My kids (like most) are obsessed with all things Disney. We end up taking a few trips to Disneyland a year, and I am always learning new hacks to make the adventure a little more manageable.
If you are planning a Disney trip, you will need your mouse ears. They have so many adorable ones at the park. If you like more unique items, they have adorable ones on Etsy too! If you are daring enough, check out my DIY at the bottom.
I ordered two sport-themed ears from The Gleam Team on Instagram. She is so talented! The ears are perfectly symmetrical and so fun. We got stopped so many times to be asked where we found them. Message her to order.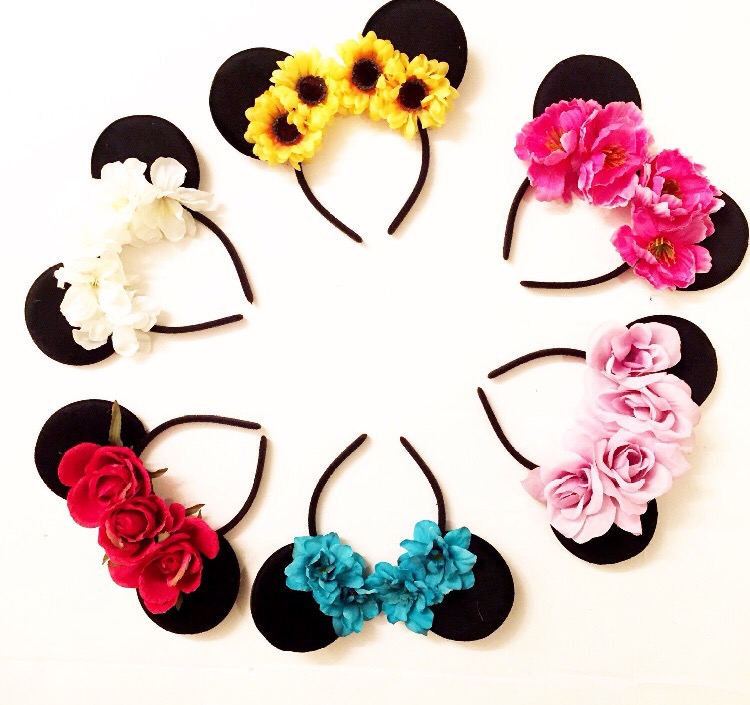 Another adorable Etsy shop is Ava's Flower Crowns. We've bought a few crowns (and bunny ears!) from her and have been so happy with how beautiful they are. Check out her Minnie ears!! If Minnie were at Coachella, she would be rocking Ava's creations! Totally festival-worthy. Check her out here.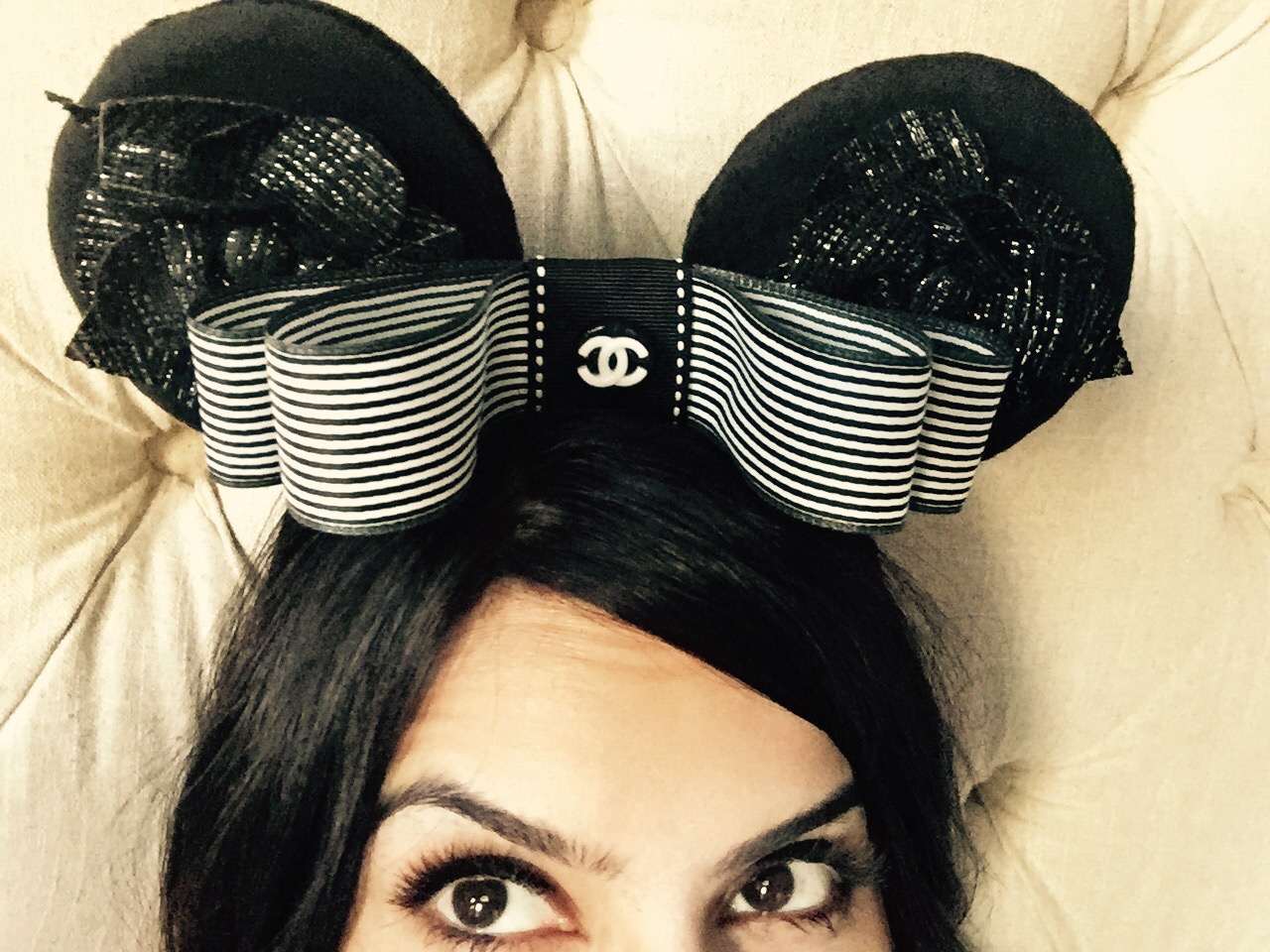 Lastly, if you are crafty…you can make you own! I embarked on this, and let me tell you– it's not as easy as it looks! I wanted a pair of Coco Minnie ears. So I set off to find the perfect embellishments. Black and white were the obvious color choices for this project.
The ears are from Amazon. And the ribbons and tweed camellias (come on, does it get any better??) are from Hobby Lobby. Faux pearls (that I ended up not using). The finishing (and most important) piece, the CC resins, came from another great Etsy shop: HolliHoodObjects. The seller is fast to respond and very helpful. Check her out here for your crafting needs!
Cut your ribbon so that you have two long pieces (but one should be shorter by an inch). Mine were 14 and 13 inches. And a smaller solid piece to wrap around the two.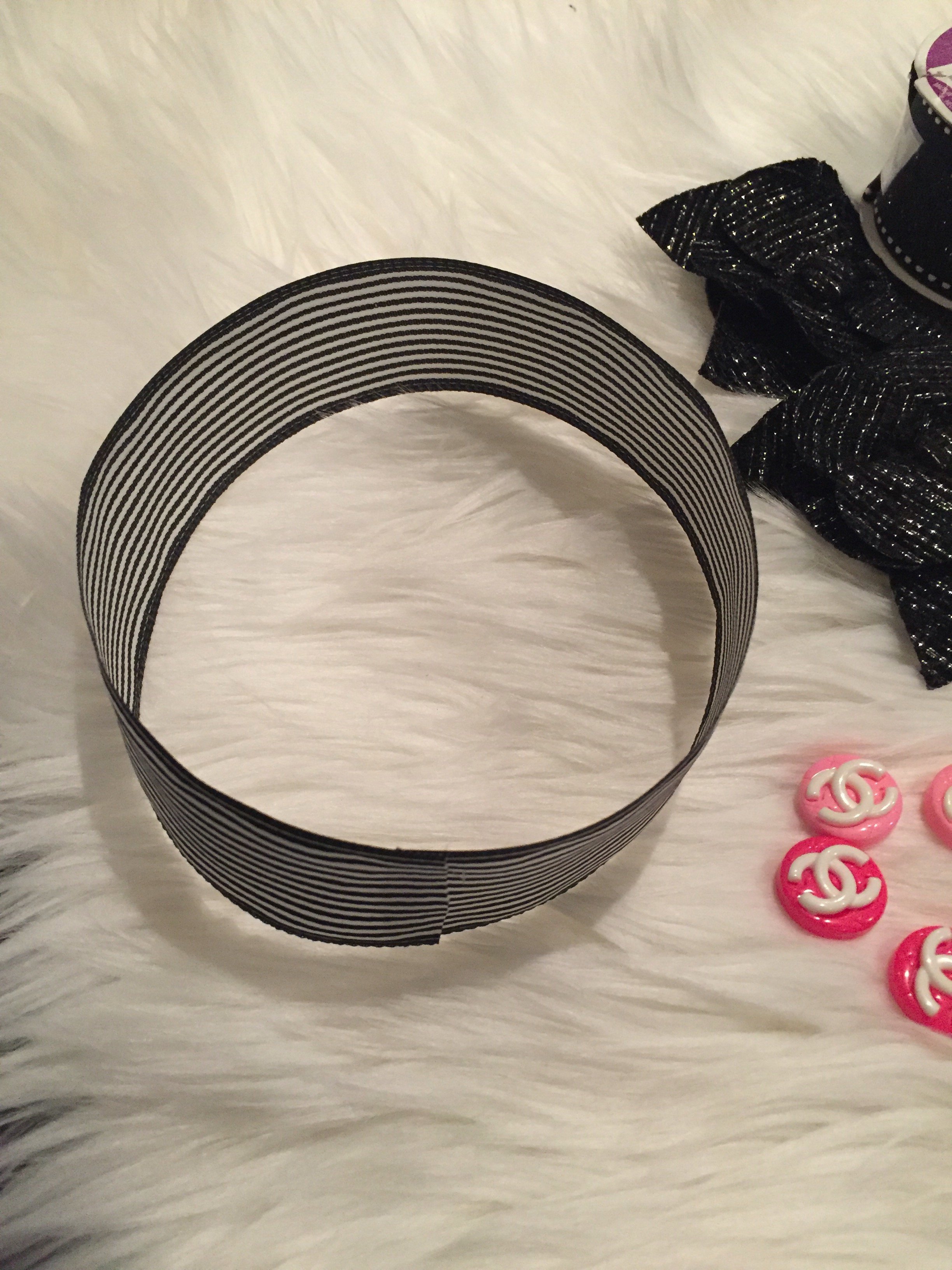 Glue the ends of the larger striped ribbon to make a circle. I used a hot glue gun for the entire project.
Put a dab of glue on the inside center and make it meet like so. Repeat the same steps with the shorter striped ribbon.
Place a dab of glue on the center of the larger ribbon and stick the smaller one on top.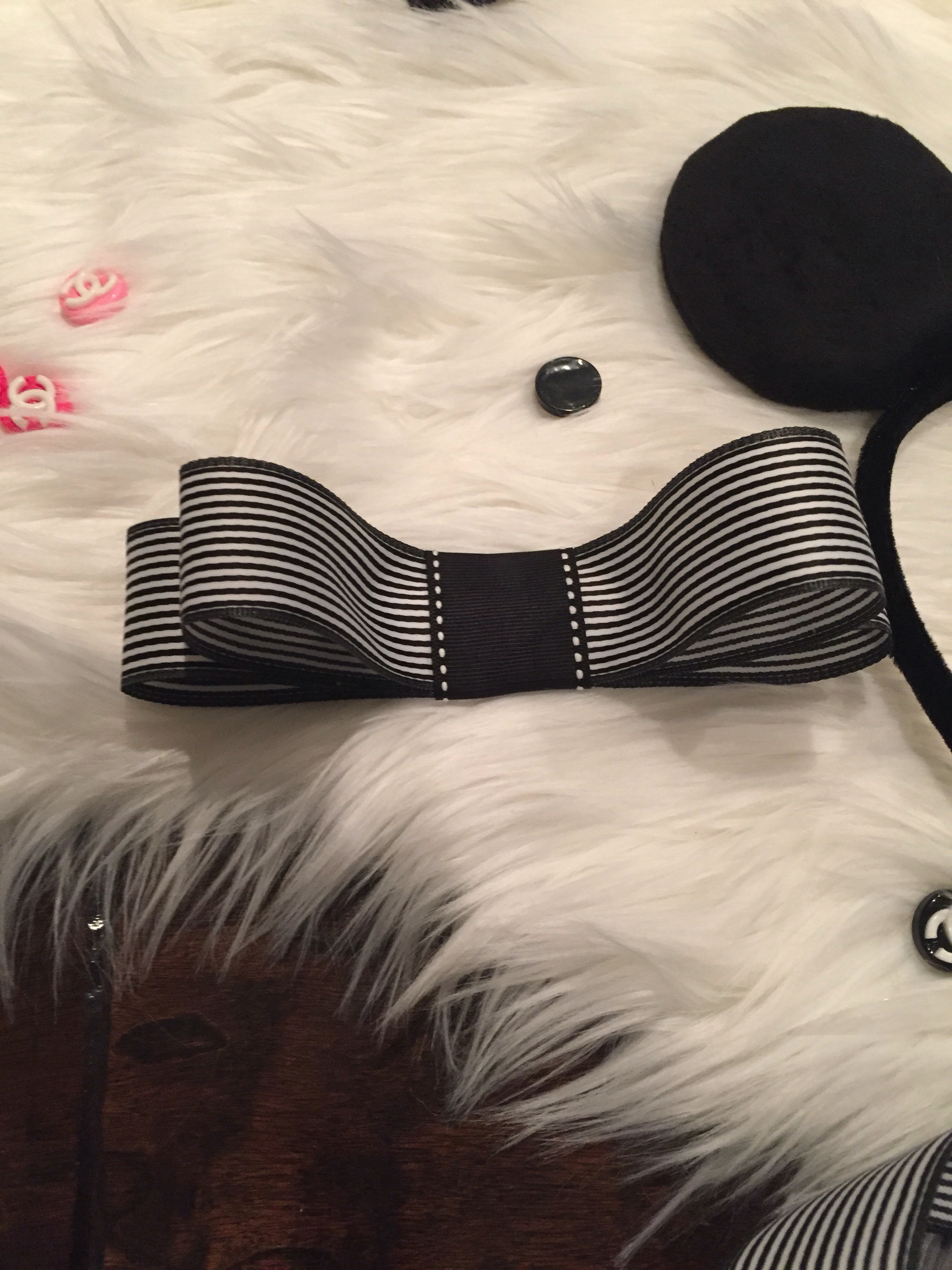 Wrap the solid ribbon around and use glue to secure.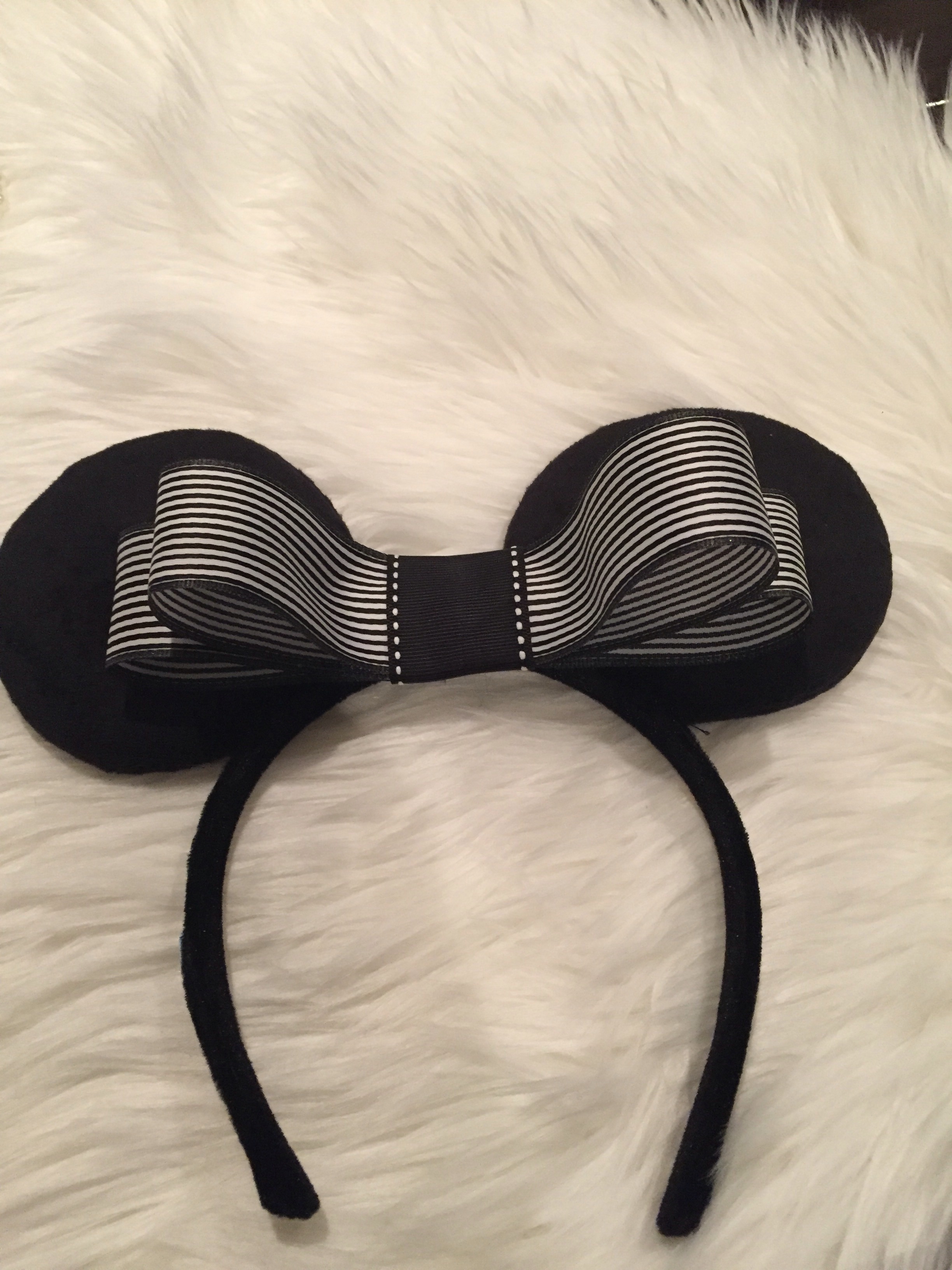 Glue the bow right on to the ears. I glued along the bottom to make as secure as possible.
Then I glued one of these flowers to each ear.
Voilà!! Your unique Minnie ears are ready to go! Mine are not perfectly symmetrical as the pros'…but they will work! P.S. My husband is already so embarrassed by them…
Or maybe it's the dorky faces I make?
She digs them! That's all that matters.
We've got ears, say cheers!!
With love,
Shahla