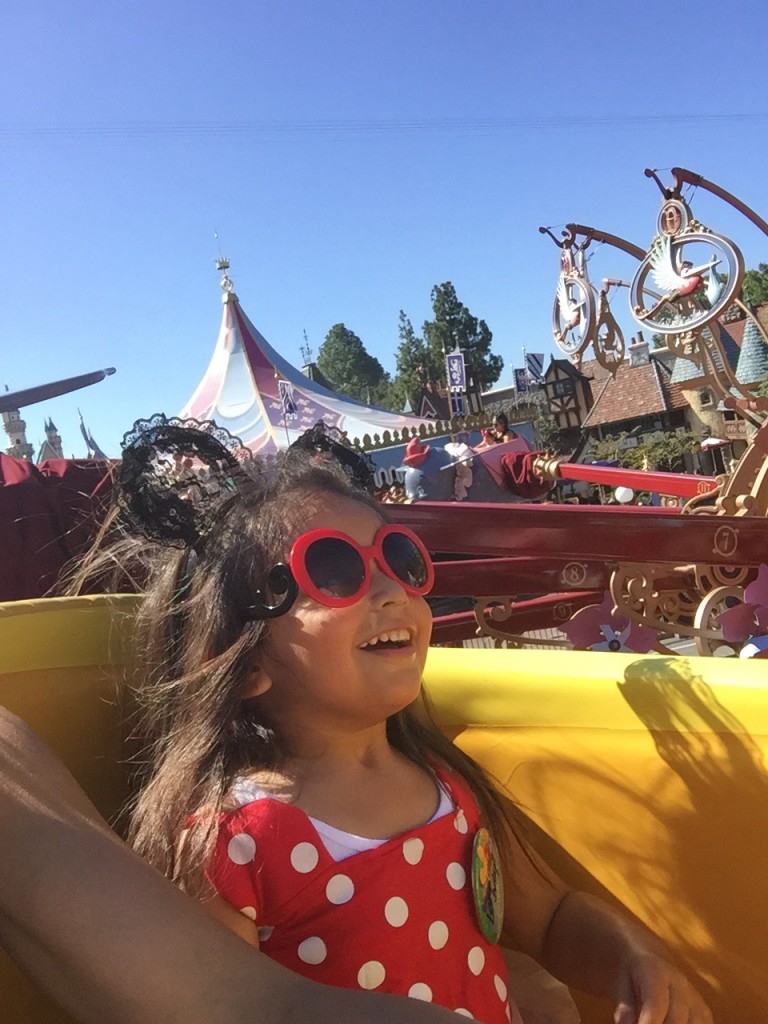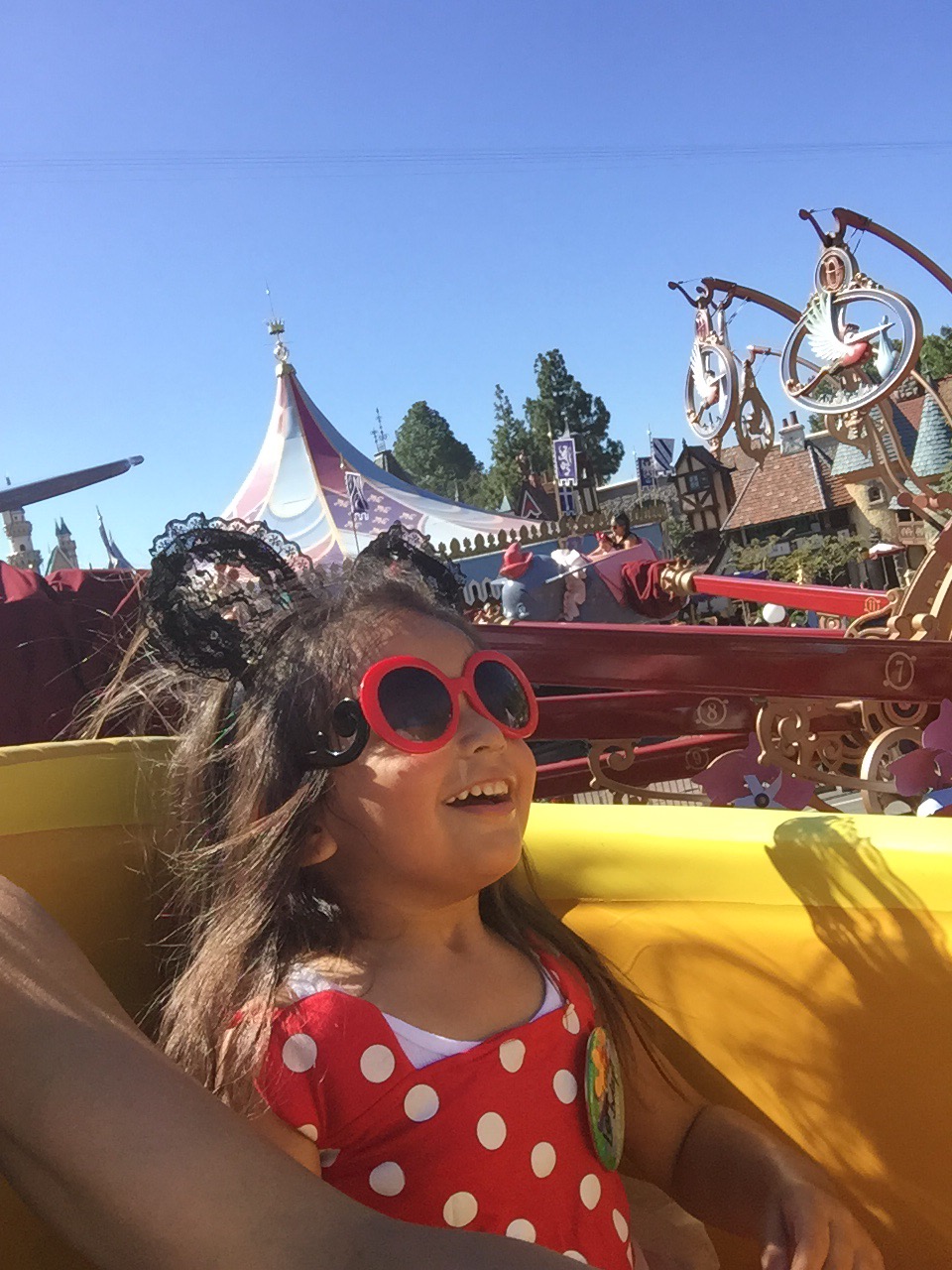 The toughest part about Disneyland for me is packing (well, actually the toughest part is negotiating with the kids to leave for the airport to go home…packing is second to that). I always overpack. Given how many times we have gone, you would think I would be a pro at it. I'm not.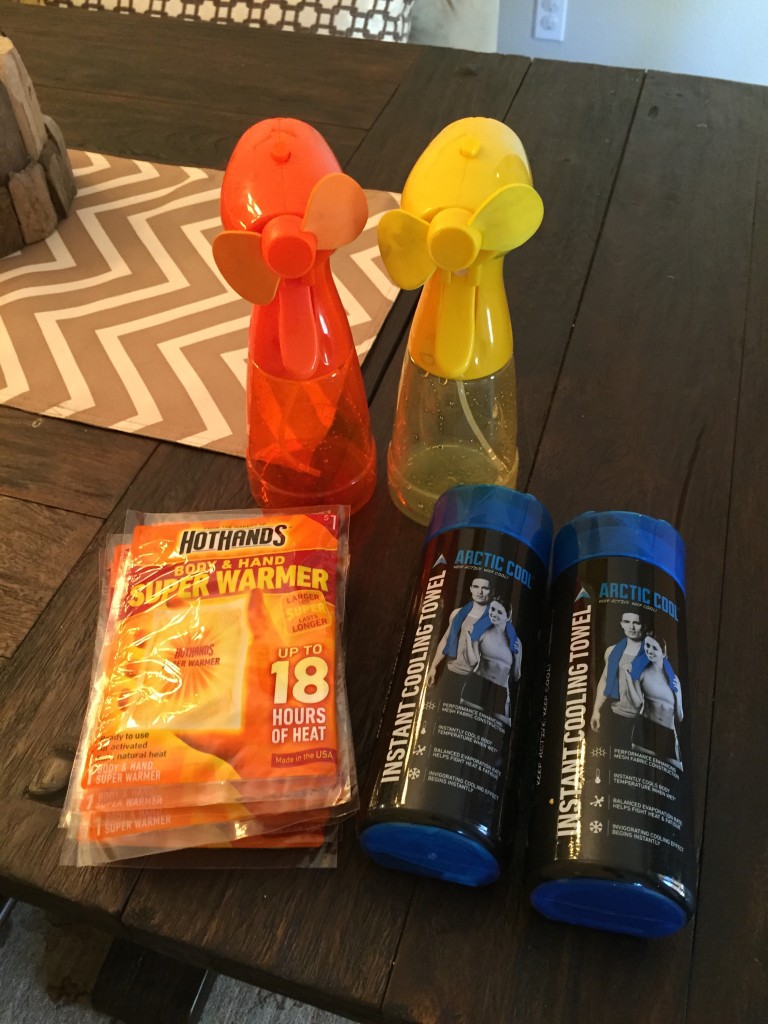 While I am not a pro, I have been compiling a list of things one must pack for Disneyland when traveling with littles.
Dry healthy snacks: It can be hard keeping energy levels up given some of the snack choices at the parks. Having healthier snacks handy is also helpful while waiting in line or waiting for a parade to start. Munching can help time pass a little quicker. My go-to's include: coconut chips, apple chips, almonds, z-bars, cereal bars, goldfish, crackers.
Misting Fans: a friend had passed along this tip a year ago and I am so grateful for it, especially during the warmer months. They sell fans at both parks, but you will pay a third of the cost at a sporting goods store or online retailer.
Cooling Towels: We have brought these even in the autumn months as the sun's reflection from the concrete can make it feel so much hotter than the forecast says. They take up very little room at the bottom of the stroller/diaper bag and cool down the kiddos (and adults quickly).
Hand warmers: We have had many days where we used the misting fans in the day and warmers at night. It gets so cold and windy by World of Color…these puppies and hot cocoa do the trick!
Jackets/Blankets: These are great if the temperatures drop at night. Also great to use as spot holders for parades. While you can't just put a blanket down and go on Star Tours (Disney folks will pick them up so quickly), it helps when one person is saving a spot for four.
Coloring/Sticker Set: Those fabulous ziplock sets with a mini-coloring book, crayons and stickers that you can get at the Target Dollar Spot save us at mealtime and/or waiting for a show/parade to begin. I was so surprised to find out not ALL restaurants give out crayons (anything where you order at the counter, Plaza Inn breakfast to name a few that don't). This helps keep them busy and the whining to a minimum.
Costumes: Our little one wears costumes more than she does clothes. And that is pretty much what you see at Disneyland (most littles are dressed up in costume even when it isn't Halloween). I would suggest buying costumes before you go (your local Disney Store, online, whatever). The stores at DL sell them for about double the price. If you plan ahead, check out the Disney Store a week before Halloween or after. Their costumes are heavily discounted!
Organic Fruit: Yes, I am that mom. I had a hard time finding organic fruit at either park. There are fruit stands at various parts which is fantastic, but the fruit isn't organic. I buy bananas, pineapple, watermelon (anything where we don't eat the skin) from those stands, but I buy organic apples, berries, pears from a grocery store before we get to our hotel.
Minnie/Mickey Ears: check out my how-to for Princess Leia Minnie ears here or Chanel-inspired Minnie ears here! Otherwise check out Etsy! So many adorable choices!!
Ibuprofen for adults: no explanation needed.
Something else I always have at the bottom of our stroller is an extra set of clothes. If they get wet or spill all over themselves you don't have to go back to the hotel (even though we stay on property it is still such a drag to get the kids to go back to the room).
The Rider Switch Pass
I don't know if it's a "secret" or if I've been living under a rock (I'm guessing it's the latter)…the Rider Switch Pass is awesome for families with small children. This pass is available for almost all rides that have a height requirement. The purpose of the pass is to allow families with smaller children to experience the rides without having to wait in line twice. So if you have a baby or small child who isn't tall enough to ride, your party can split up and those that meet the requirements can ride while one or two people wait with the littles and then "switch" and wait in a small fast pass return line. Three people are allowed re-entry with the pass.
This worked beautifully for us as our four year old wanted to go on the rides with both mommy and daddy, but we had no one to stay with the baby. So Rob and I would take turns and my daughter got to ride the rides twice.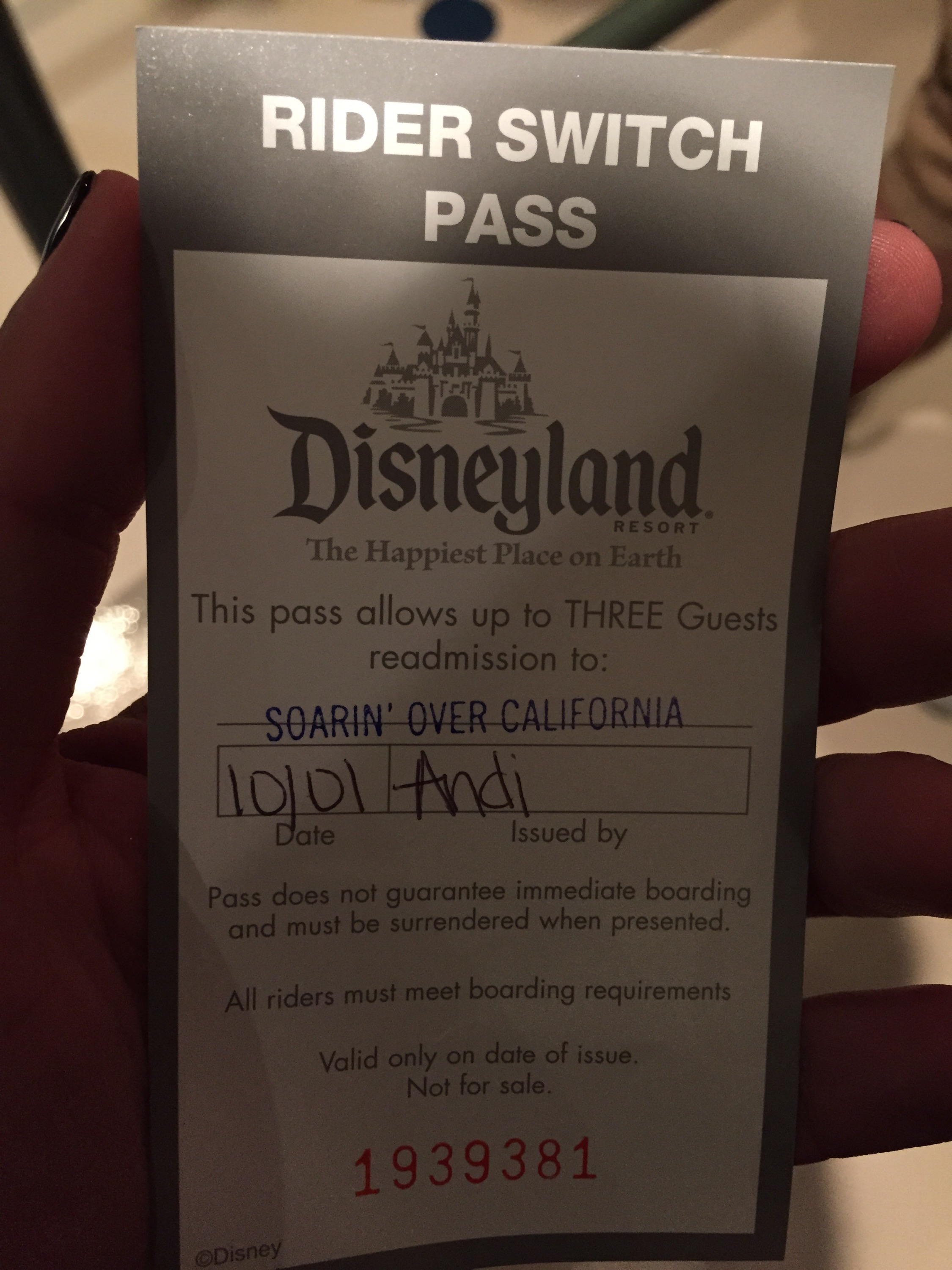 Each ride that offers these passes operates a little differently. Ask for a pass right at the front, usually there is a person keeping an eye out to make sure people are tall enough to ride. They will either give you one or tell you where to get one. I had heard that you have to have your baby or little one nearby to prove that you qualify, but we never did and they never asked. **UPDATE: I have heard from a few people saying they absolutely do check, especially at the Radiator Springs Racers at Cars Land in DCA. Have your baby/toddler close by to show when checking in to be safe!**
Also, there wasn't a time stamp on them so we went and had lunch before swapping. That's probably not within the rules, so scratch that. Never happened.
You can use your fast pass and also get a rider switch pass. That minimizes line waits.
Here are some fun pictures from our last trips.
Have fun!
With love,
Shahla