I would like to see a show of hands– how many of you can go into Target and stay out of the dollar section? If you raised you hand, please show me the ways of your self-restraint. I once spent almost $100 dollars in the "dollar spot"…it was around Valentine's Day and all of those $3 and $5 items just kind of crept into my shopping cart. Seriously though, I wouldn't change my dollar spot ways because I find some pretty cool things every visit.
For example, check out these wooden clipboards ($3 each). They came in a variety of colors, but Miss L chose the coral for her and the silvery gray for her brother. Don't you love the gold hardware?!
I wanted to offer the kids an option for flexible seating when it came to worksheet and coloring time. Some days we like to go outside to color and draw what we see…I see and draw grass and flowers, they see and draw unicorns, mermaids and lollipop bushes, obviously they are winning at life far better than their mother.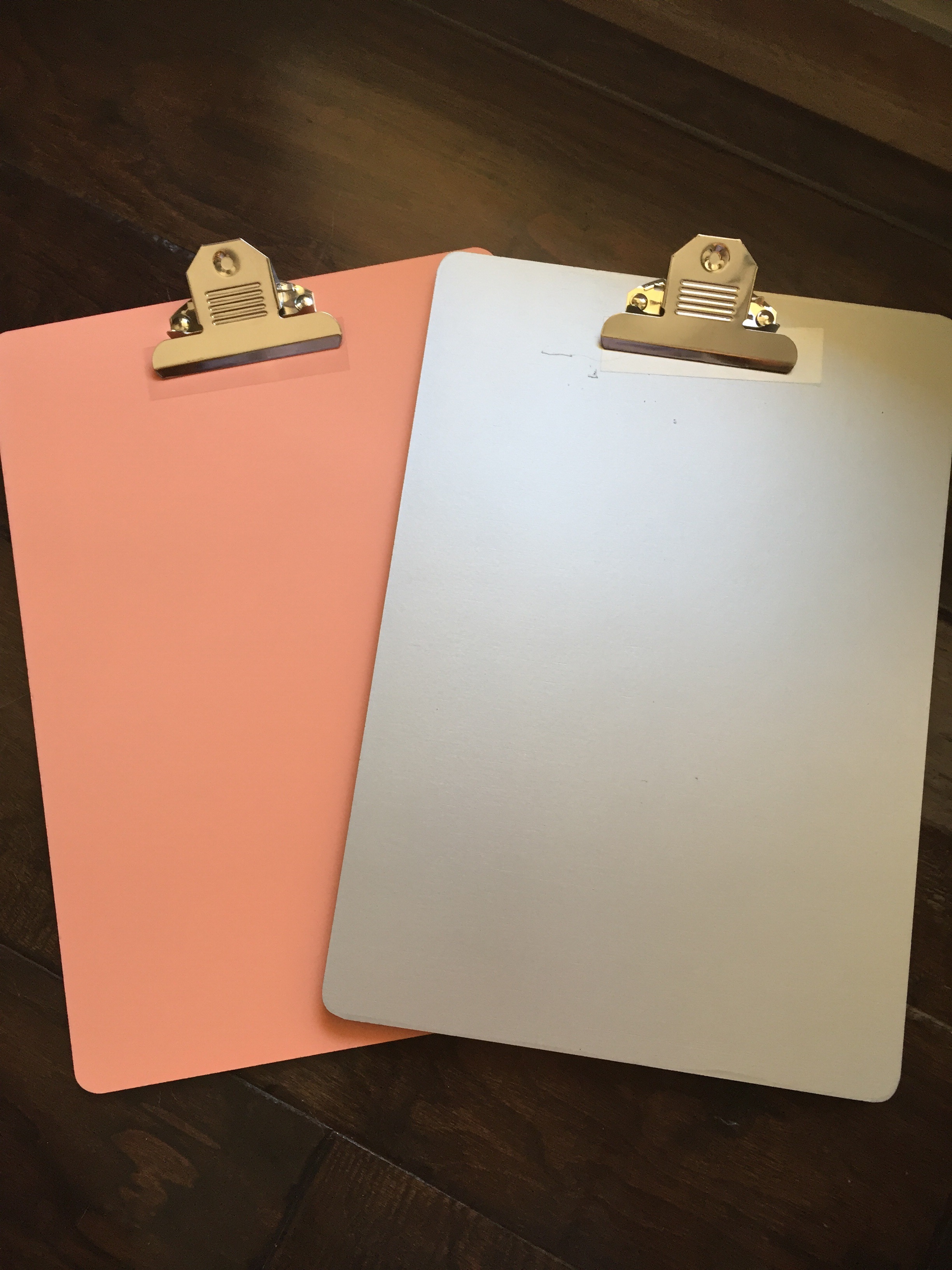 These clipboards are perfect to take outside or for a longer car ride. You can leave them as is or you can dress them up. I opted for dressing them up with hearts and teepees. And since I am a sucker for monogrammed anything (Pottery Barn Kids has made a ridiculous amount of money off of my monogramming ways) I added that too.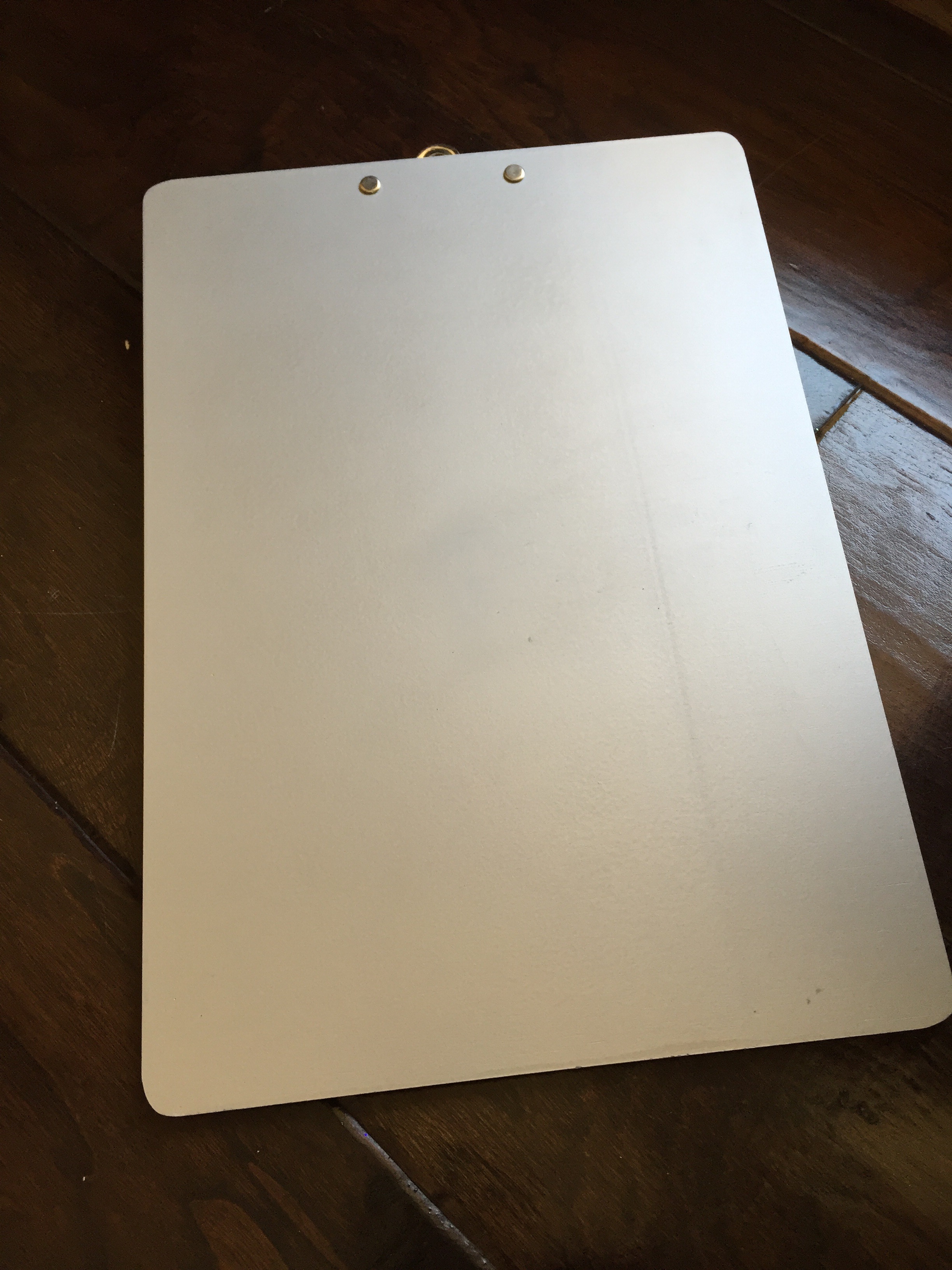 The hardest part of this DIY was taking those price/barcode stickers off! Once I did (with some help from those handy white sponges), I really just plopped the decals wherever I thought looked good. You can find these kinds of decals at a bunch of Etsy shops. I was lucky enough to have my mom who has an Etsy shop make mine. You can convo her here for more info. Or check out these other decals: here, here, here and if you can't find the Target clipboards… check out the one linked here or these fun bright plastic ones (here).
Happy doodling!
With love,
Shahla
This post contains affiliate links.