I was obsessed with these adorable pastel pumpkins I saw on Pinterest by Studio DIY. They are so hilarious. They were my inspiration for this project. Click here to check out their original idea and how to make these Pun-kins by printing on tattoo paper (genius!).
I wanted a monochrome look because of our theme in the front yard (we do a cemetery with lots of skeletons and ghosts). So I painted the pumpkins black and white. My husband has been working on the cemetery project for two weekends (not that it is elaborate or anything…once he was rained out and the other time…well, toddlers).
I used primer spray in flat white and flat black. It still turned out shinier than I wanted, but it worked.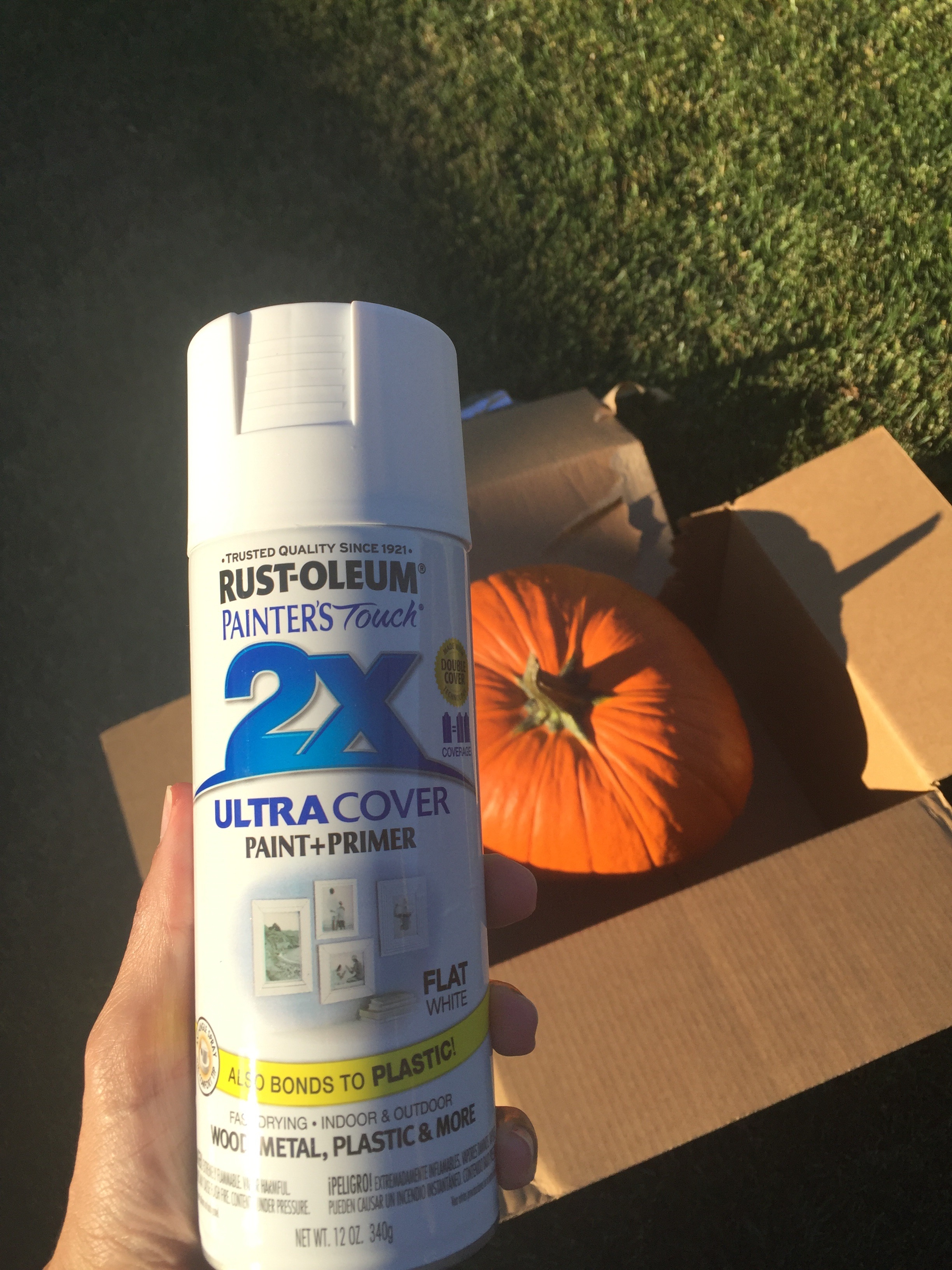 My little pumpkin helped me give the group a good bath. We put the pumpkins on cardboard boxes on the grass and I went to work. Spray paint is gnarley stuff so I didn't let the kids come out when I was painting (and I wore a mask).
Once I painted them all, I let them dry for 24 hours. In that time my mom cut out the sayings I wanted on her Cricut machine with vinyl. I seriously need to buy one of those. She cut them out and put them on transfer paper for me. If you don't have a Cricut machine, you can definitely buy vinyl letters or use stencils. Also check out etsy! I love supporting small shops.
Once I started transferring I learned two things: don't push too hard on the transfer sheet and don't change your mind about placement. It started lifting the paint when I pushed too hard.

After I threw a temper tantrum that would make my 2 year old proud, I got some white paint and dabbed it on. It wasn't a perfect match, but you can't tell once it is all done.

I let it dry while I attacked the others. But definitely have some touch up paint handy.
They turned out great! I also ended up touching up some of the black pumpkins (you can see the orange spots in the picture above). Apparently spray paint doesn't adhere permanently to pumpkins. Who knew?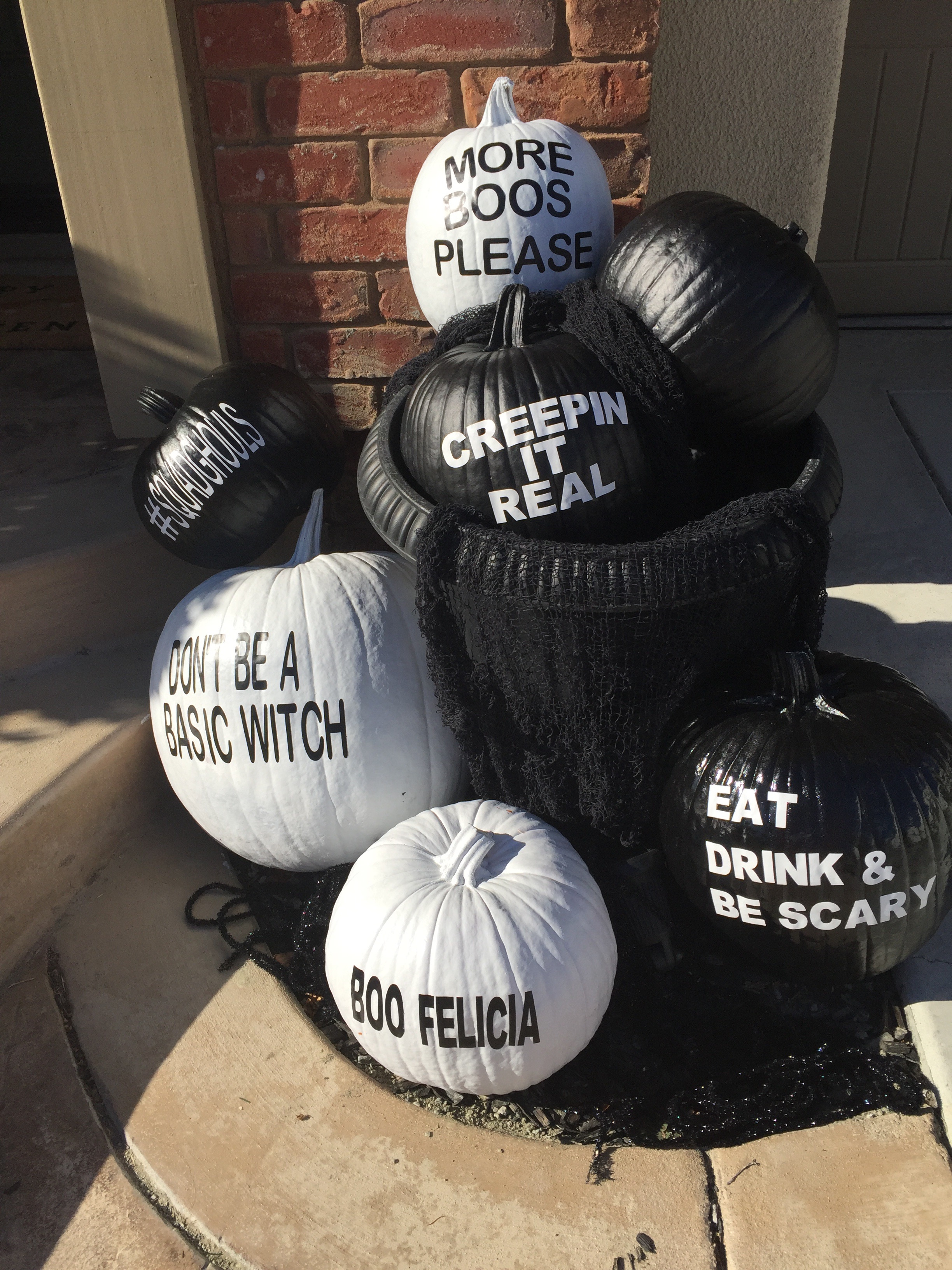 I put them outside and used one of our urn planters to position them. There is a blank one because I forgot to give my mom the final saying: "quit yo witchin". On my original list of sayings was "let's bone" but thankfully for my neighbors, my mom talked me out of it. Hehe.
With love,
Shahla
PS check out some other blogposts on Simply Every's Monday linkup http://www.simplyevery.com/2016/10/mom-life-mondays-blog-link-6-vegas-vacation-recap/