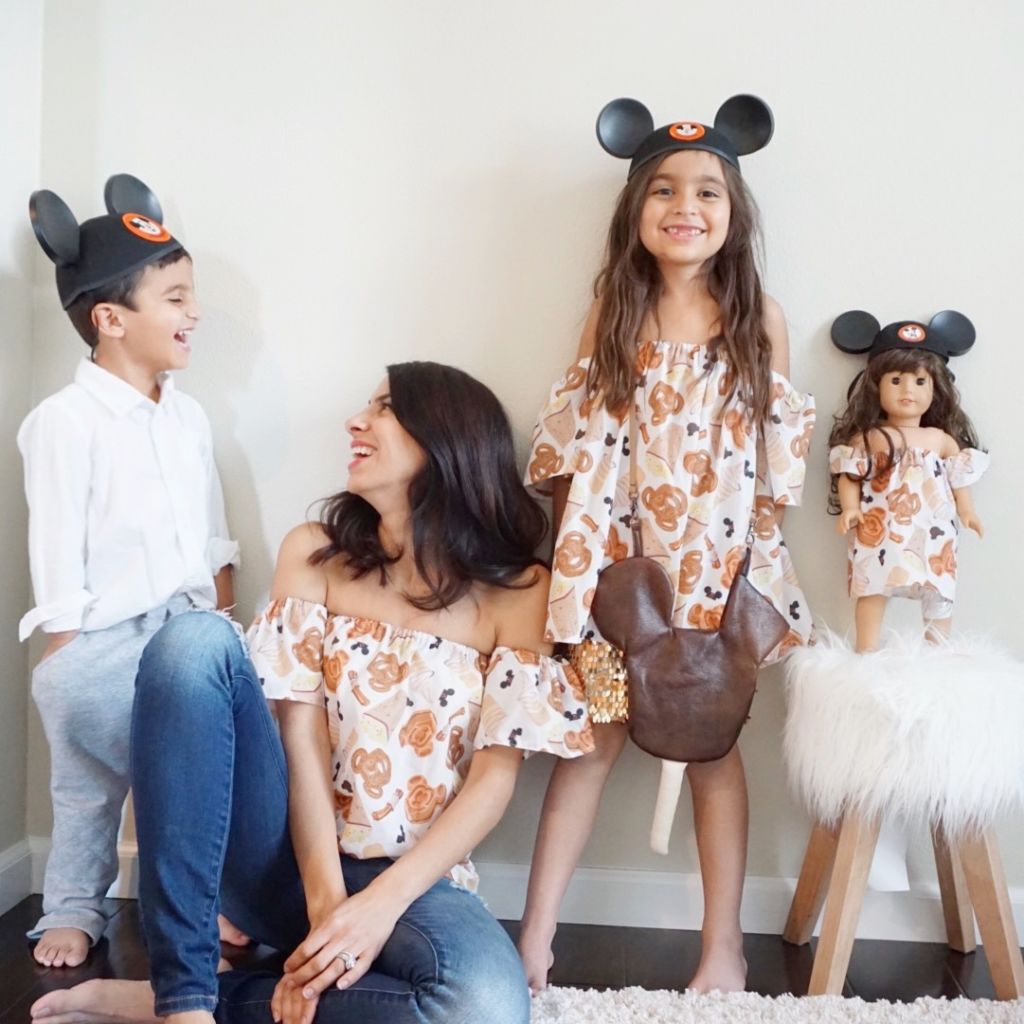 A few weeks before we went to Disneyland, I learned from my doctor that I had some food allergies and specifically needed to avoid gluten. My gut reaction (sorry bad mom joke!) was to panic. Don't get me wrong, eating gluten-free is much easier since many brands offer grain-free alternatives AND people understand the severity of food allergies. But the thought of trying to find gluten-free food at Disneyland (or any vacation for that matter) seemed daunting.
While searching online to see what I needed to prepare myself for, I read that City Hall (inside both parks) had an extensive list of gluten-free foods and where to find them. When I popped into City Hall on the Disneyland side, I was informed by a helpful cast member that they discontinued the list. Mostly because ingredients and menu items change and the list needed to be continually updated. But he assured me that every food location had a list of ingredients and most could accommodate food allergies.
He was absolutely correct! When a guest mentions a food allergy at a table-service restaurant in Disneyland, the chef will come out and discuss ingredients and substitutions. This ensures that the person can enjoy his/her meal without any allergy-offending ingredients or cross-contamination. This means it may take a longer time for your food to be prepared, but if you have an allergy it is well worth it! From my experience, I have not had that type of care or service at any other restaurant outside the Disney theme parks.
Even if you are getting food at a quick service location, the cast members may have allergy-friendly menus that you can order off of or the chef will come out and speak to you about modifications.
Meals
Here are some meals that I really enjoyed in both parks:
Gluten-free Mickey-shaped waffles at Carnation Café. Let's be really honest; everything tastes better when it is Mickey-shaped. These waffles were so delicious. And as someone who has had the non-GF ones I can say there were just as good. They have these at other locations too (not just Carnation Café) so ask your server.
All American breakfast at Carnation Café is also great and the bread can be omitted or you can request GF bread. Also you can ask for fruit instead of potatoes.
Sandwiches from the Jolly Holiday. Almost all sandwiches can be made GF by modifying with gluten-free bread.
Cheeseburger at the Hungry Bear. Ask for a gluten-free bun. Everywhere we went at both parks had a GF bun option for burgers.
Lobster Roll at Harbour Gallery. This was a little tougher as they didn't have GF rolls (maybe that has changed), but they put the lobster on romaine lettuce served with GF chips.
French onion soup and Steak at Café Orleans. I substituted a salad instead of potatoes and asked for no sauce.
Trattoria Salad at Wine Contry Trattoria in Disney California Adventure. This restaurant has great pasta dishes too that can be made with gluten-free pasta.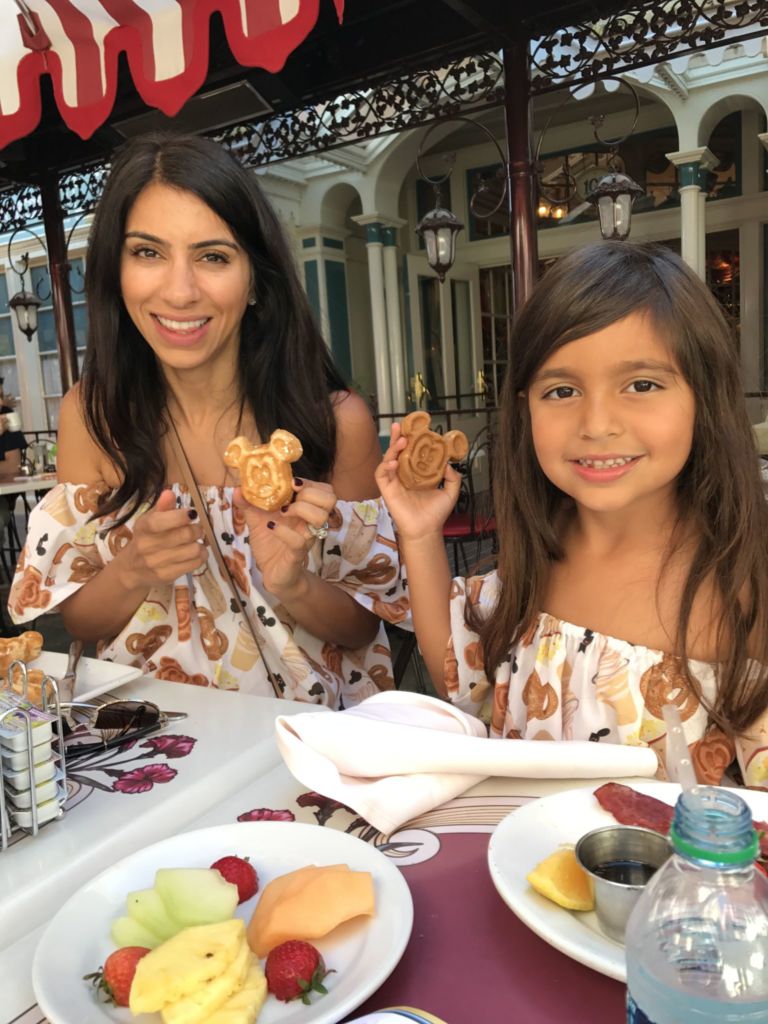 Snacks
Disney theme parks allow guests to bring in snacks. This makes it easier on all families, but especially for guests with allergies. However, this doesn't mean that you can't enjoy some Disney favorites!
Dole Whip Floats are delicious and gluten-free (and dairy free!)
Fruit carts located throughout both theme parks. Here you can find whole pieces or cut up fruit, pickles, cheese and more depending on the location.
Ice cream from Gibson Girl (Disneyland) or Clarabelle's (Disney California Adventure)
Snacks with Character treats at Pooh Corner in Critter Country (Disneyland) and Trolley Treats (Disney California Adventure). Disney teamed up with well-known specialty companies to make these allergy-friendly snacks. I tried them all (it's my job, right? Ha!!)! I especially loved the crispy cookies and sweet chili tortilla chips.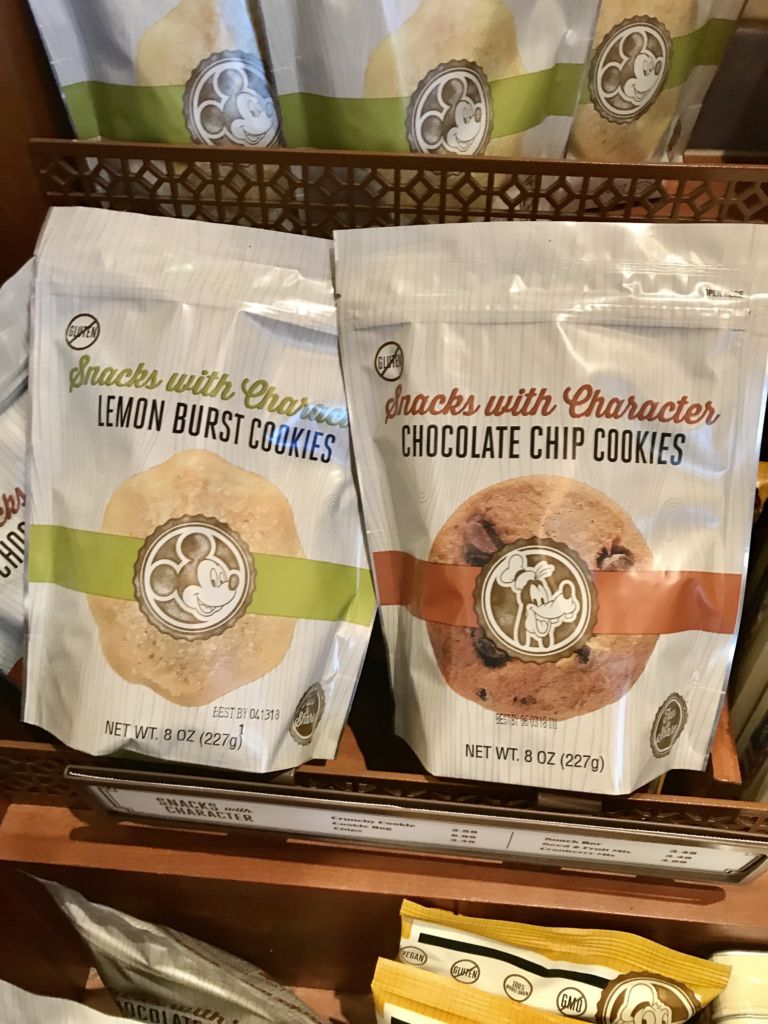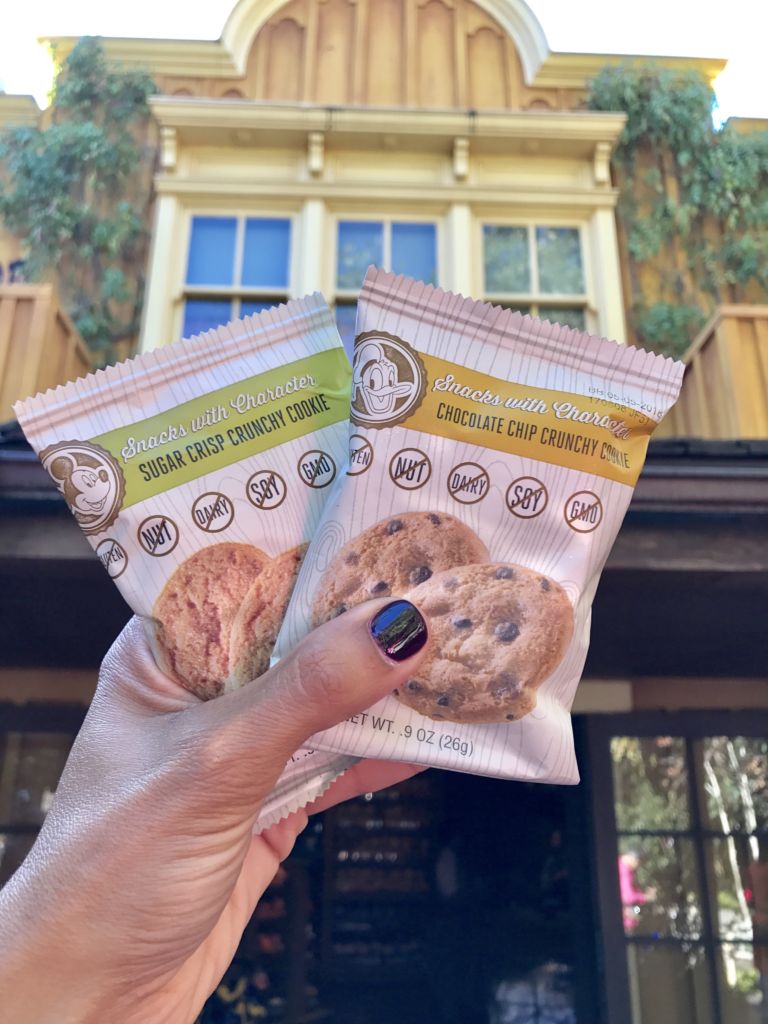 Again, there are so many other options than the ones I listed. I wanted to share some of my favorites. Always ask the cashier or server about allergy-friendly options as they are more than happy to work with you and modify to your needs. If you have a specific need or question, Disney has listed this email on their site Special.Diets@disneyland.com.  Check out their restaurants here to see if they have an allergy-friendly menu.
Please share your favorite Disney meal or snack in the comments below!
With love,
Shahla