Valentine's Day is right around the corner and what better way to warm up than with a Valentine's hot cocoa bar. This adorable hot chocolate station is not only functional, but also a perfect way to add some valentine décor to your home.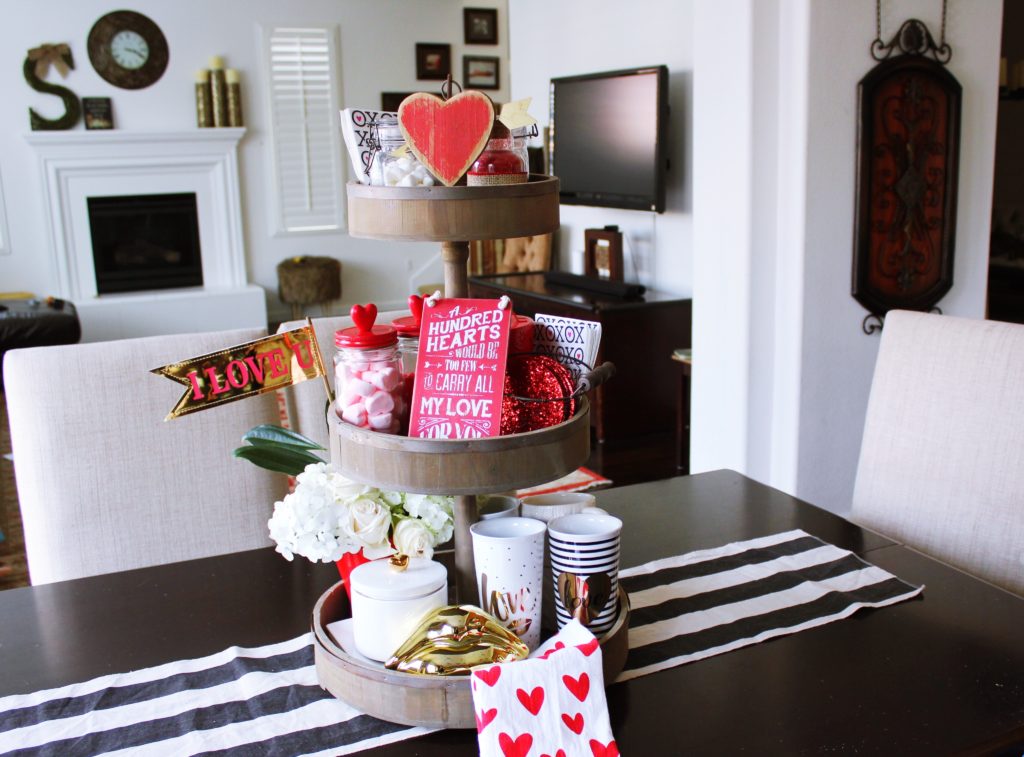 In my house, as soon as the Christmas decorations come down…valentine décor goes up. Mostly because I am not a fan of how empty the house looks after all of the Christmas festivities are boxed and put away for next year. Speaking of Christmas, I had made a Santa themed hot cocoa station a few months out. You can check it out here.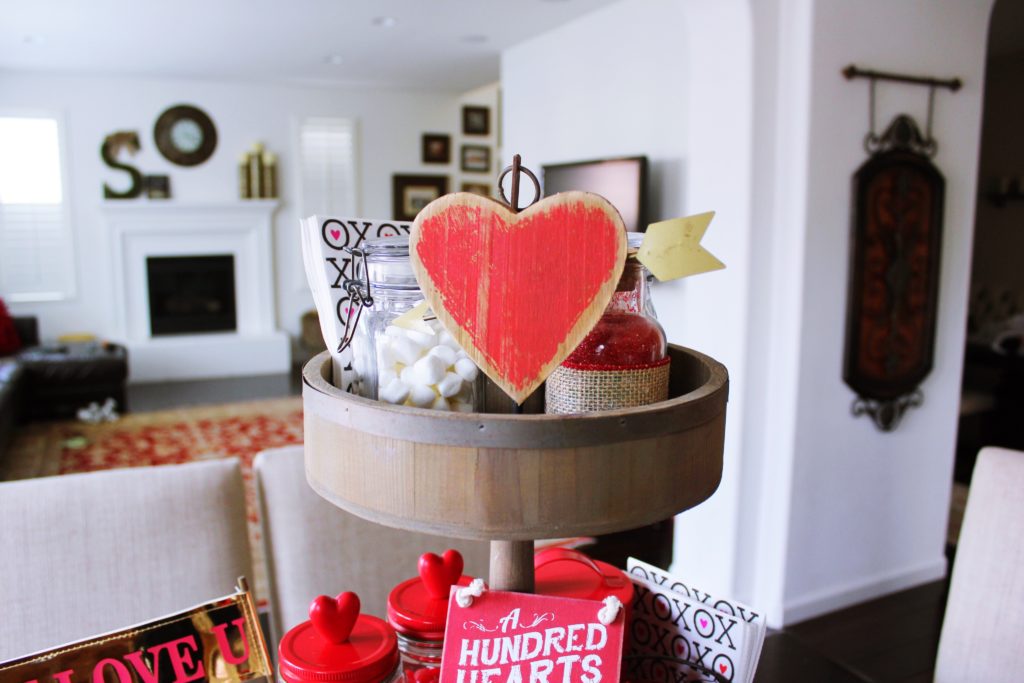 The heart and arrow wooden sign are from Michael's craft store. The napkins are from HomeGoods. I filled up different glass containers with marshmallows, sprinkles and hot cocoa mix.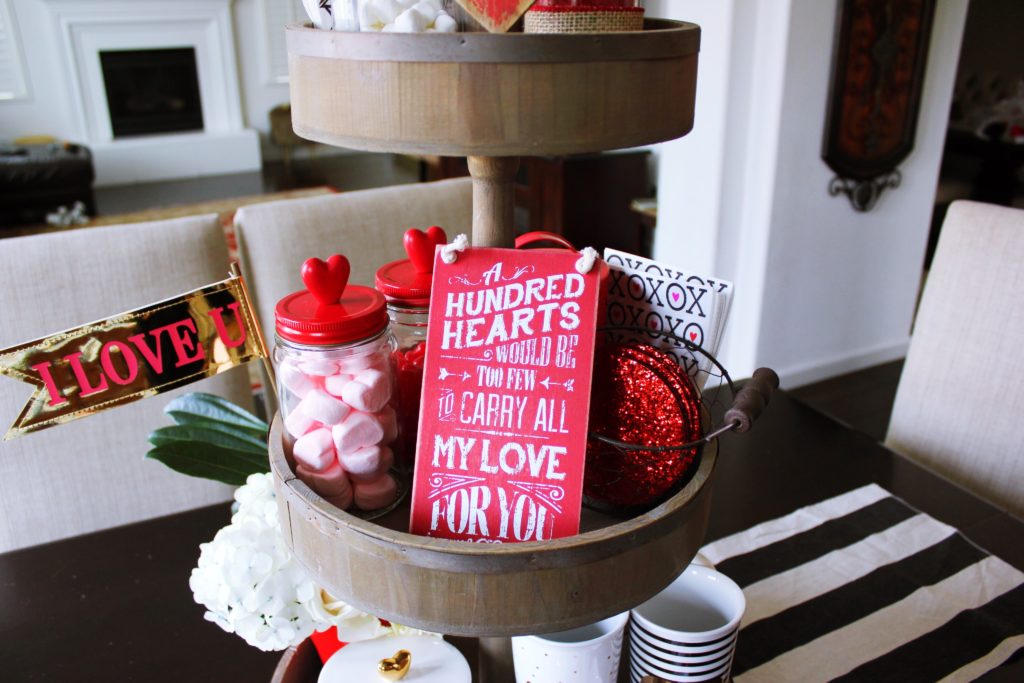 I found those adorable jars with the heart lids from Target in the Dollar Spot. They were only $3 each and would make for adorable containers for teachers' gifts. I filled them here with marshmallow hearts and cinnamon hearts (as you can tell by how much have been consumed…I like those!). The red scalloped jar is also from there. The glitter coasters were another Target find on major clearance after Christmas. That adorable sign is from Marshalls.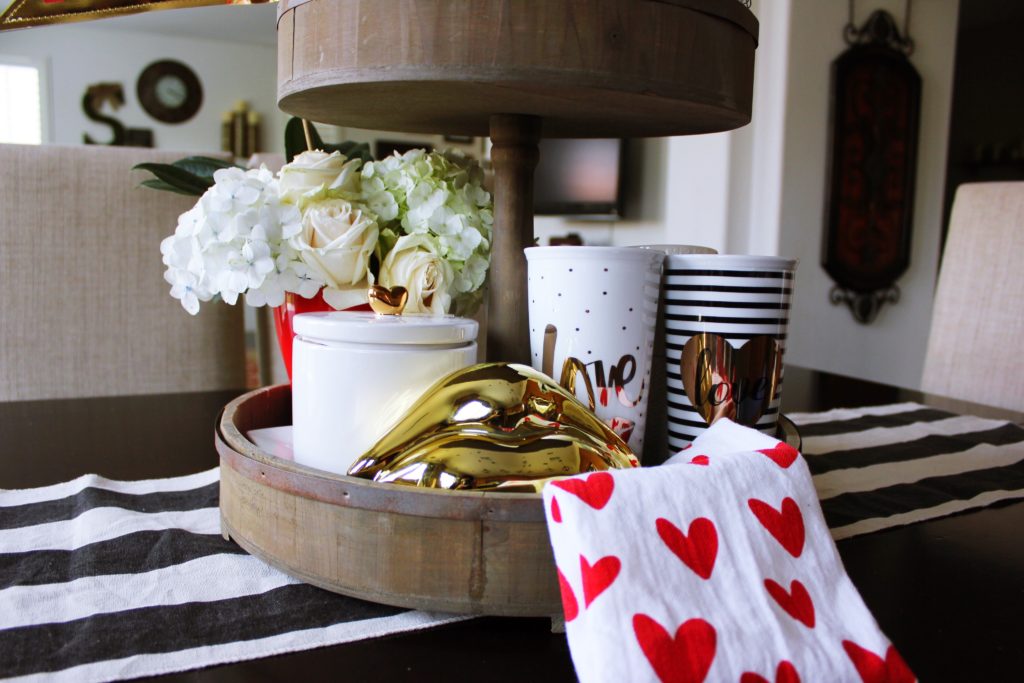 On the bottom tier I have various mugs and other trinkets. The gold and black travel mugs were a great find at HomeGoods. They were under $6 and have a silicone lid for travel. The gold heart lip is from Michael's and will be relocated to my gold-themed desk after Valentine's Day. The gold 'Love U' flag is also from Michael's (they were having an awesome sale!). The heart dish towel and cream/gold ceramic container were more Target Dollar Spot finds. The hydrangeas and roses are from Trader Joe's. Those babies have lasted almost two weeks. That is a HUGE win for me as I have the thumb of death when it comes to plants and flowers.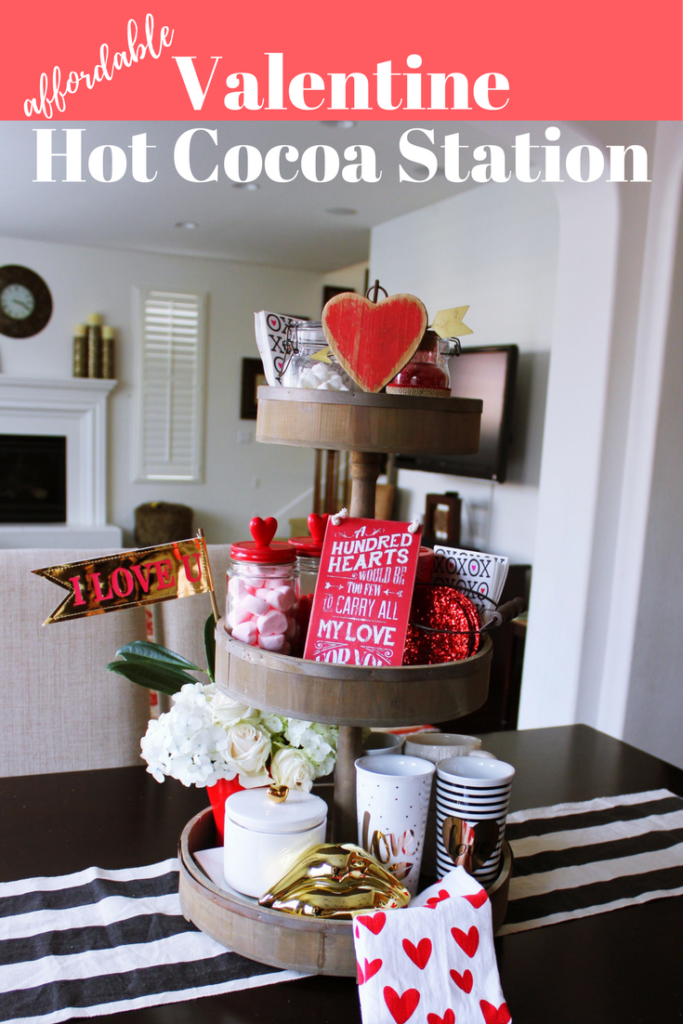 The tiered stand is from Home Decorators Collection. I love finding pieces that I can keep all year long and update with seasonal décor!
Do you all celebrate Valentine's Day? Or do you ignore this non-holiday?
With love,
Shahla