Craft Cuts was kind enough to provide these Star Wars-inspired wooden letters for this paint-it-yourself styling post. I came across Craft Cuts a few years back when I was looking for the perfect monogram to hang over my son's crib (shown below). Their customer service was great, the monogram turned out exactly as I had wanted and the price was reasonable. With the monogram, I had ordered it painted. This time around, Craft Cuts and I thought a "paint-it-yourself" tutorial would be fun!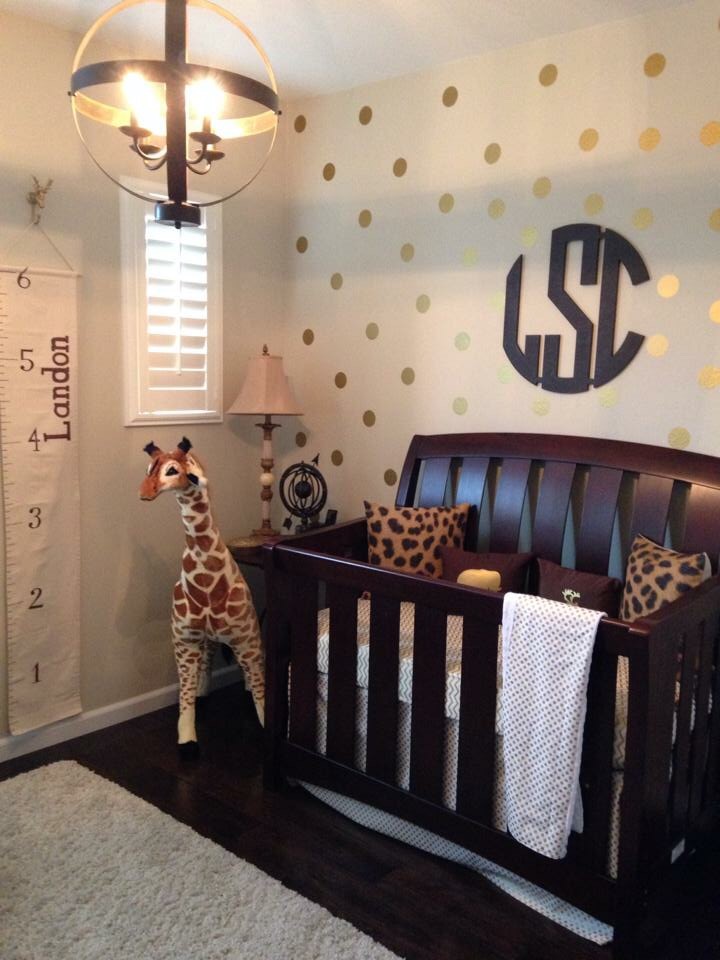 My son was super excited for his "big boy room". He had originally told me he wanted a Star Wars themed room. In true two-year-old fashion, he changed his mind a million times before, but he was very excited when the room started coming together. I am looking forward to showing you all his big boy room when it is finally complete!
Craft Cuts has a new Star Wars inspired font called Galaxy letters that is perfect for his room. These letters are 10 inches tall and are 1/2 inch thick. I wanted them to stand out when attached to the wall. You can order your letters to be as large/thick or as small/thin as you would like.
What you need for this project:
Wood Stain (I used Varathane in Sunbleached)
2 inch wood-stain paint brush
Small sawtooth picture hangers with screws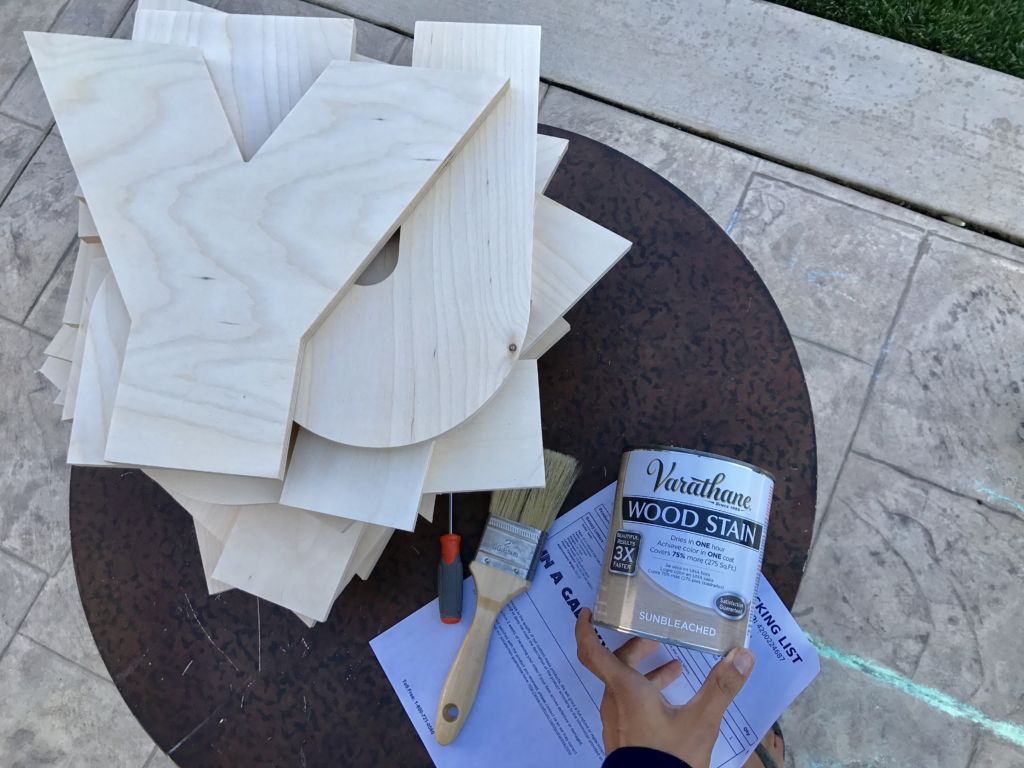 Tip: Make sure you shake the can of wood stain really well, otherwise it can be clumpy and go on unevenly. To ensure even coverage, I painted the corners first and then painted horizontally from side to side.
I used small sawtooth picture hangers to attach the letters to the wall. Depending on the size and thickness you order, these may not be needed (some may use heavy-duty mounting tape).
Craft Cuts includes these great paper guides to can help ensure a level and properly spaced installation.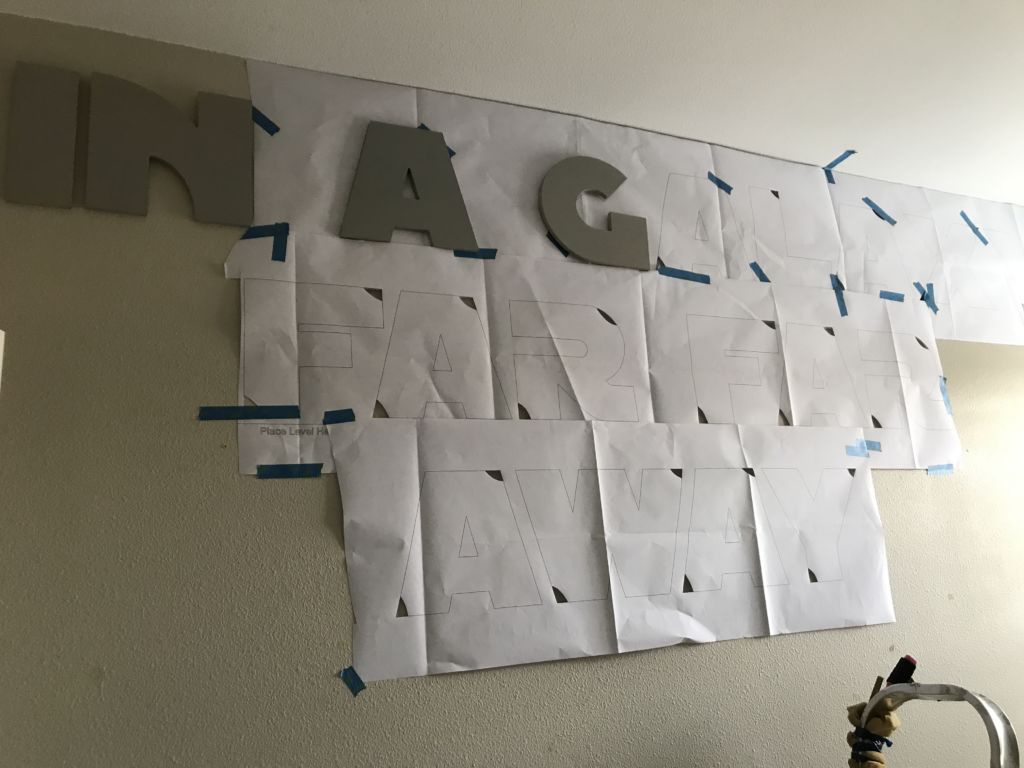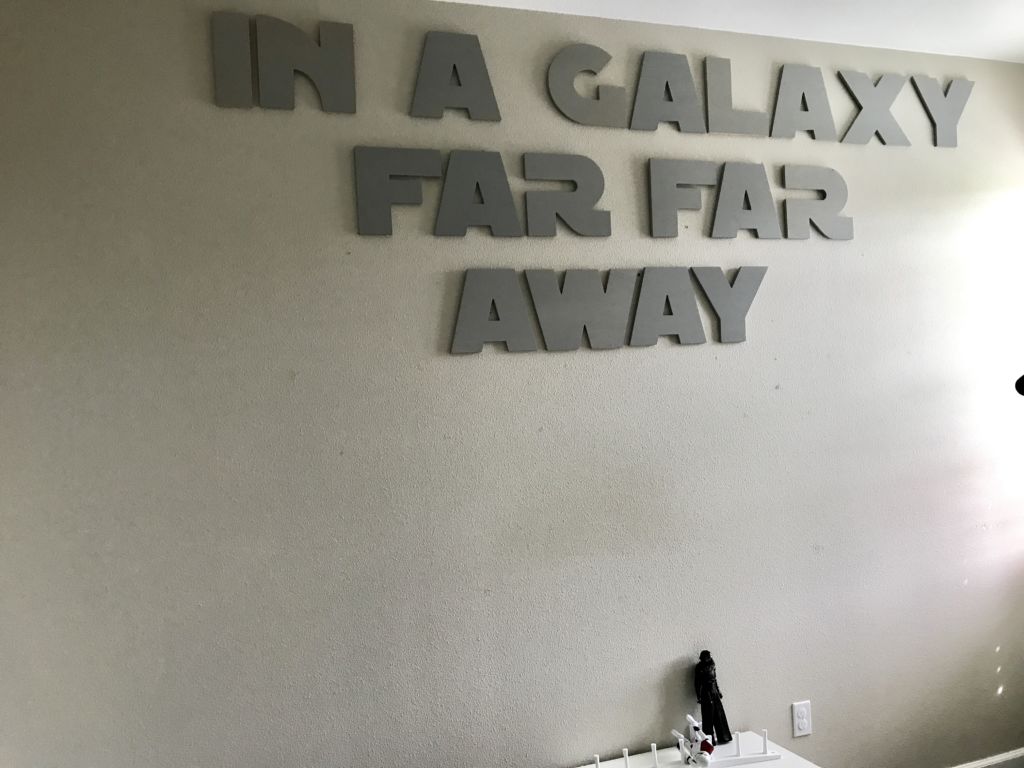 Check out this video as well!
I can't wait to reveal what else we have planned for this wall!
With love,
Shahla