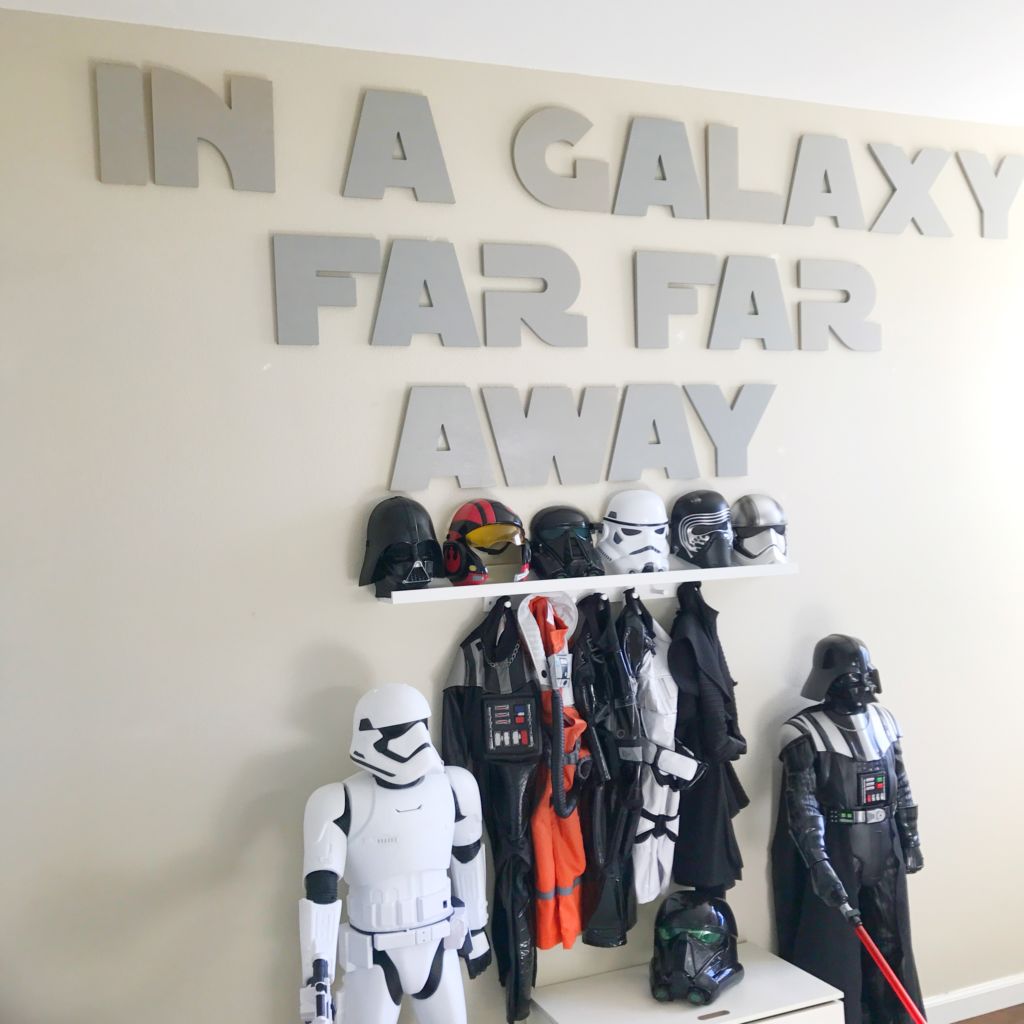 When my son was ready to transition out of his crib and into a big boy room, his only request was: Star Wars. Not surprising since he is a Star Wars fanatic! If you have been following along for awhile, you know that I try to make the decor in our house as functional as possible. I was on a mission to decorate and store some of his prized Star Wars possessions (like costumes and masks). While scouring Pinterest for some pretend play or costume storage ideas, I came across this image for a superhero costume station.  It inspired me to put together a similar station for my son.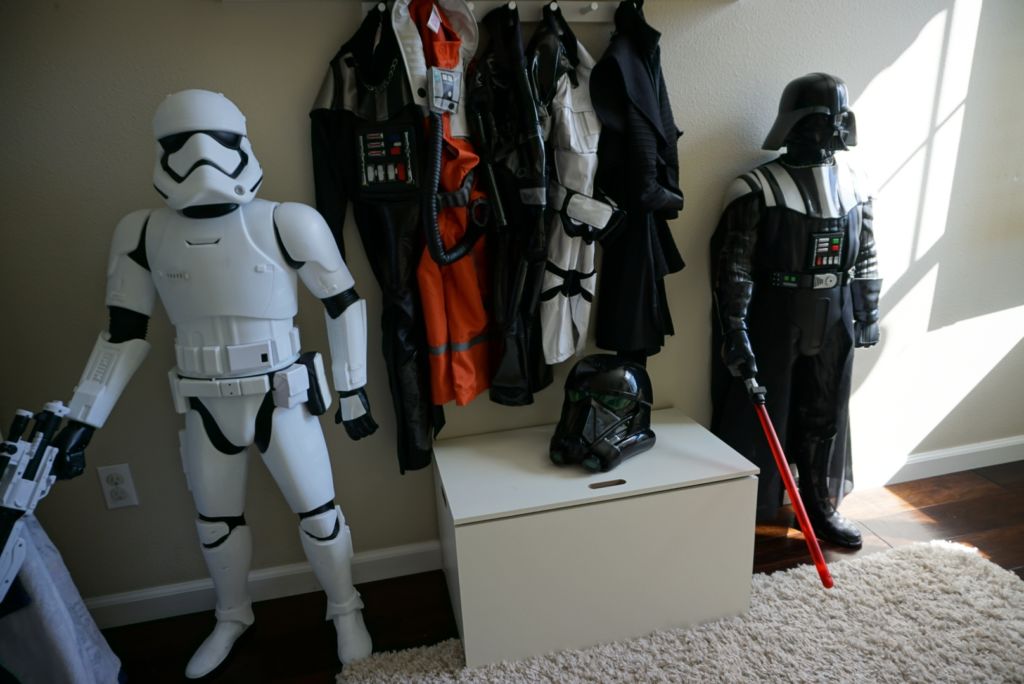 The wooden letters on this wall were sent to me courtesy of Craft Cuts. I posted the DIY styling/paining of them here. The letters look even cooler when fully styled on this costume wall.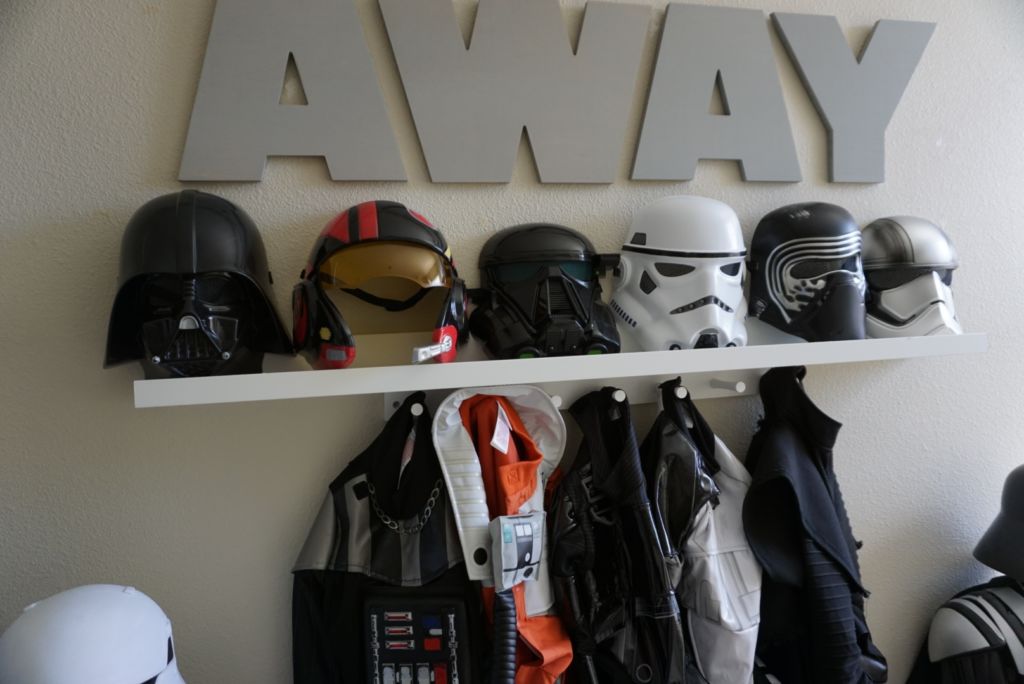 I spent a lot of time trying to figure out how to hang the masks. I had purchased special magnets and galvanized sheets. However, the masks would not stay on right. Then I found this Ikea book/frame ledge in our garage and it worked perfectly to prop all of the Star Wars masks. You can find it here.
I found a wooden wall hook on Amazon (affiliate link here) and was able to hang the costumes by fastening the top and leaving the next couple unfastened. The costumes are all from The Disney Store. Their costumes are durable for pretend play (some of these have been passed down by my daughter).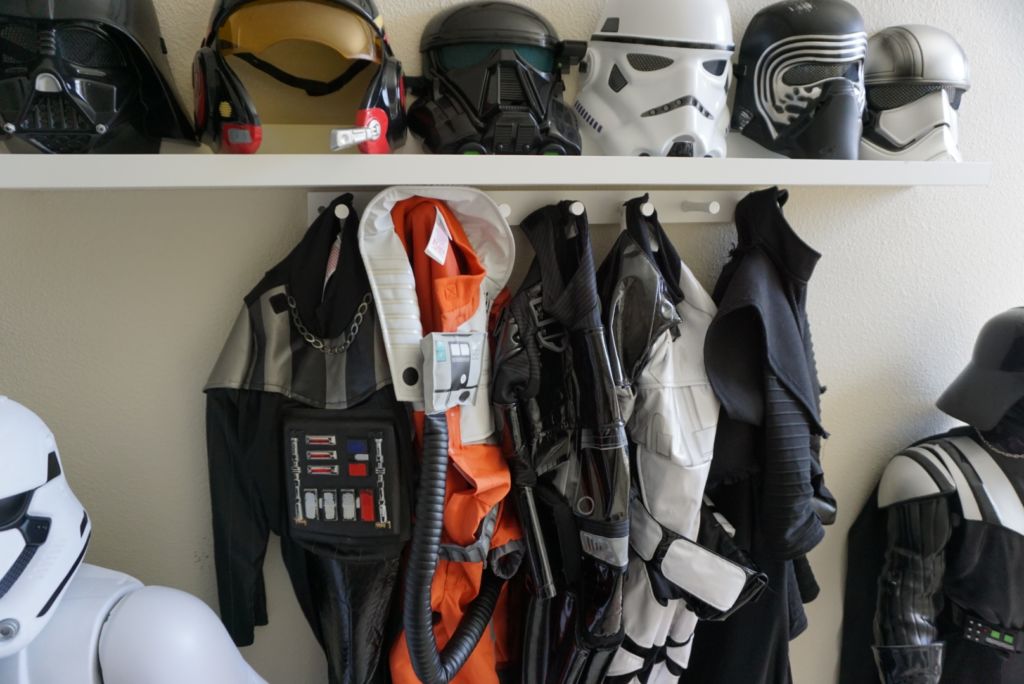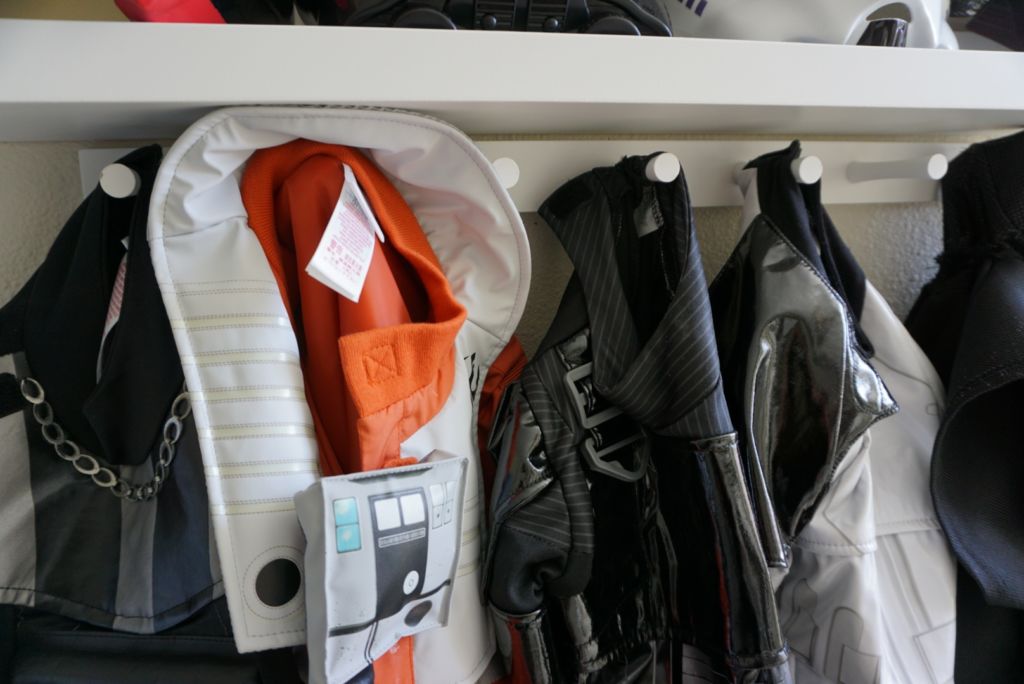 These full-sized Darth Vader and Storm Trooper toys are motion activated. I can't tell you how many times I have walked into the room and been surprised (like the grab your heart kind) by them talking to me. You can turn them off to spare yourself a scare! They were from Target and apparently discontinued by the manufacturer. I would check close to Christmastime as they may have them again. Otherwise, you can pay more through third party sellers (affiliate links) here and here.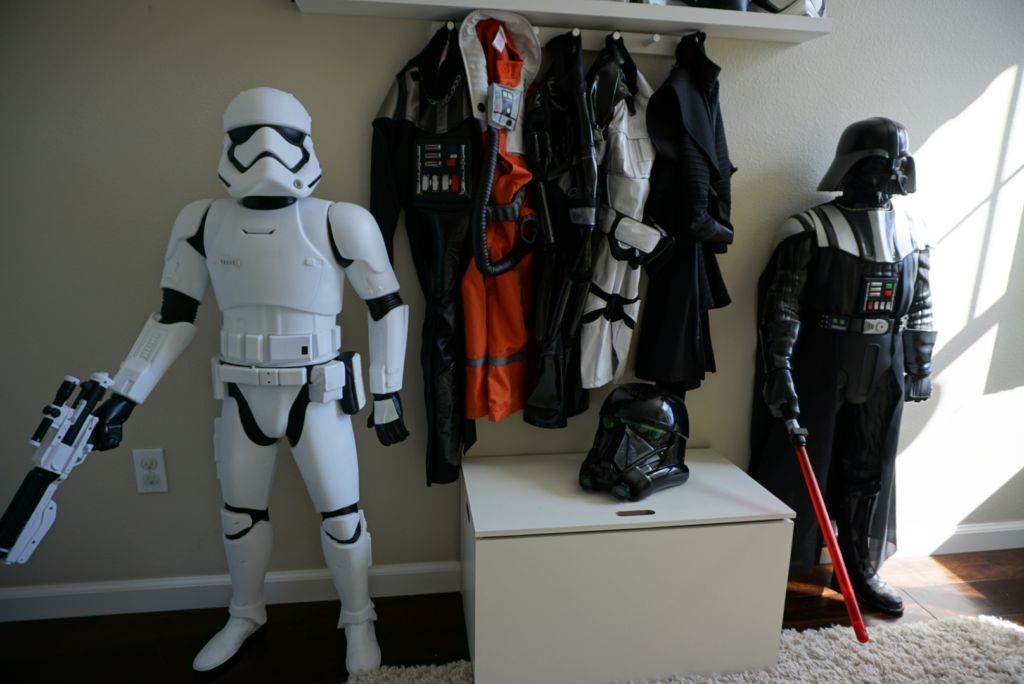 The toy box has various stuffed animals and other odd shaped toys. I love that it is slow-close, so hopefully no hurt fingers. And makes for fast and easy clean-ups that he can do himself. Big win!! A similar one (affiliate link) can be found here.
All the best,
Shahla