I love Pinterest for everything. I would say it's right up there with Google for my life-references. Kind of ridiculous, but totally true. These pins for fairy gardens kept popping up and I became a little obsessed (ok, a lot!). A neighbor did one recently with a group of girls and I thought that was a brilliant party idea as well.
I asked my daughter if she wanted to make her own, and of course the answer was an enthusiastic YES!! So we made it our weekend project.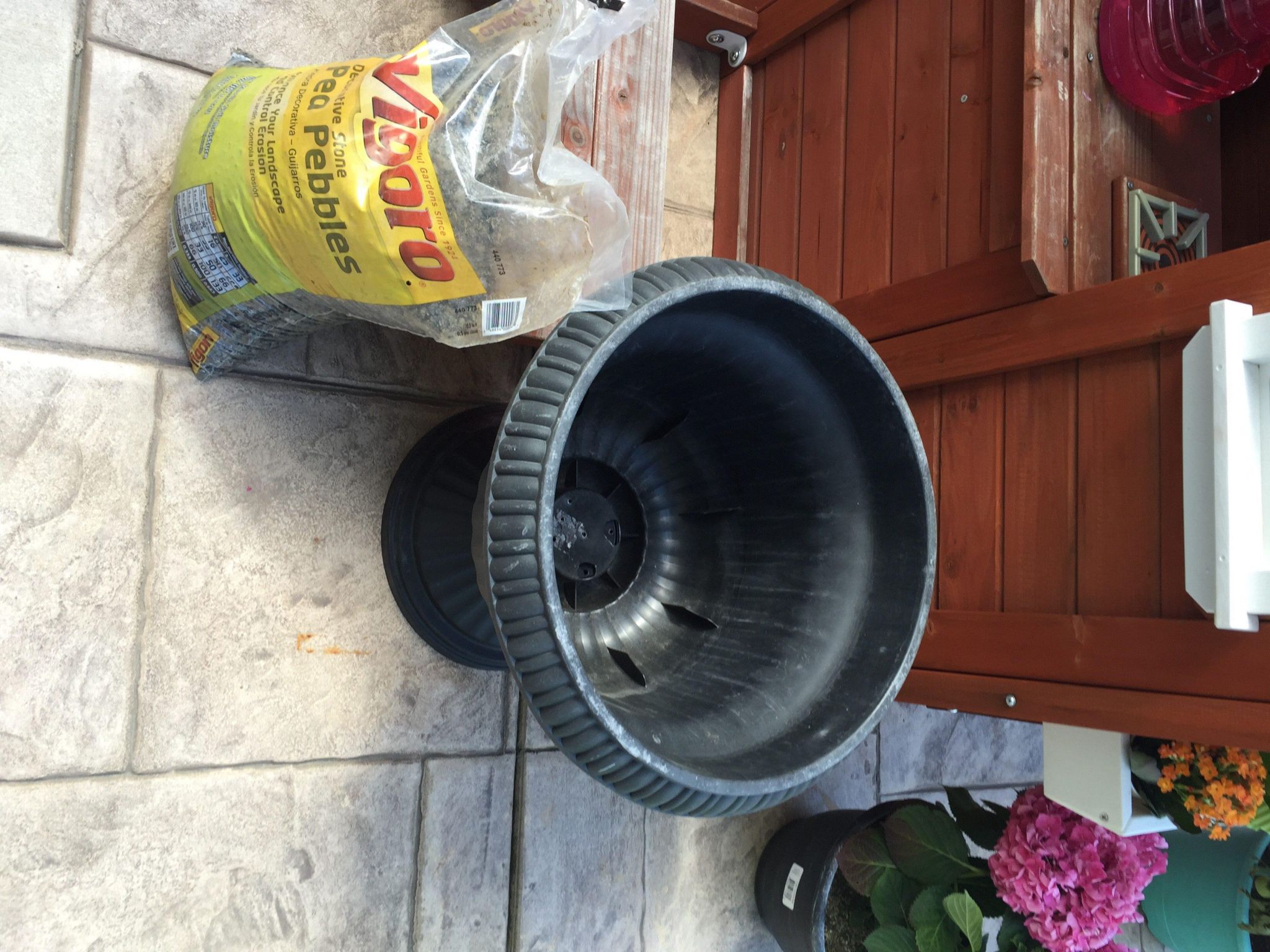 I had a bunch of empty urns chilling on the side of the house, so the base of the garden was taken care of. We filled a little over half of it with pebbles.

Then we filled the rest with soil but left some space for the plants and flowers.

We found the fairy house, wishing well and all of the other adorable accessories at Hobby Lobby. They have an entire section devoted to fairy gardening. Warning: it is so easy to go overboard. I spent somewhere around $130 on just the little knick-knacks. I misjudged the surface area, so a lot of the stuff is going back (thank goodness, haha!). You can make a lot of the items too. Little bikes out of buttons and paper clips, tables, etc. We still need to make a little bridge out of twigs and twine.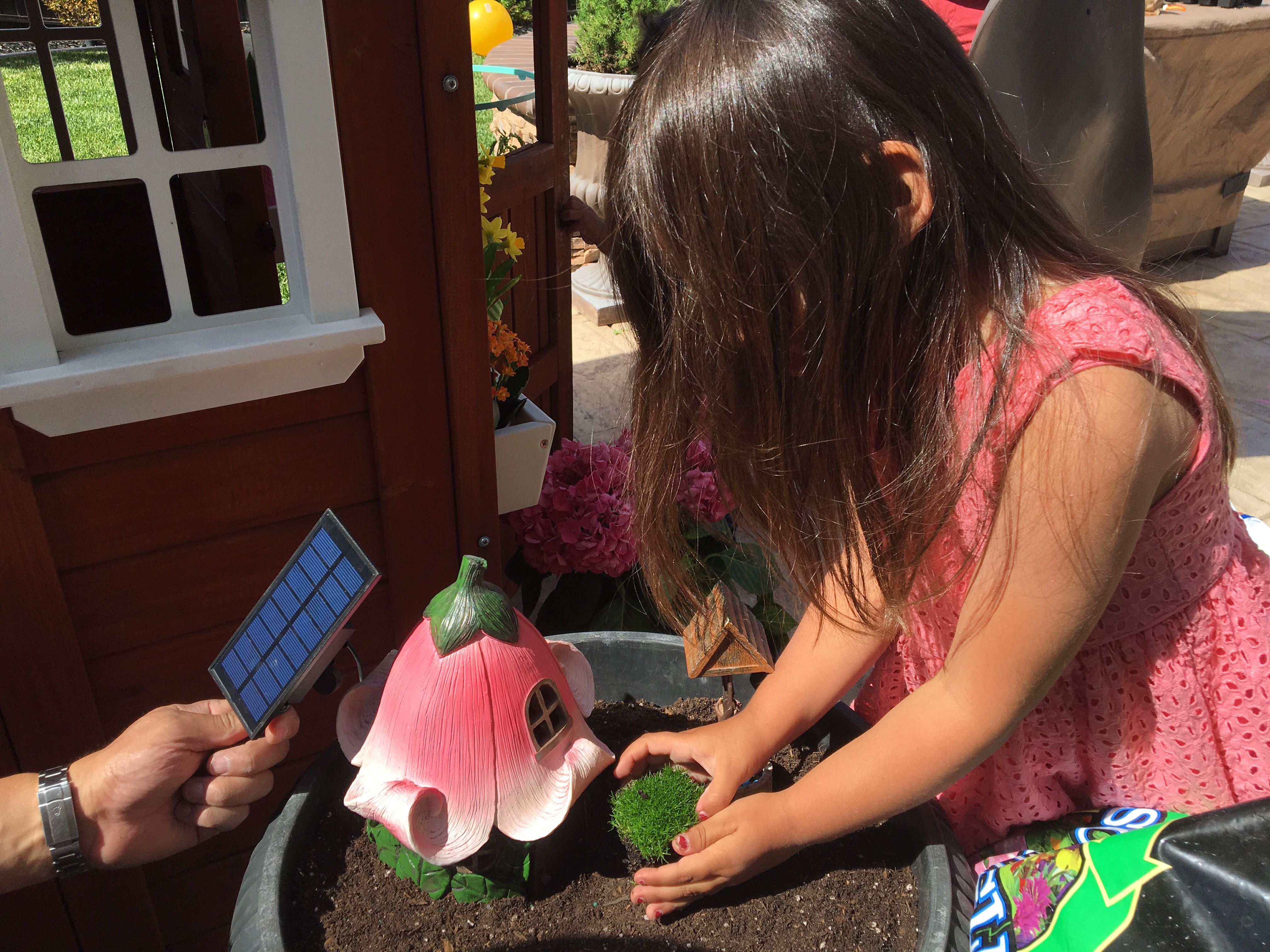 Being that we are environmentally-friendly, we made sure that our adorable fairy home operates off of solar power. It lights up at night and you can imagine the excitement that stirs with the littles when they see that!
For our stream, I took some of the pebbles and spray painted them blue. Blue marbles work great for bodies of water too. Once they were dry, we made our stream and put some "water" in our wishing well.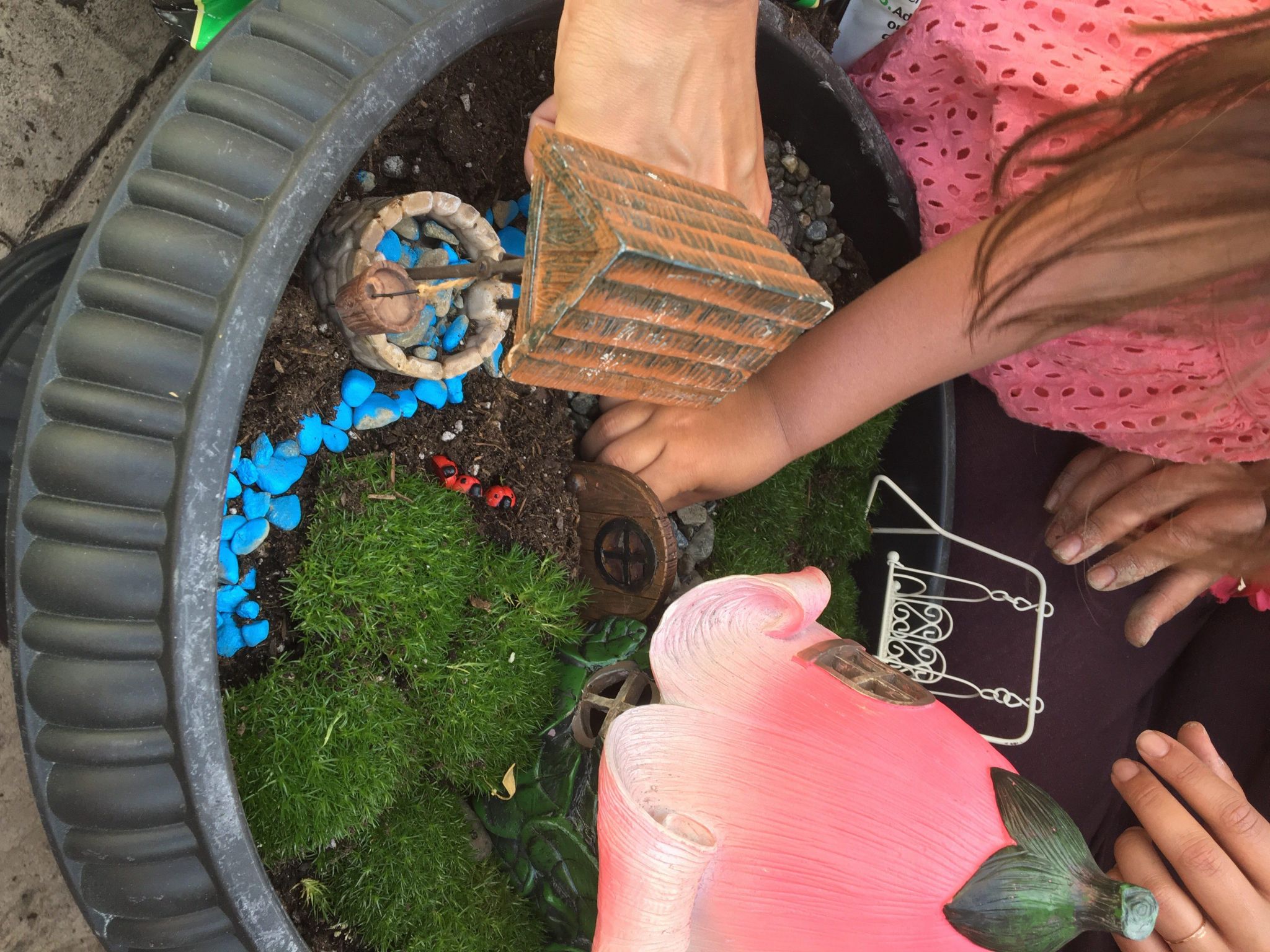 We used mostly moss and white alyssum (both we found at Home Depot) for the landscaping.

It turned out magically! And the sweetest thing was that we had a lovely little ladybug visit our garden (not the three fake ones above… a real live one!!). Check her out on the roof of the house in the picture below.

I have to confess; I really enjoyed creating this with my family. So much so that I want to do one for me, but I want to make it in like a huge whiskey barrel so I can make a town. I know, I know… I'm totally taking this too far!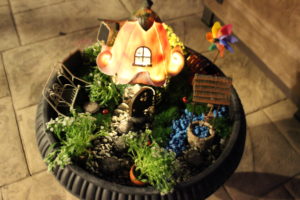 Happy gardening!
With love,
Shahla