When I first started blogging I would share my husband's workspace in our house. That did not go too well as he is a true neat-freak and minimalist…and I am totally not either of those things. I love decor and having items that inspire me on my desk. He calls it cluttered, I call it lived in!

I created my own office space in our loft. I wanted my space to be black, cream and white with pops of gold.

The light box messages can be changed with whatever motivational message or reminder I need for the week. The unicorn head is fun and adds some whimsy to the space.
I really love how my laptop and phone match my workspace. CaseApp, a company that sells customized phone cases and laptop skins online, was kind enough to give me an opportunity to create my own. The opinions expressed here are (as always!) my own.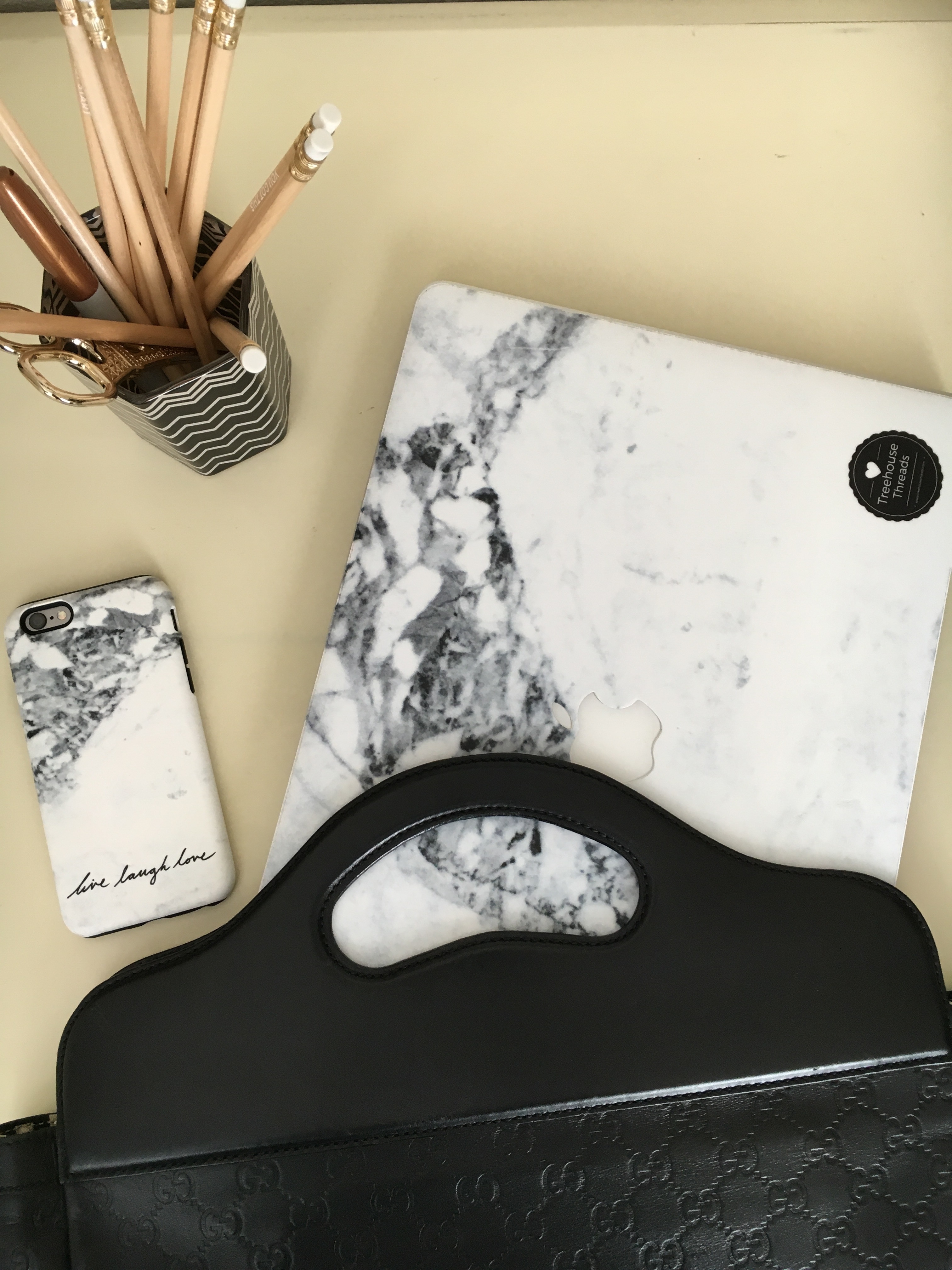 They have such an amazing selection of prints and patterns that you can customize to your own liking. I love all things marble and decided to choose that print and coordinate my phone case as well.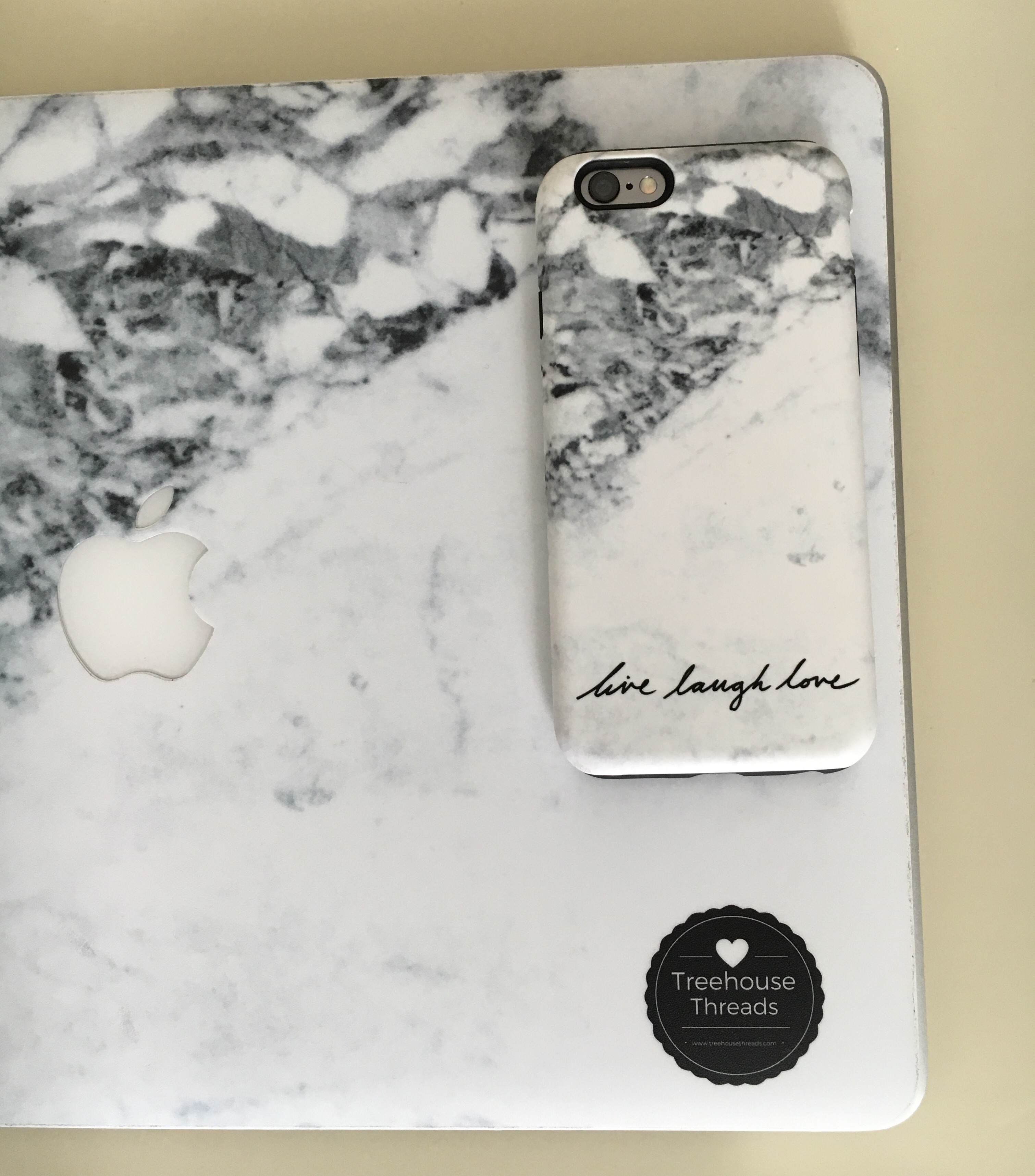 I loved being able to customize the laptop skin by adding my blog logo as large or as small as desired. I chose to keep it subtly small and in the corner.
For my iPhone case, I chose the Extra Protection Tough Case, because…well…I am clumsy. My phone is literally dropped at least once a day by my littles or by me when I am trying to carry a hundred things. I made the mistake of not having a case on my phone last year, a shattered screen later, I learned my lesson. The Extra Protection Tough Case is what I need to keep my phone safe from all of the inevitable drops. I added the saying "Live Laugh Love" to the bottom of my case as a reminder to myself for all that is important.
There are so many ways you can design your own case or skin! You can upload your own pictures or design. The possibilities are endless! Also, for those that are not super creative, CaseApp has a lot of designs that you can purchase and use without changing a thing! Their customer service is top notch, which to me is so important.
CaseApp and I are offering $40 credit towards your own case or skin purchase. Go check out the rules and enter on Instagram. For those that want to design and buy theirs now you can enjoy 20% off using the code: TREEHOUSE20
Check them out and tell me what you think!
With love,
Shahla