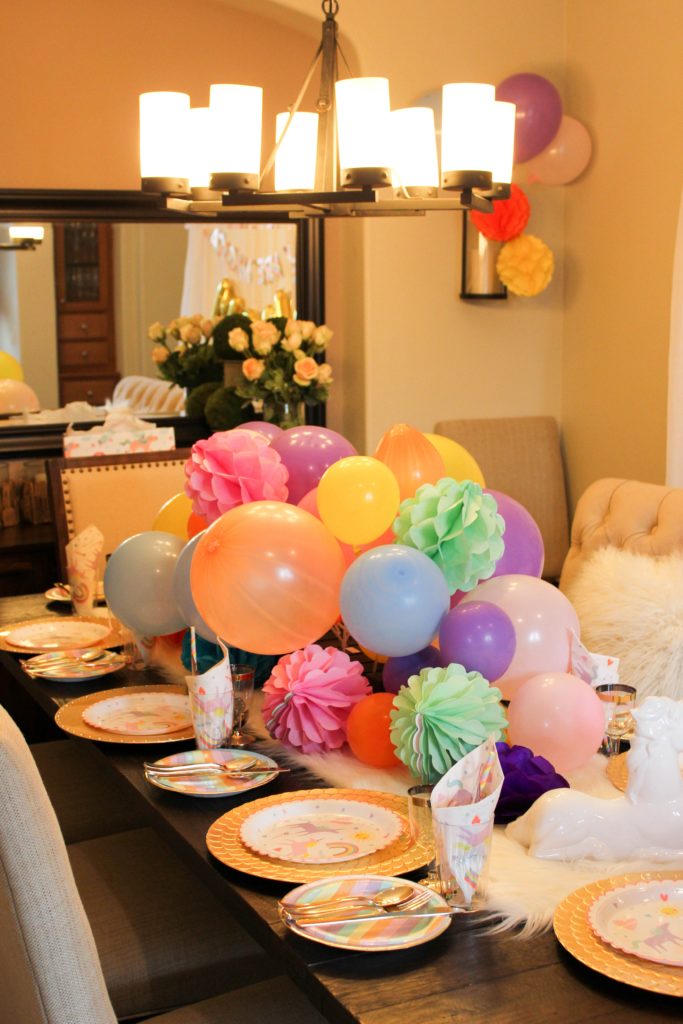 A few weeks ago, we celebrated Mother's Day with a unicorn-themed brunch. You might be asking, why a unicorn brunch? Well, my siblings and I always refer to my mother as a unicorn mom. She is a do-it-all, strong, loving mother who makes it look incredibly effortless. She is so awesome that we joke that she's a mythical creature, hence a unicorn!
We chose a pastel themed color palette to go with our unicorn theme. Originally, the plan was to have the brunch outside, but of course that morning turned out to be cold and drizzling. The brunch was moved inside and ended up being cute and cozy.
The focal point for the brunch is the balloon and honeycomb centerpiece that I put together thanks to Oriental Trading Company (Oriental Trading Company helped sponsor this brunch, the opinions expressed are my own). I used this wooden basket that I had in my kitchen to help hold up my centerpiece. If you do not have anything like this, you can use a small rectangular box and punch holes to achieve the same look.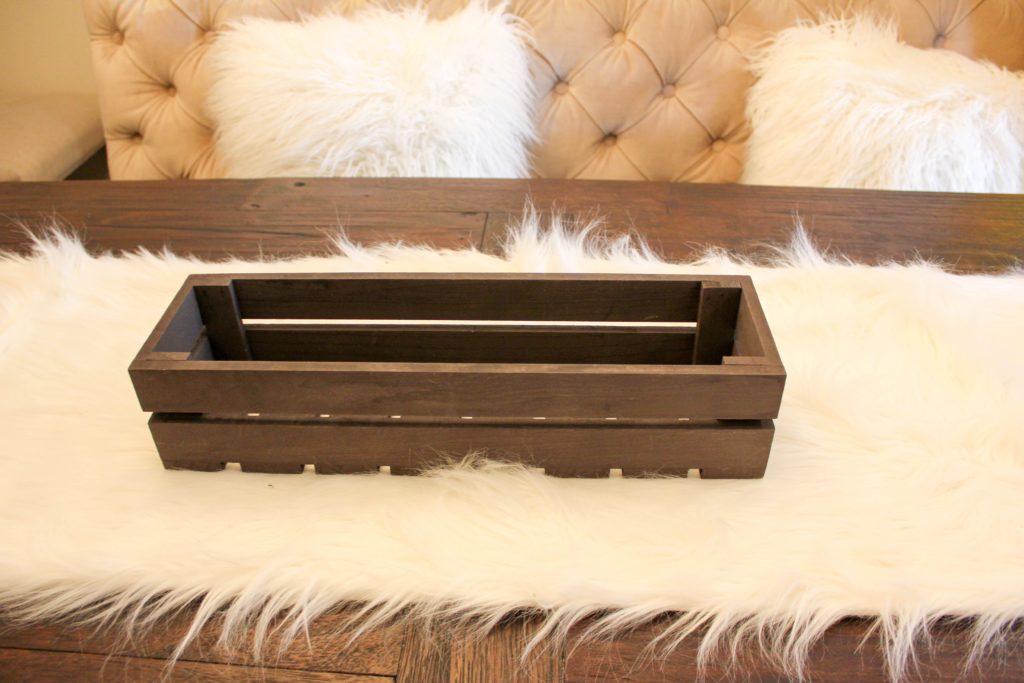 I turned the basket upside down and used the slotted openings to hold up the plastic balloon sticks.
I inflated the balloons to various sizes (not fully inflated) and tied them to the clear balloon cup sticks. The balloons were also different in size (dart ones and standard). The sticks were also cut down to different lengths.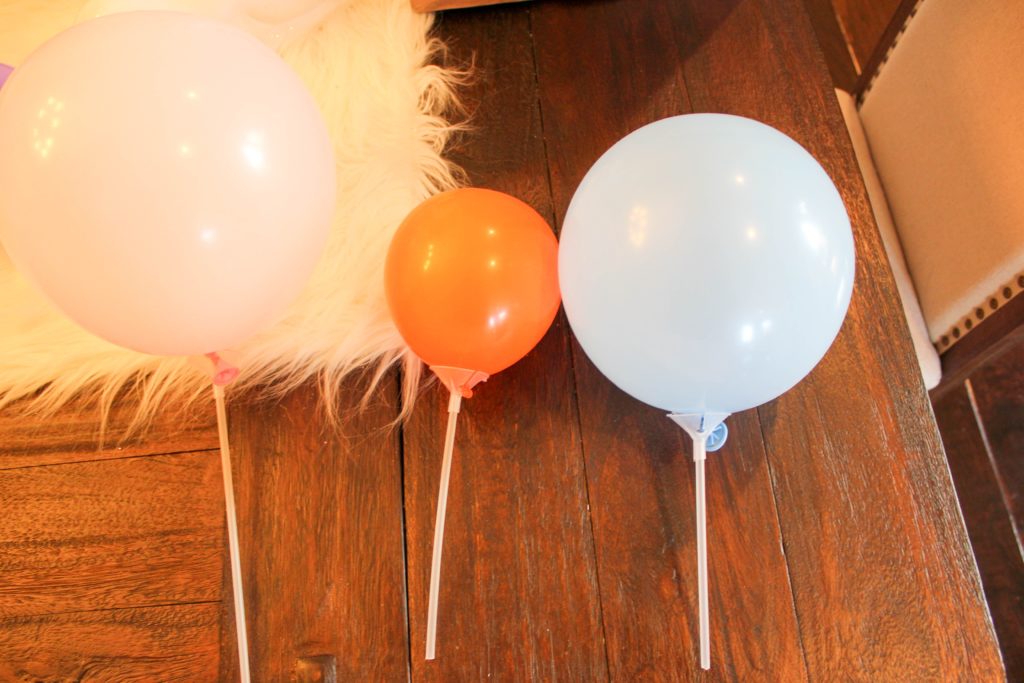 I also included the honeycomb/tissue balls to help fill the centerpiece and add some more color. Some of the balls were only opened half-way and stuck onto the runner.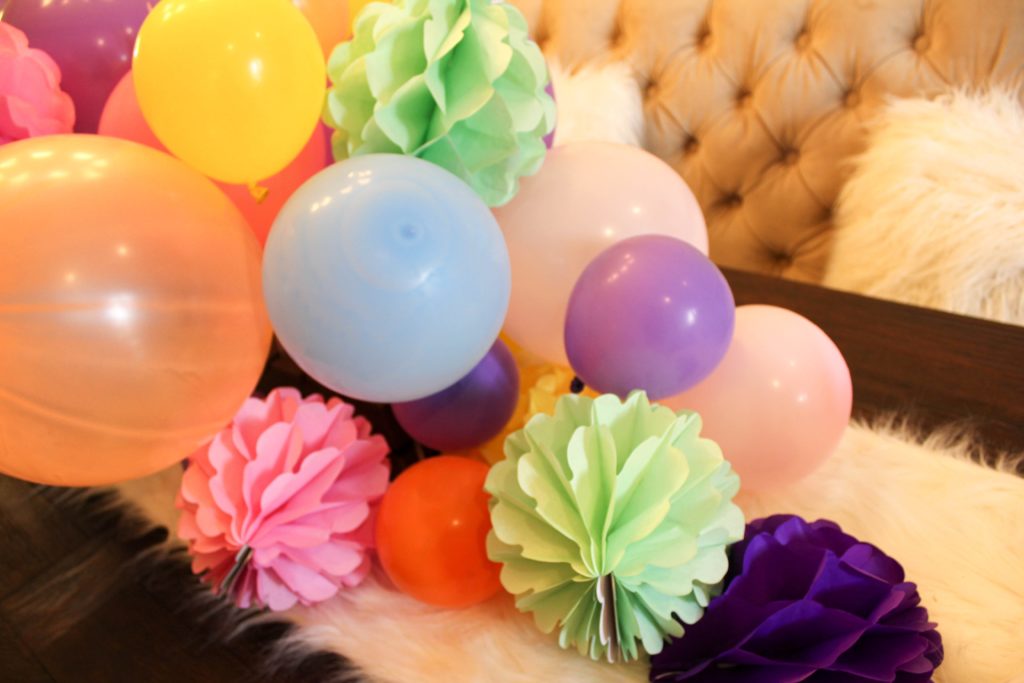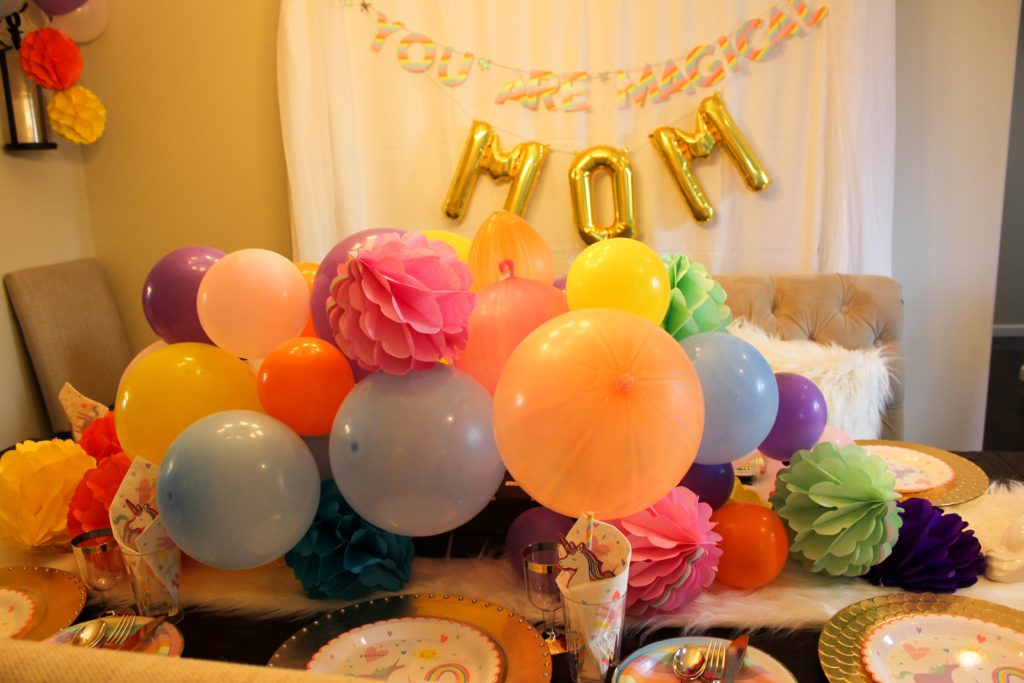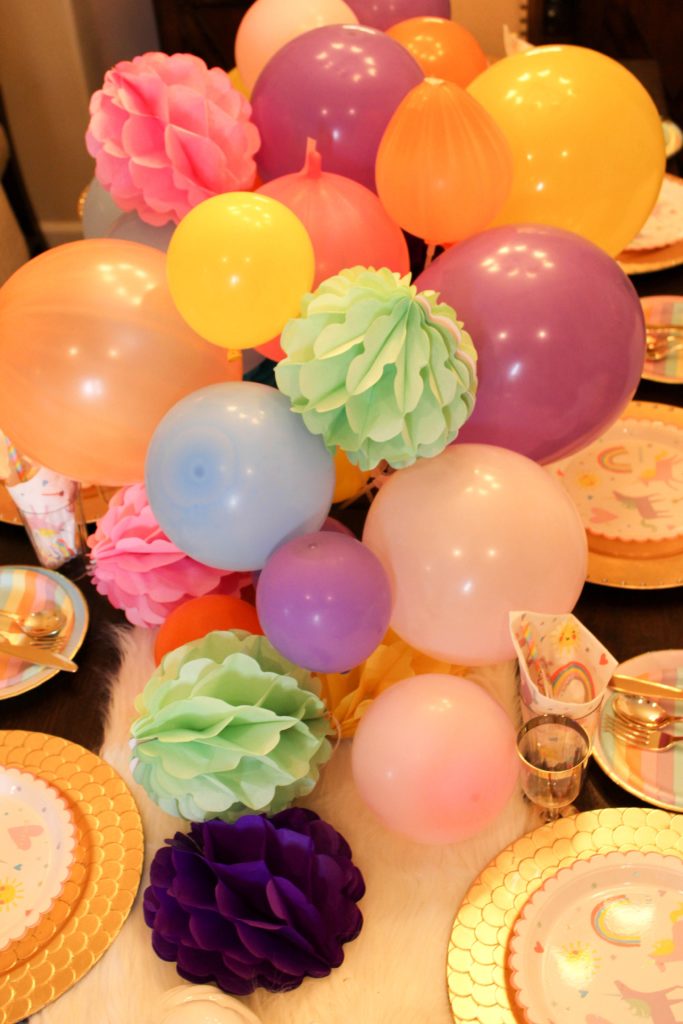 The accents of gold also made for a fun combination.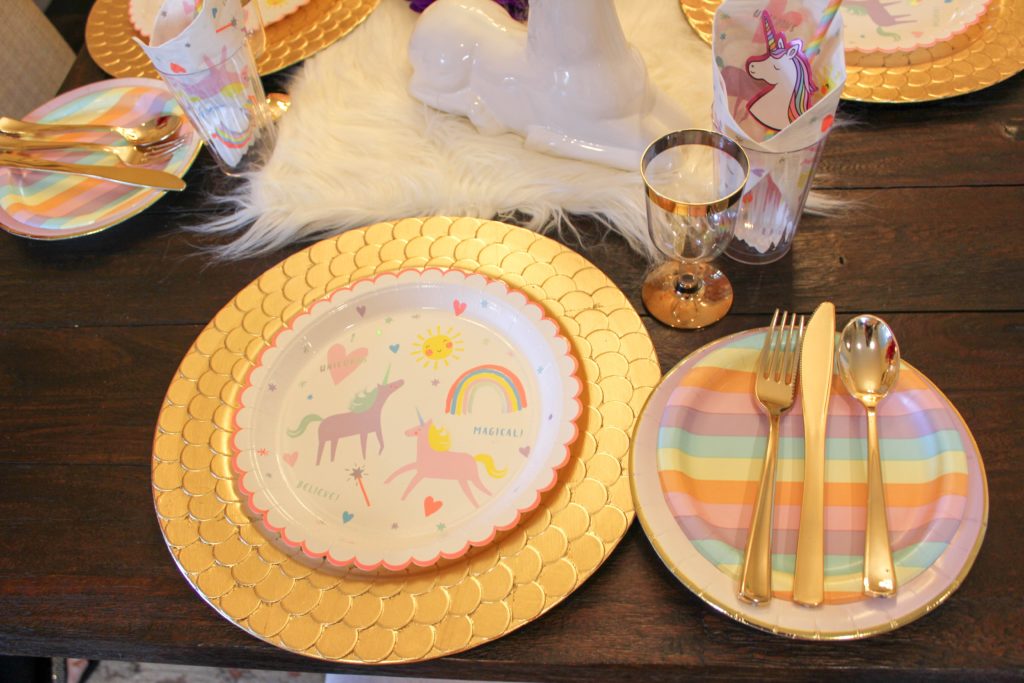 The gold chargers, unicorn plates and napkins are from HomeGoods, the gold-rimmed plastic goblets and gold cutlery are from Oriental Trading, the rainbow plates and straws are from Target. Most of the cutlery that you buy at party stores are a dull gold tone, but these ones are the perfect shiny gold.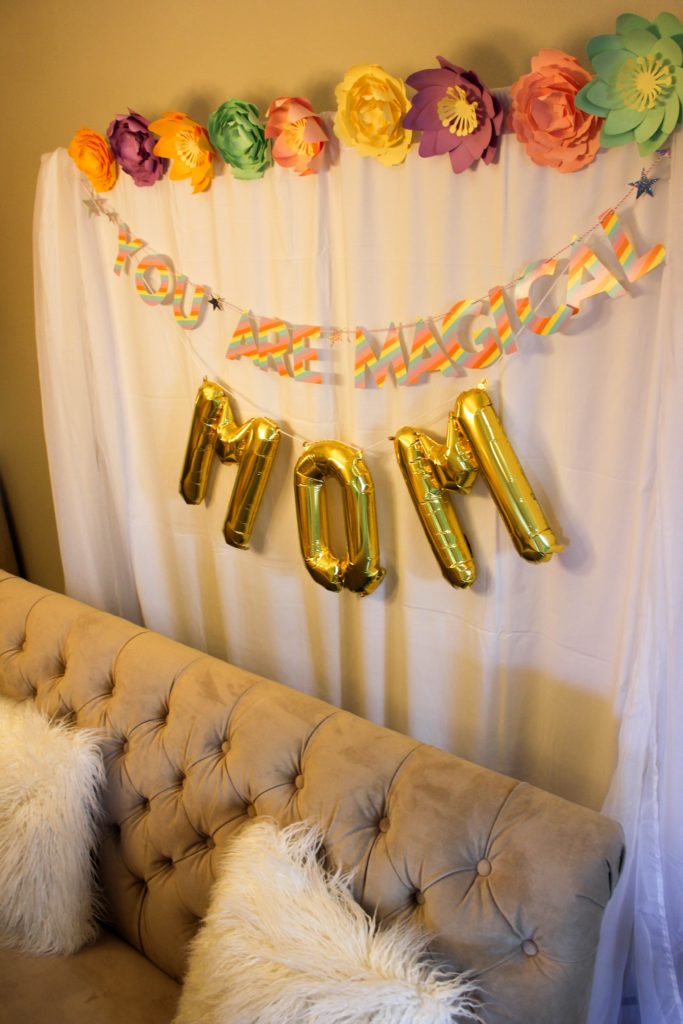 The backdrop was made with a banner from Target and flowers that I made using my Silhouette machine. The gold foil balloon banner is from Hobby Lobby. If you look really closely, you will see that the 'O' in 'MOM' is actually a 'Q'. OOPS!! We taped back the tail. Trying to get through Hobby Lobby with two small kids is rough, you guys!!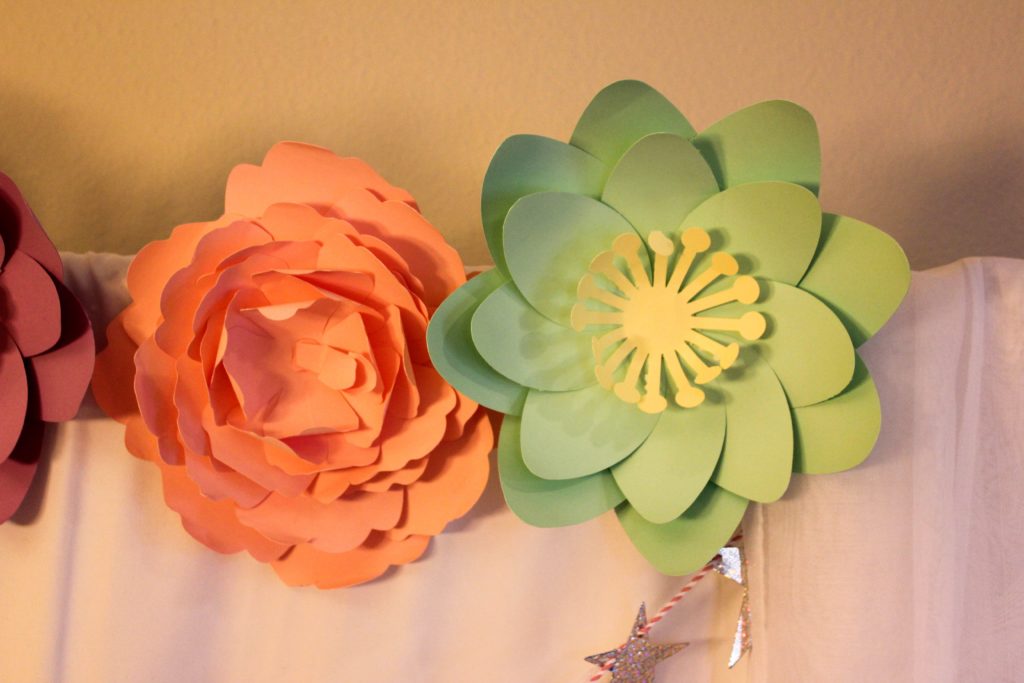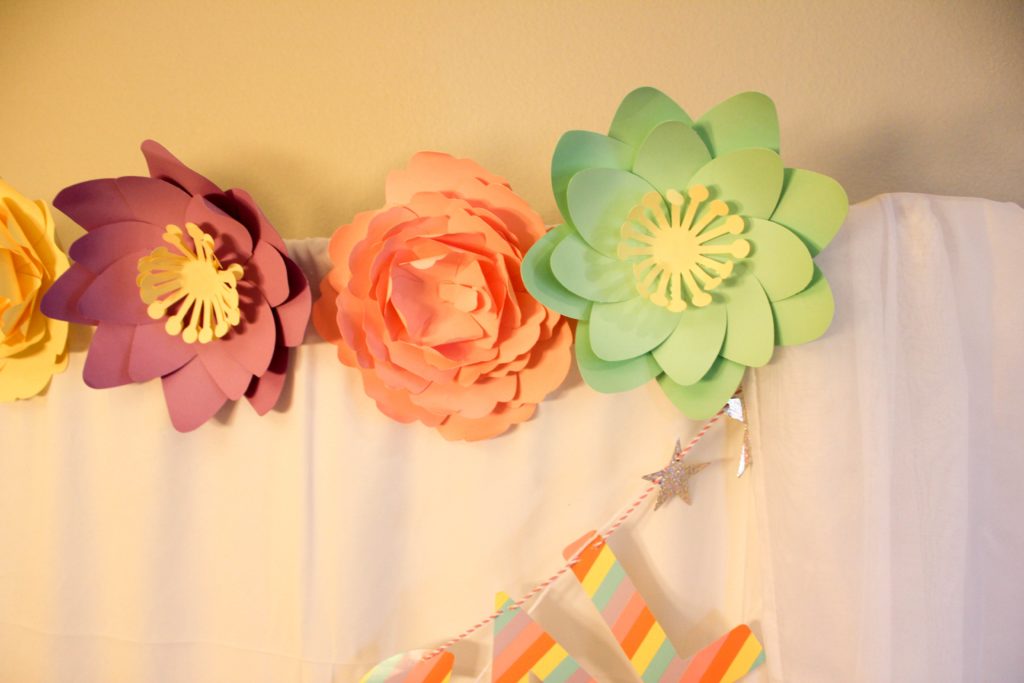 I used card stock and a purchased Silhouette floral package to make the flowers above. They weren't too hard to make, but were very time-consuming.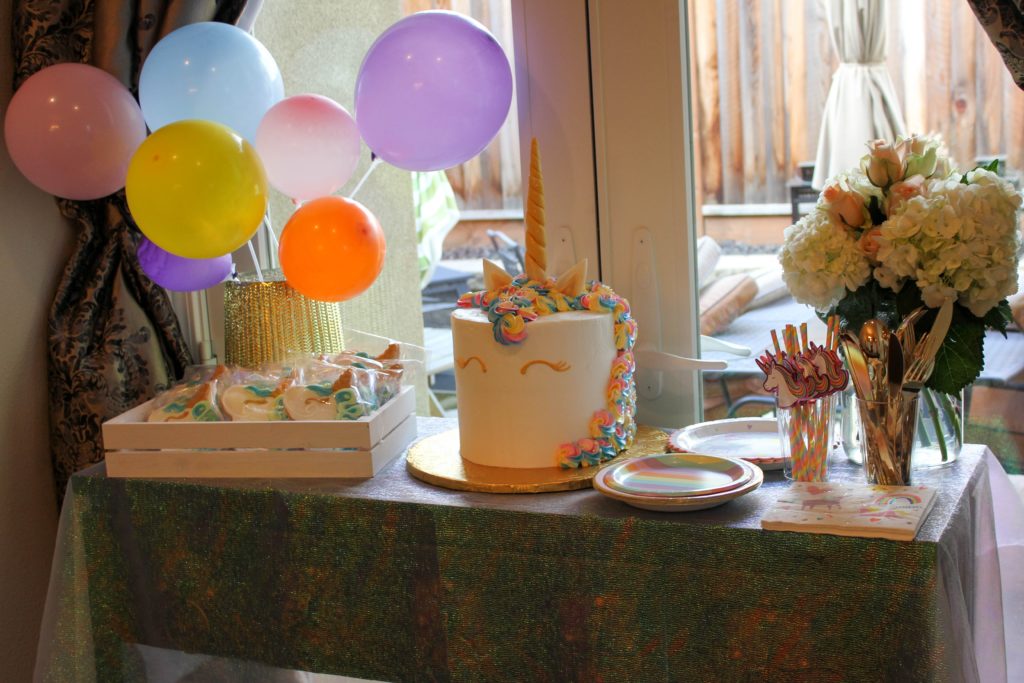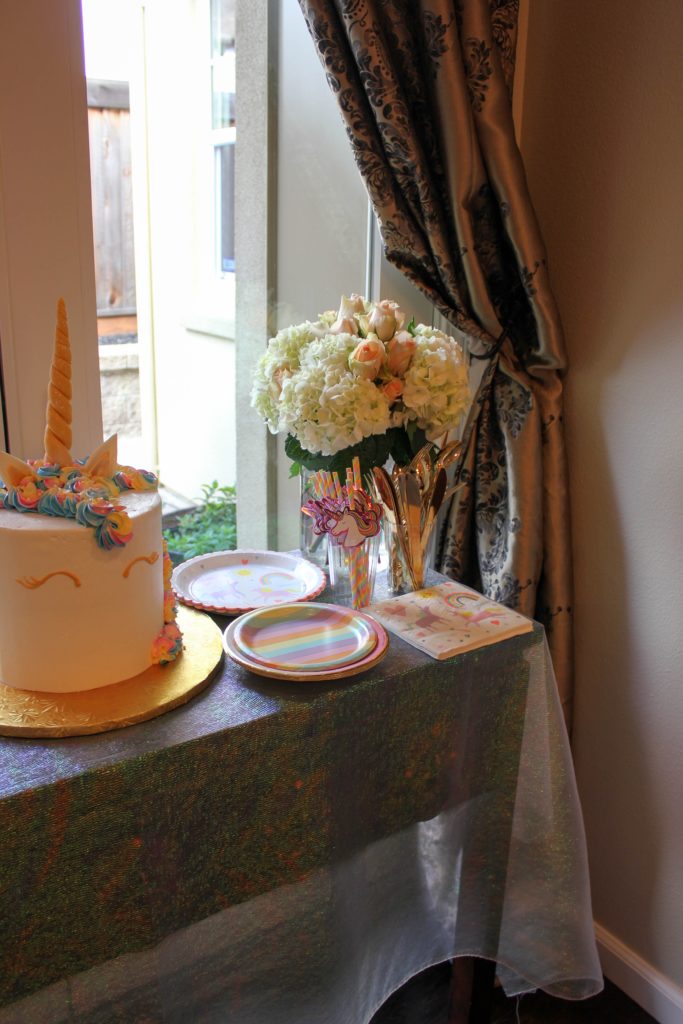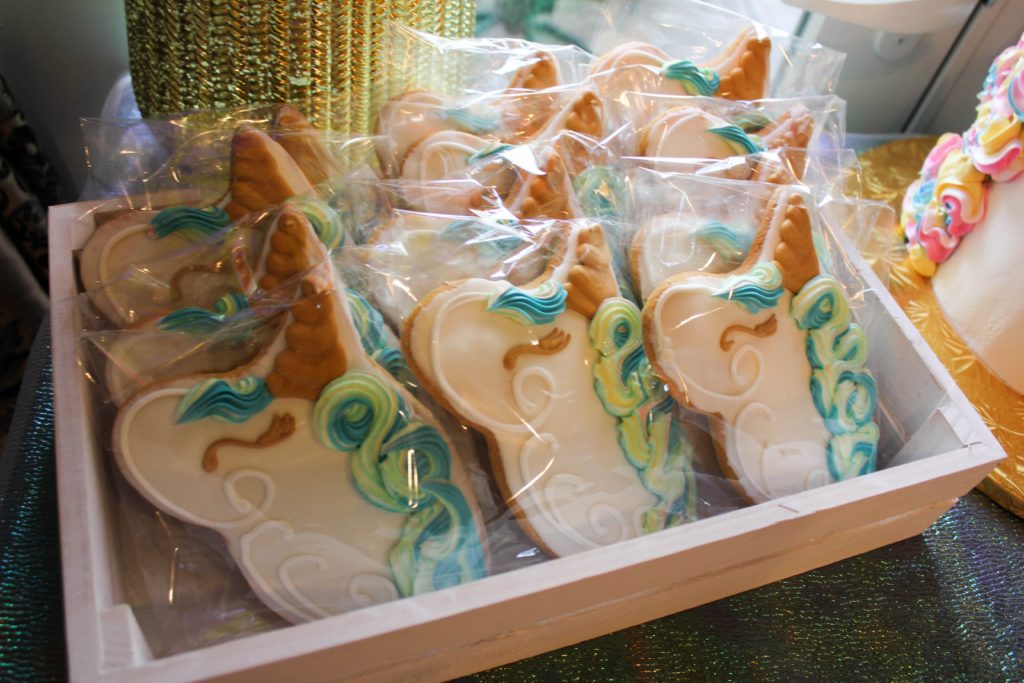 The unicorn cake and cookies were made at a local bakery to compliment the theme! We kept the brunch food simple and buffet style in the kitchen. Since the majority of attendees were on Whole30 the menu consisted of fruit, hardboiled eggs…donuts and waffles for the non-Whole30 folks.
The unicorn themed brunch was the least we could do to show our love for our amazing mama!
With love,
Shahla