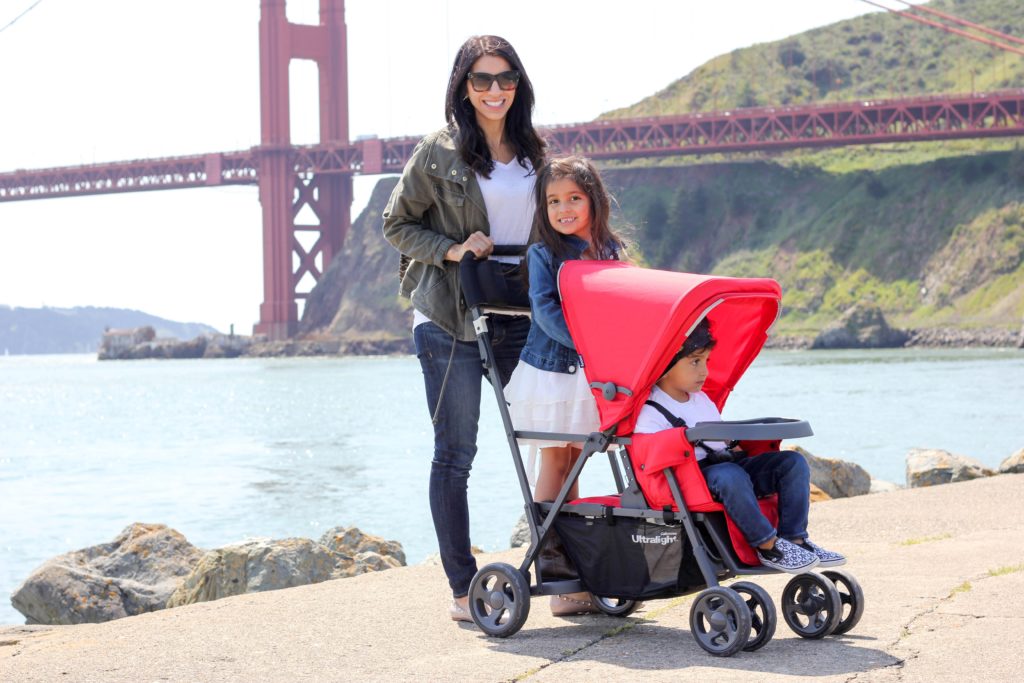 Many thanks to Joovy for making this review possible. I was sent the Joovy Caboose Ultralight Graphite, the opinions I express here are my own.
My five and two year old are fun (and busy!) kids. I can break a sweat chasing them around. My two-year-old son's favorite game is to run away from me in public. Needless to say, a stroller for him is a non-negotiable! My five-year-old daughter doesn't always want to be in a stroller. She can walk for a short amount of time, but when we are walking long distances she gets tired and asks if we can pick her up. I have had many situations where she has asked for me to keep the double stroller at home, but then I am stuck holding her and pushing her brother in the stroller at the same time.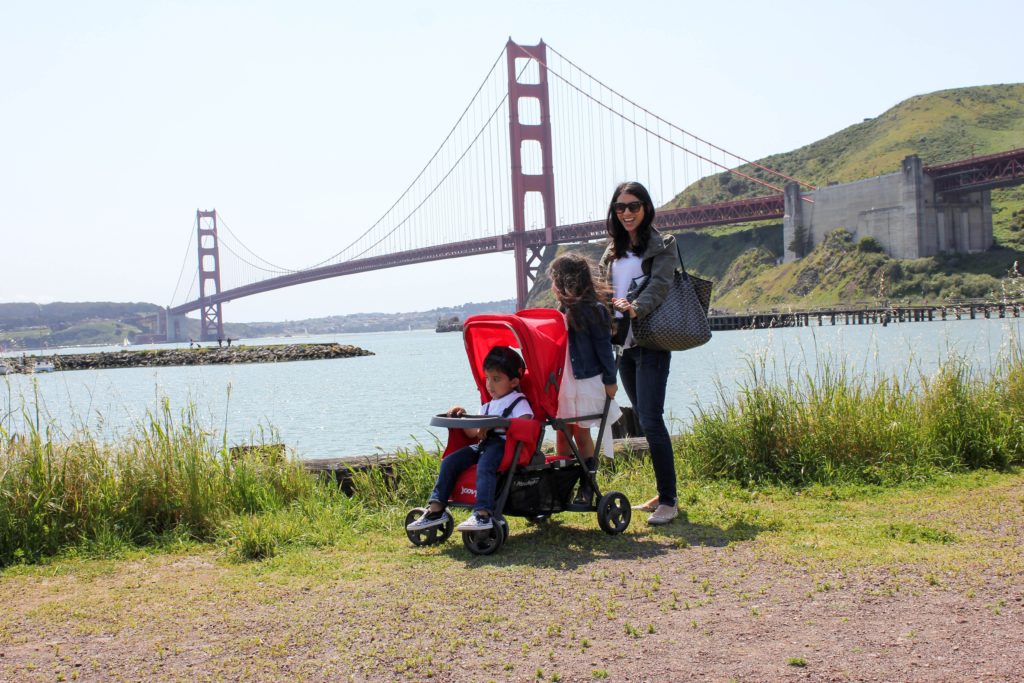 This is why the Joovy Caboose Ultralight Graphite is perfect for those days (which is our everyday!) and especially when we are off to an amusement park, the zoo or museum. The stroller is a stand on tandem with the option to sit as well. The built-in stand-on platform is very stable and can support a child up to 45 pounds. I love that she can hop on and either stand on the platform or sit on the bench if she is tired. She can also hop off and walk as she pleases. And since she has the independence to choose to sit, stand or walk we minimize whining or arguments (which is always a win in my book!).
The Caboose Ultralight base weighs only 19.9lbs (23.6 with the tray, organizer and canopy). It is great at maneuvering through narrower aisles and pathways. Amazingly enough, it is not that much larger than a single stroller. The stroller was easy to push over various terrain, even with both children loaded on! Both of my kids are in the 90th percentile for height and weight, and fit comfortably in the Caboose Ultralight.
This stroller folds down easily and does not take up too much room in our trunk. Speaking of the tray and organizer; those items come included with the Caboose Ultralight. The organizer has lots of pockets for drinks, phone, wallet, etc. Also included is a universal car seat adaptor for those expecting a new baby.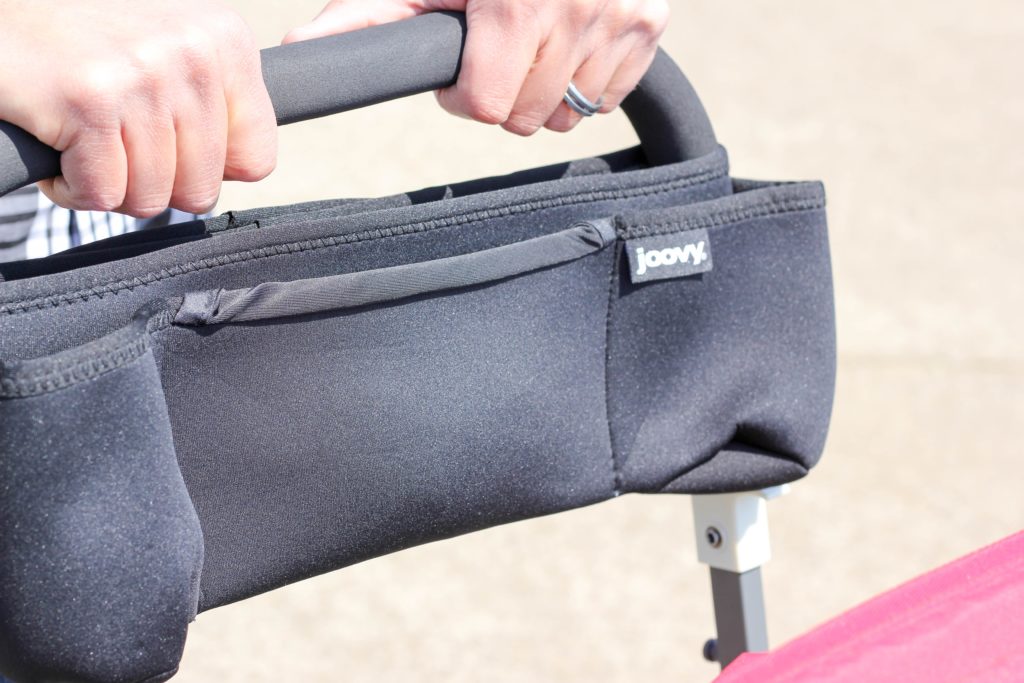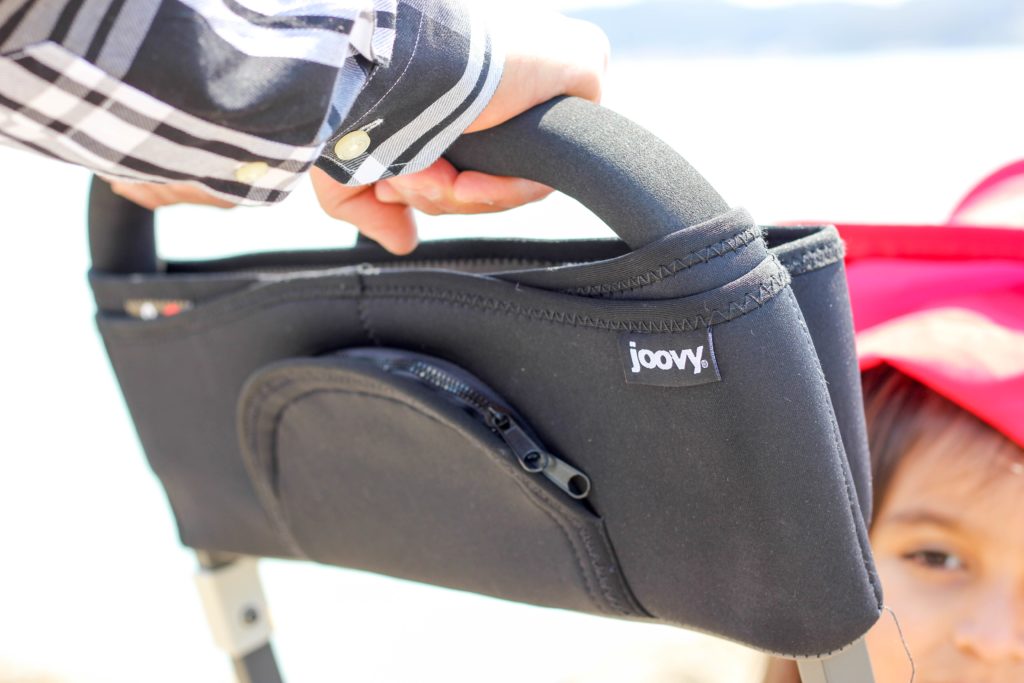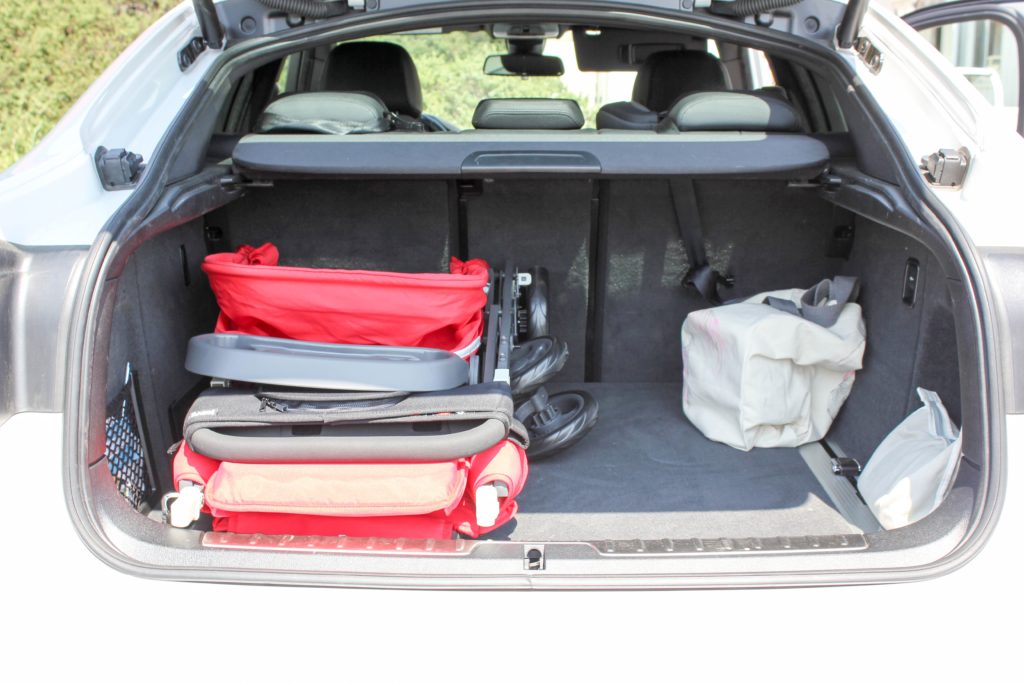 The canopy for the front seat is large and offers my son great shade. It was a windy day when we took the Caboose Ultralight out to Sausalito and the canopy also kept the wind at bay. There is also has an attachment to shade my daughter when she is sitting in the back. She loved hopping on and resting on the seat or standing and facing forward. I also loved the roomy basket below.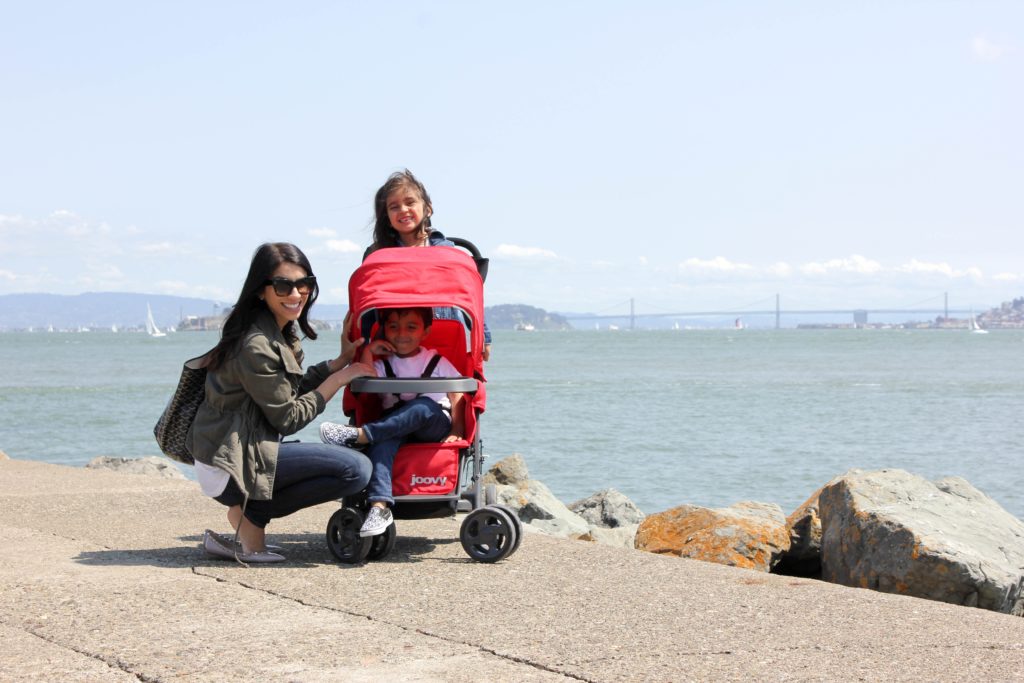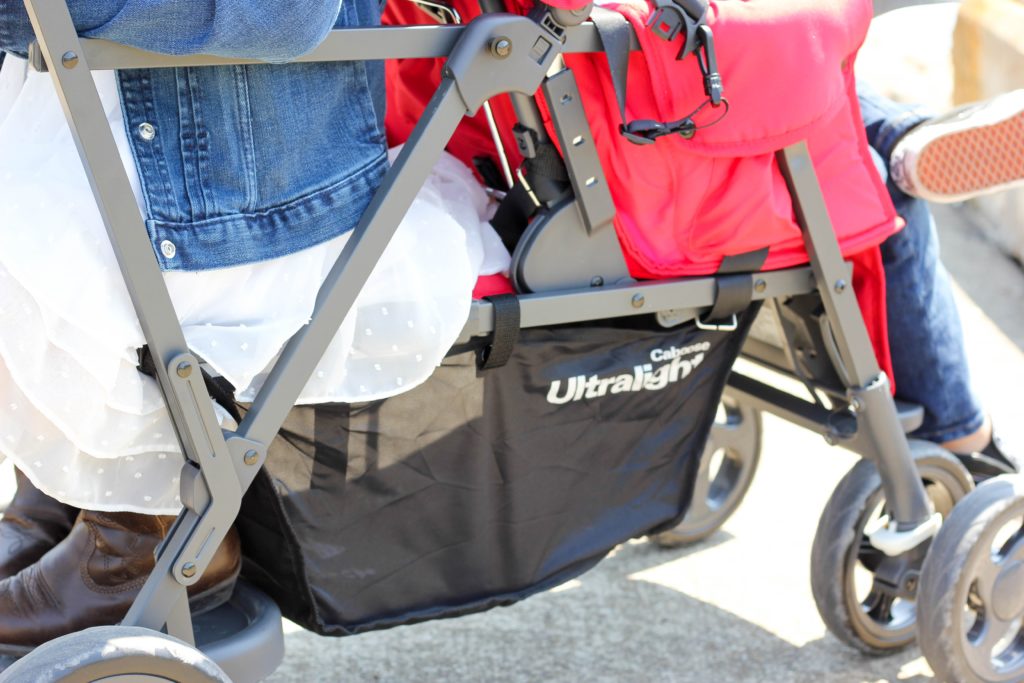 It is very easy to fold and unfold. That is a huge benefit as I am usually in a rush when loading or unloading the car (especially when another car is waiting for our parking spot!). Check out the video below to see just how easy it is!
If you are in the market for a double/tandem stroller, you should check out the Joovy Caboose Ultralight.
What is the most important factor for you when deciding on a stroller?
With love,
Shahla