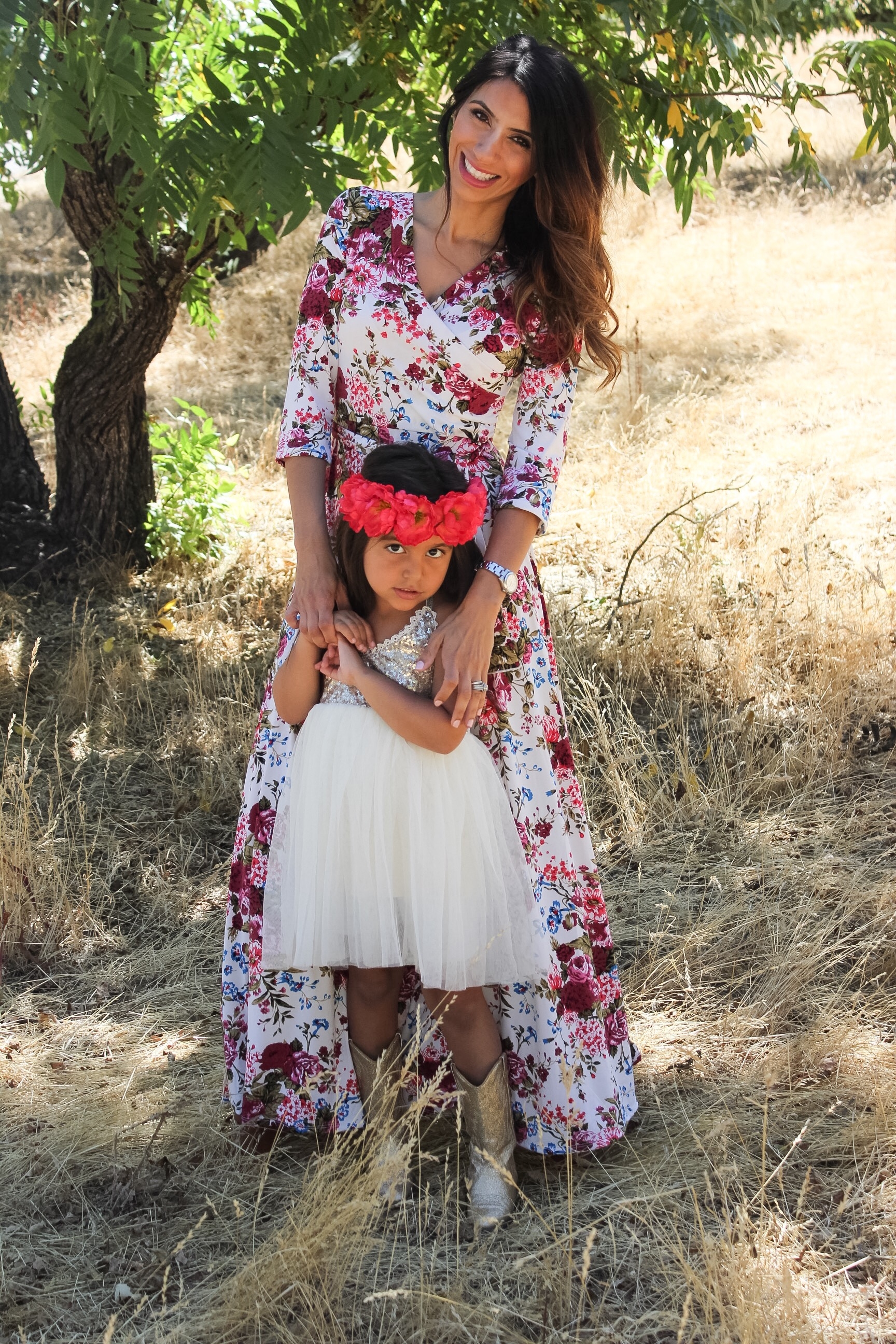 A few weeks ago, I ran into my neighbor and he asked me "if it was a special occasion" since I wasn't wearing workout clothes. He probably asked the question three different ways before giving up and being satisfied with my, "sometimes I don't want to look like I rolled out of bed" answer. Truth is, I have been working on ditching my yoga pants and trying to put a little more effort in my outfit choices. It makes me feel a bit better when I look pulled together (even though I have very little pulled together right now).
If you are reading this and thinking that you saw me in Target yesterday in my yoga pants with a baseball hat pulled down low…well I am all for progress and not perfection.
Speaking of perfection, I wanted to share the details on this gorgeous dress that was given to me compliments of PinkBlush (the content and opinions expressed in this post are my own), a great site that caters to women. PinkBlush offers affordable, trendy and classic styles that are comfortable and beautiful. They also offer maternity clothes that are adorable, why did I not find this sooner?! I love their dresses as they are as comfy as yoga pants and obviously way more stylish.

This PinkBlush maxi wrap dress is perfect for a date night with sandals or paired with boots and a denim jacket in the crisp fall months. I would have worn this as a maternity dress and it would be perfect after for nursing. It does not drape open or plunge low, which is great because my children have been known to cause a wardrobe malfunction, or two (sorry to the grocery store patrons who saw my son pull down my strapless sundress a year ago. Yikes!).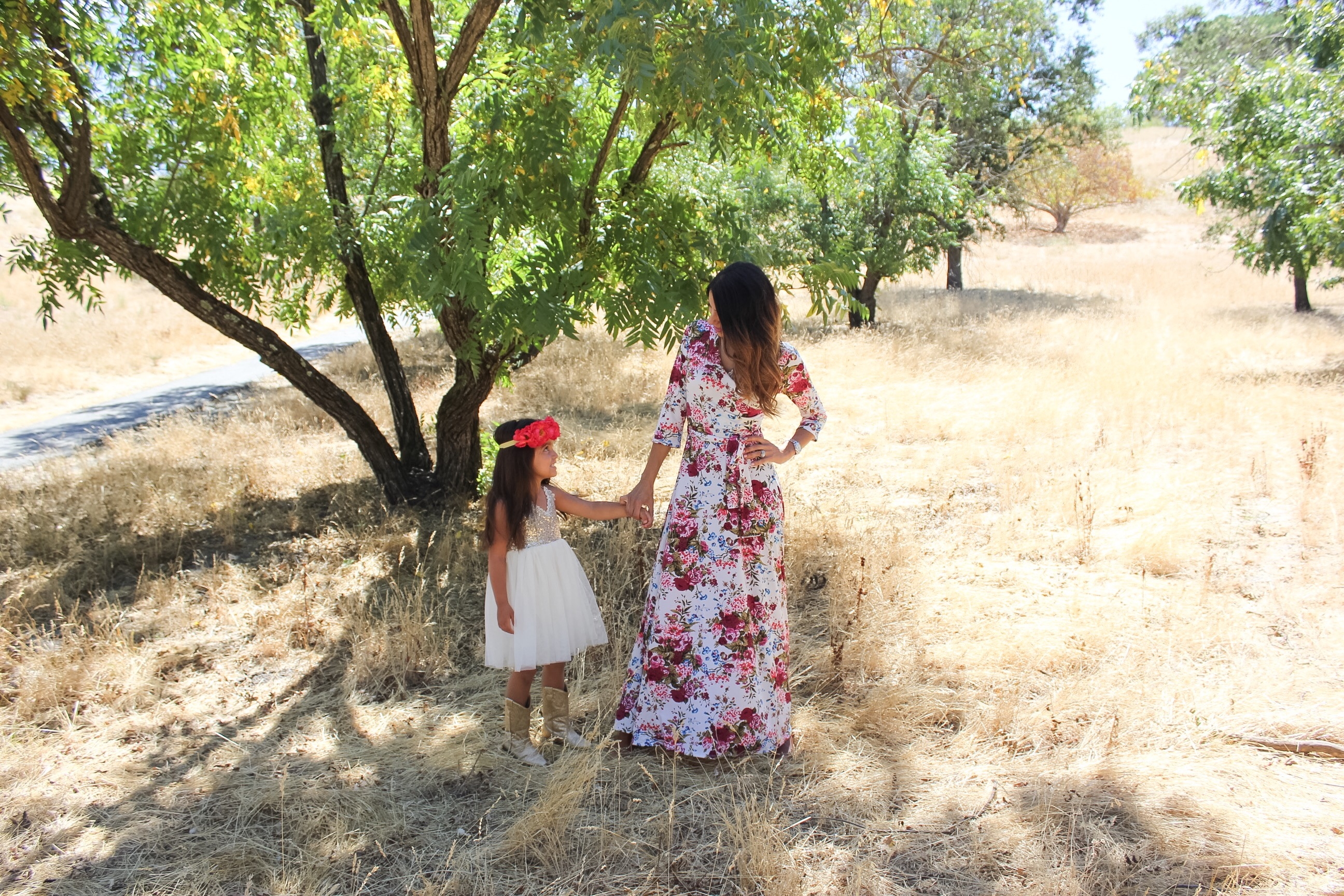 I love that a lot of their pieces can easily transition through various stages of motherhood. Or transition from work to a night out with the girls.
Here is the exciting news– I have partnered up with PinkBlush for a chance to win a $50 gift card! Head over to my Instagram page for rules and to enter!
With love,
Shahla