Have your kids decided on Halloween costumes yet?
If you have followed me for awhile, you know that we love Star Wars. We already have many Star Wars costumes at home. As a matter of fact, our very first Disney Halloween Trick or Treat Party experience was dressed as Star Wars characters (I was Darth Vader because my husband said it went with my personality, he was Luke Skywalker, my son was carried in his baby carrier dressed as Yoda and my daughter was Princess Leia).
This year we are going back to Disneyland and again dressing in costume as a "genuine" Star Wars family. What I mean by that is that my husband will be Anakin Skywalker (the guy that ends up being Darth Vader), I will be Padme Amidala (the queen that falls in love with Anakin and always believes there is good in him) and the kids will be their twins: Luke and Leia. Oriental Trading Company was kind enough to gift us the Anakin, Padme and Luke costumes. The opinions expressed here are my own. They have lots of great ideas for family/group costumes!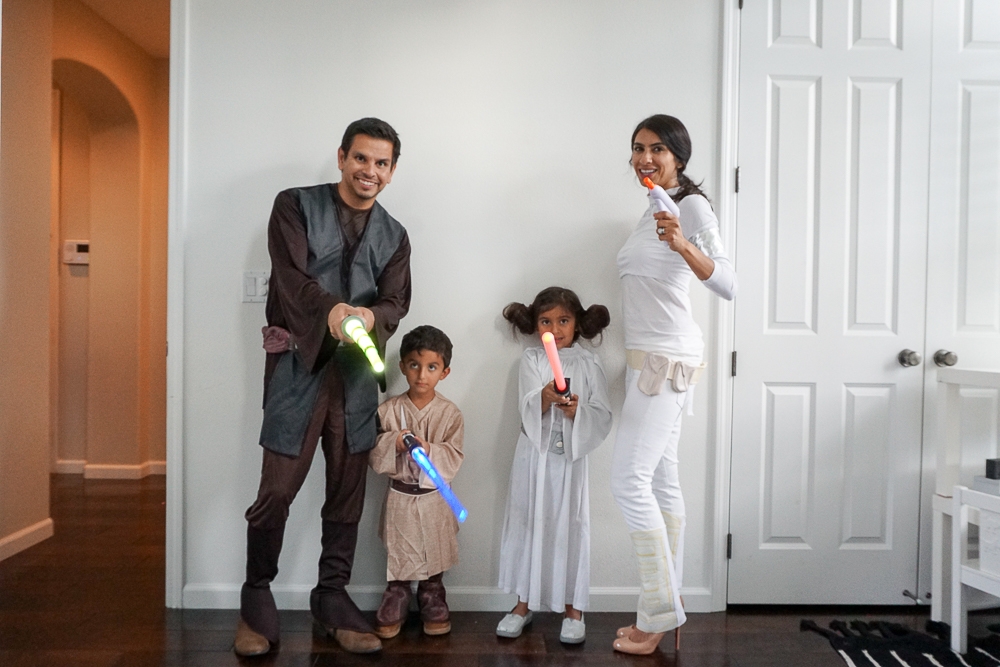 The Luke Skywalker costume my son is wearing is fantastic quality. It is soft and movable fabric, which is a huge plus for a toddler. I sized up and since the material looks like it will hold up well, he can probably wear it again (and again, and again, and…you get it!).
My daughter's Leia costume is from the Disney Store. In order to make her Leia buns, I used those bun helpers you buy from the accessory/jewelry stores (like Claire's). You can also find them on Amazon (affiliate link) here.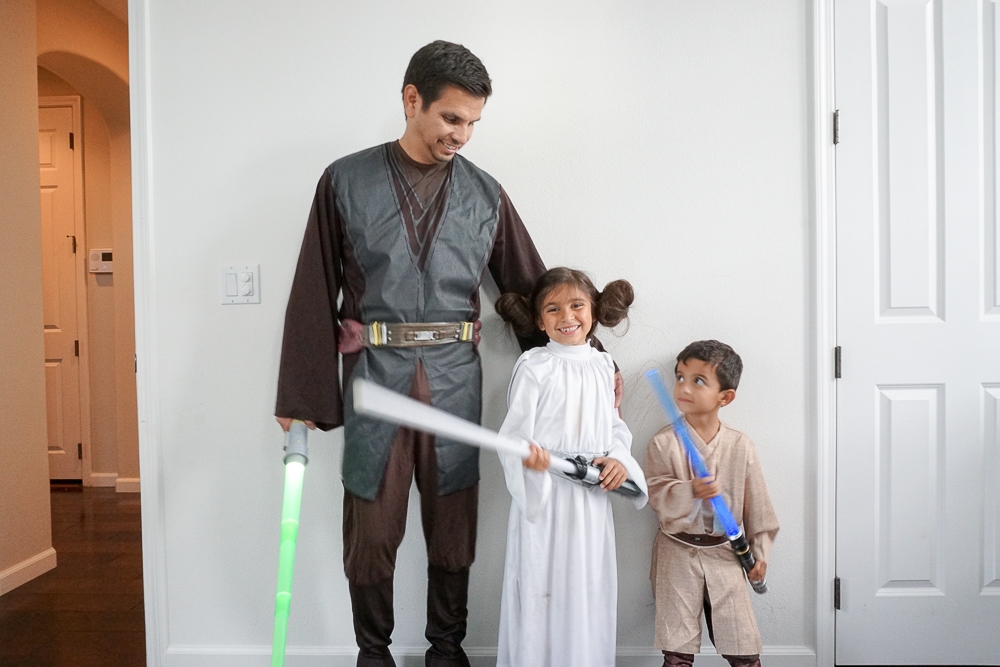 Fun fact number one: When my daughter was dressed as Princess Leia and met Darth Vader at Disneyland, she ran up to him yelling "Daaddddddy!!!!". No one in the Evil Empire room could keep a straight face. Well, except for Darth Vader since he was wearing a mask. But I would bet money that he was laughing under there too.
Fun fact number two: That same daughter likes to dress as Darth Vader. One day someone asked he why she wasn't dressed as a princess (you just rolled your eyes, didn't you? Because I did too). Her response without missing a beat: "I was a princess yesterday, today I am Lord Vader!" Is it weird to wish you were more like your child?
My husband's Anakin Skywalker costume is also very comfortable. He said it feels like he was wearing pajamas. The accessories are also very realistic but lightweight. The gauntlet is sold separately from Oriental Trading.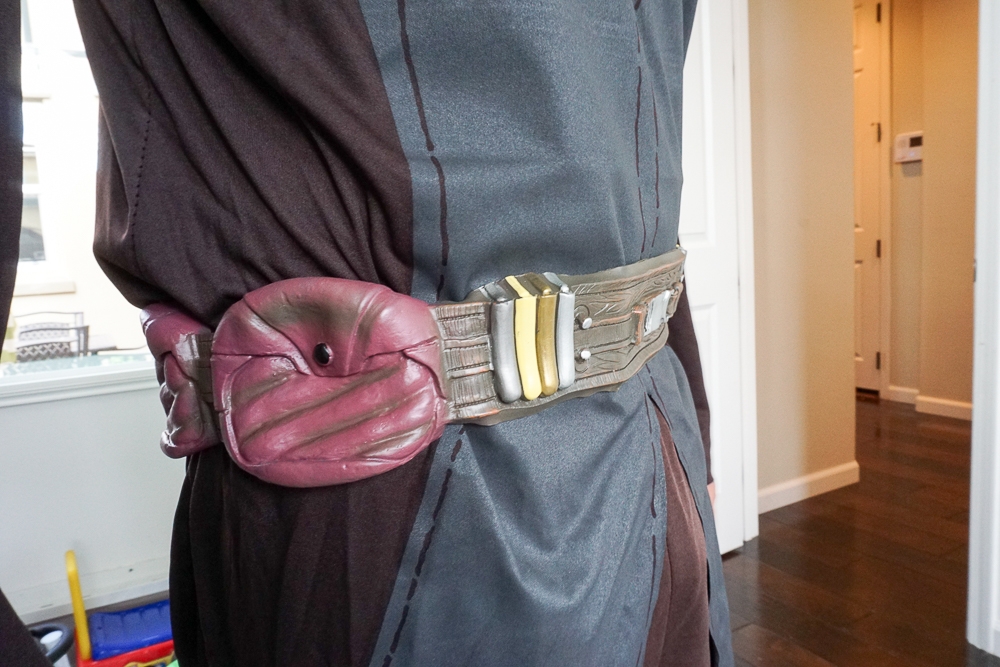 I loved the idea of dressing up as Padme. The accessories (belt and blaster) were perfect finishing touches to the costume. For those of you going to Disneyland/Walt Disney World, they will not allow anything that looks like a gun into the park. So leave it at home. I made the costume more modest by layering a tank top under the crop top. And the leggings were a bit too see-through for me, so I wore white jeans instead. I think it looks perfect for our Star Wars family costumes!
May the force be with you!
With love,
Shahla