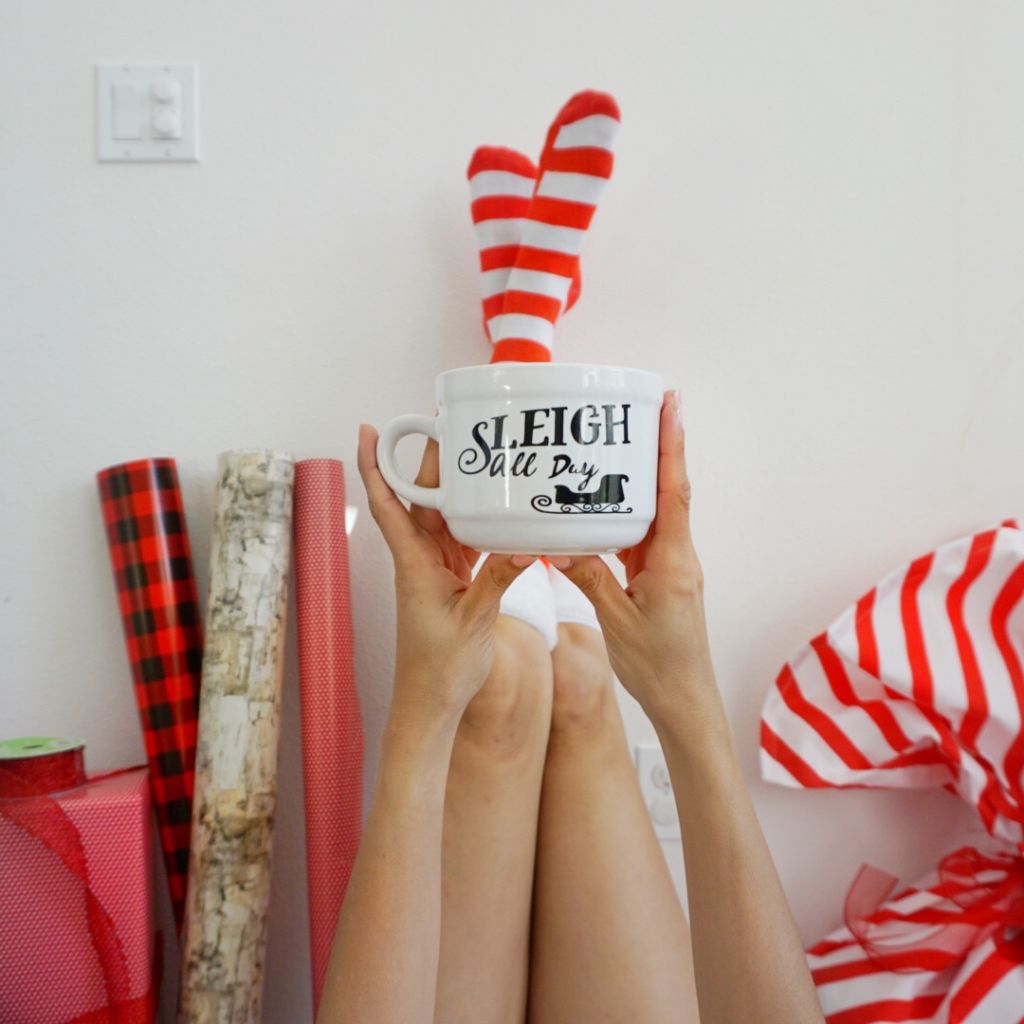 My favorite pun of the holiday season has to be "Sleigh all day!" I literally want to DIY my life and put it on everything…flannels, shirts and dollar store mugs. I found some awesomely big mugs (could also be used for a big cup of soup!) at the Dollar Tree and used my Silhouette machine to cut the design on permanent vinyl (affiliate link here). I downloaded a specific file (Horse Drawn Sleigh Rides by Lori Whitlock) from the Silhouette Design Studio and edited it to fit the mug and saying. If you search for the design, you can see that I used the word "sleigh" and the image of the sleigh. I added the "all day" using the rustic brush script.
If you don't have a cutting machine, try these permanent adhesive letters (affiliate link here) and advise people to hand wash the mug. I would love to see how that turns out, so please do share if you try!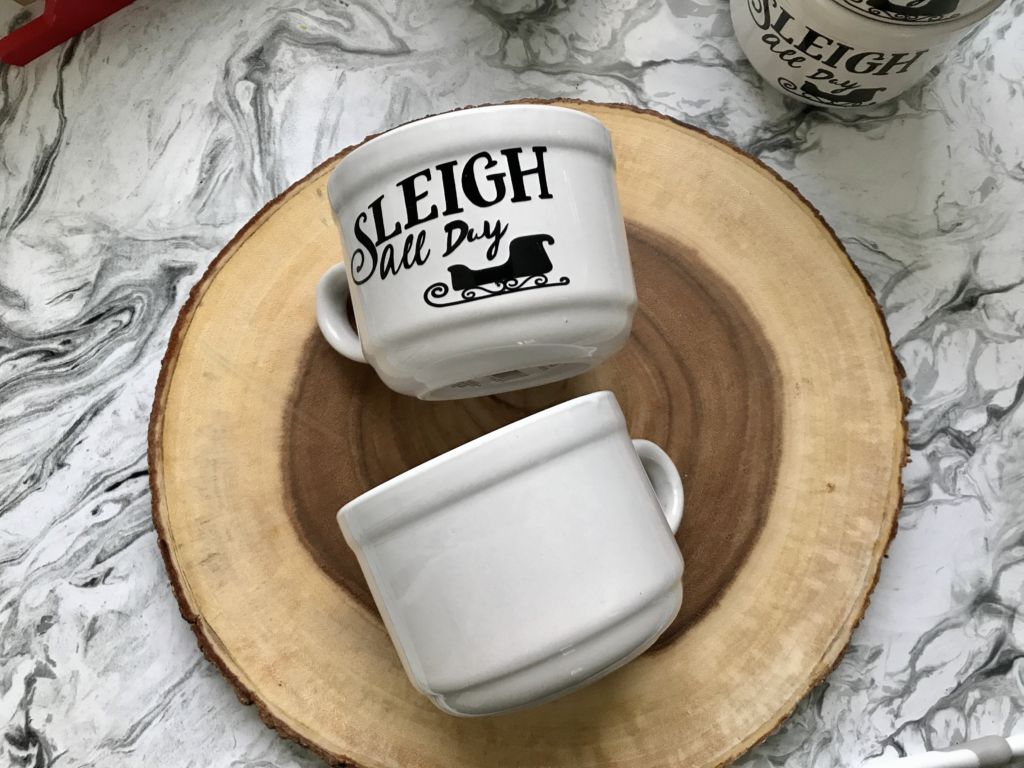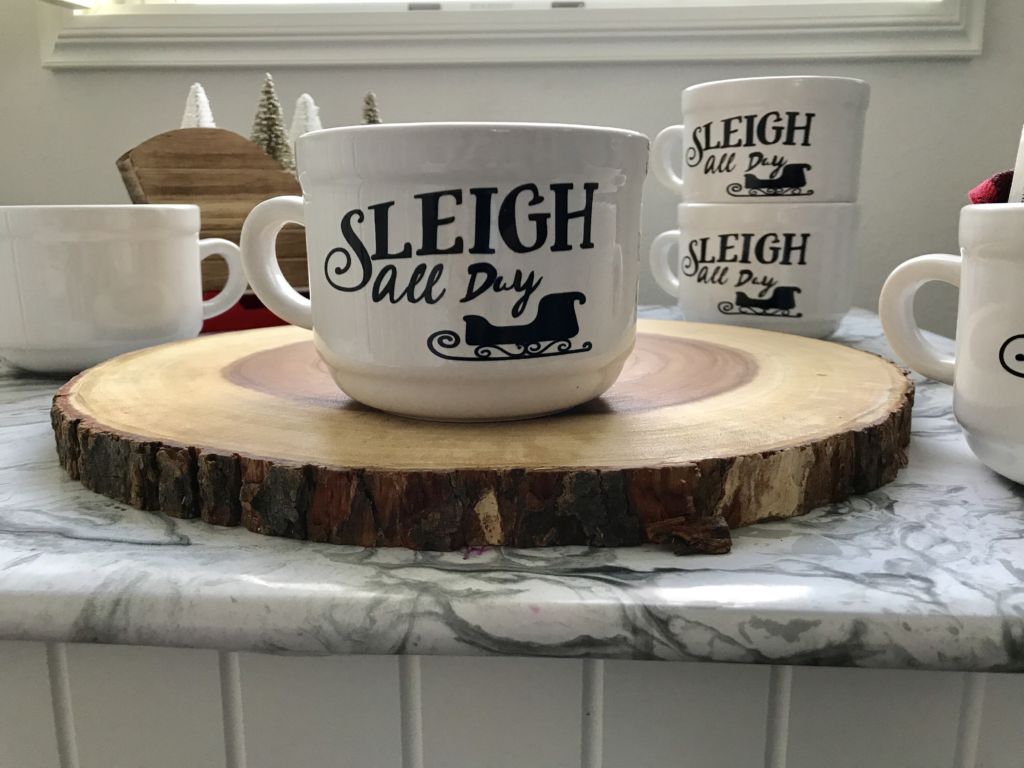 Now that I had my mug ready to go, it was time to package it up with some goodies. I wanted to create a fun way to bring Christmas cheer to friends or as a hostess gift. I found some great dish towels from the dollar section at Target (aka the mothership of all mothers). Christmastime is a busy one and it feels like we moms are slaying all day errrrrrrday!!! So what better way to celebrate our endeavors by having tea to wind down or an adult beverage. I added chocolate, tea, decaf coffee and mini-Bailey's bottle to help wind down at night.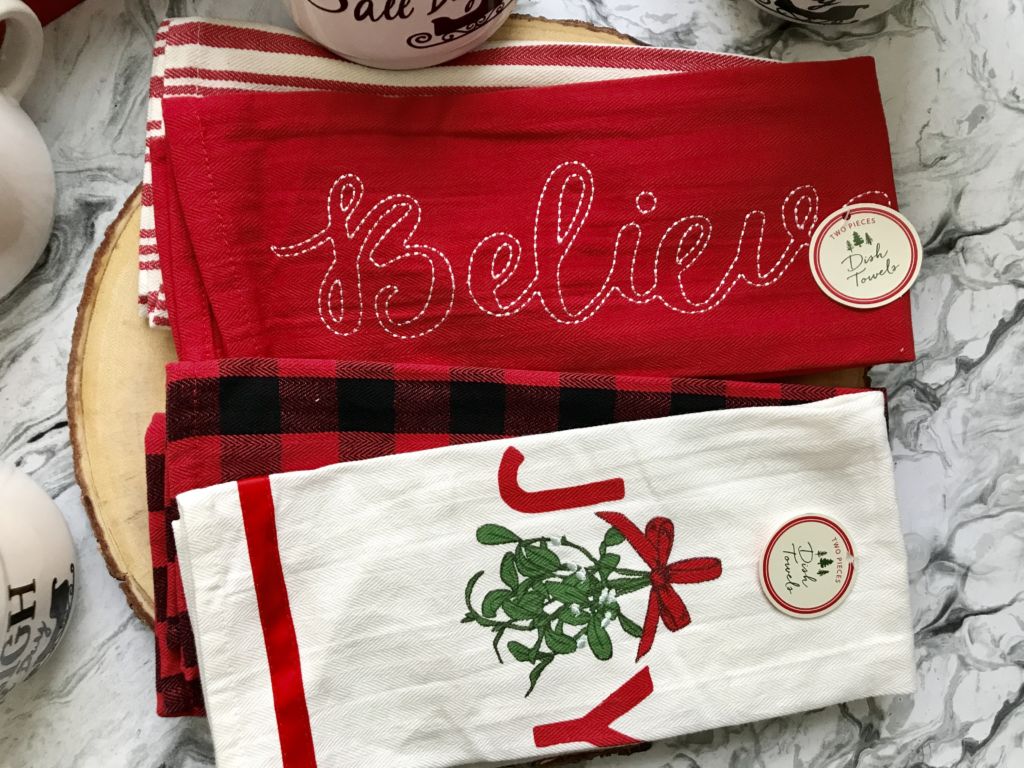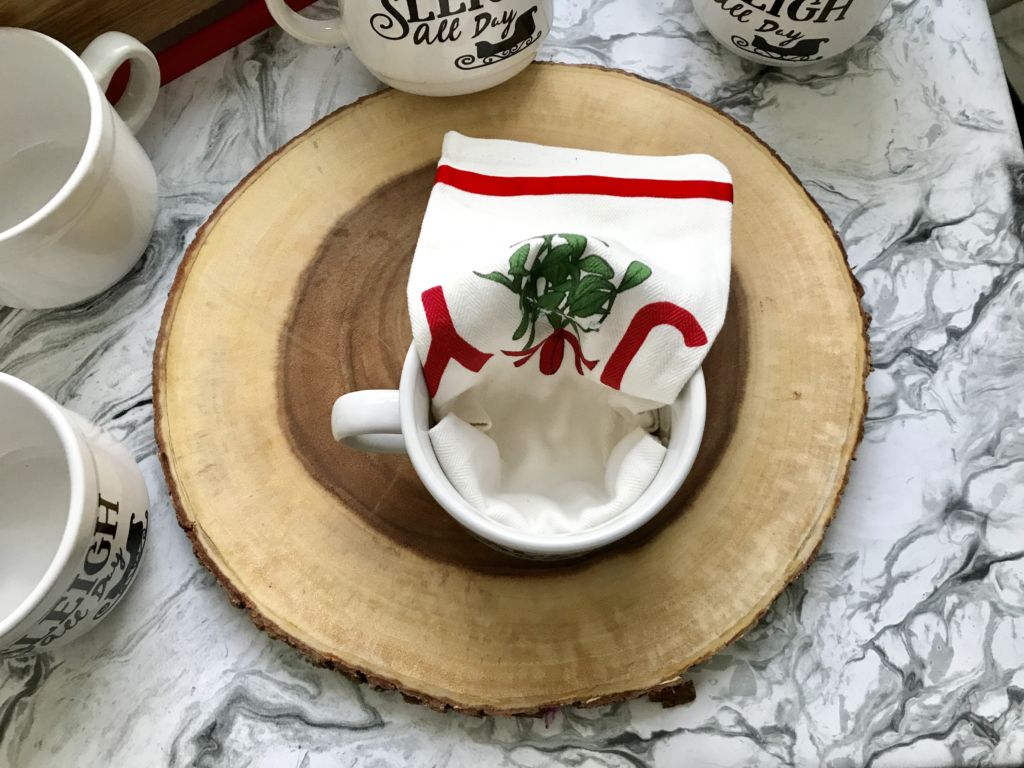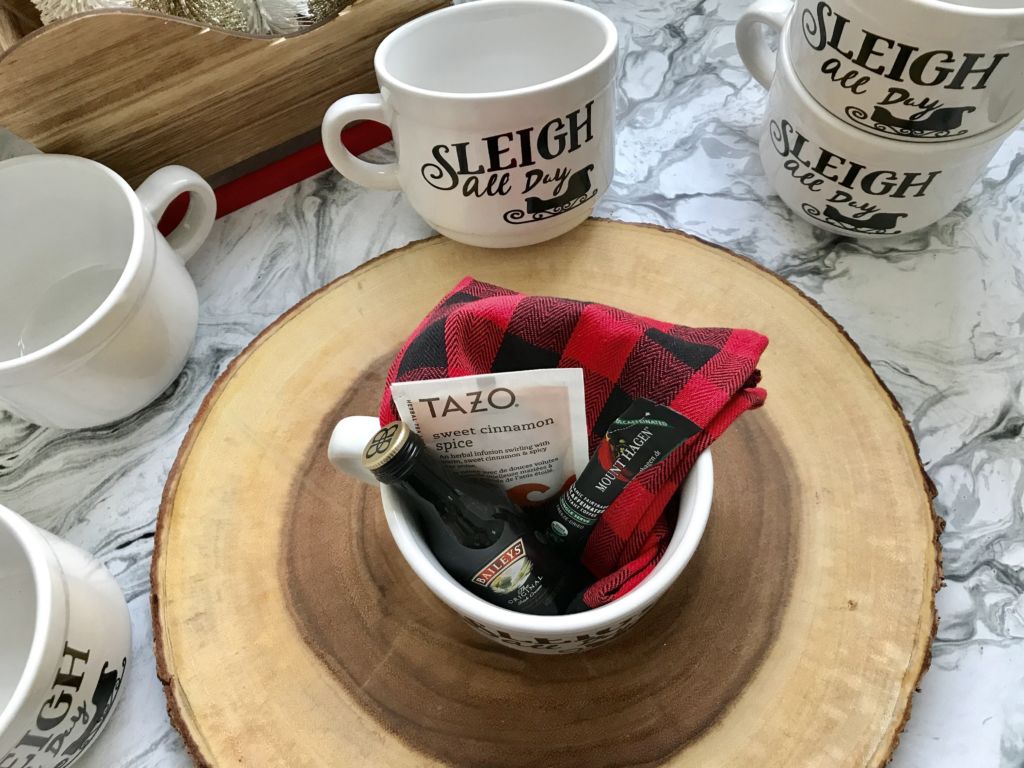 No gift this year is complete without a bottle brush tree…I am obsessed with these!! The gingham bows add a fun rustic touch. I bought them from Michael's craft store last year, not sure if they have them this year.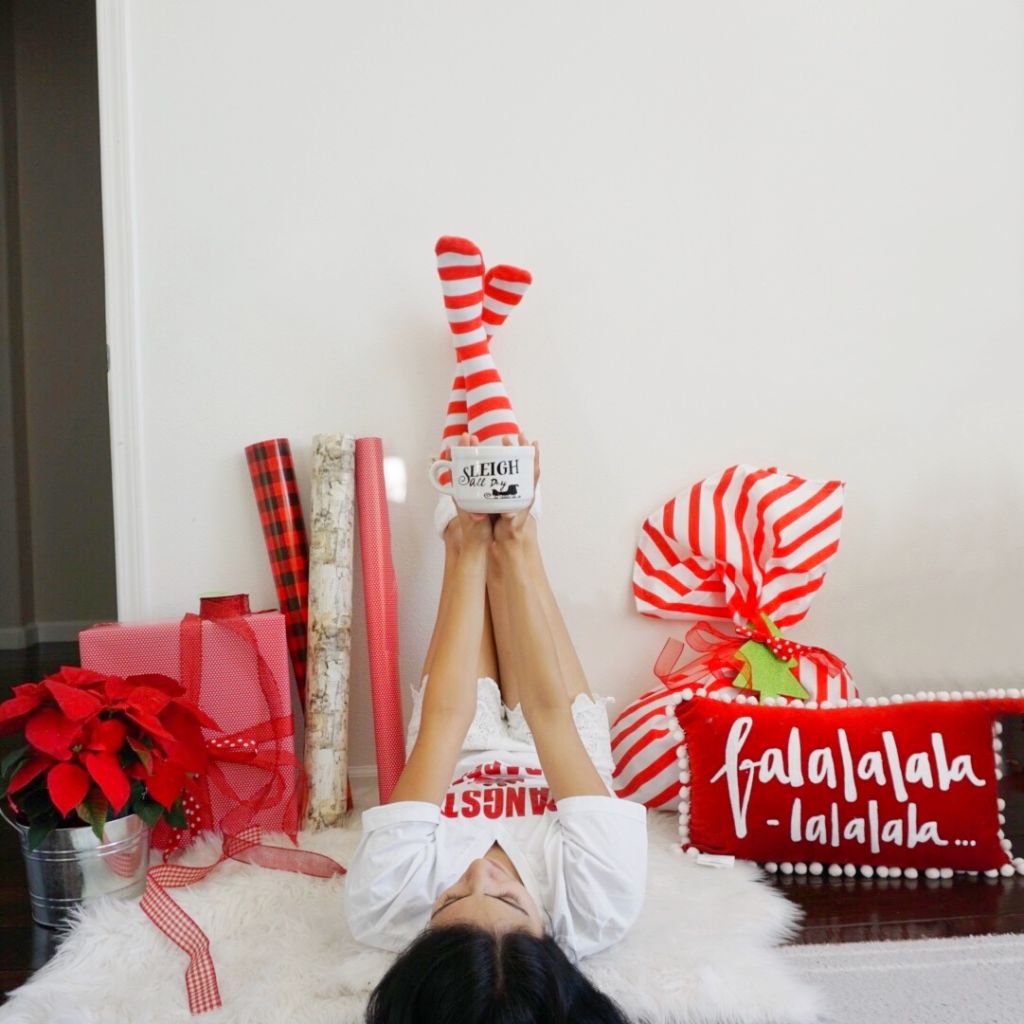 Do you have a favorite holiday pun?
With love,
Shahla