There is not a valentine big enough for my daughter to give to her teachers. They are all so patient and nurturing and she just adores them. They have talked about how much they love and appreciate flowers in the past, so we decided to make simple and easy floral Valentines for them all.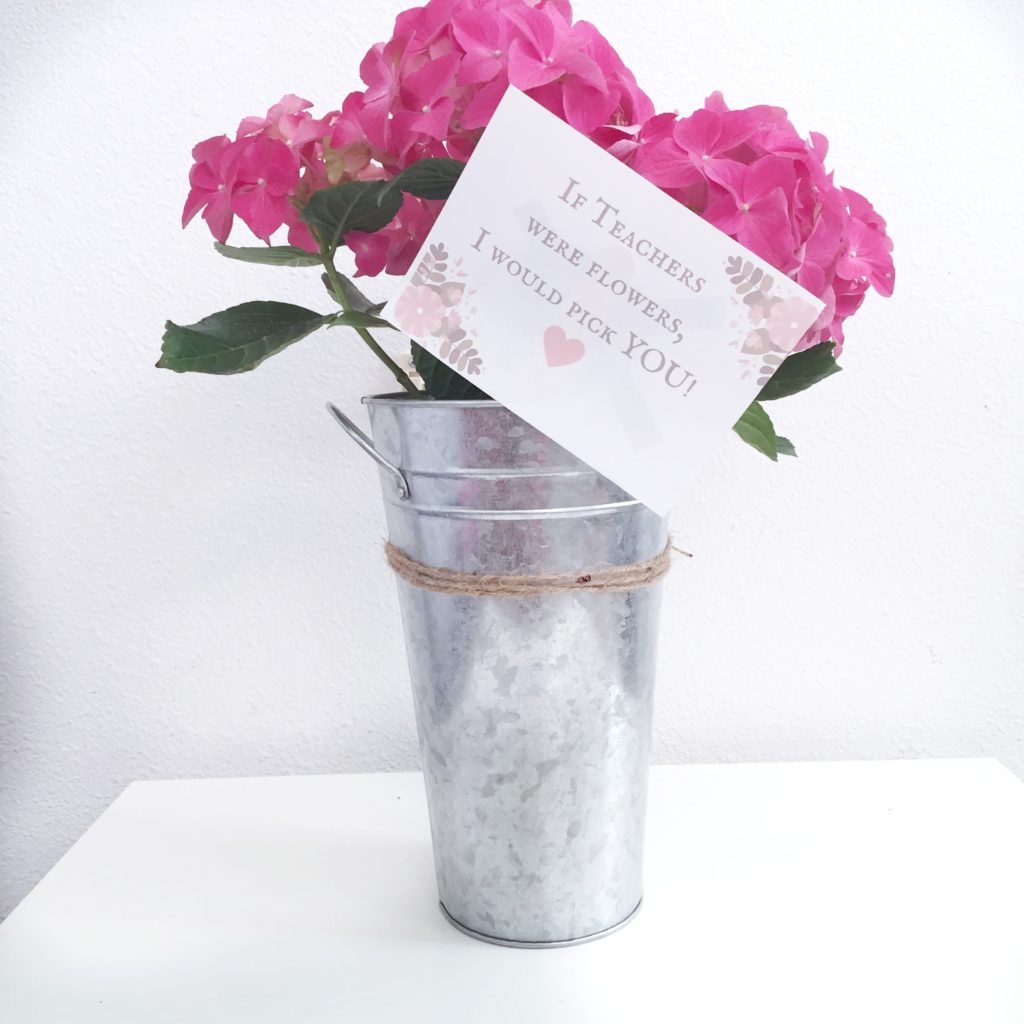 I partnered with Oriental Trading who sent me these perfectly rustic galvanized tall pots. They are perfect for silk flowers or you can use fresh flowers by placing a plastic container in the pot to hold the water. We used these pretty potted hydrangea plants for our valentines. We placed the plant and pot inside the rustic container to make sure the water stayed put. The great thing about these pots is that they can be used in so many great ways: rustic decor, an herb garden, so many possibilities after Valentine's Day!
We tied a jute rope around the pot just to add some more rustic flair and printed out "If Teachers Were Flowers, I Would Pick You!" on card stock. I trimmed the valentine and taped it to a popsicle stick with silver washi tape. My daughter will write her name under the heart when we are ready to take these valentines to preschool.
You can print your own copy of this valentine here: If Teachers were flowers, I would pick YOU! (1)
With love,
Shahla