When my daughter was 6 months old, we took her on her first Disney trip. By the time she was 18 months old, we purchased annual passes and PhotoPass for pictures. Fast forward four years and we are still renewing those passes and making a few trips a year. Luckily for us, it is only a short plane ride from the San Francisco Bay Area to Anaheim.
Some people may suggest waiting until your children are older to Disneyland. While it is very true that my daughter does not remember her first few trips, it doesn't mean that we as her parents have forgotten those magical memories. So my suggestion (even though you didn't ask) is to do whatever you want! Take your kids early on or wait until they are much older (and more patient!).  I vividly remember my daughter's first time on It's a Small World, or the look of awe on her face during a parade when she was 18 months old. And for anything that my husband and I forgot…we have pictures! Thousands of pictures!! No matter what point in life you decide to take your family on a Disney trip, you will have SO MANY documented moments. Whenever that magical trip is planned, I have some picture perfect opportunities for you!
Balloons
Who wouldn't want to channel the movie Up and hold all of those Mickey shaped balloons that are sold on Main Street?! If the balloon handlers are not too busy, they may let you take a picture either holding the balloons or in front of them. It makes for a fun moment for kids (and adults) and a great memory! My favorite spot is on Main Street, but if you are looking for less of a crown, try right outside the ticketing area of the parks or in Disney California Adventure Park.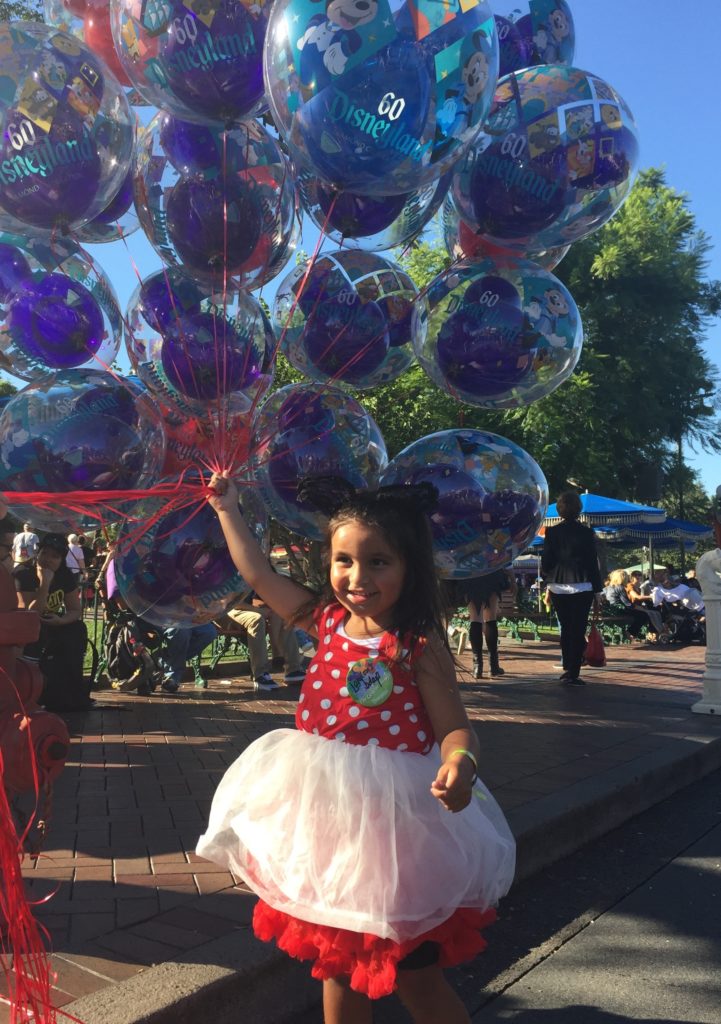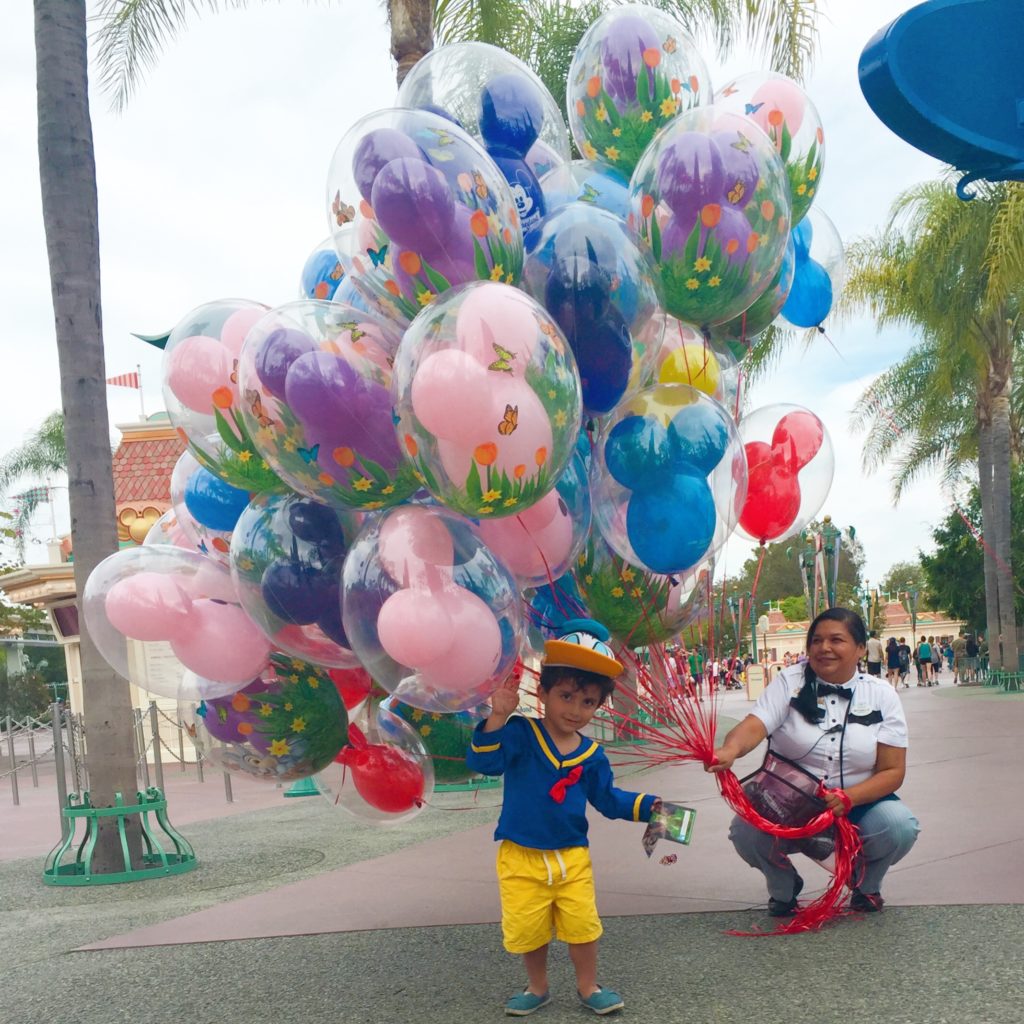 It's a Small World
I can't mention that ride without humming the tune in my head. Other than a catchy song, It's a Small World offers some great picture moments.
The blue wall across from the entrance of a ride makes for a fun backdrop.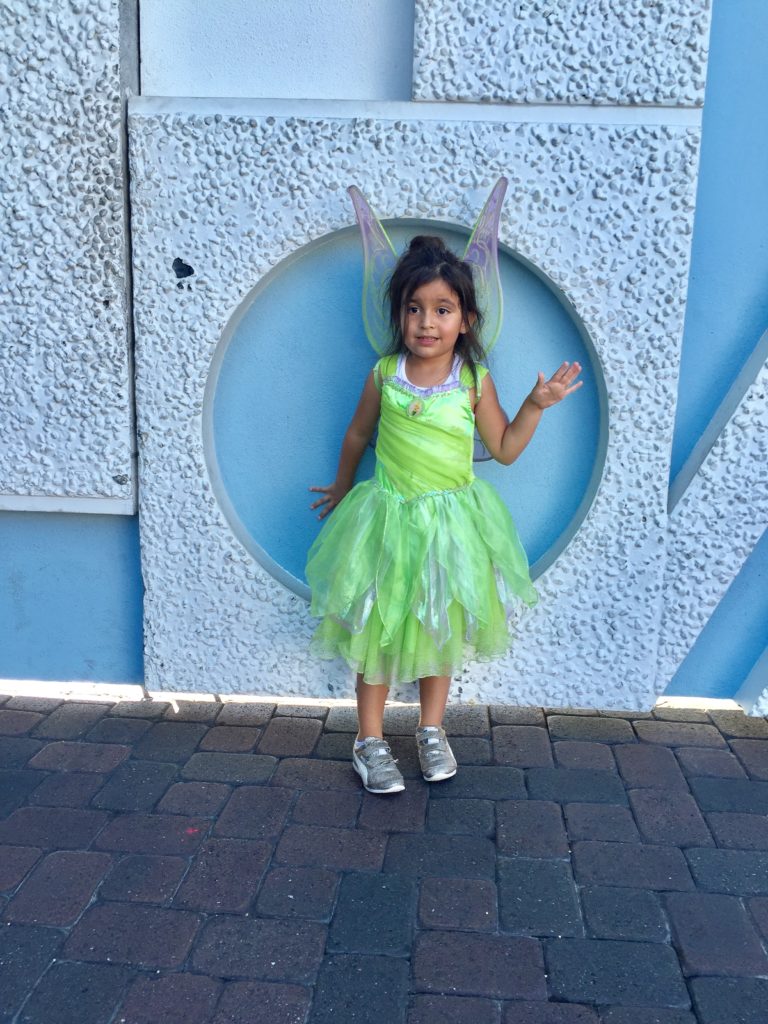 And taking a picture at the side of the ride (near the shop) helps you minimize the number of people in the background and maximize the ability to capture the entire exterior of the ride.
Mickey's Fun Wheel
This is my favorite backdrop of Disney California Adventure! The bright colors, the big Mickey face…what's not to love?! You can play around with this one and get all different angles. It is a must for documenting your Disney trip.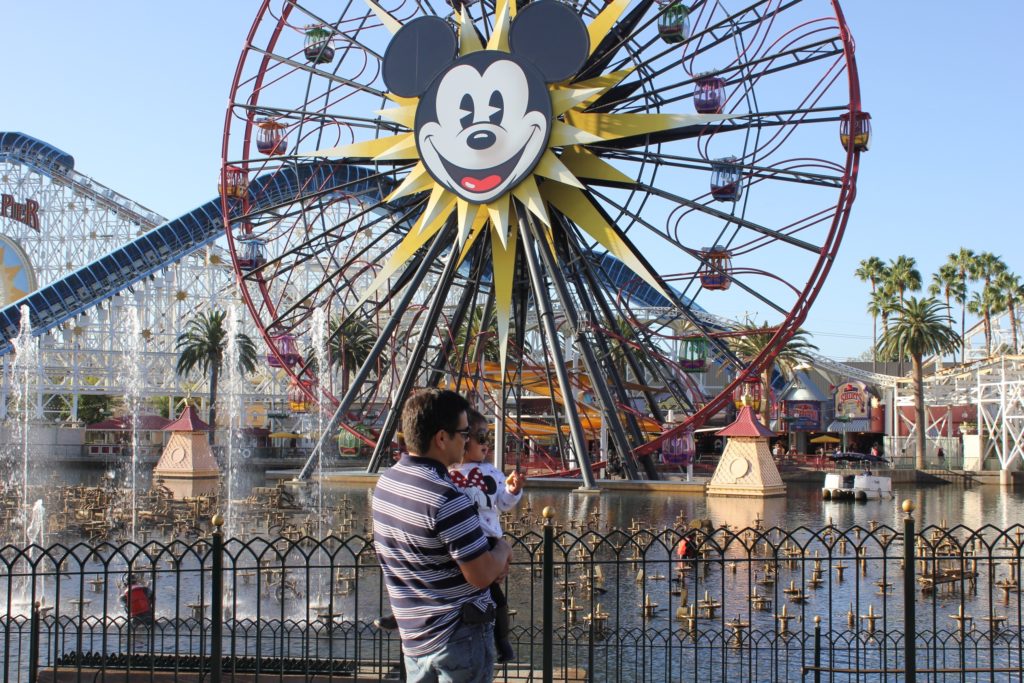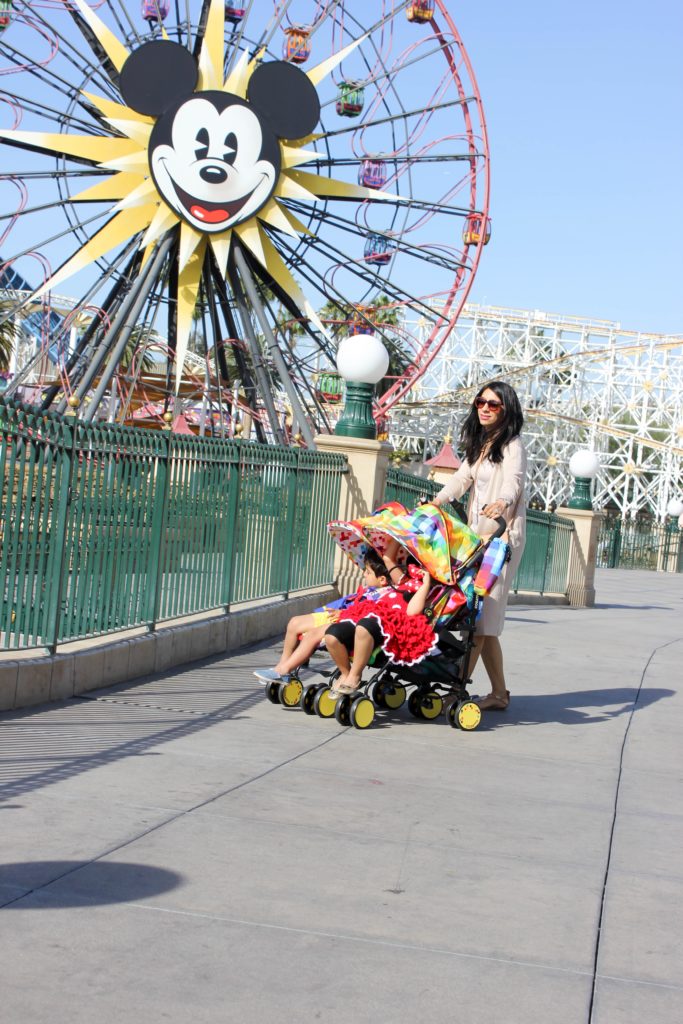 Characters
Some of my favorite Disney pictures are those of my children with their favorite characters. You can see the excitement in their eyes. Certain characters can be tricky to find. Some are only out for a small amount of time in the day, others are only out if it is around Halloween (the Disney villains) or if their is a new release (Gaston and the Beast have been roaming around the park since the release of Beauty and the Beast). Almost all the characters have certain times that they will be out greeting park guests. If you are looking for a particular meet-and-greet, ask the cast members who are accompanying other characters (they usually have a schedule in their pockets). And they can be spotted wearing a "Ask me about characters" button! Haha, kind of obvious, right?!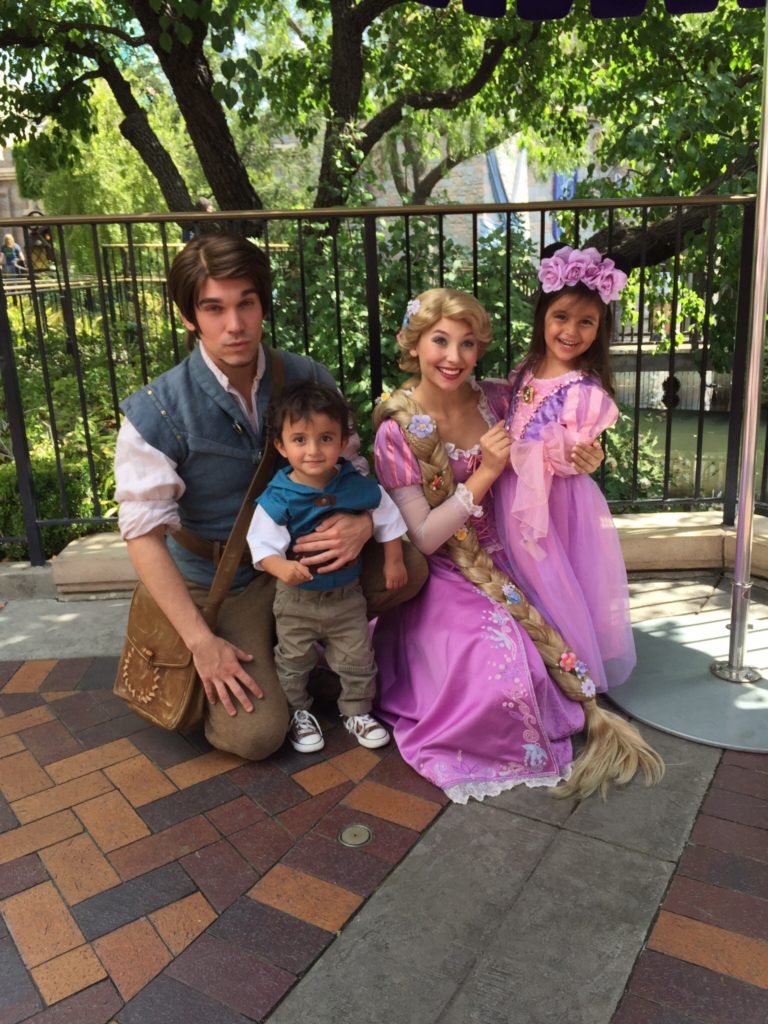 Star Wars
Currently you can find Chewbacca and Darth Vader at Launch Bay (when The Force Awakens came out, Kylo Ren replaced Darth Vader for awhile). You can also catch Boba Fett hanging around at certain points of the day.
The Storm Troopers walk around Tomorrow Land looking for people to "apprehend". While it makes for a great photo opp, they will not stop and take pictures when asked. They randomly choose people to take with them and then stop for pictures with those people they chose.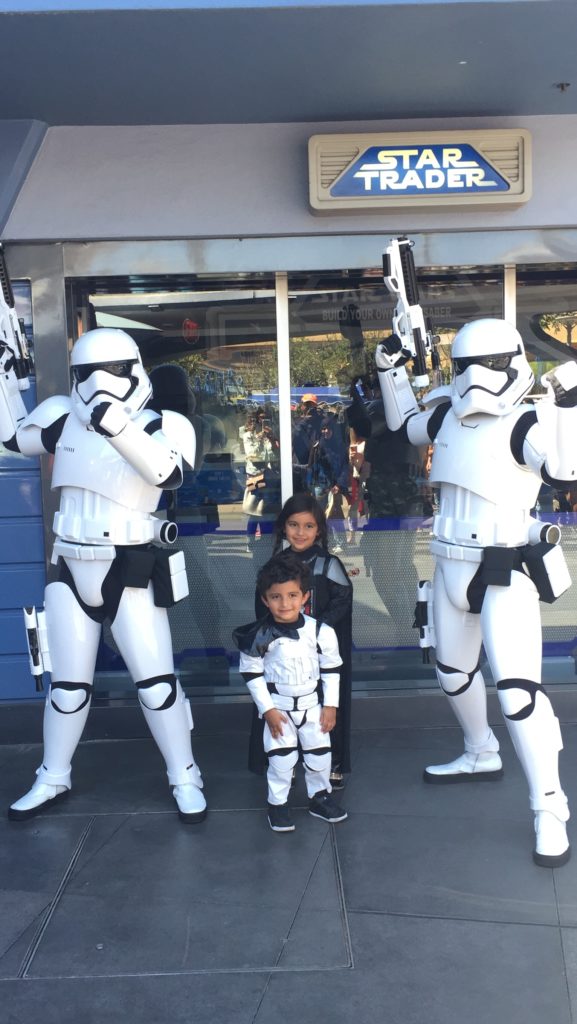 If you are a Star Wars fan, try to take a picture outside the exit of the Launch Bay. The "May the Force be With You" is a great backdrop for a picture.
Food
While vacationing Disney-style; one must consume Mickey-shaped EVERYTHING! And some other fun treats too! I am usually not the person taking pictures of my food. Unless I am at Disneyland…then I take pictures of it all!
And They Lived Happily Ever After…
This fun wall is in Disney California adventure (Hollywood Land– the exit of Animation Academy/Elsa + Anna meet-and-greet). Depending on the season, they may have a different painting on the wall. But it always seems to make its way back to the "Happily Ever After" theme. This is a must-take for newlyweds and families!
Castle
Last, but definitely not least…Sleeping Beauty's Castle. A side shot can help minimize crowds and make for a great shot (same can be said for Mickey's face of flowers at the entrance)!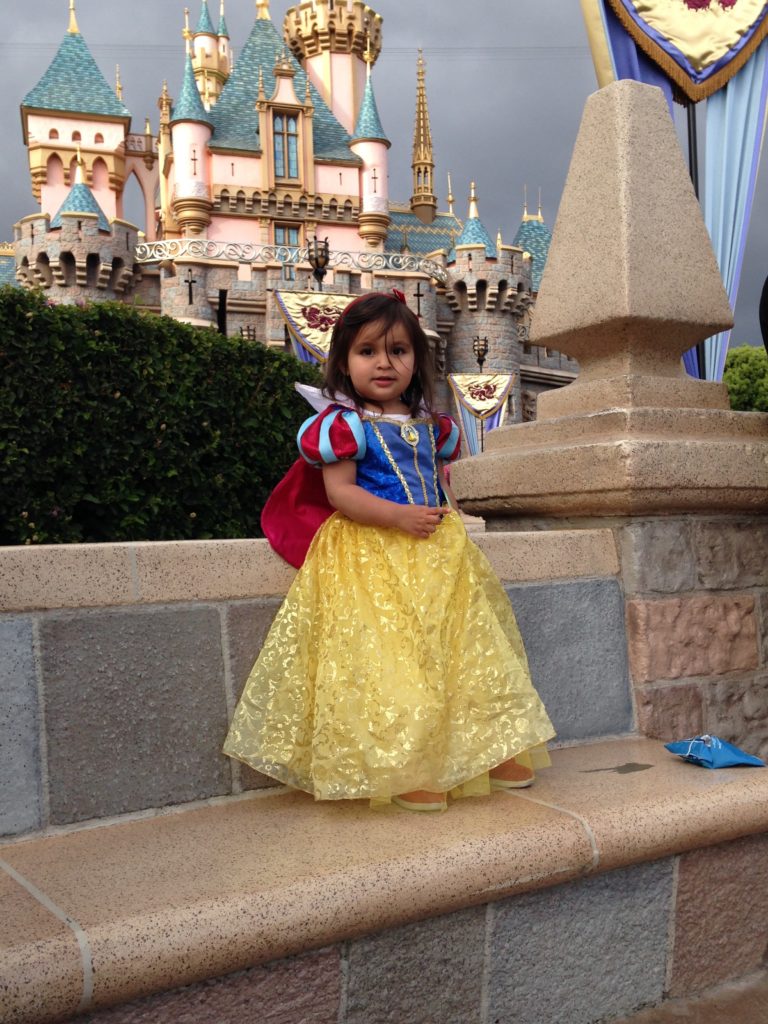 If you want a picture of everyone in your family, ask someone from Disney PhotoPass to help you out. On our last trip we wanted to capture a funny moment of my husband and I sharing a kiss and the kids covering their eyes. The kind woman with the PhotoPass crew knew exactly how to make that fun capture come to life. It is my favorite picture yet!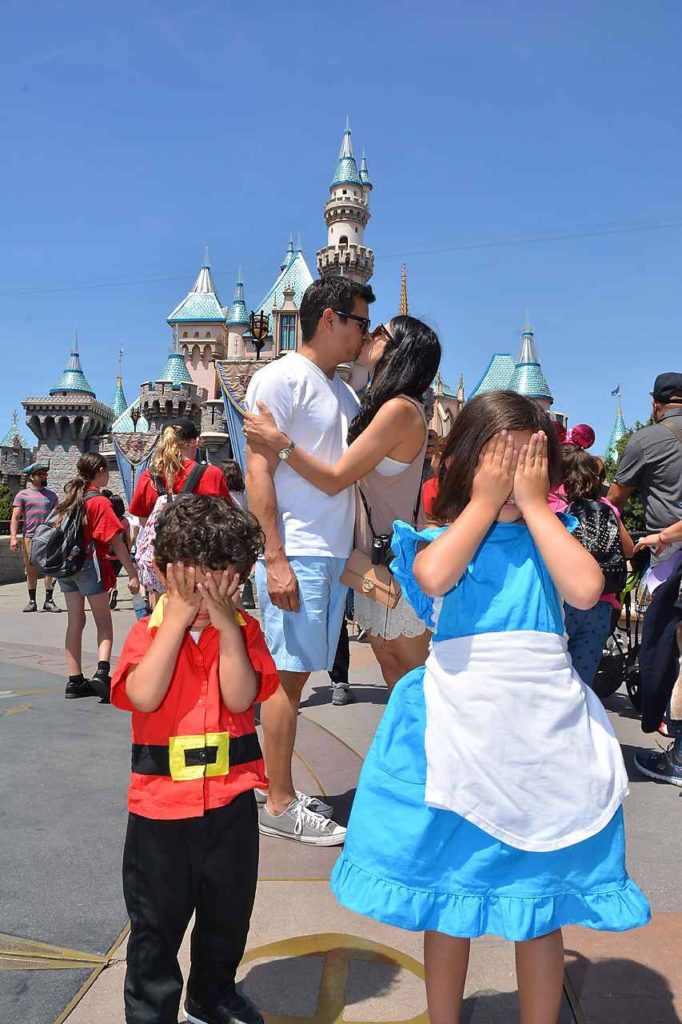 There are so many other fun must-take pictures at Disneyland (don't forget the pink teacup by the teacups ride, the Mickey face made out of flowers at the entrance, the statue of Walt and Mickey, the wishing well, Dumbo and many more!).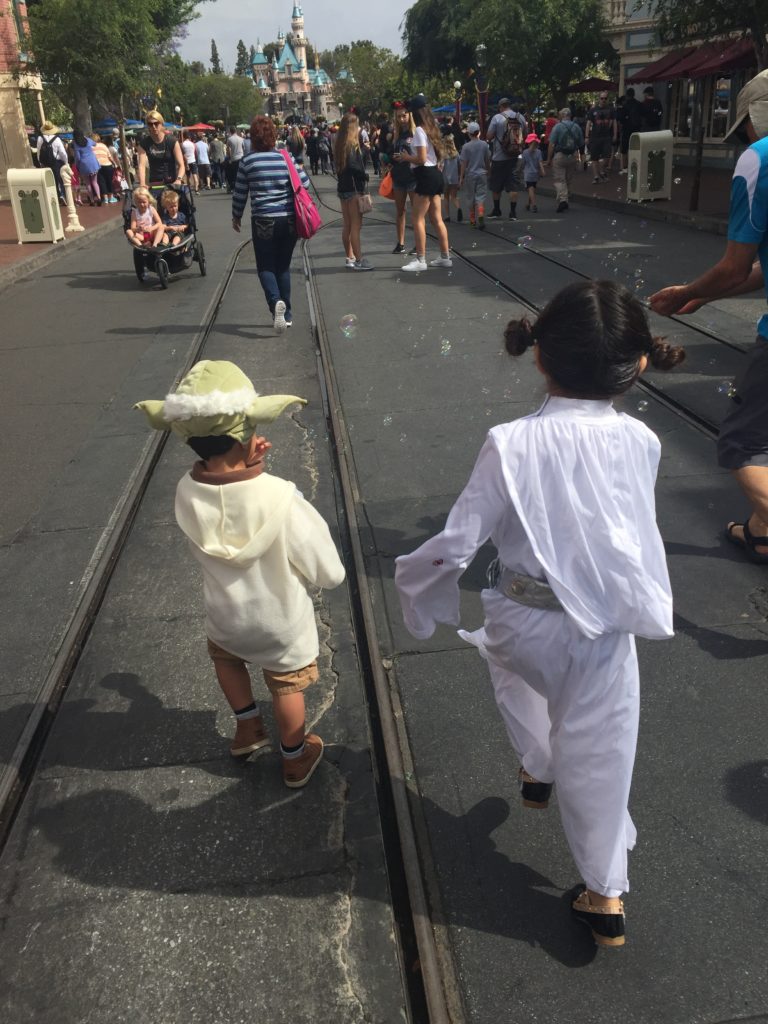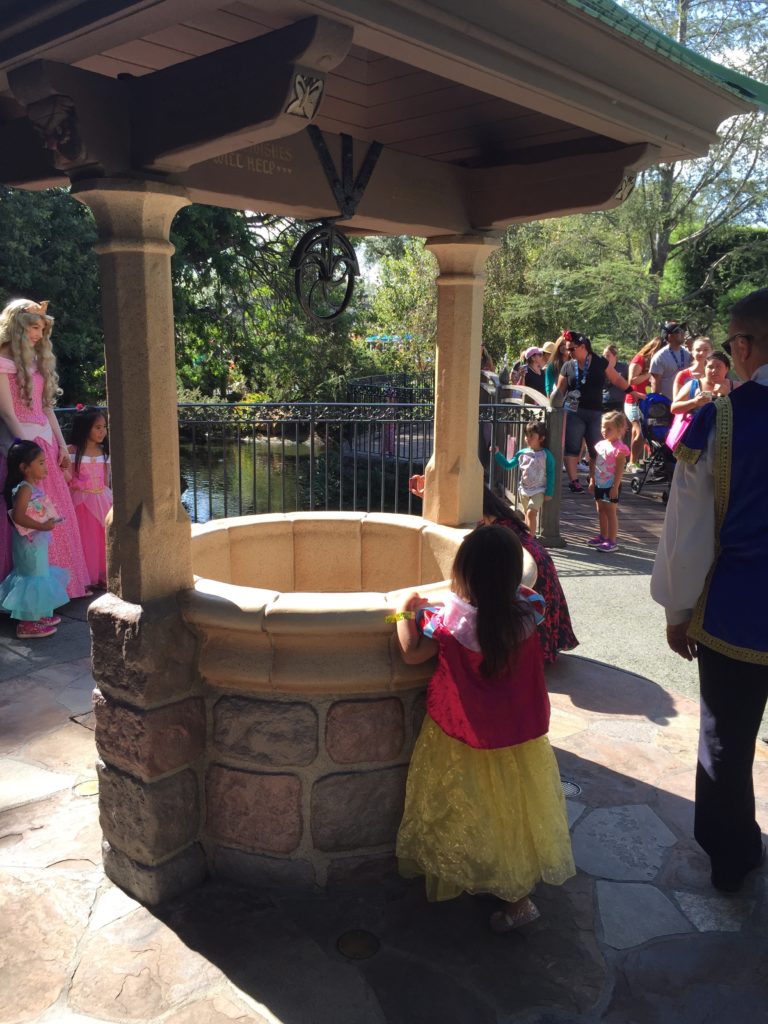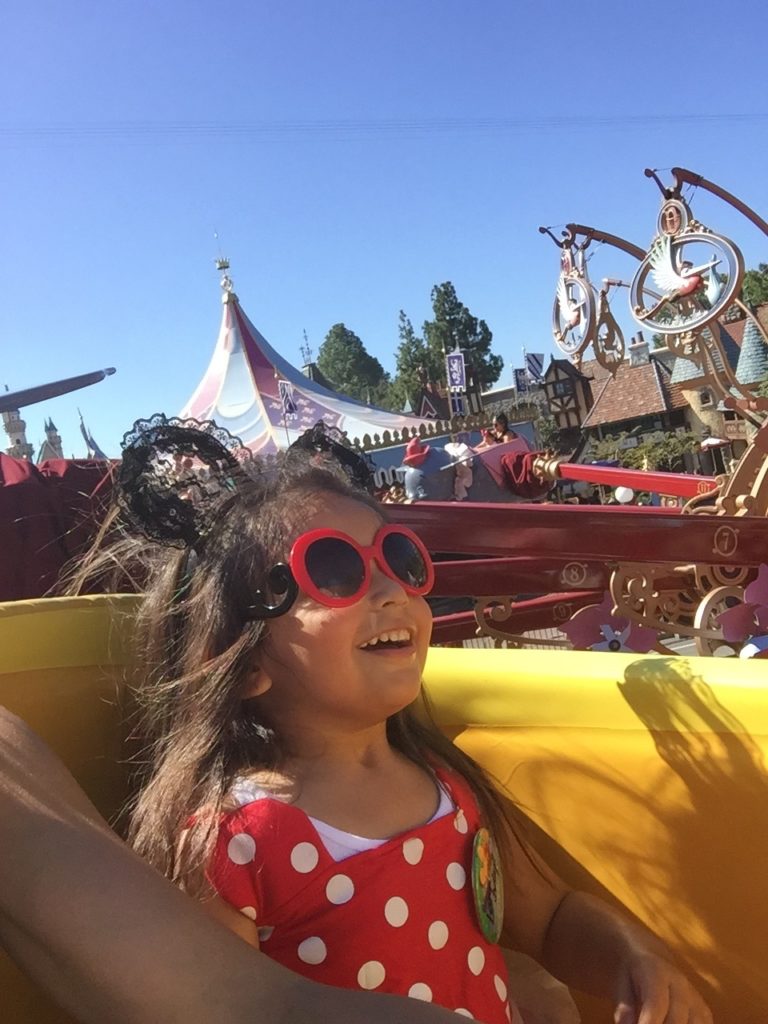 What are your favorite pictures to take at Disneyland?
With love,
Shahla