Have you ever had a day where you just wanted to scream?? I have a son who turned two a couple weeks ago and literally started his terrible twos on his birthday and a four year old. I thought four would be a piece of cake, but my dear friend calls it the "ef&ing" fours. She didn't really go through terrible twos, so maybe I was just due for this…but at the same time as my terrible two'ing (yes, that's totally a word) son?! Come on!!! So yes, I have had many days where I wanted to scream!
Sam Fox the main character on Louis CK and Pamela Adlon's Better Things on FX has many moments deserving of a good scream. It is a new series about an overtired, overwhelmed mom trying to balance it all! Does that sound familiar? Because it does to me.
There is a part in the show where her youngest daughter asks her to lay down with her until she falls asleep. At first, Sam says she can't because of all the things she needs to do. With some pleading from her little, she gives in and settles down for a cuddle. A few minutes later, Sam is out cold. This scenario happens to me at least three times a week! When my daughter looks at me with her doe eyes and asks me to stay with her until she falls asleep…all of my to-do's on my list melt away. And then because I am so exhausted, I fall asleep with her!  Those are the times that make me realize that the "screaming" moments pale in comparison to the loving ones.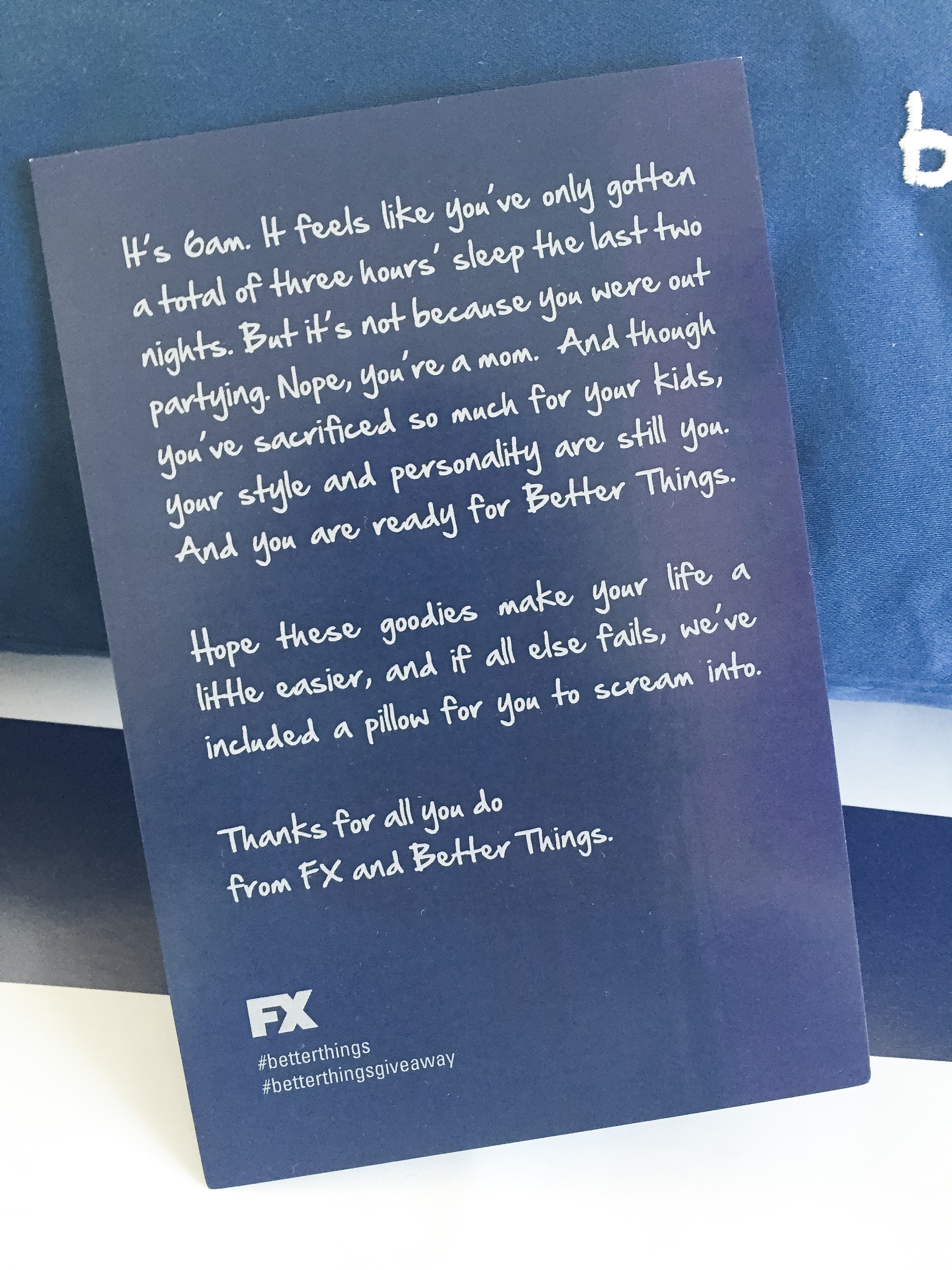 Check out Better Things on FX and see for yourself! Also, I have a Better Things bag to give away to one lucky winner! Directions on how to enter are at the end of the post. Here are some of the goodies that are included.

I am going on year 5 of sleep deprivation so there is very sleep happening on my pillow! I should make it more useful and scream into it like Sam Fox from the new FX series Better Things.
You know how I conceal my dark circles under my eyes? Sunglasses! Included in this giveaway are Ray Ban sunglasses! Also a Baggu clutch filled with emergency items such as a sewing kit, mints, and essential oil to help calm your nerves, and many more). Have you ever lost your wallet? I have, multiple times! You can use Chipolo in the Better Things giveaway box to chip your wallet (or whatever you lose!) to help you find it! This is the best mom rescue kit!
To enter, answer the following question in the comments below. What has made you want to scream lately? The winner will be notified via email!!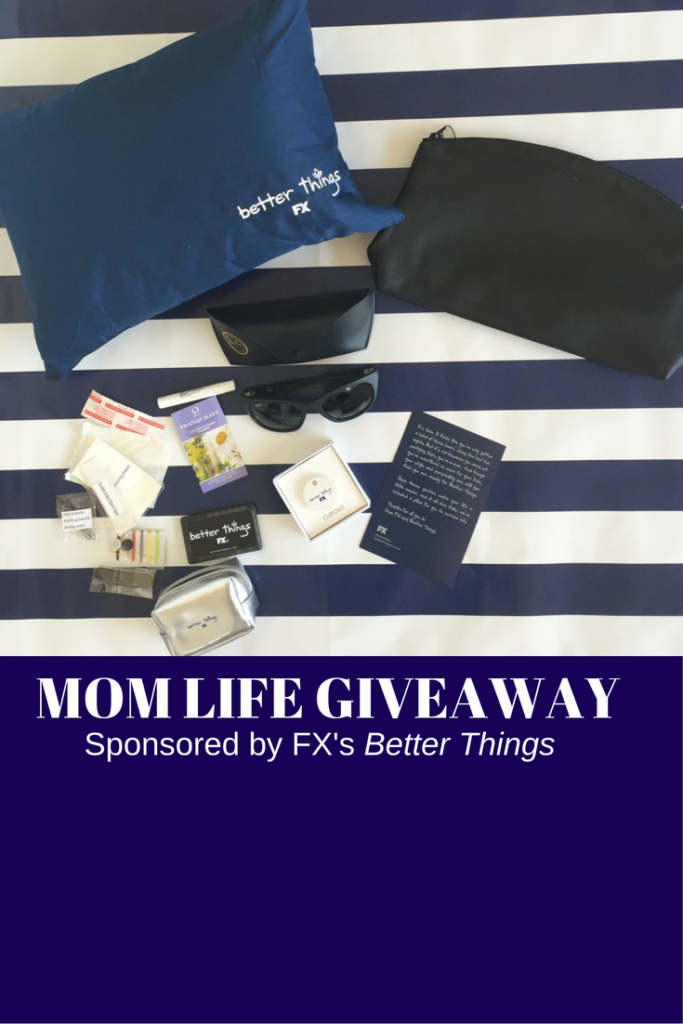 With love,
Shahla