My kids pretty much only eat any geographical variation of cheese and bread: pizza, cheese quesadillas and grilled cheese. To be totally honest, I have three picky eaters…the kids and Rob. Although, I haven't figured out how to get Rob to expand his horizons, I've caught on to a few tricks with the kids.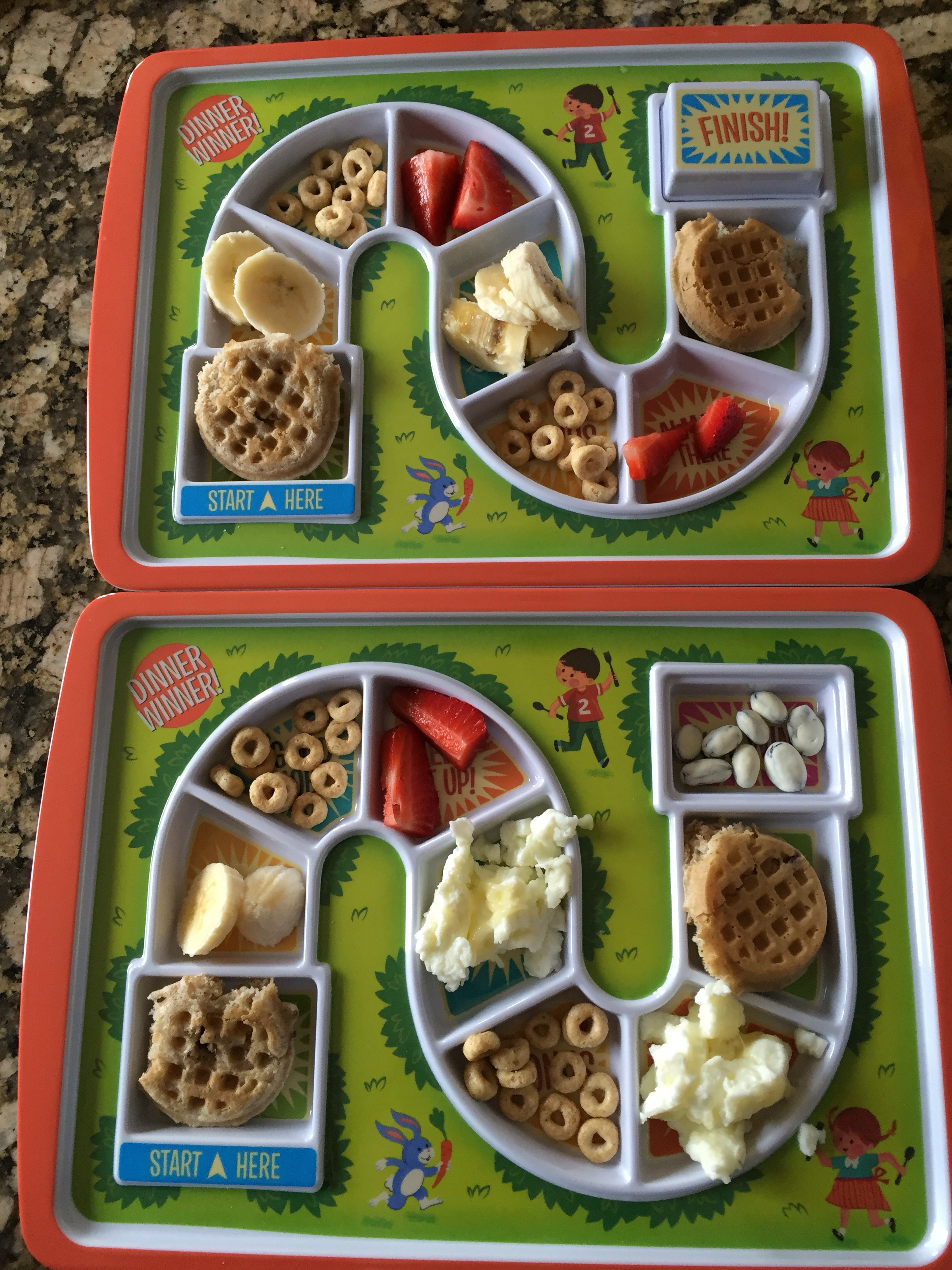 This plate is the coolest thing ever. My sister sent me a link to it awhile back (thanks sis, this kind of makes up for giving the kids bullhorns awhile back) and it was back ordered for months. Since using it, I have not had to ask Layla to come back to the table to finish her meal. It taps into kids' competitive spirits. The only thing I have to remind her is that it isn't a race to finish so she doesn't shovel the food in her mouth.  Everyone who finishes gets a "treat" (usually yogurt raisins, graham cracker or mini cookie). Landon doesn't quite get it so he just lifts up the finish spot and goes for that first! I still find he's eating better though! It's supposed to be for dinner, but we use them at every meal. If they haven't already sold out, you can get them by clicking here.

Those placemats (in the picture above) are awesome!! When we remember, we take them with us to restaurants. They are silicone and are great because they come with nontoxic markers that wash off. I don't know why (maybe because they are almost illegal in our house since I hide the markers 99% of the time) but markers keep these kids busy for at least until the food comes. That's quite a feat for us. You can find them here.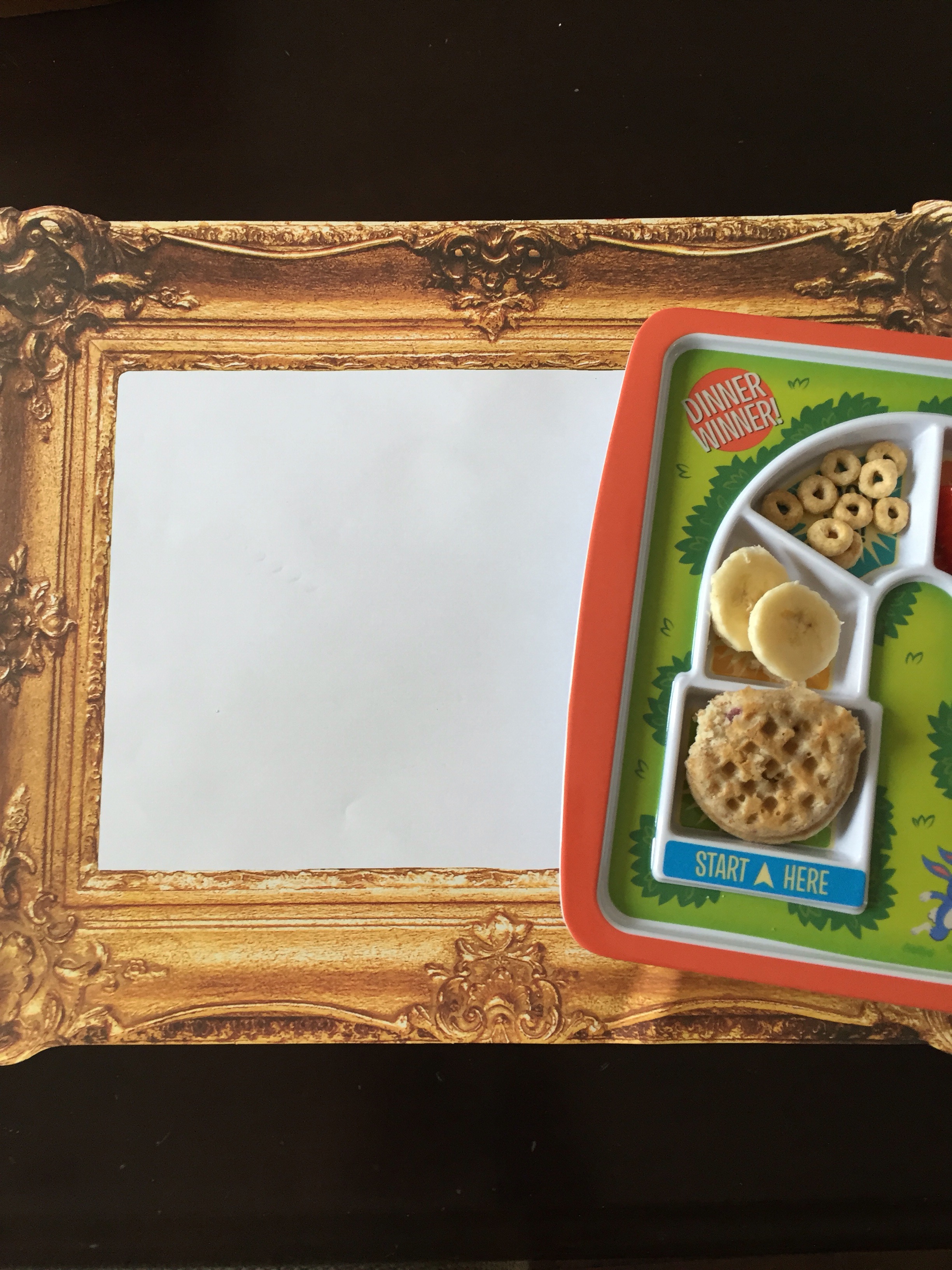 I love these fun "framed" paper placemats too. They are great for keeping in your car. Although most restaurants give coloring pages, there is something about a blank canvas that my kids really dig. Plus they are really cute hung up in my house. You can find them here.
Also great; chopsticks. Landon + chopsticks + Cheerios = me being able to make dinner. Just don't leave them alone with them. These silly kids will try to find a way to poke their eyes out. You can find trainers here.
Speaking of Landon, he has gone on a high-chair-strike and wants to sit on a booster like his big sister. Can I tell you how much I cried like an idiot about this. He's my last baby so graduating from the high chair was a little too quick for me. This booster from Safety 1st is my favorite. It's inexpensive, easy to clean (dishwasher safe!), you can snap them in safely and small enough to take with you. You can find here.

What are your mealtime magic tricks to get your kids to eat?
With love,
Shahla
This post contains affiliate links.