Happy New Year! Hope you are all off to an awesome 2016! If your resolution is to have lots of adventures that take you away from your home for a few days, then you might want to update your beauty bag with a few of my must-haves.
I keep my travel bag packed year-round. Mostly because I hate packing and really because I am sooo forgetful. I can't tell you how many times I would arrive at my destination and have to make a mad dash for some essentials that I forgot to pack.
My beauty bag has lots of multitaskers because I want to have what I truly need, otherwise I spend more time looking and digging for things. And mostly because I'd rather use the 50 pounds of my luggage for shoes.
Here are some of my favorite travel beauty multitaskers: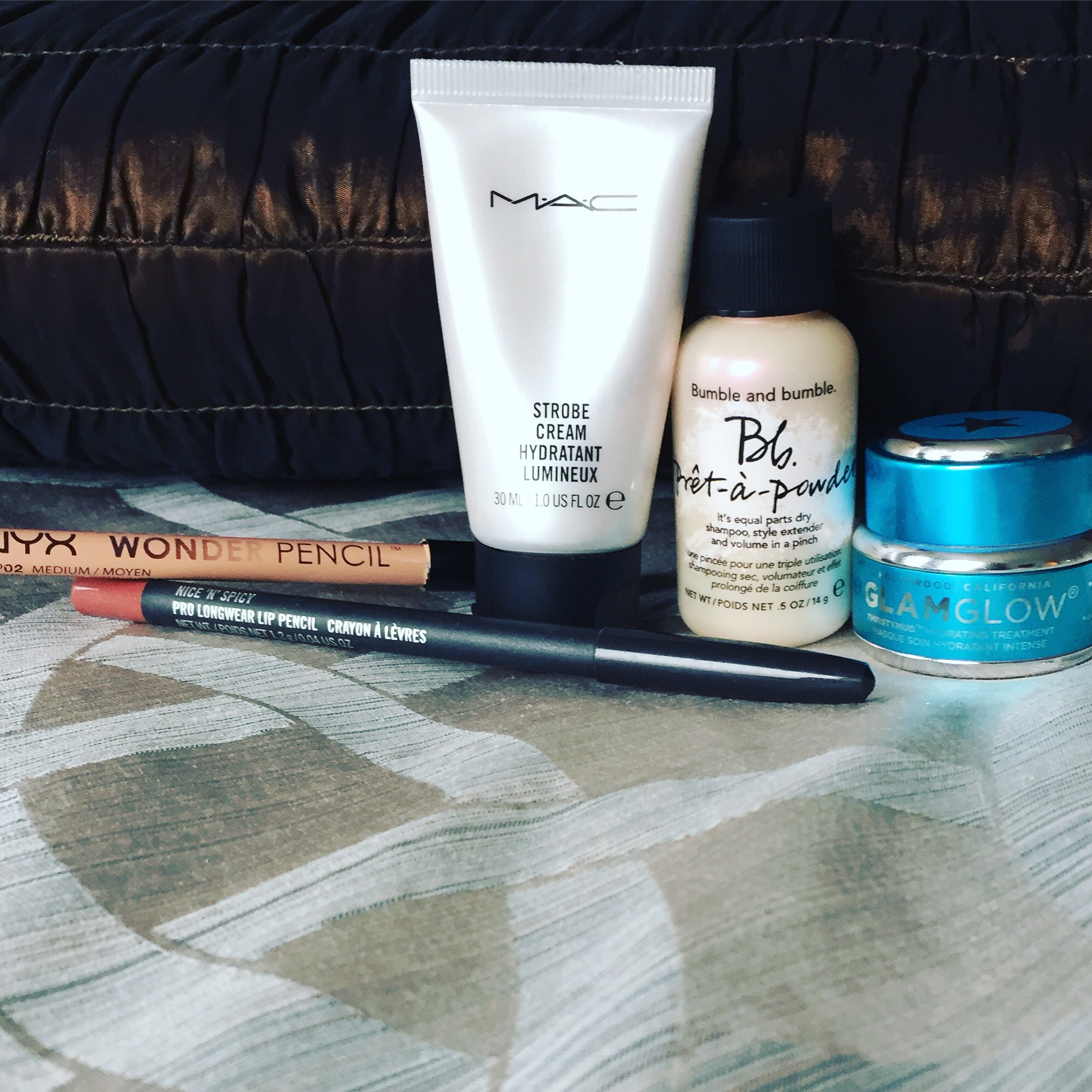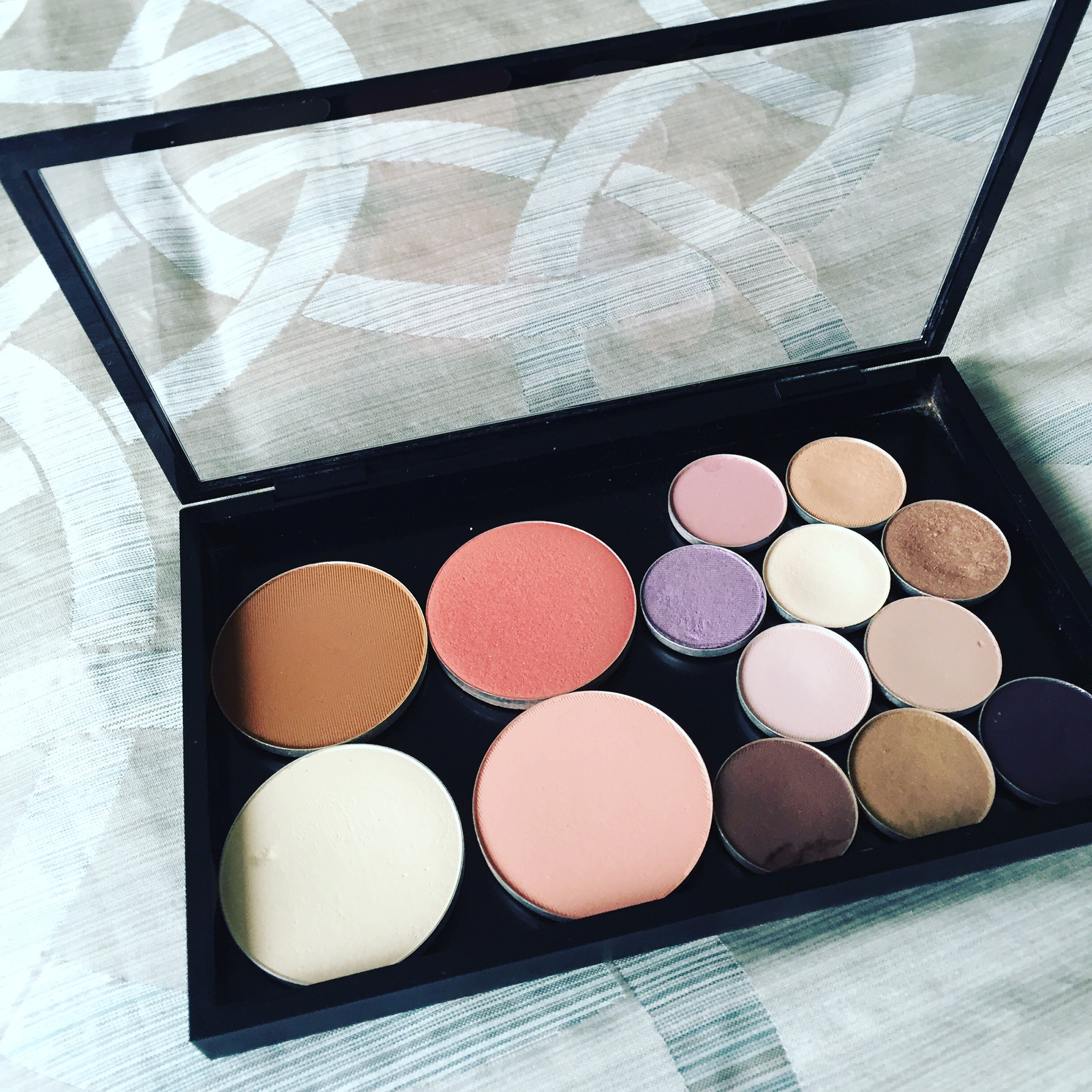 NYX Wonder Pencil: this pencil is a must in any makeup bag whether daily or travel. It works to hide a blemish, highlight under your brows, or use around your lips to keep gloss in place. And…It's under $5!!
MAC PRO Longwear lip liner in Nice N' Spicy is a great neutral lip color for a lot of skin tones. I typically line my lips and fill them in with this for added staying power, then top it off with a gloss for shine.
MAC Strobe Cream is a cult favorite with makeup artists. It hydrates and gives the skin a beautiful opalescent glow. I love that MAC offers travel sizes of a lot of their top selling skin products (Strobe Cream being one of them…only $10!).
Bumble and Bumble Pret-A-Powder is available in a convenient travel size. It is fantastic for giving your hair lots of volume (looks like you just got a blowout) and absorbing extra oil. Every time I fly my skin becomes dry but my hair becomes flat and oily. Problem solved with this. And it has the added bonus of not being a spray and having it drain by they time you get to your destination. Brunettes– make sure you really rub it in to avoid any traces of powder.
GLAMGLOW offers a smaller sized version of their hydrating mask. I love all of their masks and this one really helps soothe my dry skin brought on from winter or travel (airplanes and hotels get me every time). It also doesn't break out my sensitive skin.
MAC PRO Palette gives me the option of choosing my eyeshadows, blush and highlighting powders and containing them all in one sleek palette. The salespeople will talk you out of this palette if you don't plan on buying the inserts that go with them. However, I wanted to mix and match not be tied down to blush only or eyeshadow only. The inserts make this palette much more secure. Without it the magnet doesn't have much holding power and you can break your shadows and blush. I have traveled with this half a dozen times and haven't had an issue. I use bubble wrap to help cushion the makeup (see my dorky picture below). Also, I have heard that buying a magnetic sheet strip from the craft store and gluing it down helps make for a more secure hold. If you are still worried (buying all of those shadows and powders add up so I don't blame you!) purchase a couple of the smaller palettes and the inserts to ensure a strong safe hold.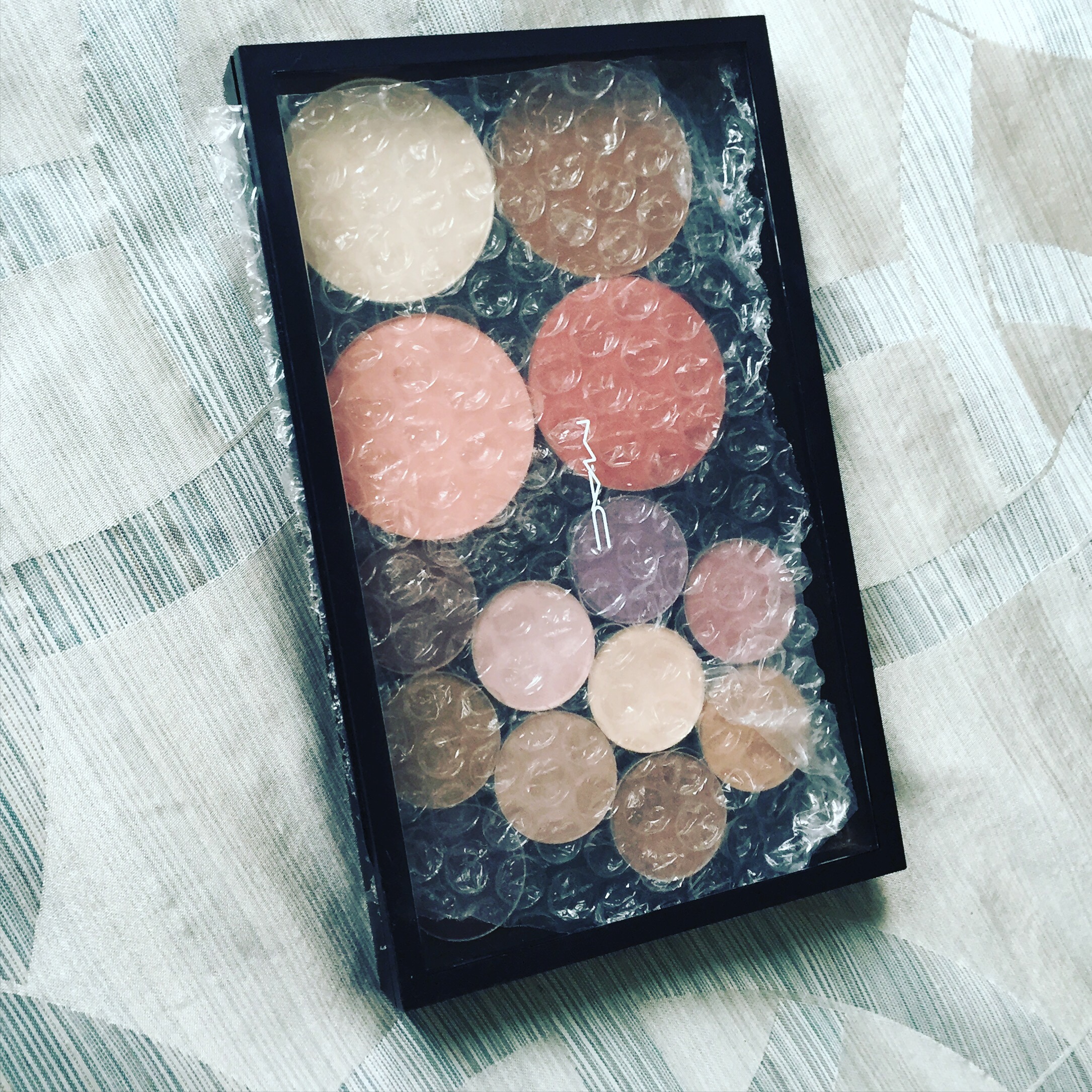 Of course these aren't the only items I pack. I am a total beauty junkie after all. These are my favorites that accompany me on all of my journeys.
Wishing you lots of fun adventures in the new year!
With love,
Shahla