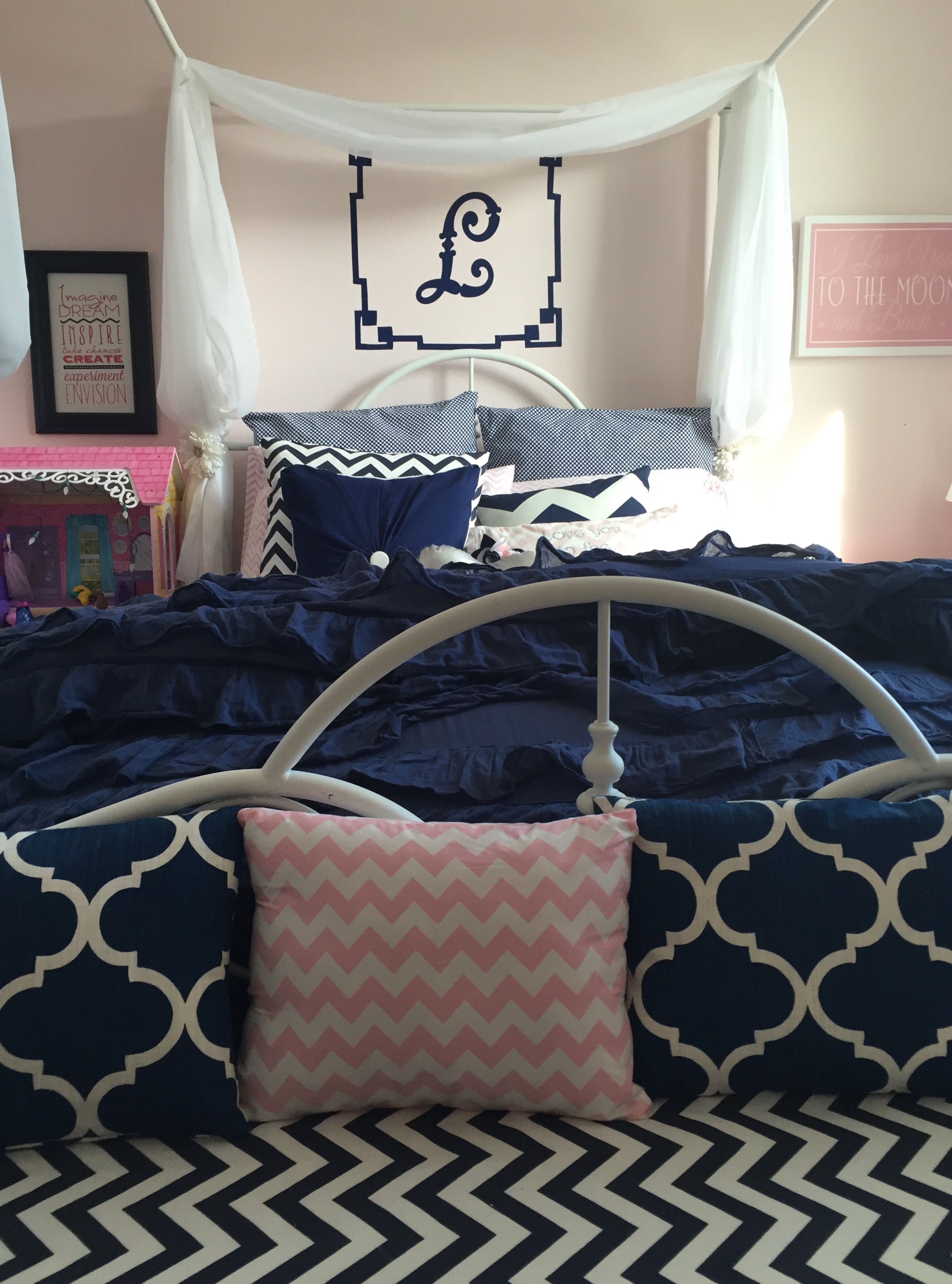 Lately I've been bitten by the declutter-bug. Mostly because we are being drowned in kiddie toys. We have way too much 'stuff' and it's overwhelming. So I have decided to start in one corner of the house and purge, purge, purge! Currently, I'm tackling Layla's room (I think it's the most cluttered) and it is about 75% done. I'm a firm believer in clutter causing overwhelming emotions and such. It may be a coincidence, but since the room has become a little more manageable, so has her behavior!
My favorite furniture pieces are those that are multi-functional. One of those is the book bench in Layla's room. I made this over a year ago when I was looking for the perfect kid-friendly bookshelf. I love it so much that I made another for the playroom to store toys.
Here is why it's so great:
She can reach all of the books without worrying that she will pull anything down on herself.
Because they are so easy to reach, it fosters for lots of quiet book perusing.
The bench is cushy and comfortable to read or play on. When she's older I will probably move to the window because it's the perfect height.
It's from Ikea so if it gets beat up or trashed I won't be too bummed.
When perusing Pinterest for this bench hack, you will find a lot of links. Here is the one I used. It will take you to iheart Organizing. I love it because it is a no-sew option that is super easy to follow. Sewing is not happening here. The only change I made is that I used batting fabric to make the bench a little smoother around the edges.
Room details:
If you come over in the near future expect my house to be more of a wreck than normal. Why is it that when I'm spring cleaning, the mess just keeps moving from room to room?? At this rate, I will be done by spring 2017!!
With love,
Shahla
This post contains affiliate links