For all of my hot cocoa lovers out there, I have the perfect cozy set up for you.
I don't know about you, but we have been hitting the hot cocoa hard these days! Lately my sweet little babes have been on the whine-train and it has been grating on my nerves. Someone brought up that the holidays can bring out the nonstop whines in kids as they are thrown off their schedules. Such a great perspective that hadn't crossed my mind.
So I am trying to tune out the whining and be more understanding. And I'm bribing rewarding them with a cup of hot cocoa if they don't whine me up a wall.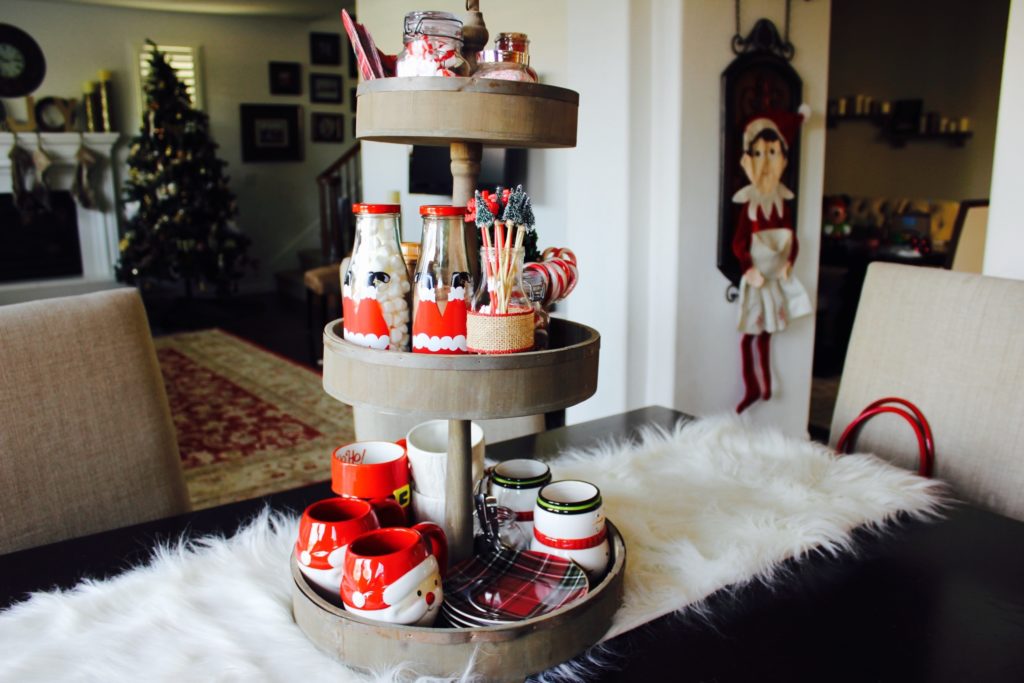 Here are the details of our fun hot cocoa stand: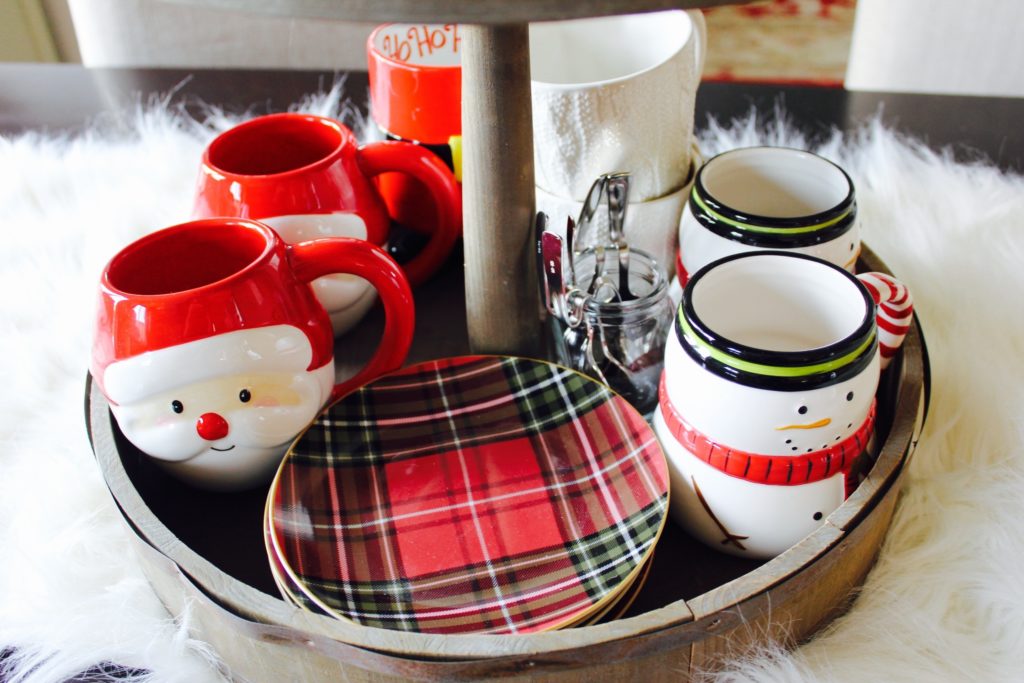 Those adorable Santa/Snowman mugs and plaid plates are from Homegoods.
The white "sweater" mugs are from Starbucks a few years back.
The coffee spoons that can rest easily on the edge of a mug were a gift from a family friend in France.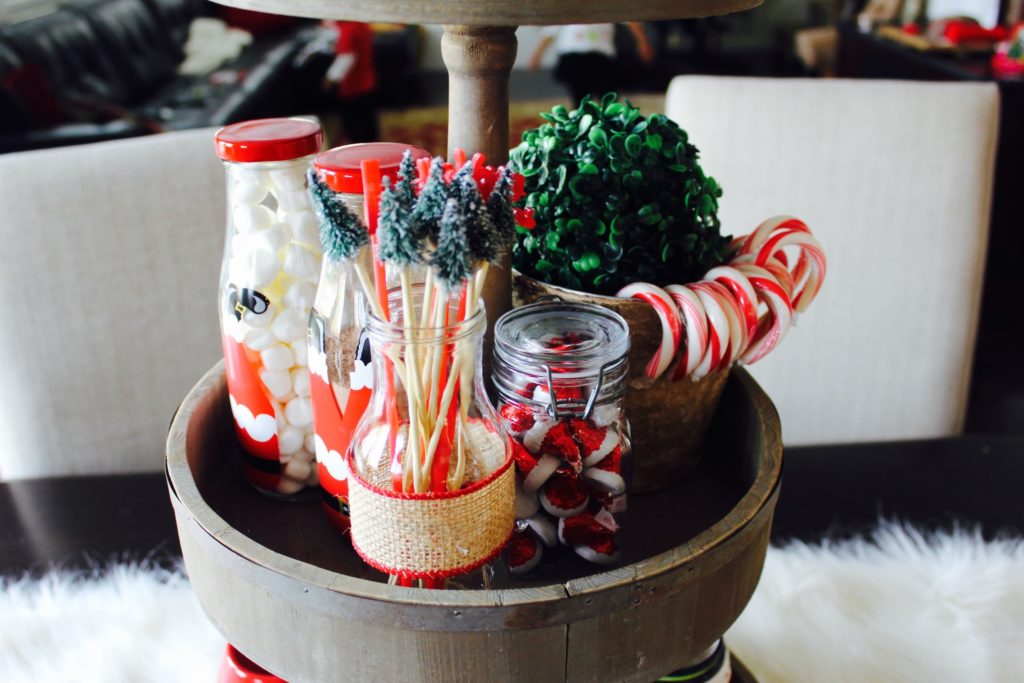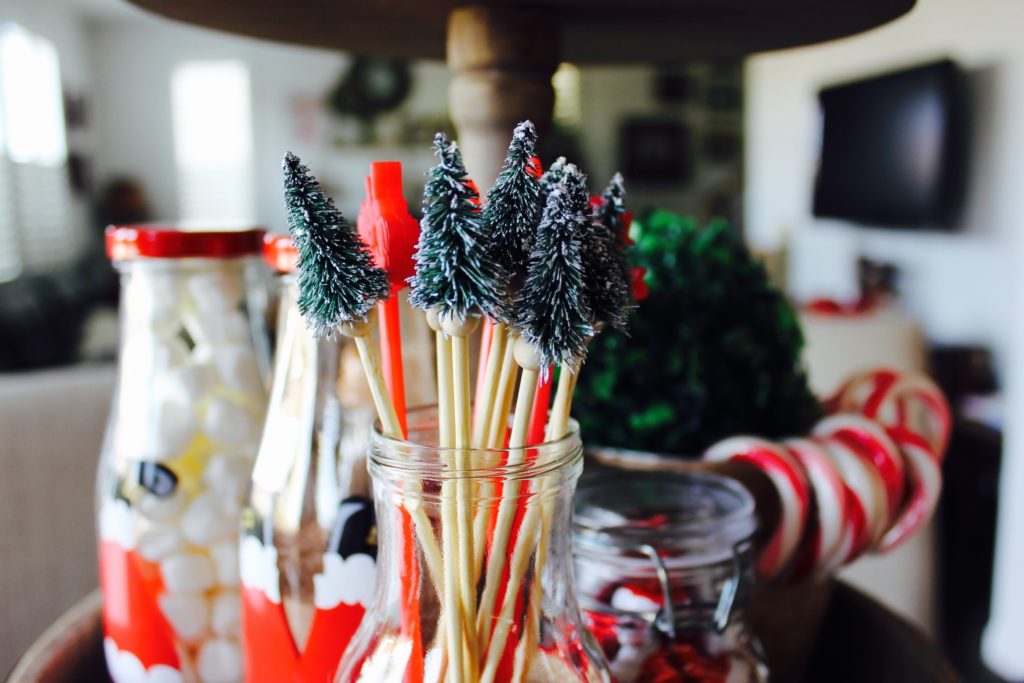 Those fun upside down Santa milk bottles are from Michaels. I put hot cocoa mix in one and marshmallows in the other.
The swizzle sticks are from the dollar spot at Target. I am so obsessed with the bottle brush ones that I have stalked multiple locations for them. Come on, you'd do the same, right?!
The container that is holding the swizzle sticks is a Starbucks frappucino ready-made drink where I tore off the label and added a burlap bow.
We added some candy canes and Hershey kisses in containers/birchwood vase.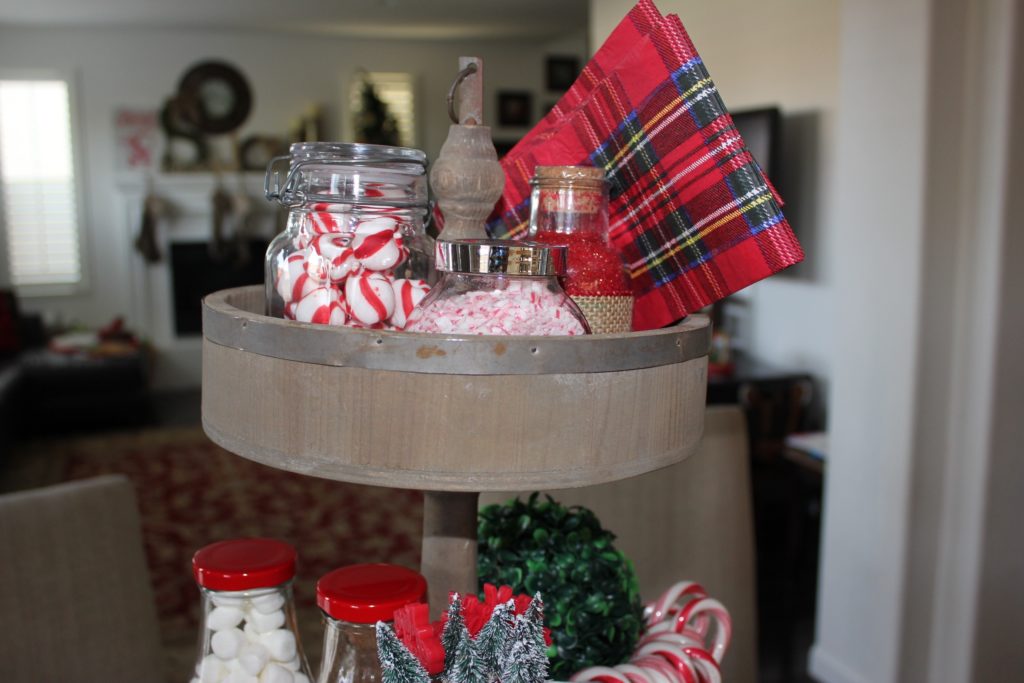 The red sugar crystals were already in a cute glass container with cork stopper and I added more of the same burlap ribbon.
I took some mini candy canes and crushed them in a ziploc bag to add on top. And also found peppermint soft cremes as a fun addition. 
Those plaid napkins are also from HomeGoods.
This is a fun way to dress up our kitchen for the holidays. Plus the incentive for good behavior is staring my kids in the face all day long!
With love,
Shahla