Many thanks to Tiny Prints for sponsoring this post. Tiny Prints is my one-stop-shop for our holiday greetings and special personalized keepsakes. I love working with their designs to create our Christmas cards. Every year I set out to do something different than the year before. The nice thing about Tiny Prints is that they have so many different choices (foil stamped, glitter, laser cut and even ornament cards!) that it is easy to create something truly unique.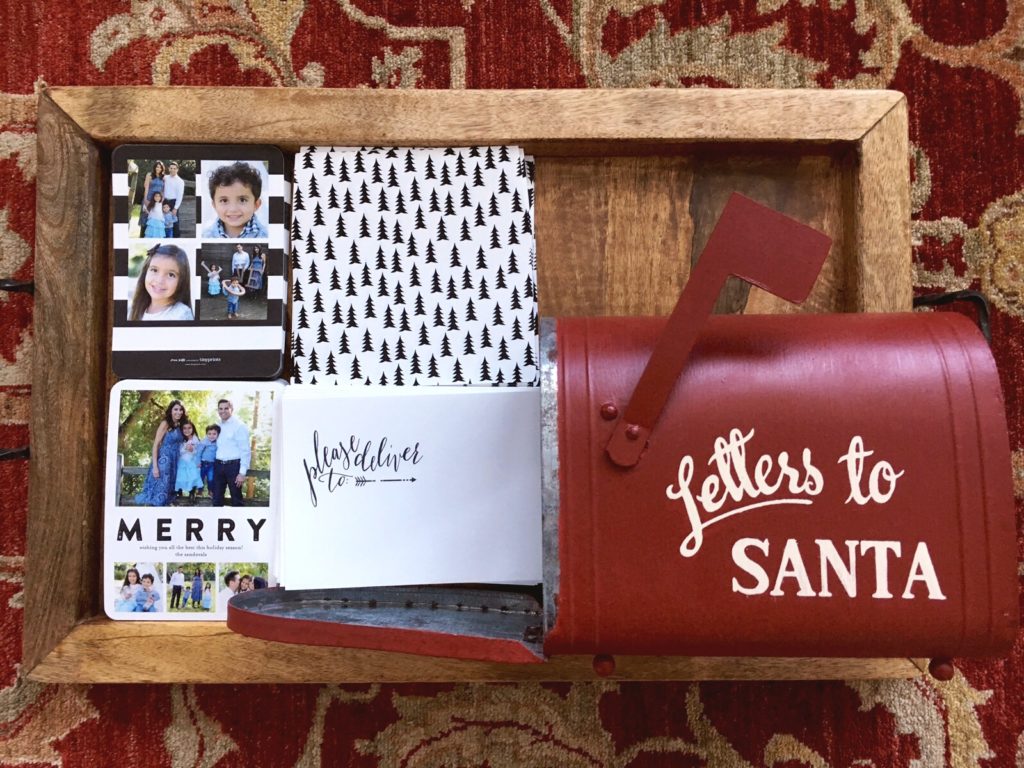 If you know me, you know how much I love anything and everything monochrome. So this year I went with a beautiful black and white theme that really made our photos stand out.
I adore that "outtake" picture with our LOVE sign. You can switch up various card designs to add more or less photos. The system is really easy to use and placing an order is a breeze. I also like how I get emailed updates of when they received my order, ready for shipment and on it's way to me. So I know exactly when that pretty bright blue box will be on my doorstep.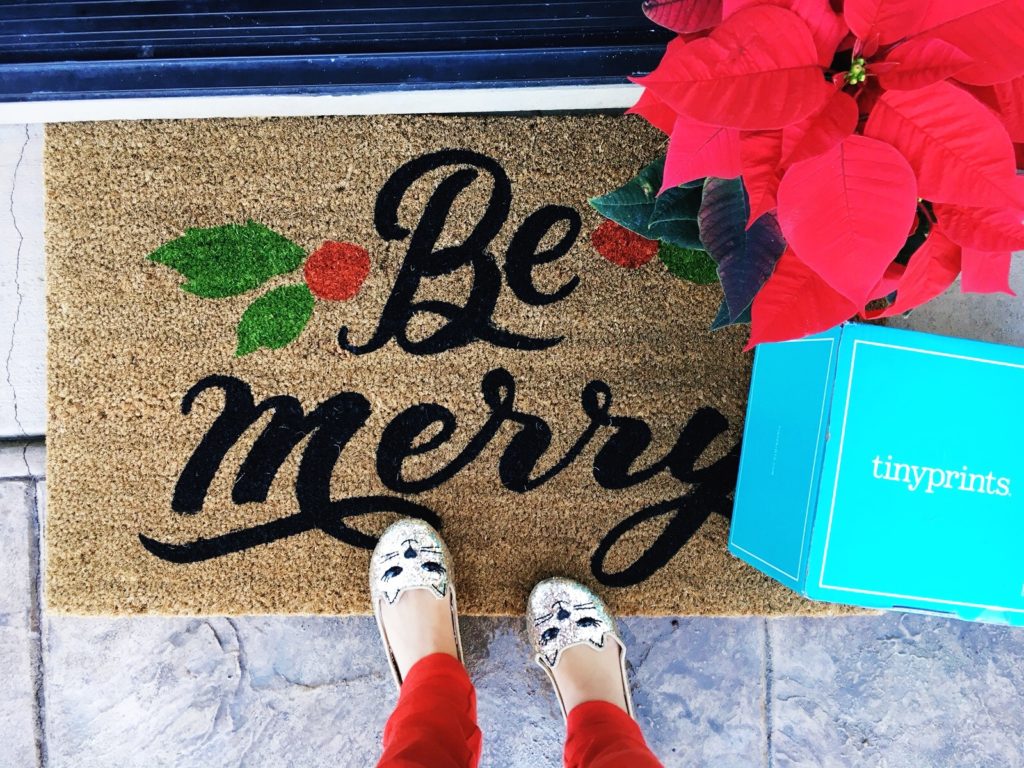 You can choose to add liners to your envelopes to make them even more uniquely yours! The kids chose the black "kissmas" trees as ours.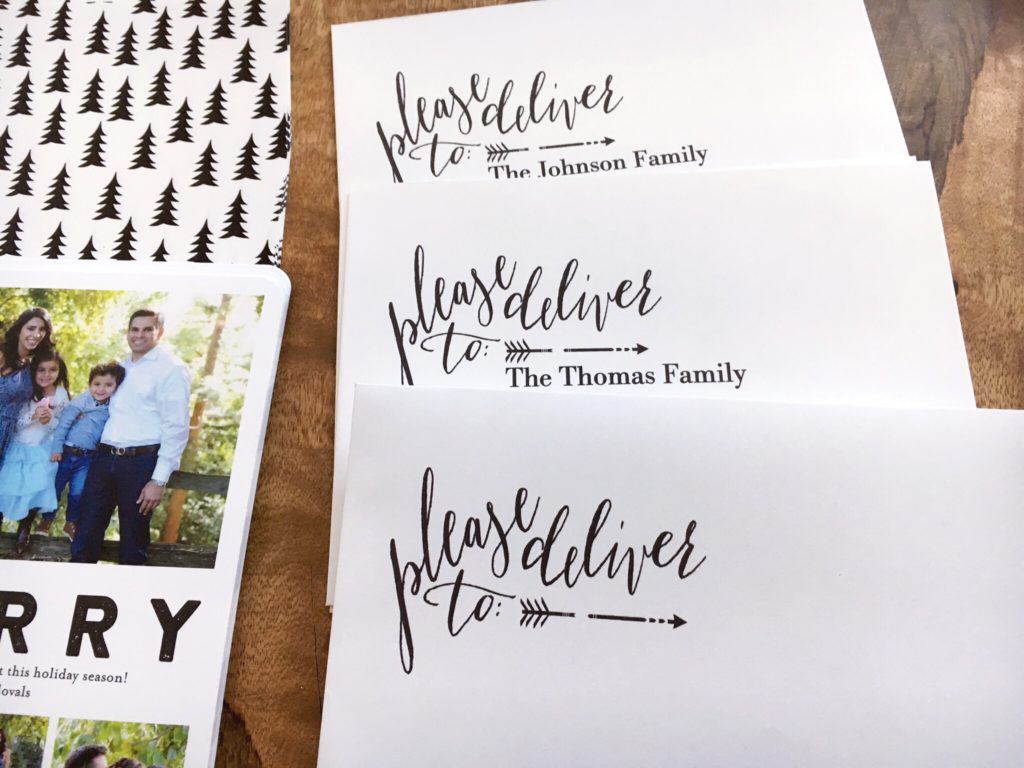 This year I knew I would be pressed for time, so I took advantage of their addressing features. My envelopes have our address and the recipients address on them and ready to go! It makes for mailing all of those cards a breeze. And I love the typography that I was able to choose.

I love receiving holiday greetings from friends and family. So much so that I really have a hard time taking them down after Christmas has come and gone! If you have not created yours yet, check out Tiny Prints and take advantage of their special promotions. Just be sure to place your order before any shipping deadlines.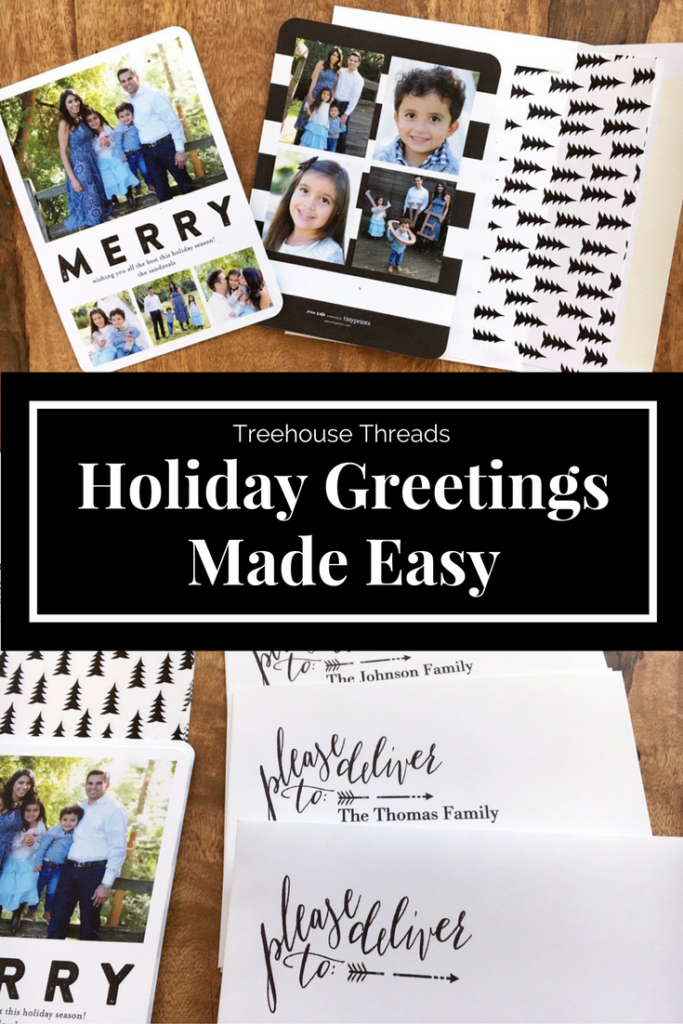 With love,
Shahla