I am loving the longer days and trying to absorb as much vitamin D from the sun (safely of course). One of the safety measures I have been adding on to my sunscreen regimen is a fun hat. Not only is it protecting my face, but it's also protecting you all from witnessing my horrible hair day.
I was obsessed with Eugenia Kim's 'Do Not Disturb' wide brim hat. I could not bring myself to buy it because I am the worst hat owner, ever. I lose them, sit on them, drop them in the pool (or worst…ocean and have it swept away). I would seriously shed a tear if my $400+ hat caught a ride on a wave.
Her hat inspired me to try to make my own. And then I was inspired to make one for my daughter. We always say "Hello sunshine" to each other… so I knew I had the perfect message. I stumbled upon this awesome tutorial at The Key Item.
The beauty of this project is that it cost less than $20 per hat! Check out what I did below.

Above is Layla's hat from H+M. I traced our message with a pencil so I have an outline of where to glue the sequin trim. And snipped off the leather cord.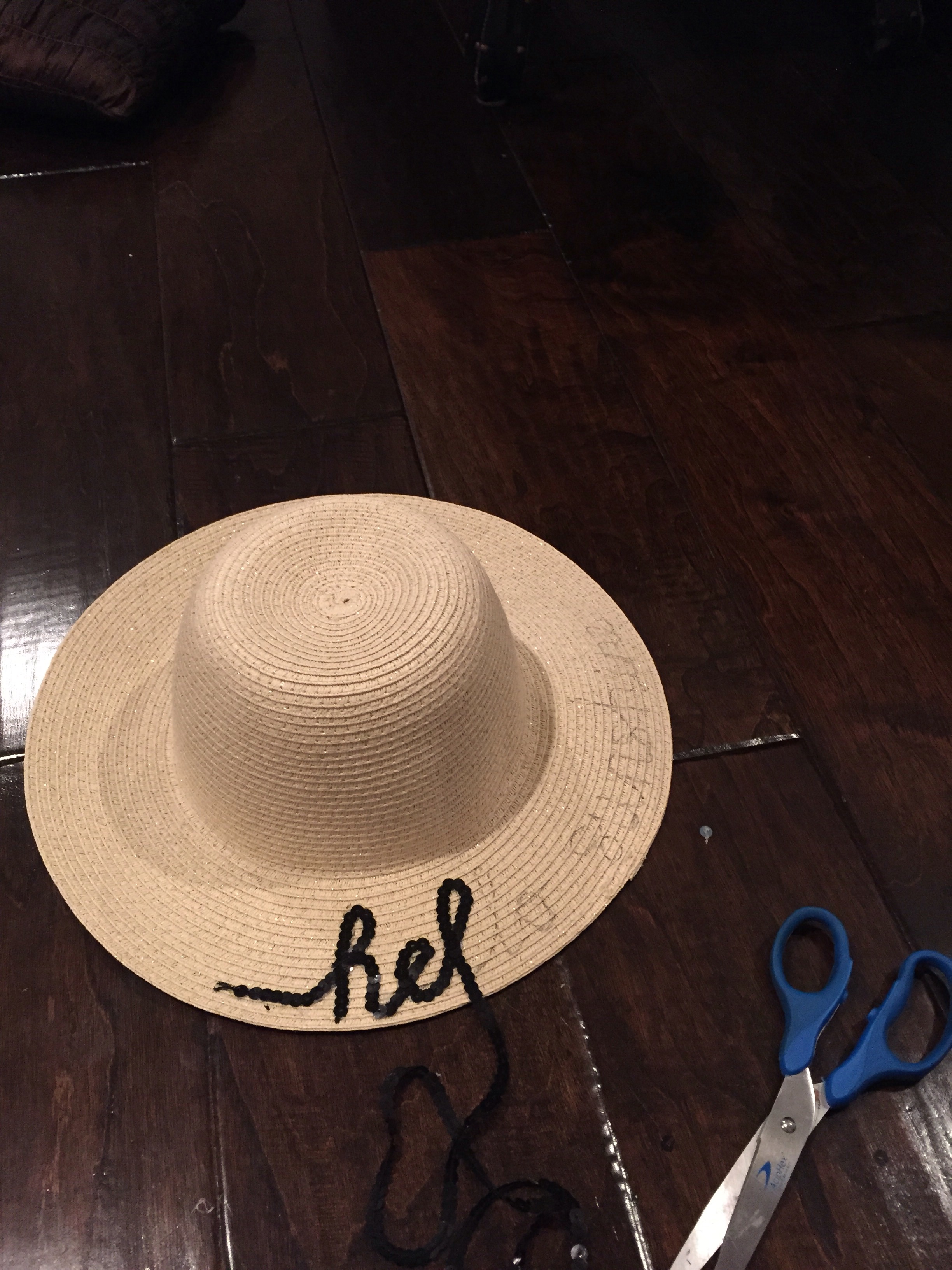 Then I started on the super tedious task of laying out and gluing down the sequin trim. This took the longest and was the most painstaking. I found it easier to cut the trim off at certain letters (the u's and n's). I used hot glue to glue down and then stitched a couple parts to secure.

After that, I started on my hat. I found it on one of my weekly pilgrimages to Target (ok I probably go more than once a week). The same steps as above were repeated. The words were written larger since the brim is larger.

I added a black ribbon on hers to match mine.

I'm so excited for how they turned out!! And other than the time consuming sequin trim…it was so easy!!
With love,
Shahla