Lately I've been organizing my photos and videos (resolution for the past three years that I have yet to accomplish) and turning into quite the crybaby. Nothing makes you realize how fast time is moving than sitting down and going through your memories for the past four years.
Here is a fun way to capture your littles' growing handprints. I use mine to give as cards (grandparents really dig this!) and also displayed in the house.

You can use any kind of paper. The one above is gift wrapping and the red one is plain construction paper.
This is super easy to do and can even be a fun Valentine's project as the hands form a heart.
Ta da!! Don't forget to date the back! Stick it in a frame or in their scrapbook for safekeeping and pull them out every year to see how far they've grown.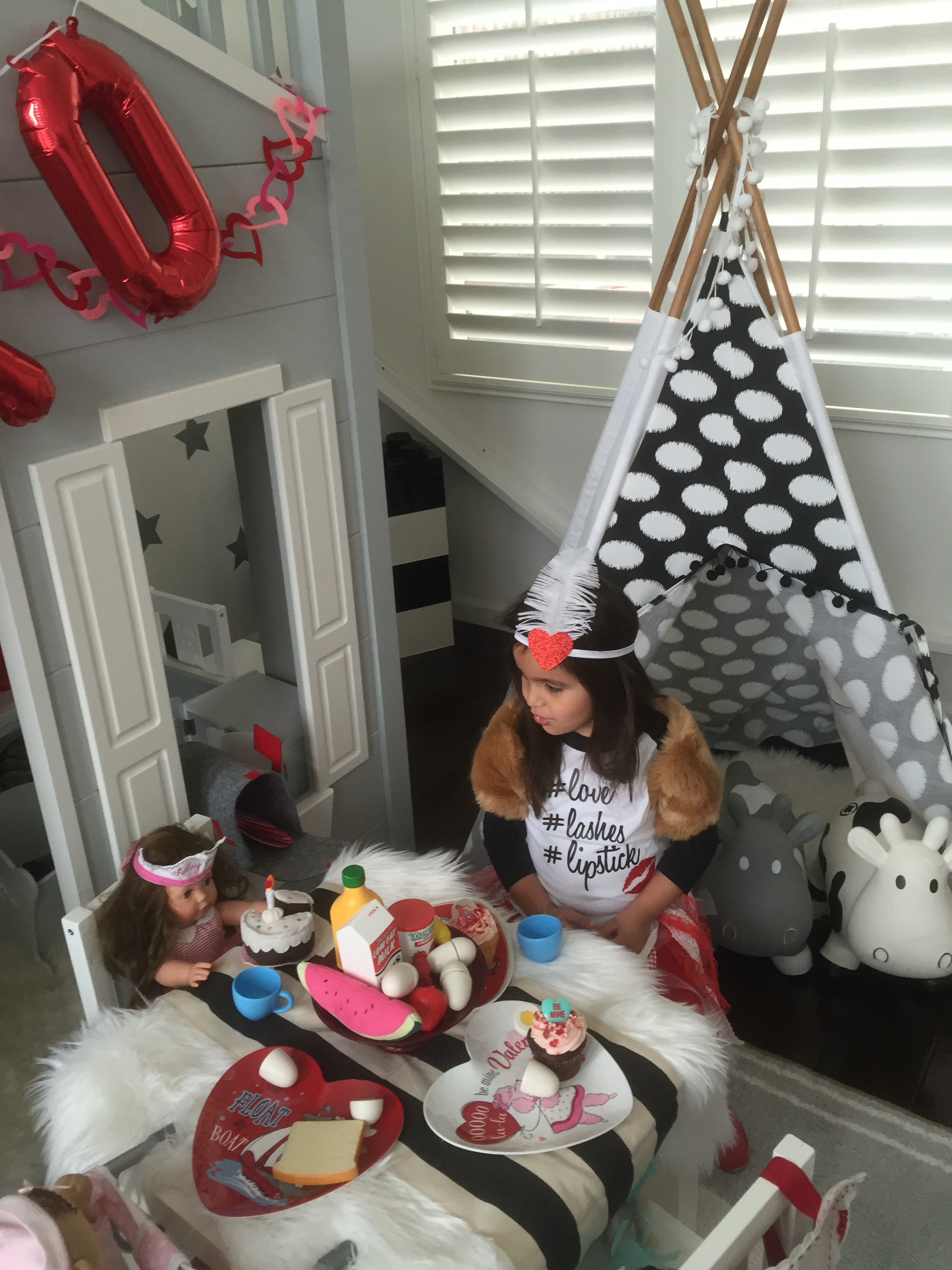 And although I have begged for time to slow down, I don't think I have that kind of clout in the universal order of things. Instead, I will accept that I am in some sort of time warp and enjoy every moment. Remind me that I said this when you catch me during the witching hour(s) and I'm near screaming.
With love,
Shahla
P.S. She's the best tea party hostess.