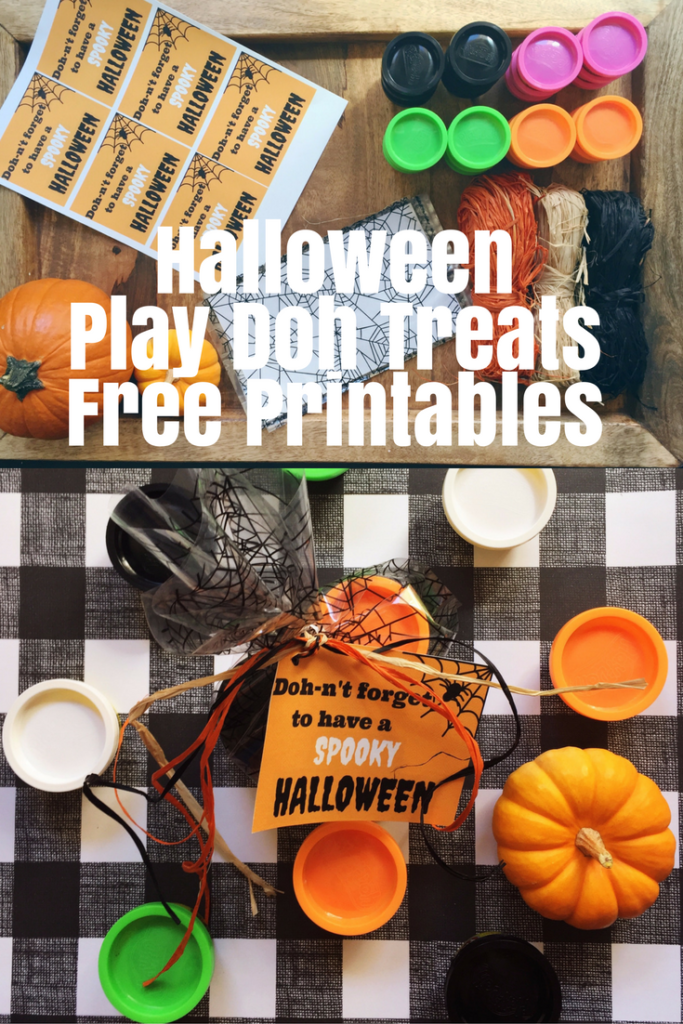 I love seeing my kids get excited for Halloween. This is the first year that my son is understanding the festivities (he's 2). He is excited and a bit terrified with some of the decorations. My 4 year old daughter is already counting down the days to when we are decorating the house with those same items that creep out her brother.
If you haven't already noticed, Halloween is already upon us in the retail world! When I went to Costco a couple weeks ago, I came across this huge bag of Play Doh containers. I purchased the pack of 80 for under $15! A steal!!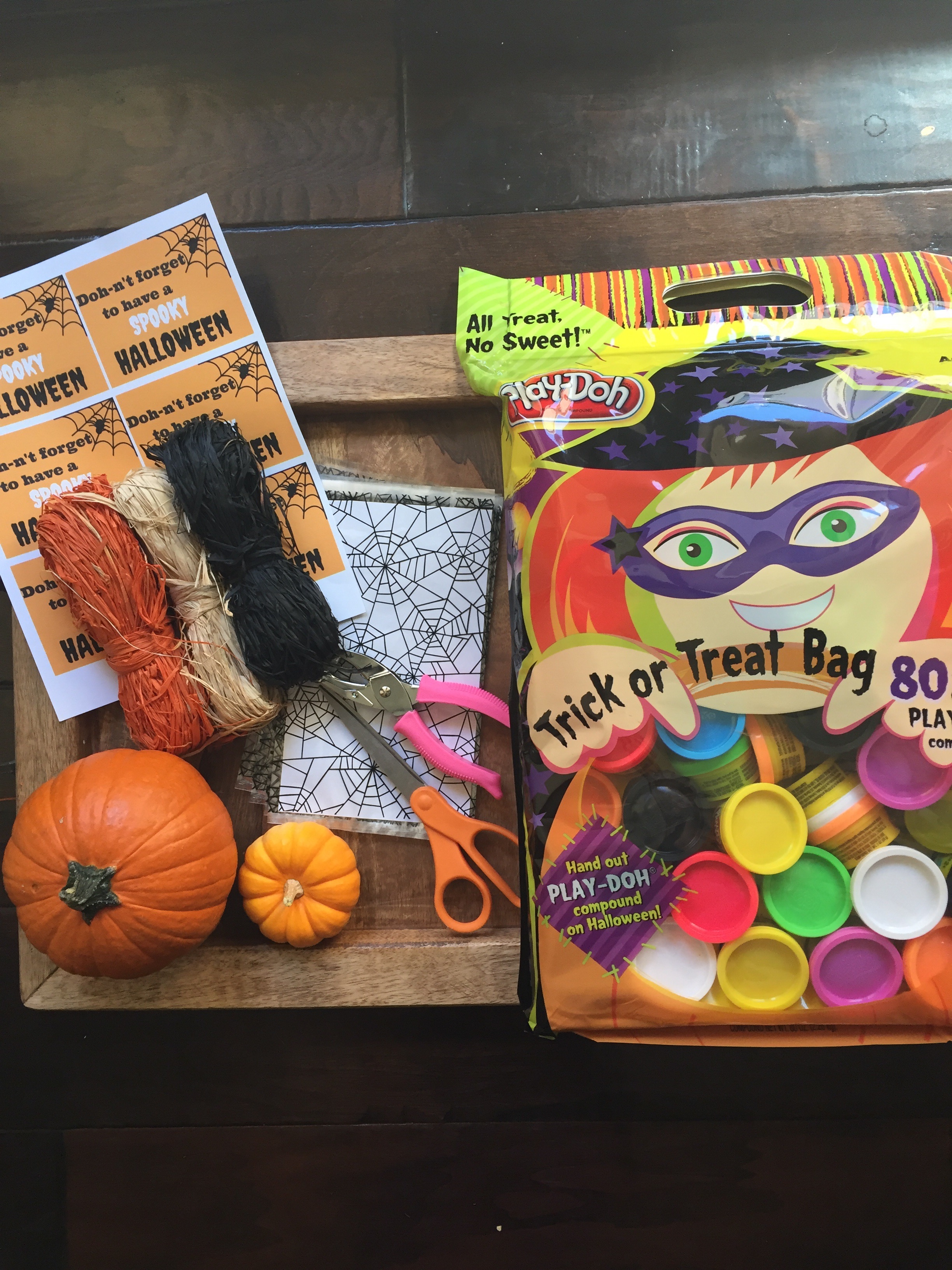 I love the idea of giving a non-sweet treat and also being conscious of the various food allergies at our Preschool. Plus, who doesn't like Play Doh?? Oh yeah, probably most parents. Anyone else leave the Play Doh mess overnight and then easily sweep it up the next day? Just me?

I have included the "Doh-n't Forget to Have a Spooky Halloween" tag printables here: (halloween-play-doh-printable) and at the bottom of this post. I printed them on standard card stock (make sure your printer can handle this before you print!).
I found the cobweb cellophane bags at Target 15 for $1. The 3 pack of raffia came from Hobby Lobby for around $3.

You also will need scissors and a hole puncher.

L only has six kids in her class so we decided to do 4 in each bag and then we have plenty left over to give to friends and neighbors. I loved this because she was able to help put the Play Doh containers in the bags. Check her cute little hand below.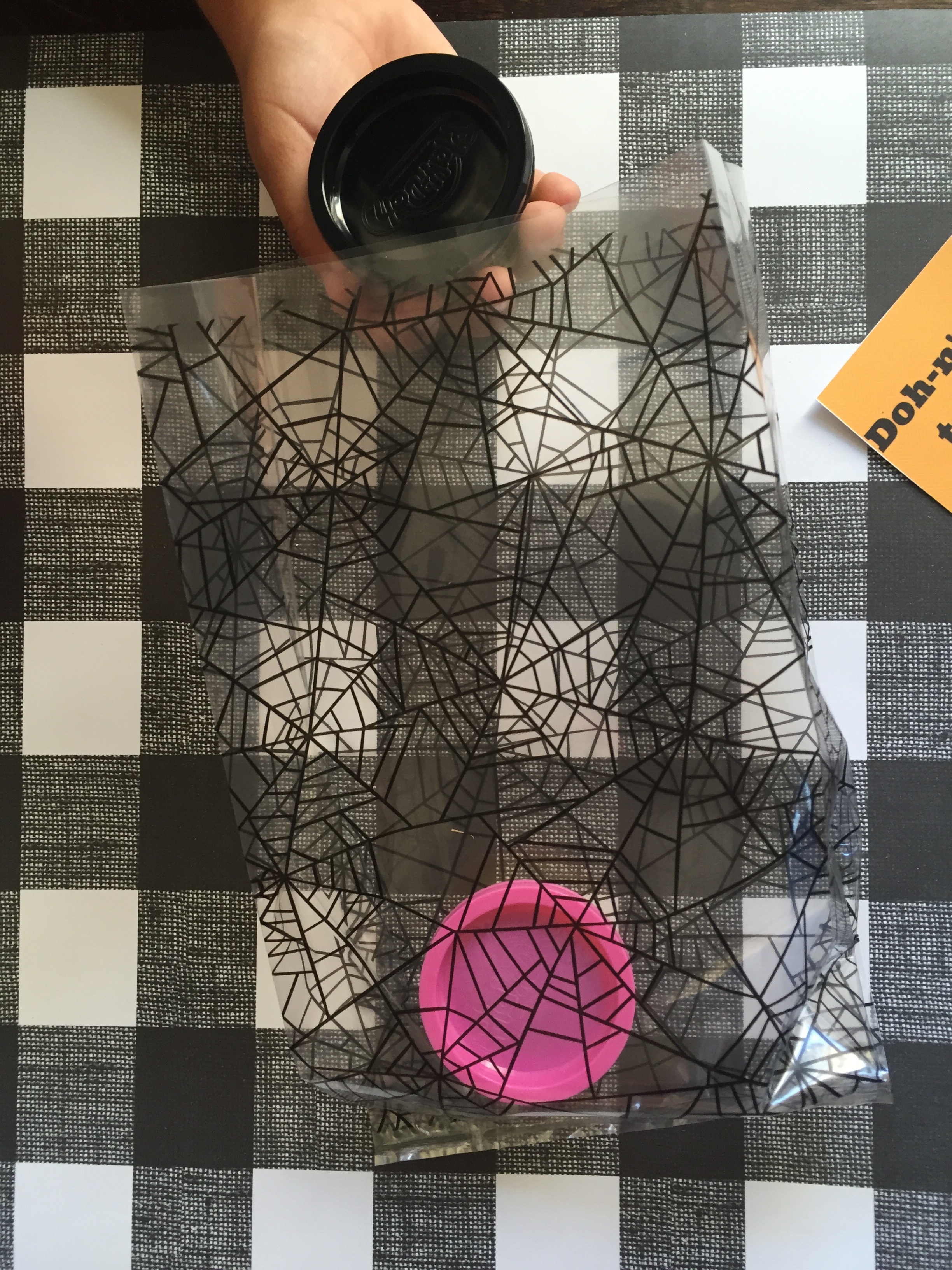 Once you have the Play Doh containers in the bag, use the twist ties provided to close the bags. Then double tie the raffia onto the bag as shown below. After trimming the printables down to small rectangles. Punch a hole in the top left hand corner and string the raffia through. Threading the raffia through was the toughest part. I used all three colors.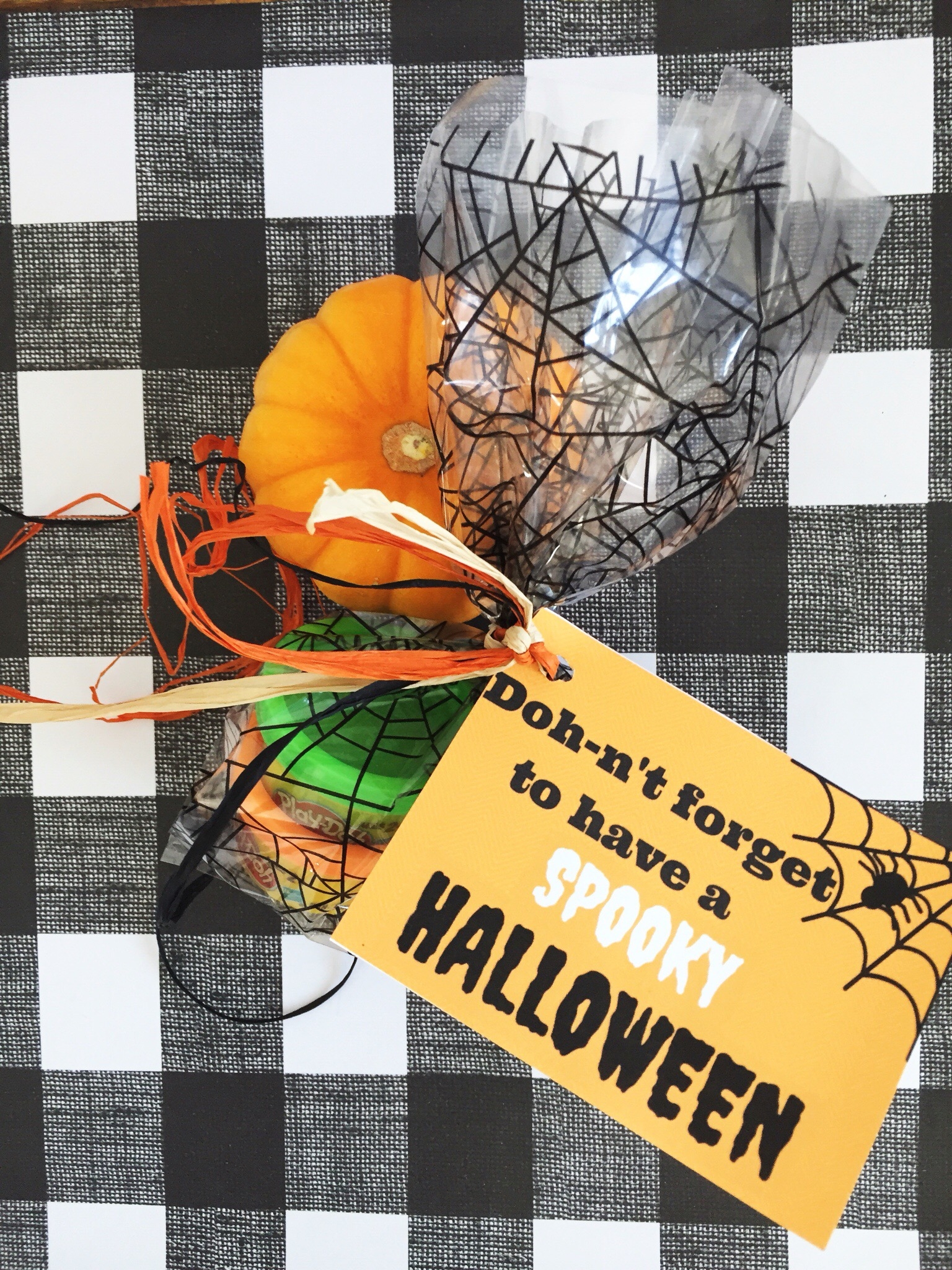 Click here: halloween-play-doh-printable to get the free printable!
With love,
Shahla