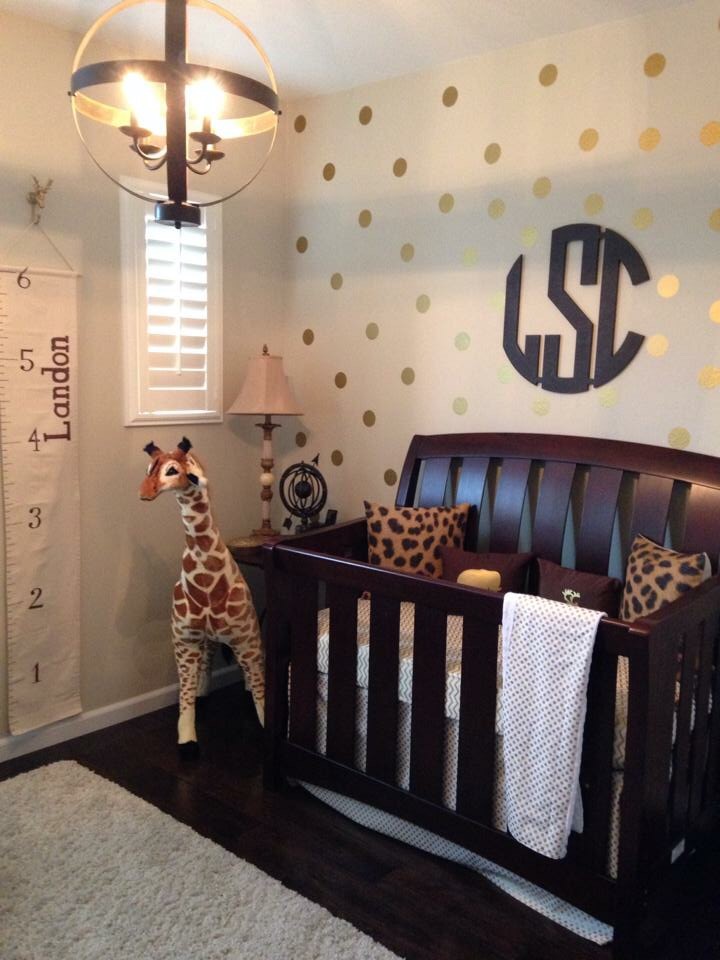 Apparently I have been on a decor kick around here. I have some really awesome crafts for summer coming soon, but had a little delay because my littler little had a bit of a stomach bug. And by "bit" I mean worthy of 5 loads of laundry.
I've spent a lot of time in this golden nursery the last 24 hours. I had second-guessed myself when I decided to go with a golden theme after being asked multiple times if that was more of a "girl's" theme. I think gold mixed with the dark brown tones in the room still has a masculine vibe (not that I really care, he wears his sister's pink sleep sacks at night).
I found that at on Etsy– Mommy's Craft Corner. I love that I can roll it up and give it to him when he's older. The store seems to have closed, but there are so many great ones on Etsy that are similar.
That deer head hook came from HomeGoods. It was a steal under $10.
I wanted a light fixture that made a statement but one that wasn't super expensive. I found this one at Lowe's.
This adorable giraffe is from Pottery Barn Kids.
The light and globe/arrow are also a HomeGoods find.
The decals are from Laylabugdesign, an etsy shop my mom runs that specializes in children's clothing and she does custom decals. Convo her for more details here.
I loooooove how this monogram turned out. It's from Craft Cuts. You can customize the color, font, size, etc. It is super lightweight too, so I'm not concerned with it over the crib. Check them out here.
The leopard cushion covers came from Amazon and the brown ones with elephant and deer decals came from Laylabugdesign.
My crib is from Buy Buy Baby.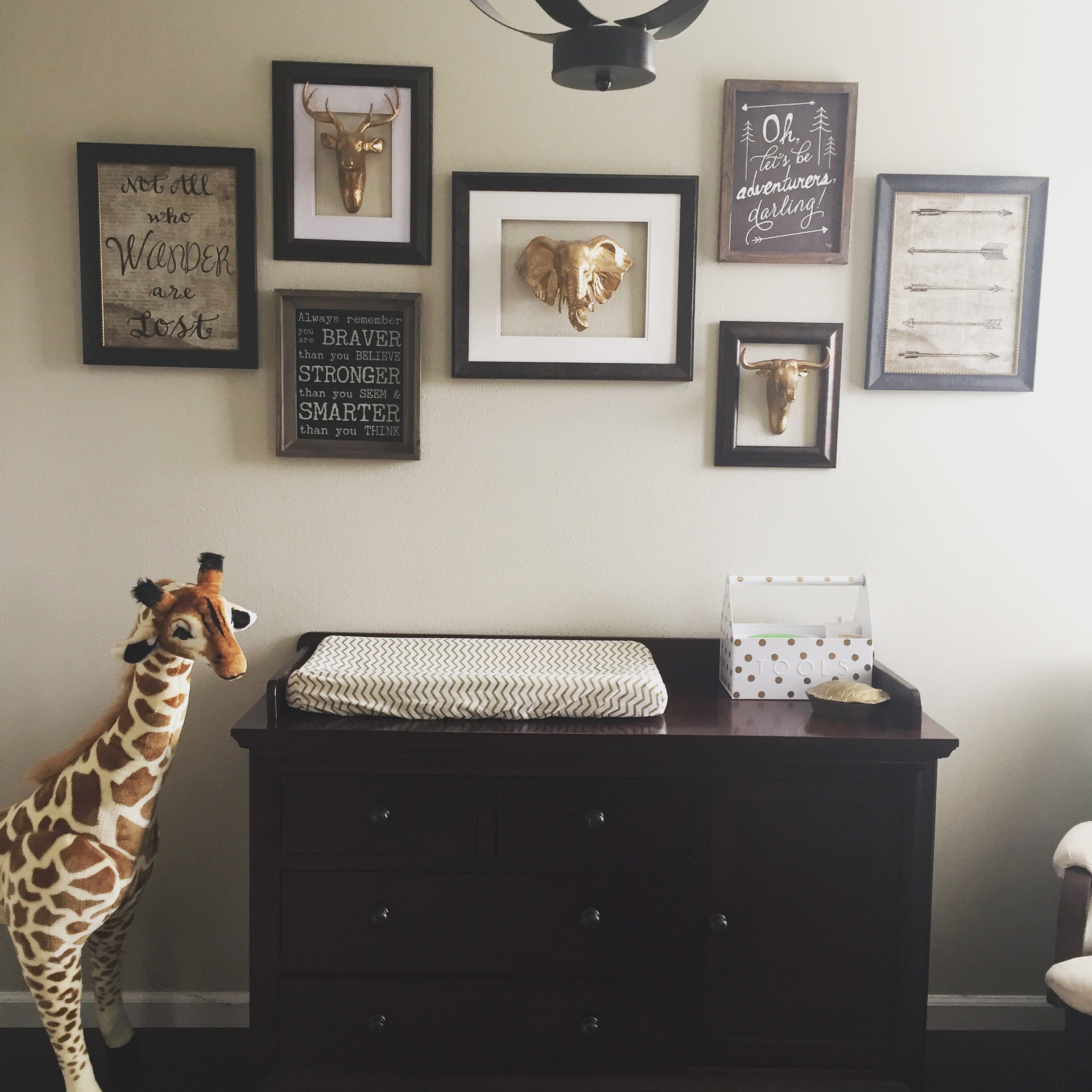 The empty frames and animal heads are also from HomeGoods. The animal heads were white and silver but we were able to paint them gold. The prints are from Hobby Lobby, they have such great empowering quotes (I can spend a lot of time there).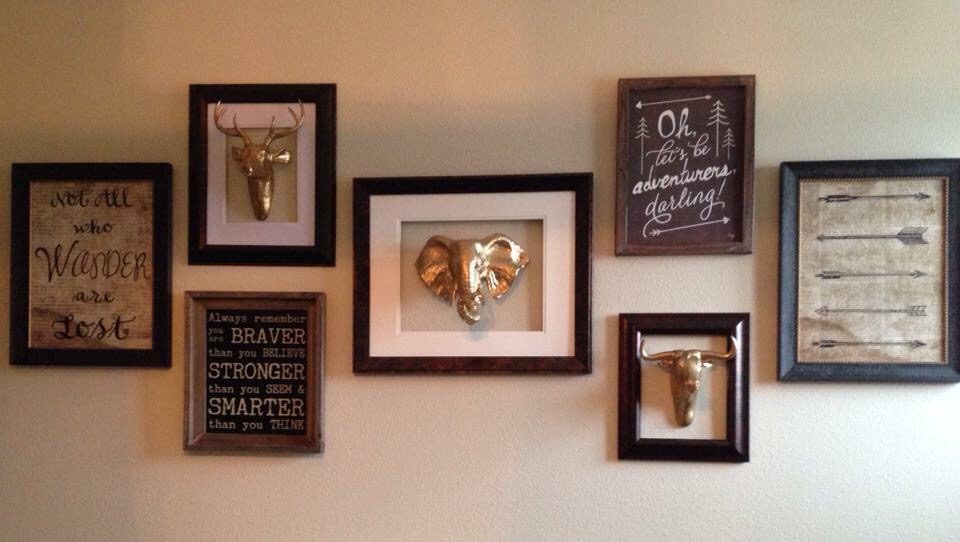 I made the above tie rack using an open-back frame, cardboard, burlap, quilter's batting and ribbon. Refer back to my last post to see how I made a ribbon board. Same idea here!
Stay golden!
With love,
Shahla