If you have been following along with me for some time, you may remember that I have a bit of a gift wrap obsession. I buy rolls of gift wrap any time I stop in at HomeGoods or Marshalls. I also wrote a blog post about things to do with gift wrap (other than the obvious wrapping of gifts). You can find that post here. Needless to say, I was kind of drowning in gift wrap and needed an organization solution. One weekend when my husband was going to Home Depot, I tagged along to see how I could store all of those rolls.
Pinterest had a lot of great craft stations made out of pegboard, so I thought I would start there. Pegboard MDF is less than $10 and can be mounted to the wall using a strip of wood. I also found these shelving hooks that worked well to hold the rolls vertically.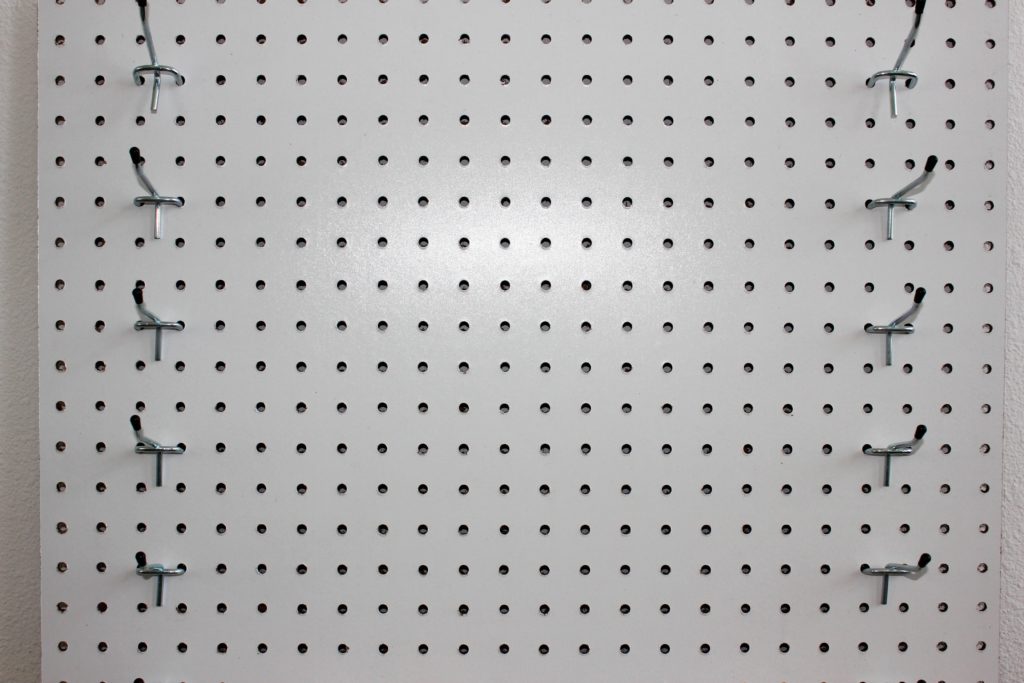 If you want to have a wall of wrapping rolls (or vinyl for my fellow crafters!!) measure in the hooks and place them three slots in and three slots apart. This is the perfect width for standard gift wrapping rolls.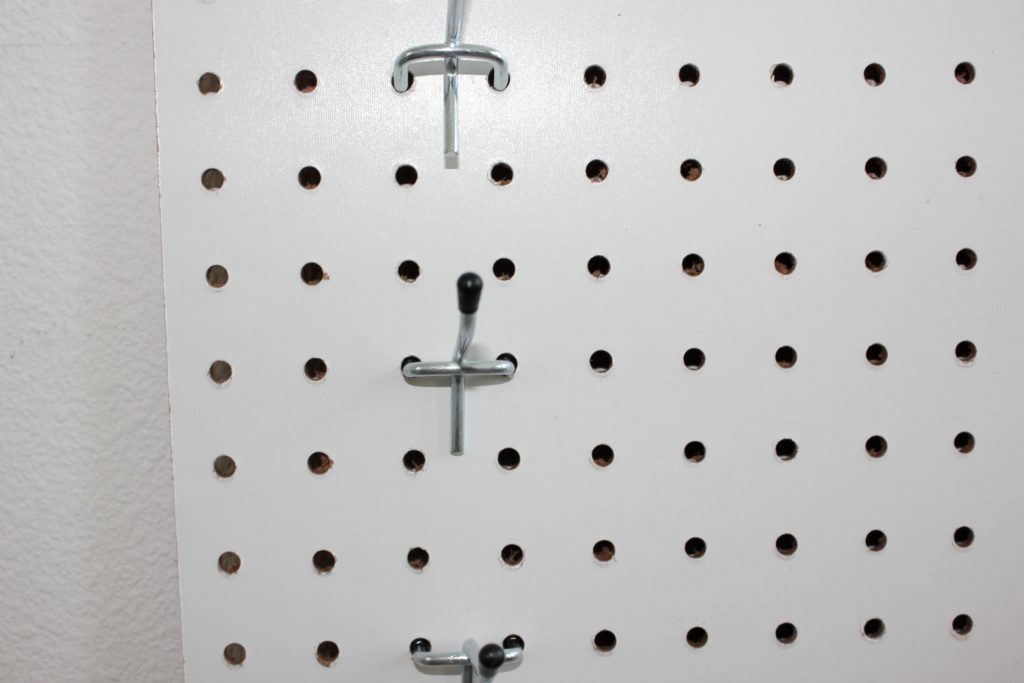 The benefit of the peg board is that you can make it work for you and your organizational needs (didn't that sound sooo professional?!). But seriously, if you don't hoard gift wrapping rolls like I do, you can still use the board for a gift wrapping station.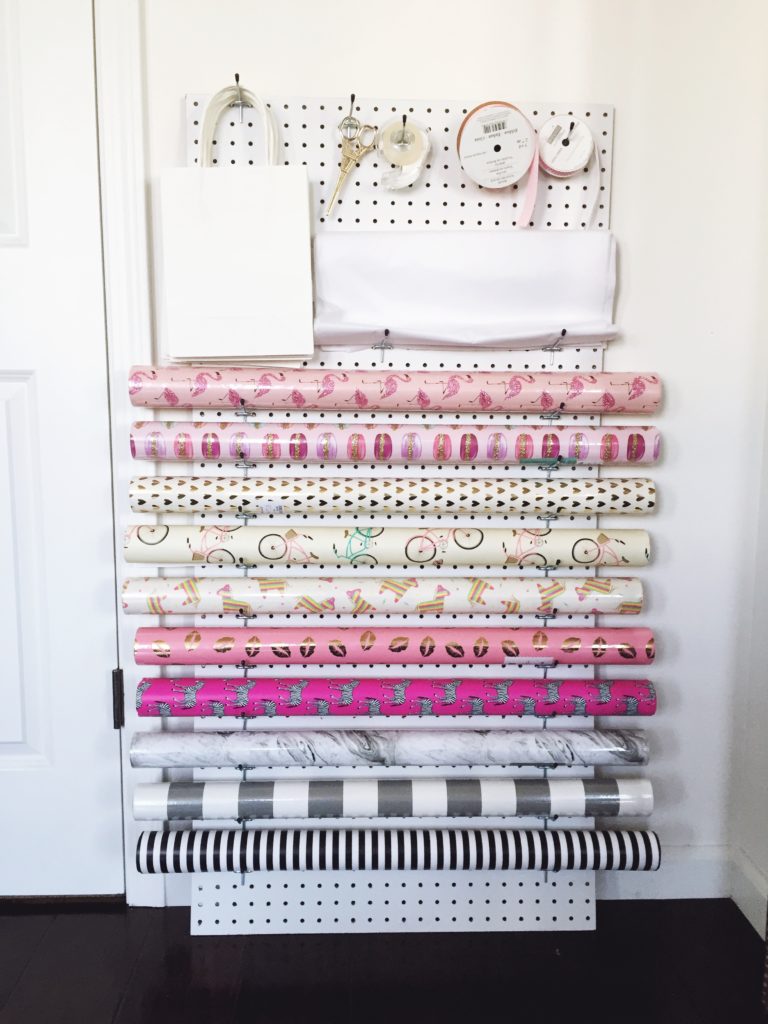 It can easily hold scissors, tape, tissue and gift bags.
How are you currently storing your gift wrap rolls? Let me know in the comments!
With love,
Shahla