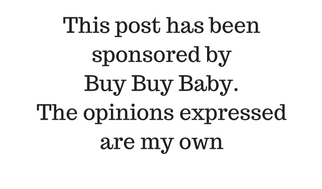 Shopping for gifts for toddlers can be intimidating. Especially when you are buying for various ages and stages. I love shopping at places where I can find everything I need at one place (whether it is in-store or online).
Buy Buy Baby is one of those places where you can find gear and toys for not only your baby's first Christmas but also for the toddlers and beyond. Plus an added bonus that while I am there doing my Christmas shopping, I can also pick up some necessities like new onesies, diapers and more.
Here are some of my favorite toys for toddlers you can find at Buy Buy Baby: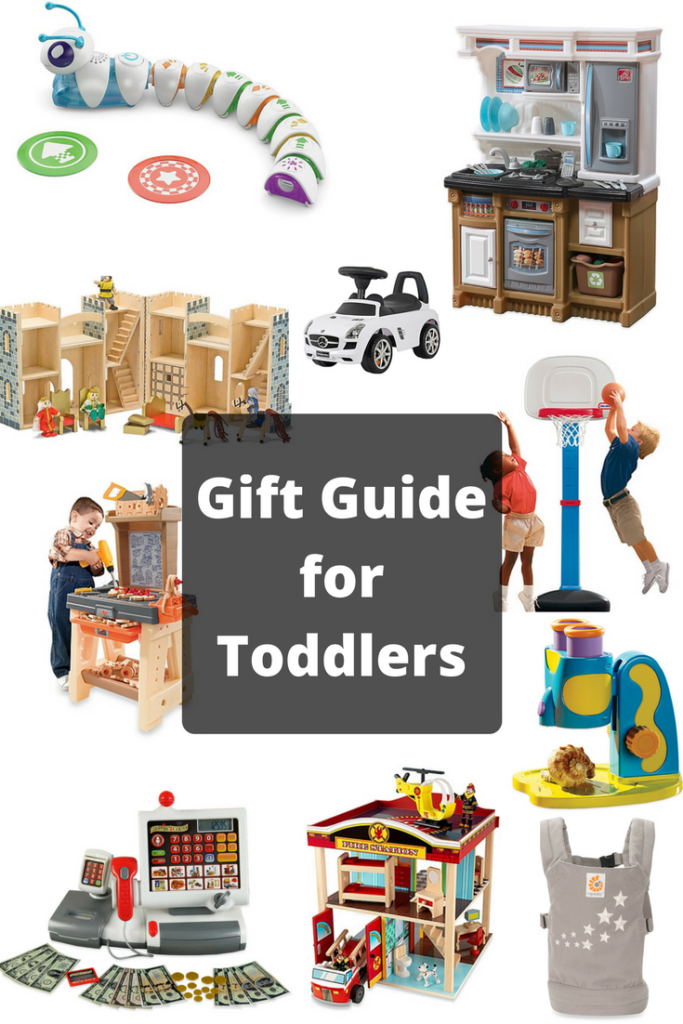 Fisher-Price® Think and Learn Code-A-Pillar
This is great fun for preschoolers and a thinking toy as well. The path of the Code-A-Pillar depends on the arrangement of segments. There are so many combinations. Recommended for ages 3-6 years.
Step2® LifeStyle Custom Kitchen
This is a fun and realistic-looking play kitchen that will not break the bank. Different toy appliances make electric sounds and it has a lot of accessories to play with. It is recommended for ages 2 and up.
Melissa & Doug® Fold & Go Castle
I love toys that I can fold up and put away to reduce clutter. This is one of those toys! It is also nice to bring on a trip so kids have something to play with if they are away from home for awhile. Recommended for ages 3 and up.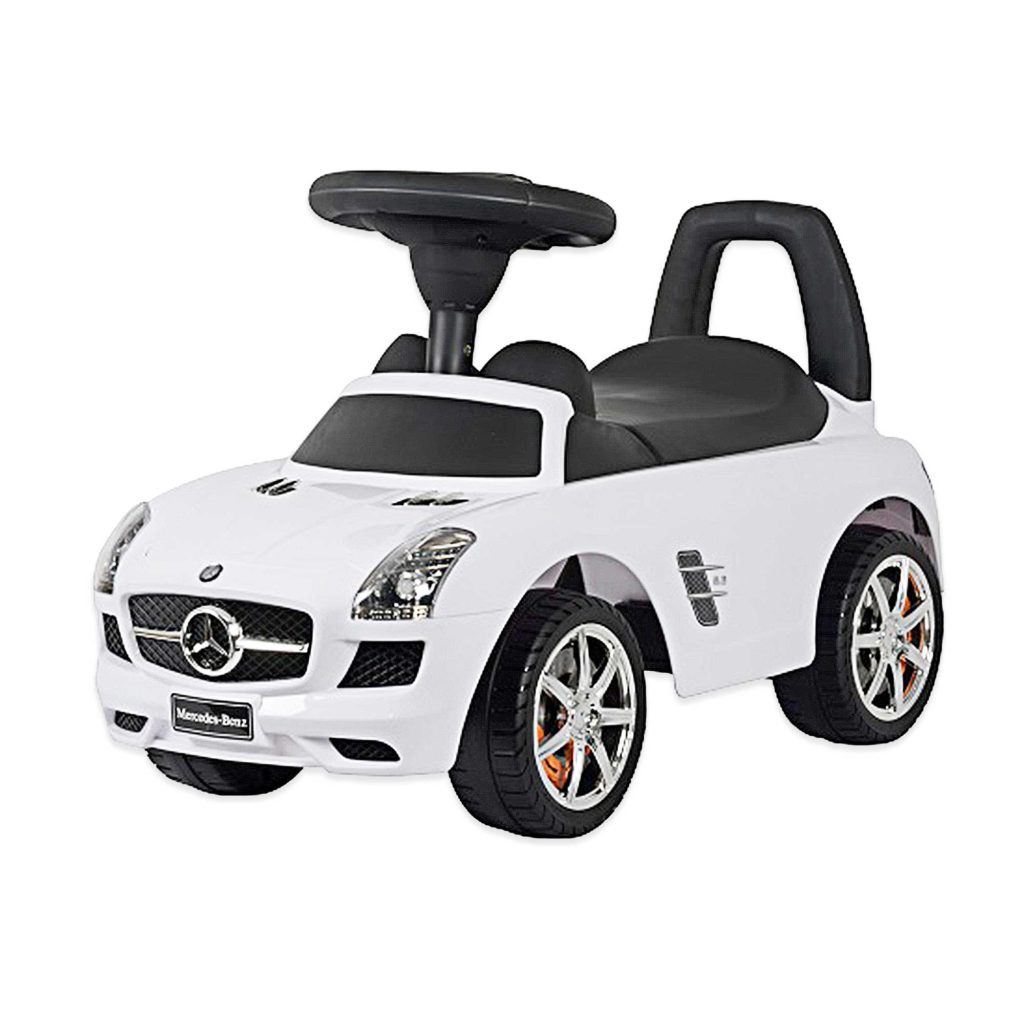 Mercedes SLS AMG Push Car in White
This push car is a favorite in our house. It plays music, it stores toys under the seat and it gets argued over constantly (both kids want it)! My son is two years old and still plays with this daily! Recommended for ages 1-3 years.
Little Tikes™ EasyScore Basketball Set
This basketball hoop grows with your child as the height is adjustable to 6 different heights. Both kids love this as does the big kid (my husband)! It gets the family playing together which is something we all love! Recommended for ages 1.5- 5 years.
Step2® Real Projects Workshop™
This realistic looking workshop features foam pieces that look like wood and assemble into various imaginative projects and develop hand-eye coordination. The drill is battery operated and makes drill sounds. Perfect for a child 3 years and up.
Educational Insights® GeoSafari® Jr. My First Microscope
Both of my children are obsessed with science and finding treasures (rocks, leaves, etc.) on their adventures. This microscope is great for combining their love of exploring and science. The two extra-large one-size-fits-all eyepieces and chunky, easy-to-use focusing knob make it great for young scientists. Recommended for ages 3 years and up.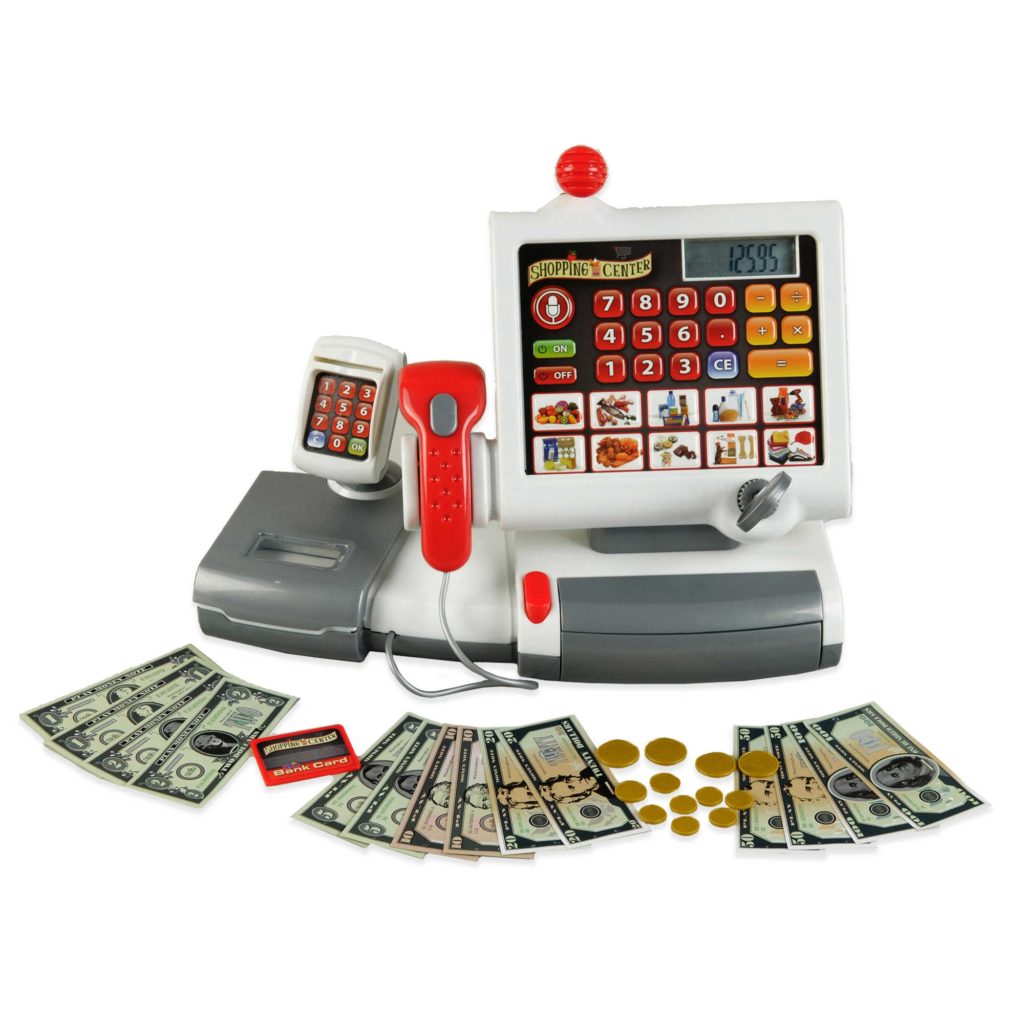 Theo Klein Electronic Toy Cash Register
A fun way to teach preschool aged children about money and math. Includes a working microphone for price checks, scanner, play food, and play money and credit card to offer a full shopping experience. Perfect for kids aged 3 years and up.
This is the cutest little set for your toddler obsessed with firetrucks (mine both are!). It comes complete with 10 pieces of furniture, 2 bendable firefighters, and 2 fun vehicles — a helicopter and a fire truck. It also isn't too big, which is a positive in my toy-filled house! Recommended for ages 3 years and up.
Ergobaby™ Doll Carrier in Galaxy Grey
I loved wearing both of my babies, and because of that my babies love to carry their babies too! This Ergo doll carrier looks just like the real thing! My kids find it comfortable to use.
Some of these items can be found at the store. One of the associates in the store offered to help me order something I was looking for. Otherwise, you can find all of these items at the Buy Buy Baby website too! You can check online to see if the item you want is in stock at the store. Many of the items online currently offer free shipping on orders over $75. And make sure you order before delivery cutoffs!