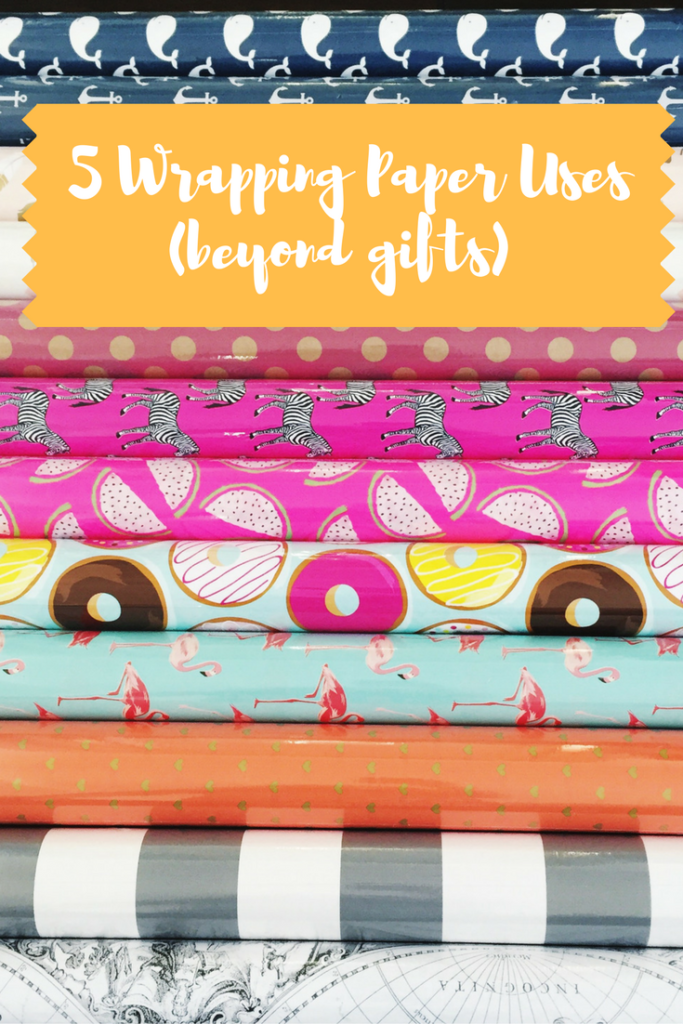 I have a confession, I hoard gift wrap. When I see a pretty print, I can't walk away. I probably have 50 rolls at home (I find them at HomeGoods, Marshalls and TJ Maxx), so you better believe I have found awesome uses for them beyond wrapping gifts.
Keeping surfaces safe from little artists– when we are doing an art project that is messy, I love either covering the table with wrapping paper or putting it on the ground to catch any spills. I also like changing it up with a fun print for a pop of color and change of decor. Big bonus: toss the mess into the recycling bin once done!

Photo Background– whether you are a blogger looking for some fun backgrounds for your posts or if you are throwing a birthday party and want to set up a photo booth with a popping backdrop, gift wrap is your answer. Here are some examples:
Wall-papering furniture– if you want to add some color to a piece of furniture (armoire, bookcase or shadow box) without the commitment of painting or real wall paper, use wrapping paper! It's so easy to do and when you are over it you just pull it off!

Decor– whether you want to use it as a mat for a frame or use it as the picture in the frame, this is a great option to play with some patterns and print. I had a huge stack of photo booth prints that I wanted to frame. I used a huge fame from Ikea and covered it with back and white striped wrapping paper and the. Added the pictures. It's a fun addition to the playroom.

Party Table covering– I've used black or Kraft paper gift wrap as a runner at a dinner table and written on it with chalk marker. It's much more inexpensive than buying a chalk "runner" and works just as well in my opinion. Also, if you are using smaller tables for a party, you can cover them with paper and incorporate it into your party decor. Check out the tables I covered for a Valentine's Day cookie decorating party. Again, a bonus was peeling off the paper that was covered in frosting and sprinkles for an easy cleanup.
Also, one I did not include in the five uses above, is wrapping flowers. If you are taking flowers to a friend, give the boring clear cellophane a boot and use one of your fun prints. Tie it off with some raffia ribbon and you are set!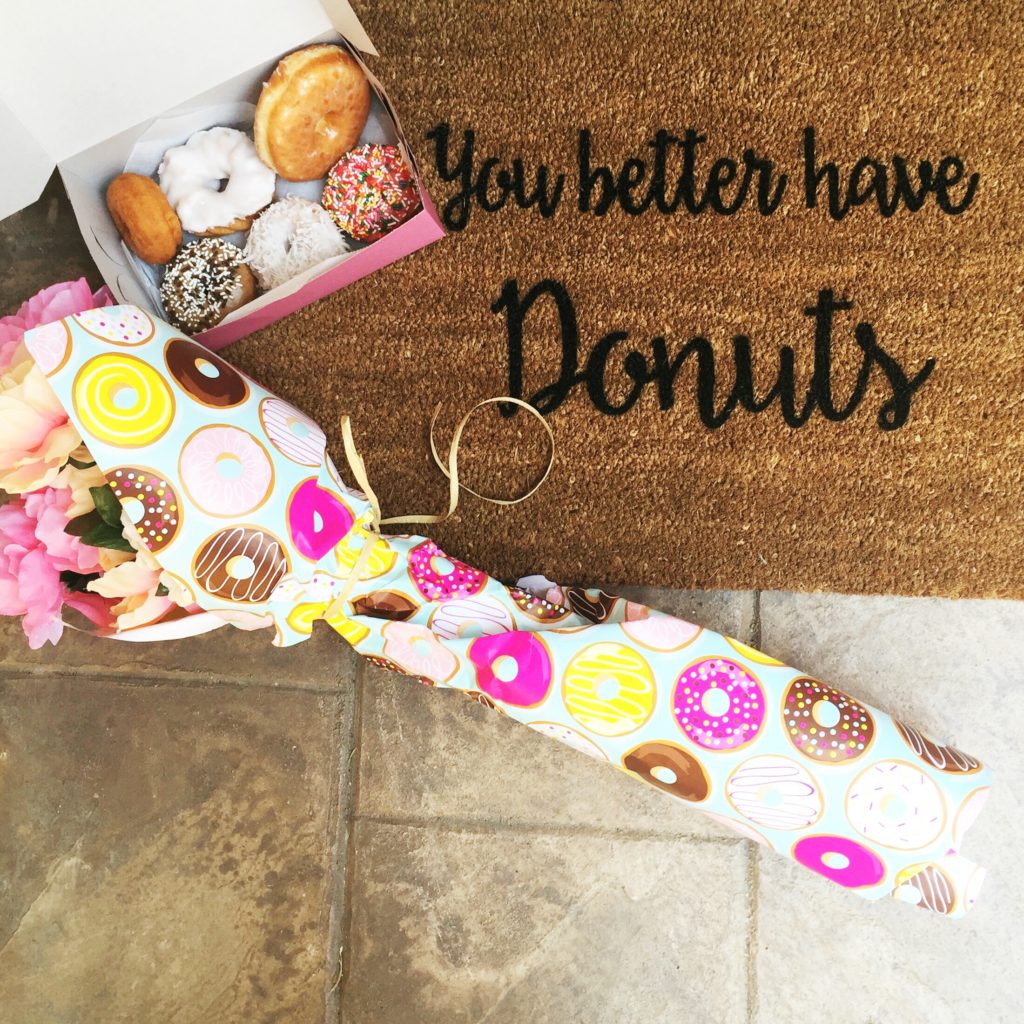 I feel a organizing gift wrap post coming on with my 50 rolls! Ha!
With love,
Shahla