When your super imaginative four-year-old dresses in costume 80% of the time and then has a couple costume-changes during the day, your house is pretty much unpresentable 100% of the time.
Seriously, it looks like her closet threw up in her room and then took a dump in the form of costume jewelry. Have you ever stepped on one of those babies? Makes stepping on Legos seem enjoyable.
Sometime around November, Layla started saying that she wished her costumes were hanging so she could see them all instead of digging them out of a trunk. It dawned on me that this could be the answer to getting the dress up clothes under control. I set out to find a solution.
One of those solutions was a nice sturdy armoire. There are so many gorgeous ones and even some amazing DIY ones on Pinterest. Or even these great wooden dress-up organization centers. The only problem with this option for me is that she plays dress up all over the house, so I needed something I could move. If that isn't a concern for you, check out this one or this one here.
Then I thought, maybe I can just use a rolling laundry rack and spruce it up a bit. So I went on Amazon and found a rack with adjustable height feature. It was super inexpensive and the height is perfect for a four-year-old. You can find it here. I also bought wooden hangers for children's clothes that I wrapped with sequins. You can get them here.  
I wanted the "dress up station" (as Layla calls it) to be a bit more dressy. I grabbed some stretch sequin material, marabou feather boa and a glue gun and got to work. I didn't like the black plastic-y parts so I covered them using the sequins and boa.
I found some metal decorative pails with chalkboards awhile back at HomeGoods. Three of these fit under the rack perfectly to house miscellaneous accessories.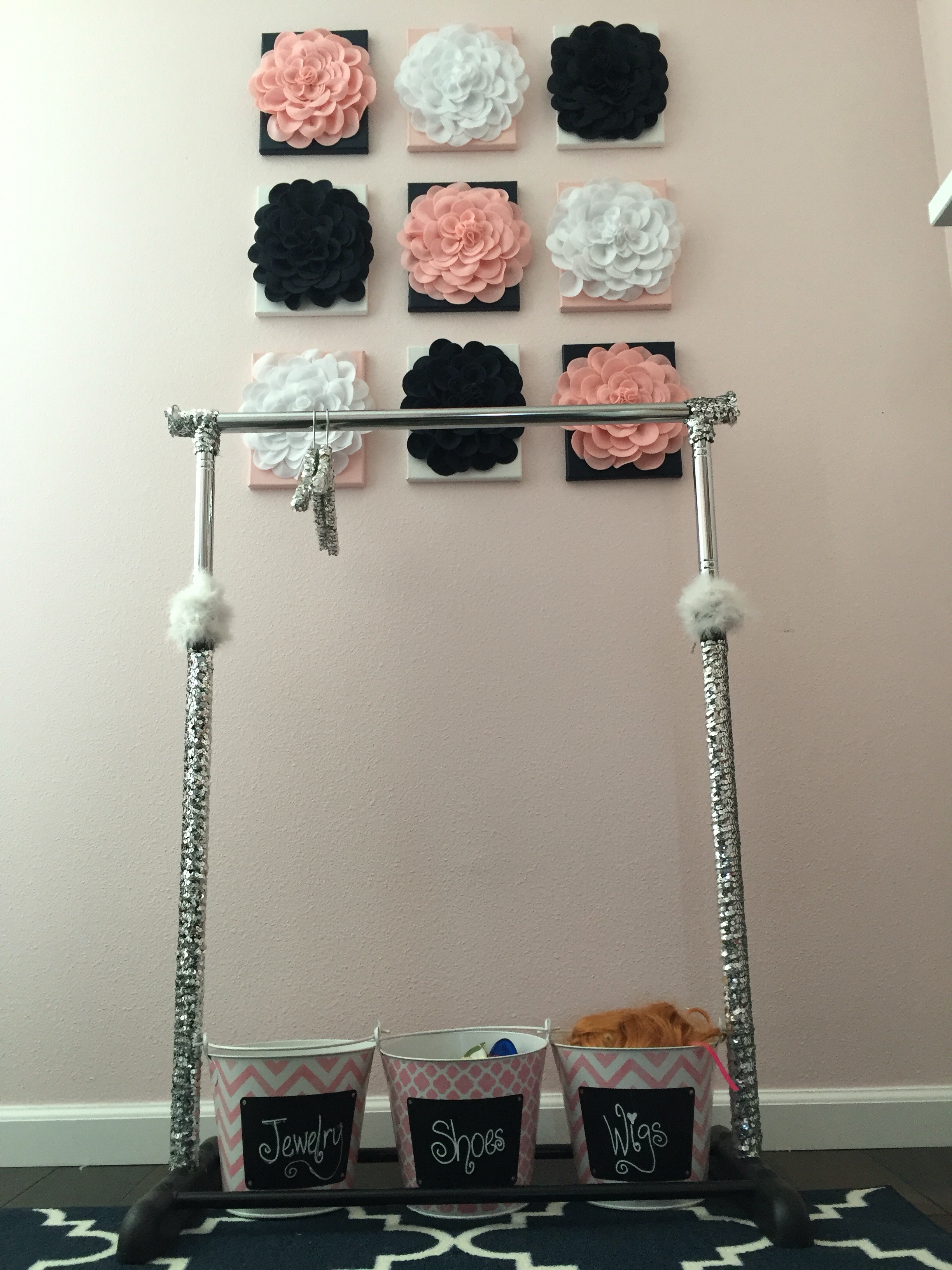 I ended up taking the wheels off so I wouldn't have to worry about this baby being sent down the stairs or into a wall by accident. Crazier things have happened here, better safe than sorry.
I still need to wrap my wooden hangers with the stretch sequin trim. I've only got three out of ten done. One day! Ha!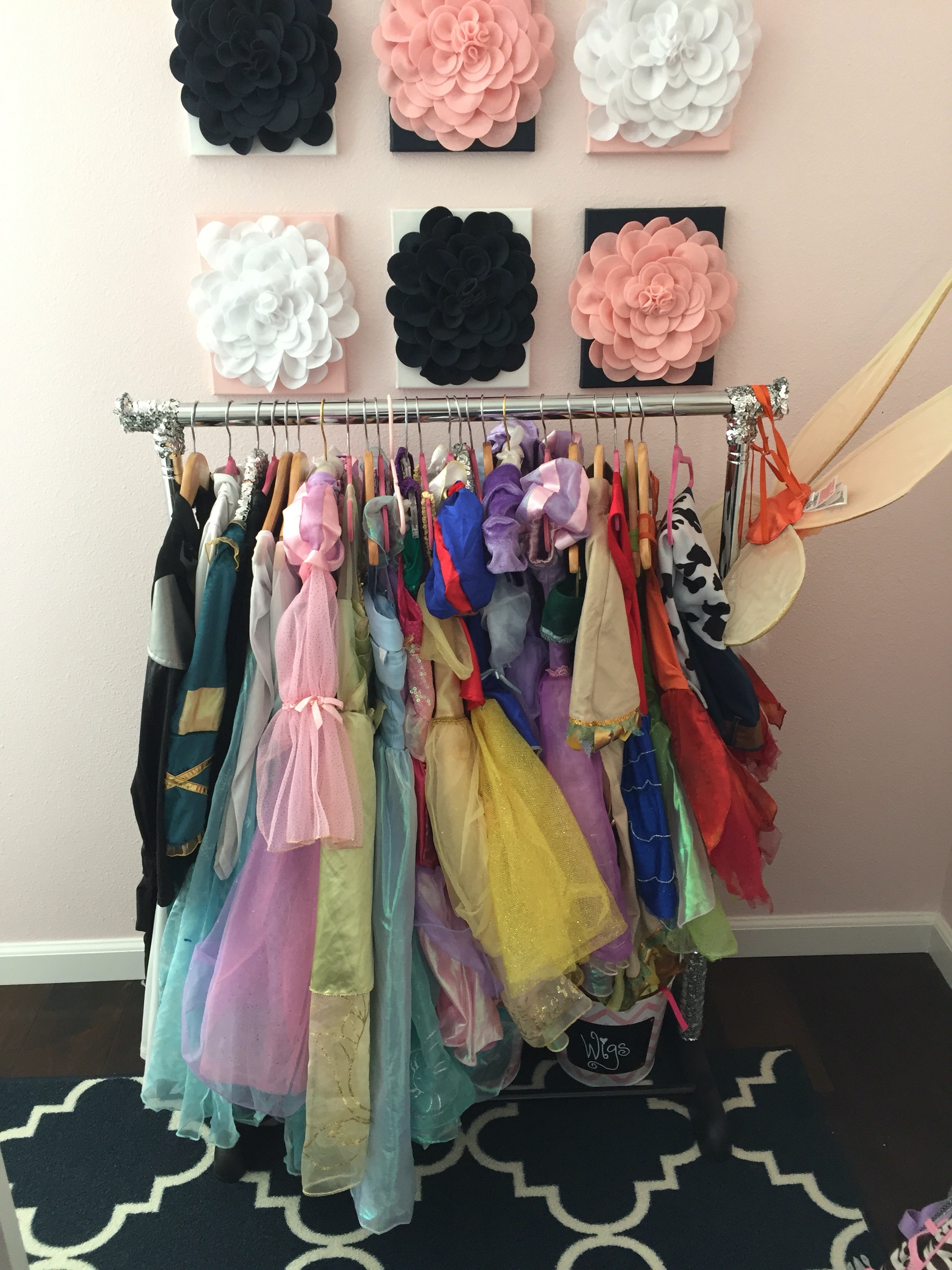 I surprised her with the dress-up-station on her birthday and she was so excited!! She has been so much better about hanging up the costumes when she is done playing. And while I would prefer an armoire to cut down on the clutter, I will just suck it up and enjoy the imagination of a young mind.
With love,
Shahla