Here we are a week before Christmas and I know the last thing on your mind is how you are displaying your greeting cards. You have probably had them displayed gorgeously since they started appearing in your mailbox after Thanksgiving.
This DIY is one you may want to file away to try next year. It's beautiful on its own. And even more special decorated with ornaments, pictures or greeting cards.
I was inspired by a layout in one of the Pottery Barn Kids Christmas catalogs that I received all the way back in October (shown below).
I was so excited to see the first batch of live garland show up at my local Costco to try this out.
Here's what you need for the basic chandelier:
24 inch work wreath (this is a shell of a wreath with pliable wires attached)
16 inch work wreath
Fresh pine garland
10 yards of wired ribbon
Cobra swivel ceiling hanger
Steps:
Lay out the larger wreath form and shape the garland to fit.
Secure the garland to the wreath form using the wired attachments.
Cut the garland and tuck in the excess.
Repeat the above steps for the smaller wreath form.
Cut 6 equal parts of wired ribbon (I was a bad blogger and didn't write down how big!). Work with it to see how much you want the bottom wreath to drop below the larger.
Tie the two wreaths together (spacing the six ribbons equally). Make sure to double tie to secure the weight.
Measure how low you want the chandelier to hang from the ceiling. Cut three ribbons of equal length to accommodate that.
Tie each ribbon onto the top of the larger wreath. (Think of a peace sign when you are considering placement).
Gather the ribbons together and tie (double or even triple) making sure the chandelier is level when holding up.
Follow directions for installing hook into ceiling.
Hang and decorate!
Check out a little visual reinforcement below.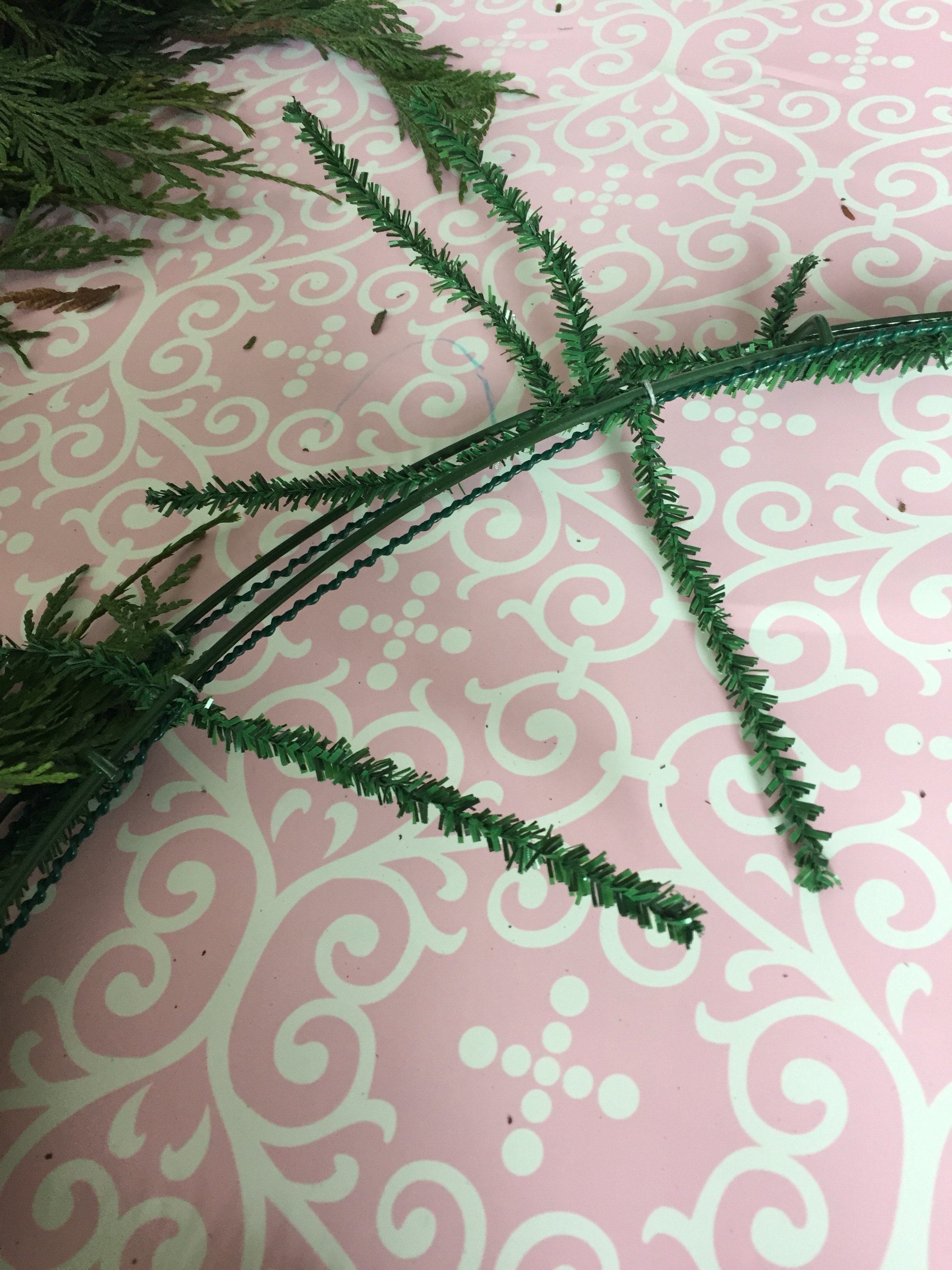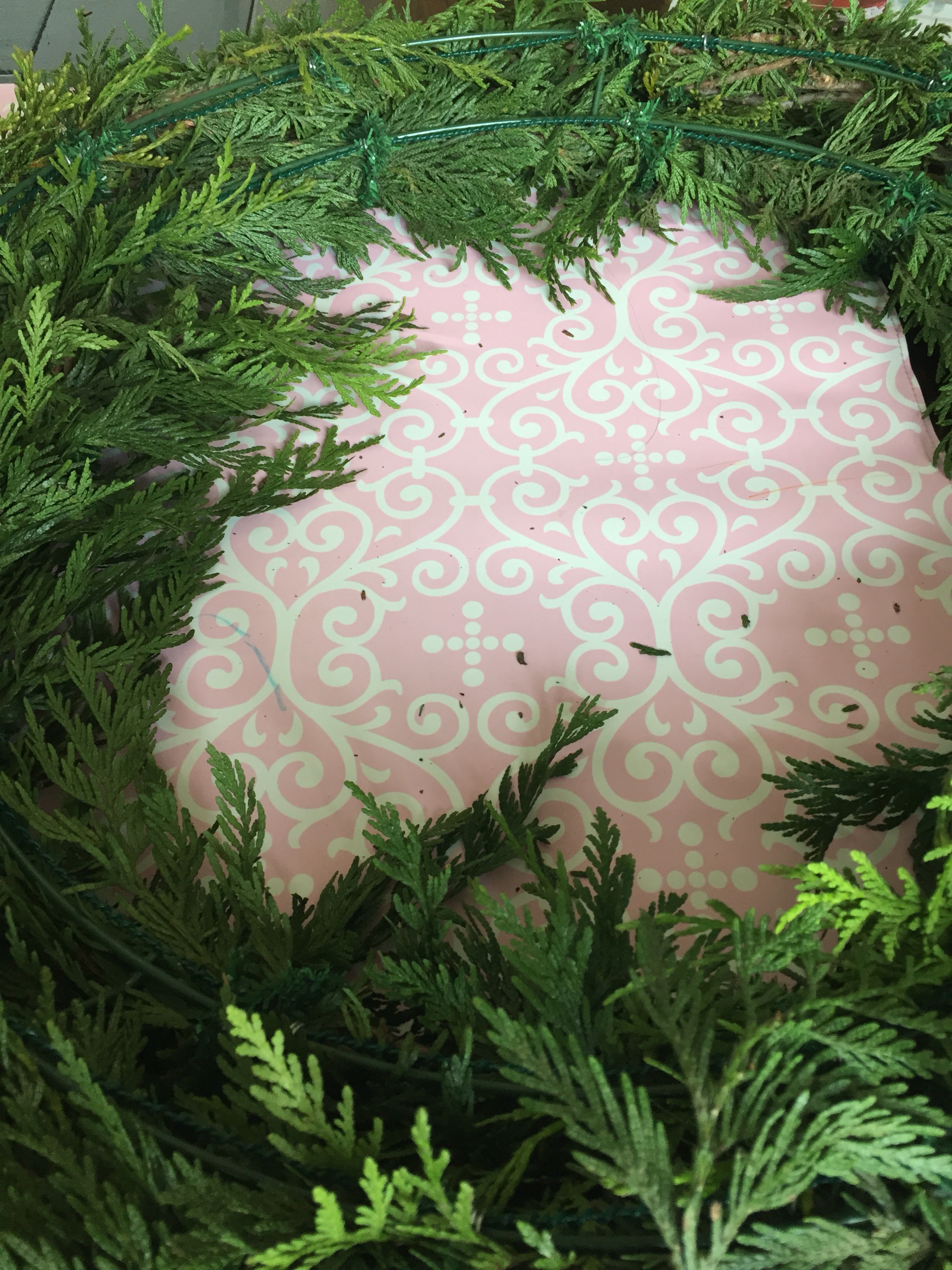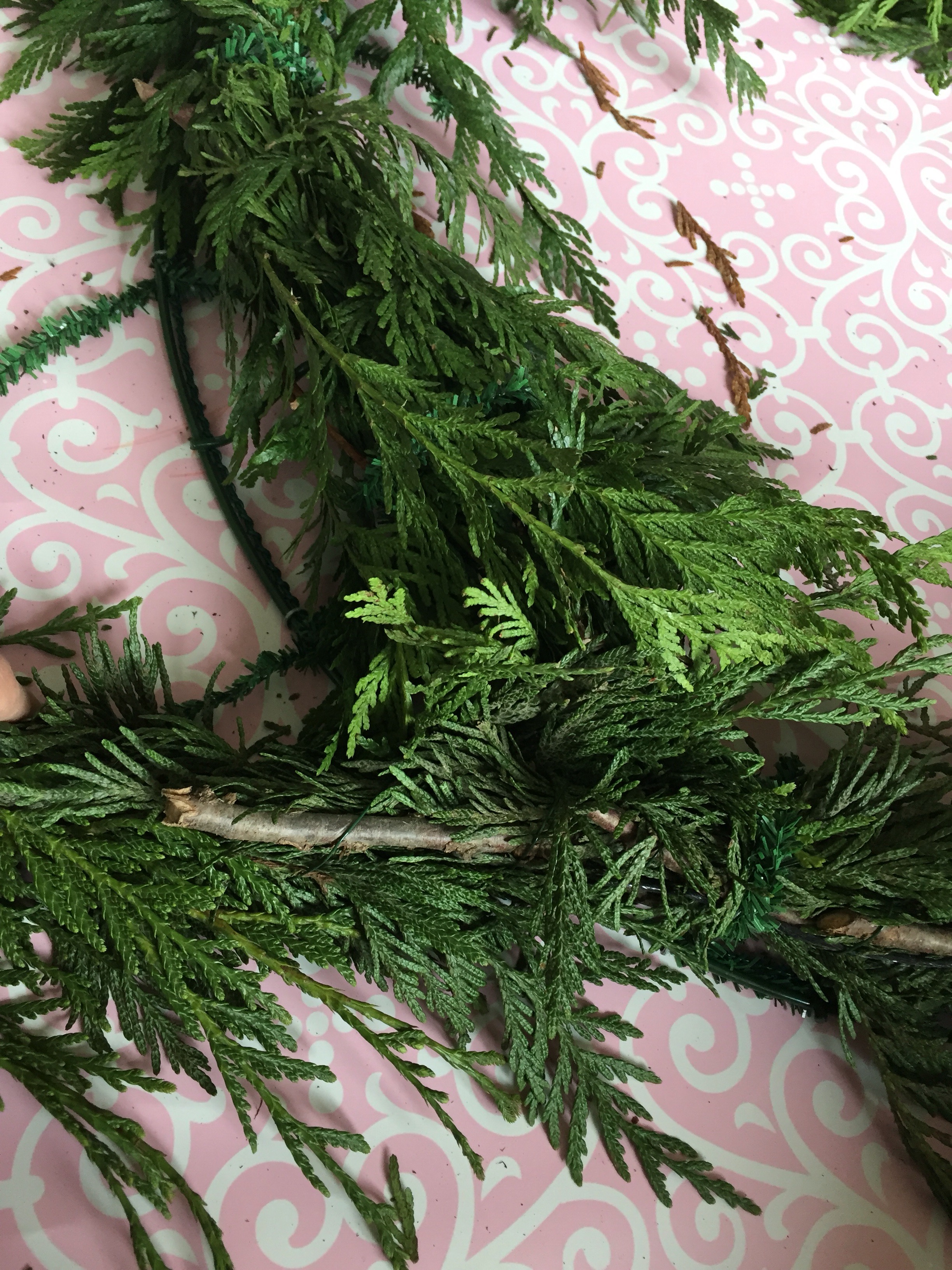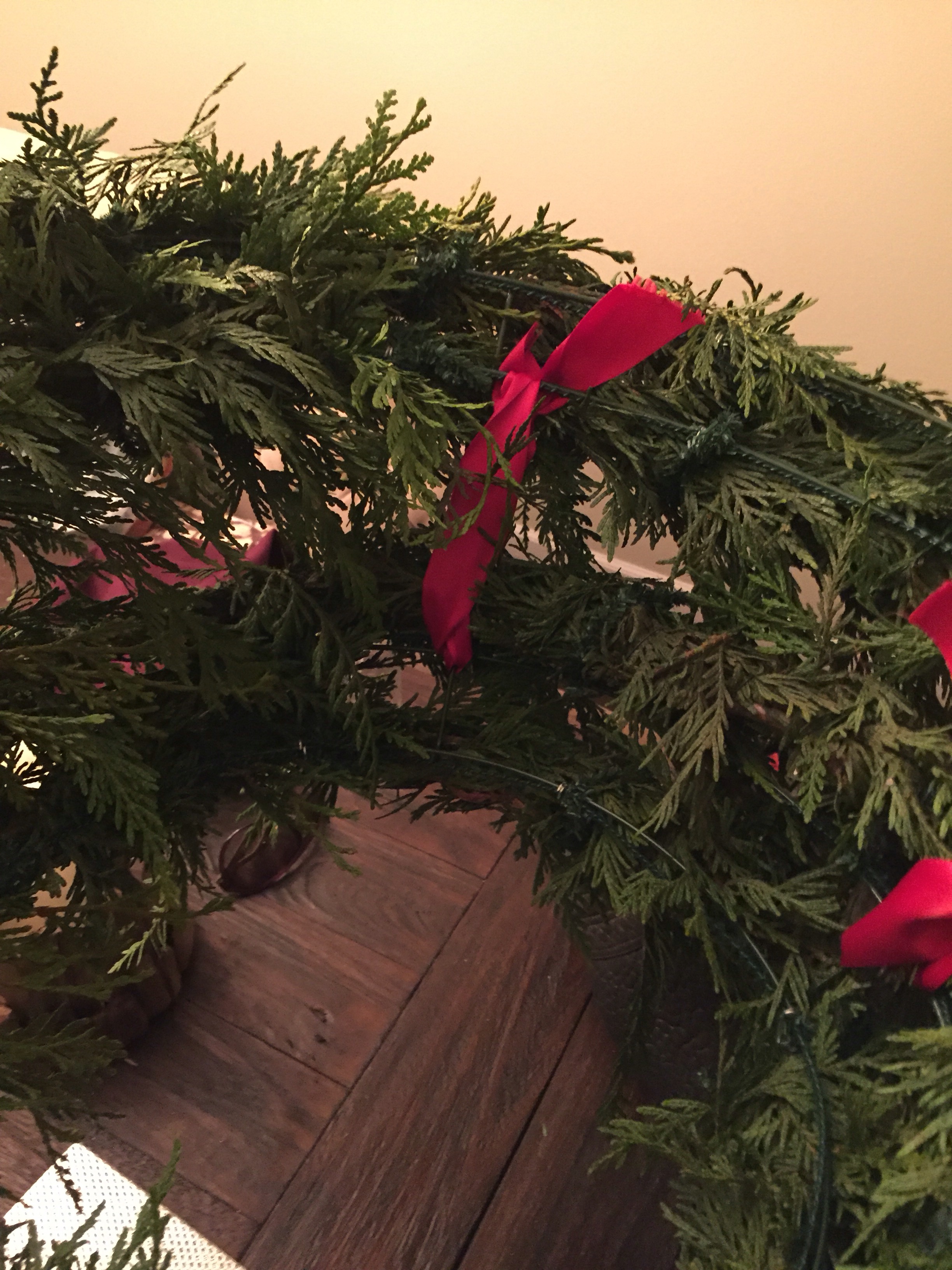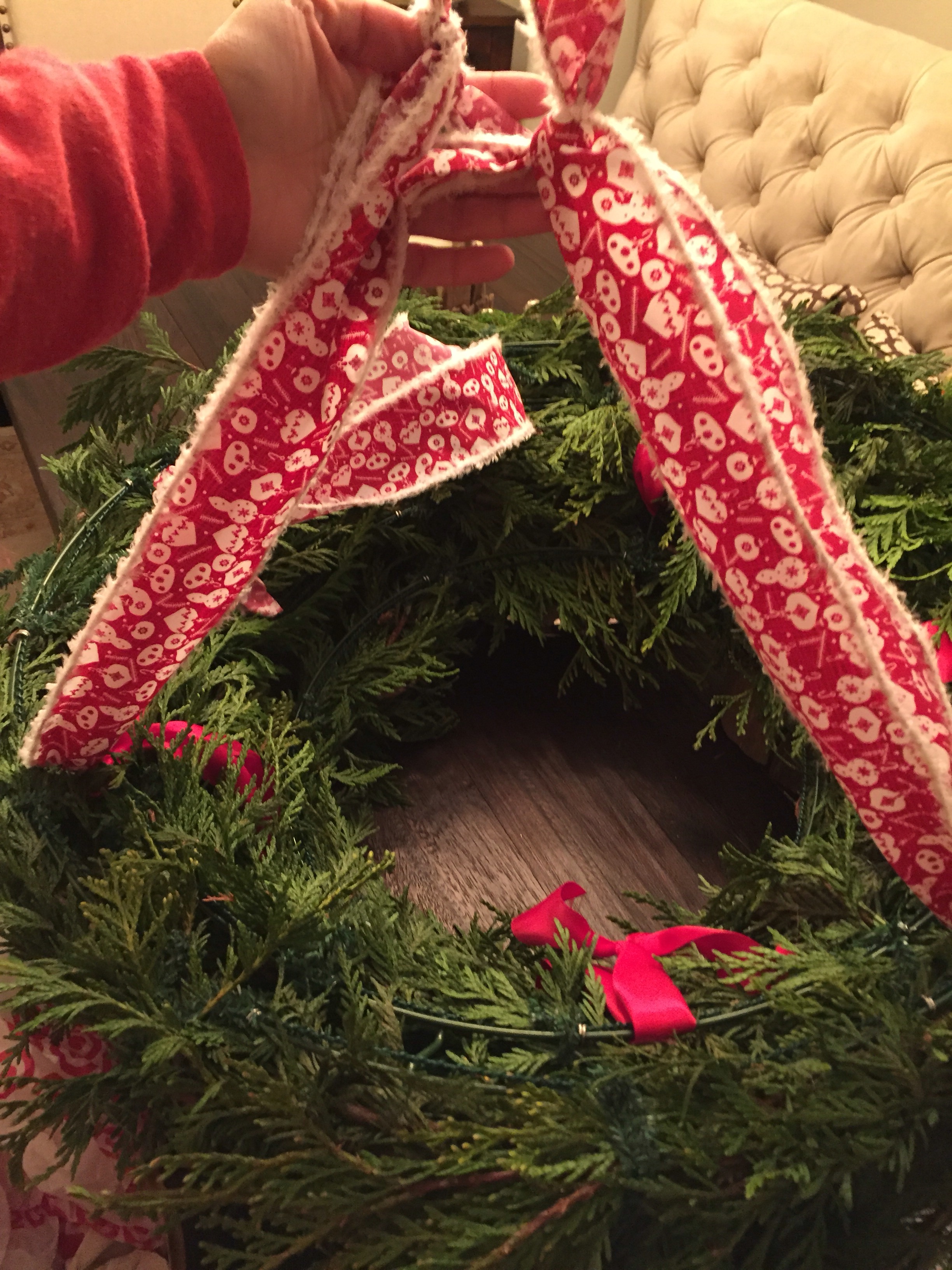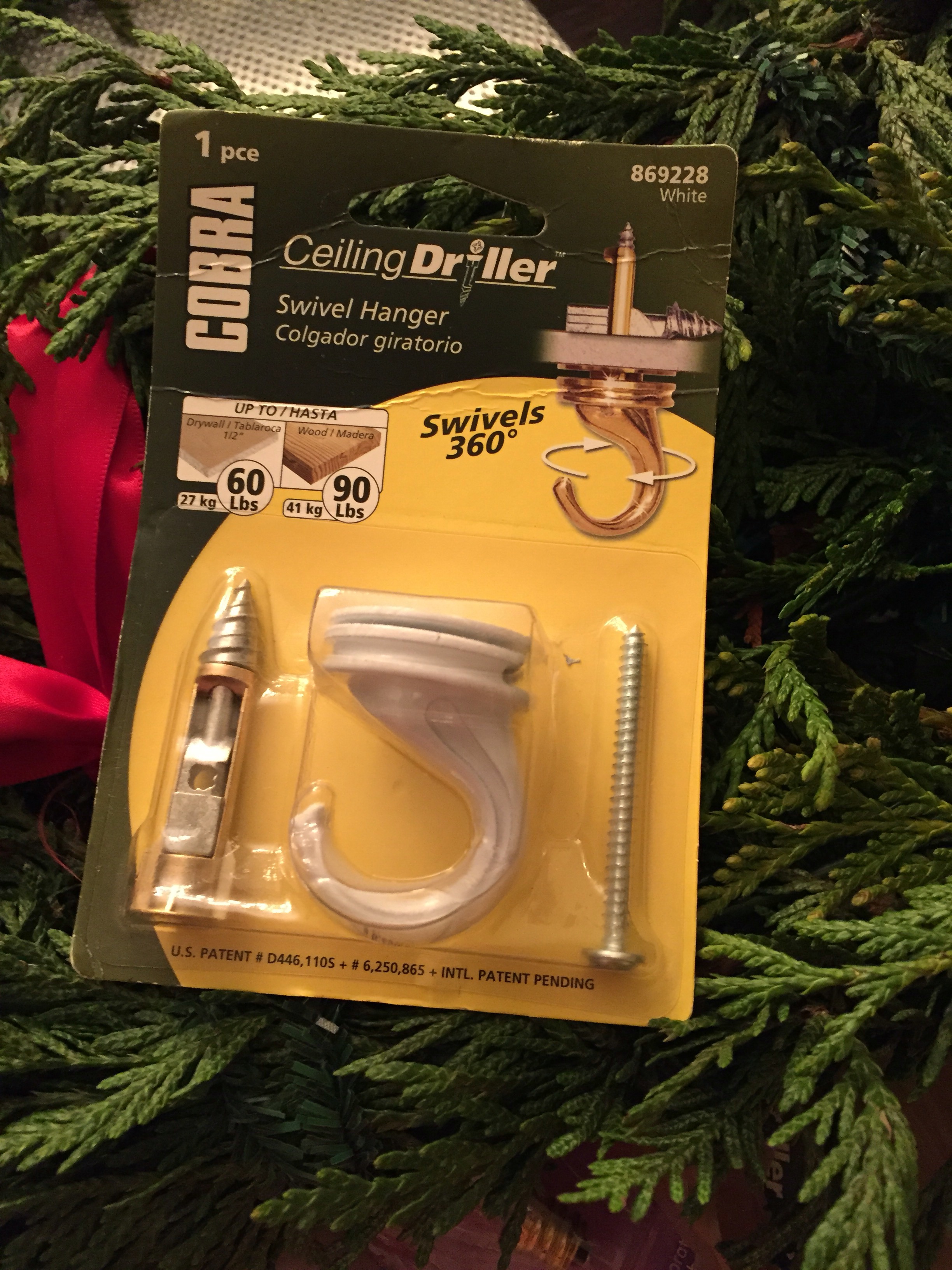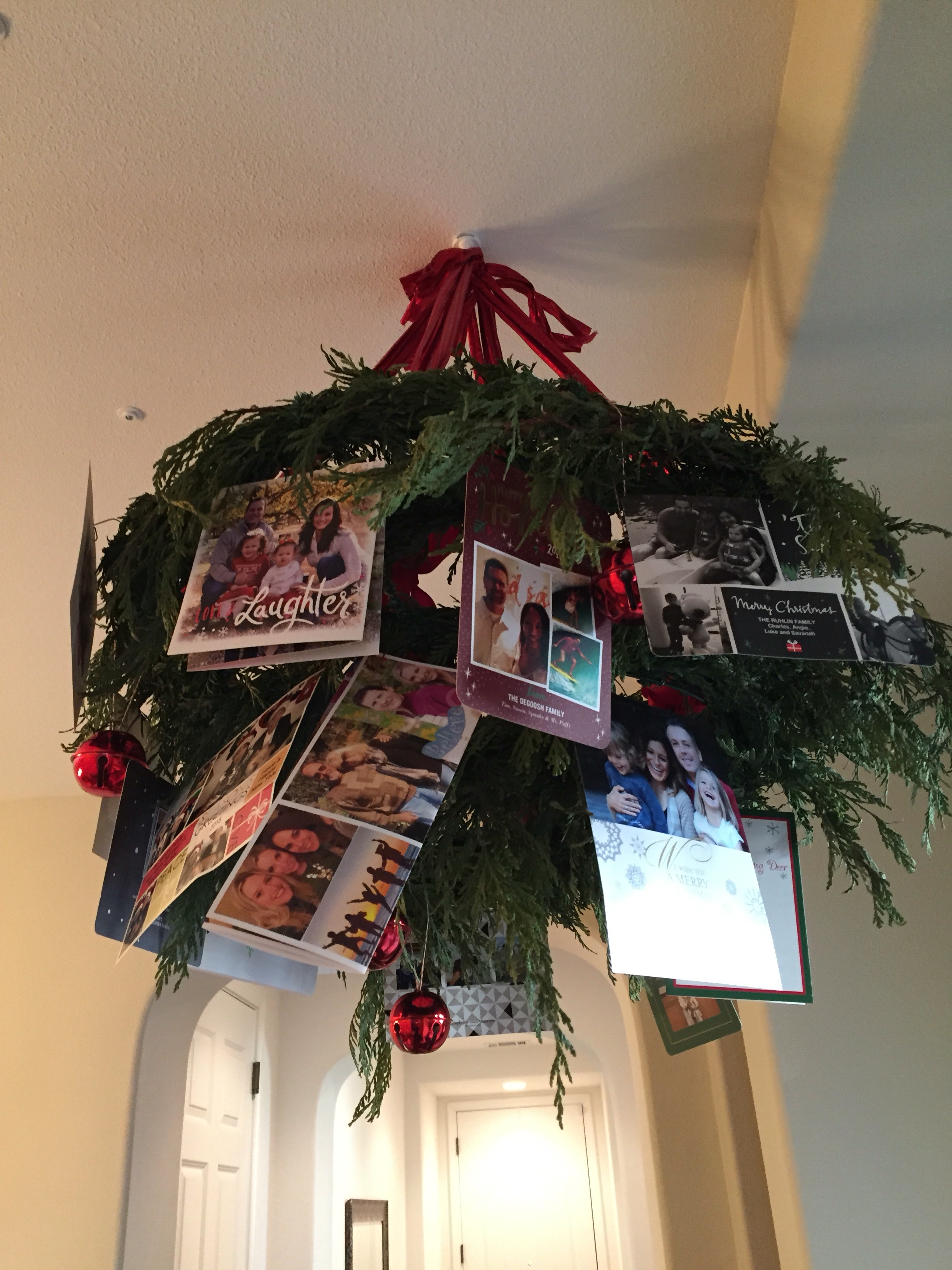 Although I absolutely love how my chandelier turned out, there are a couple things to consider. First, live garland dries out. So doing this in early November maybe wasn't the best choice. If anyone has the trick to keeping it green, please share!! Second, since the garland dried out I was super glad I didn't add lights as that could have turned out badly.
Let me know what you think!
With love,
Shahla