This post contains affiliate links. Please visit my disclosure page for more information. 
We are getting ready to embark on another Disneyland adventure with the littles. A major part of Disneyland prep is packing all of the costumes! My daughter is all about experiencing the Disney magic in costume. She also insists her brother dress up in theme with her and he's young enough to go with the flow. One of their dress up themes is Star Wars; Leia and Luke! My daughter said she wouldn't wear a crocheted Princess Leia bun hat from Etsy (her wig is itchy and she was worried the beanie would be too!). So I made the next best thing: Princess Leia Minnie ears!
I was actually pretty shocked at how easy this was to make! If you have been following my DIY's I made a Chanel-inspired pair of Minnie ears a few months back. Check out the tutorial here!
I got the plain Mickey ears here. And I bought brown yarn. I cut 36 pieces and measured each to be 30 inches.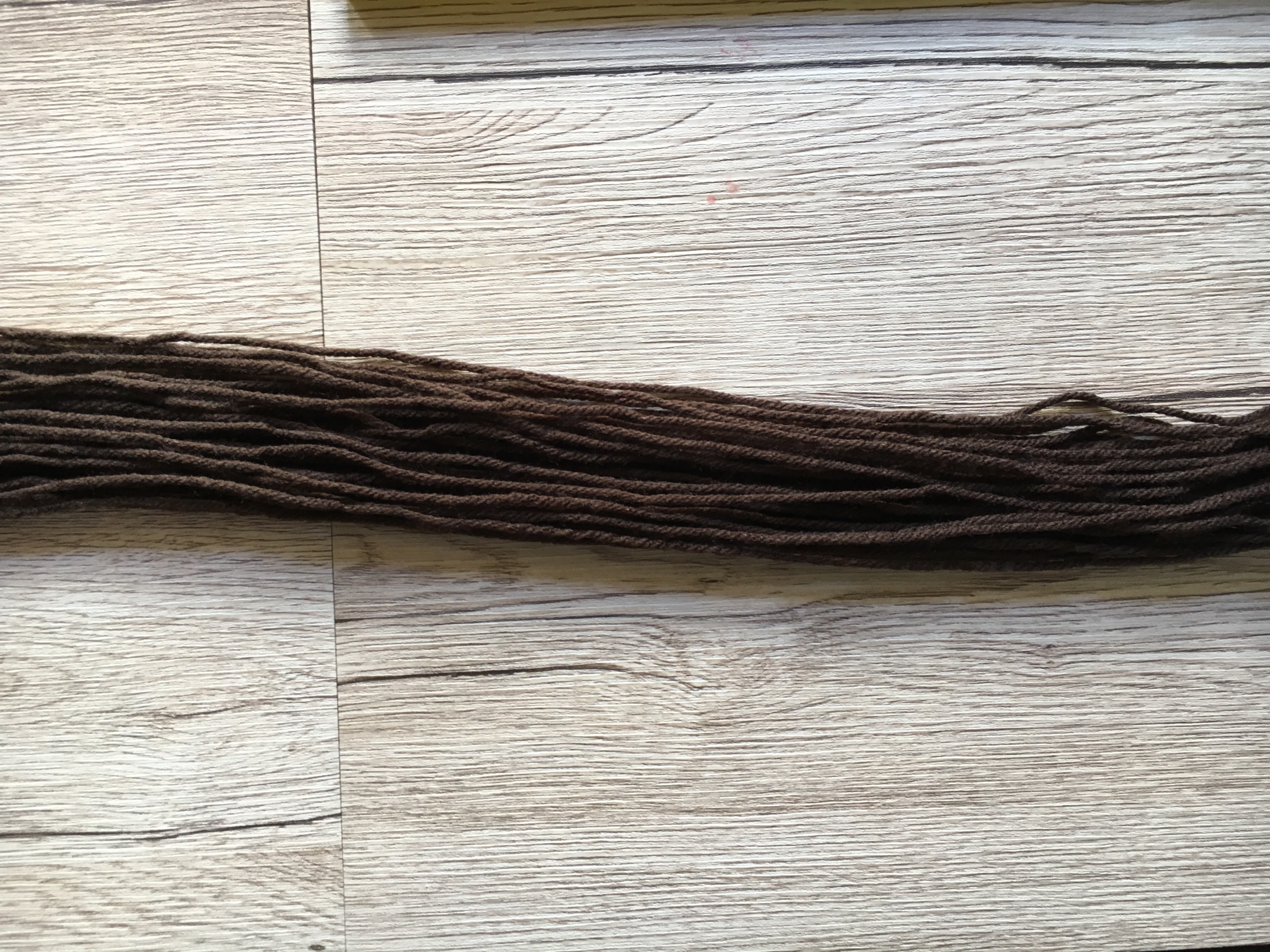 I tied off the top of the strand tightly with a small piece of yarn. Then I divided it into three pieces and braided the bunch.

Trim the end of the braid to make for a clean adhesion. I used a hot glue gun to glue the braid down in the center and worked my way around it in a circle (gluing as I worked). Two tricks with a hot glue gun: be careful as it is easy to burn yourself and glue small sections as the glue will dry before you get a chance to adhere the braid.

You should have enough to wrap around the entire front of the ear. At the very end, I tied the braid as I had done in the beginning. I trimmed and tucked the end of the braid under the side of the bun and glued it in there.

I repeated the same steps above for the other ear.
Then I used a large white spirit bow and silver trim from Hobby Lobby for the Minnie bow. I snipped off the rubber band and wrapped the center of the bow with the trim. I wrapped it around twice and glued it down.

After adhering the bow by using hot glue on the bottom sides of the bow to the yarn buns, I trimmed the bow and glued the remnants to the underside of the headband.

Voila!! I added triple flip grip because my daughter's hair is fine and I didn't want it to slip off.
If a DIY isn't your thing…go check out Etsy for some great options! May the force be with you!
With love,
Shahla