My husband had started working on the DIY market stand for the kids in October. We had been so busy that it was threatening to join the land where our DIY's go to die (does anyone else have this problem?). My daughter has been asking to have a stand where she could sell hot chocolate and cookies to raise money for the local food bank. We wanted to make them a neutral market stand that they could play with inside the house and also be able to use in the various seasons (lemonade or popsicles in the summer… chocolate around Valentine's…so many fun ideas). We knew we had to find the time to finish the project!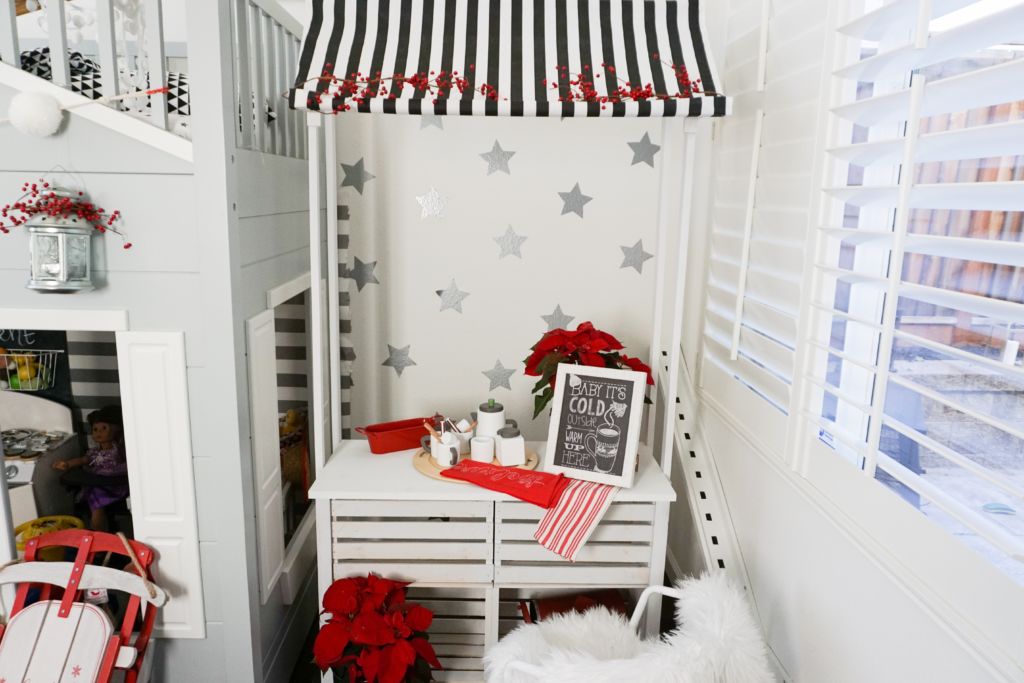 Let me also back up and say, when my husband does a DIY he doesn't write down any measurements or take pictures of the steps (I swear he does that so I can stop asking him to build things). If you need the step-by-step instructions…I am sure you will find them on Pinterest. Google searches and Pinterest is where we found inspiration for our market stand. Hopefully this post will inspire you to try to make your own!
My husband used 4 crates from Lowes Home Improvement and also some 2x4s to make the most of this market stand. All of the pieces are held together with screws and brackets. My daughter and I painted the stand with a white chalk paint. She was so proud to be able to paint it herself. We didn't worry about how even the paint application was because we were going for a more rustic look.
I bought the fabric and wooden pieces to make canopy from Amazon. Here are the links (they are affiliate links, which means I make a small commission at no additional cost to you). You can get the striped fabric here and the brackets here or here.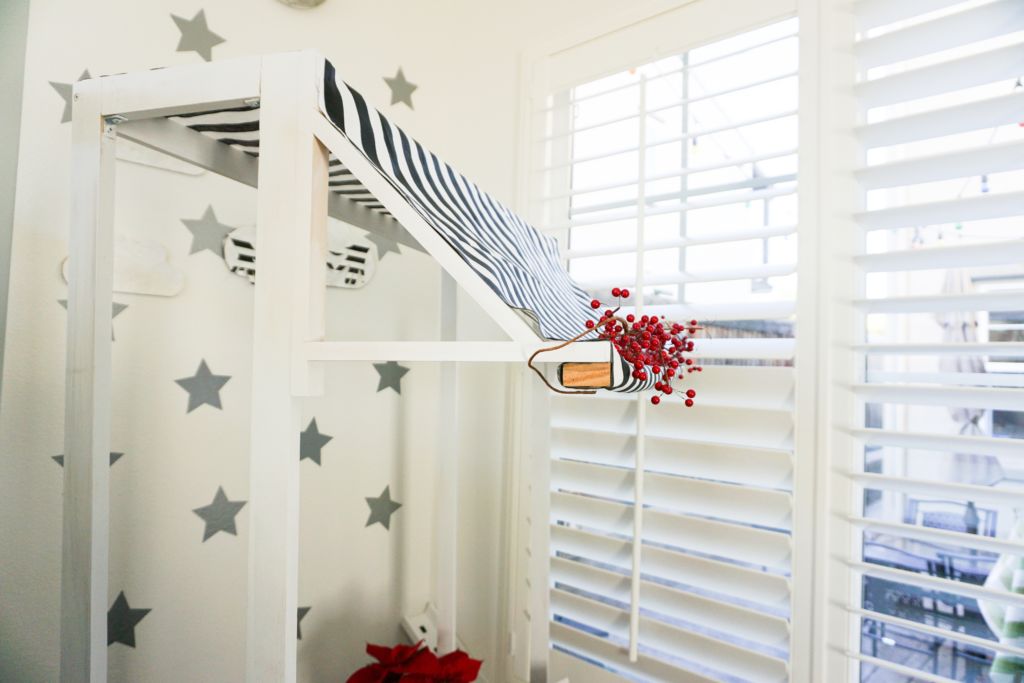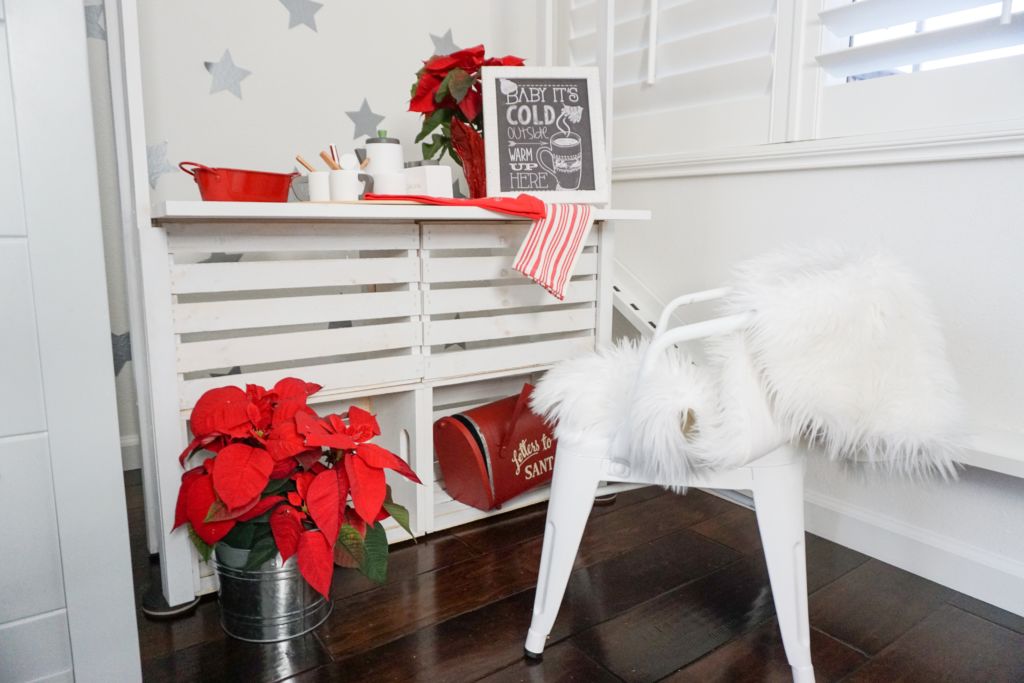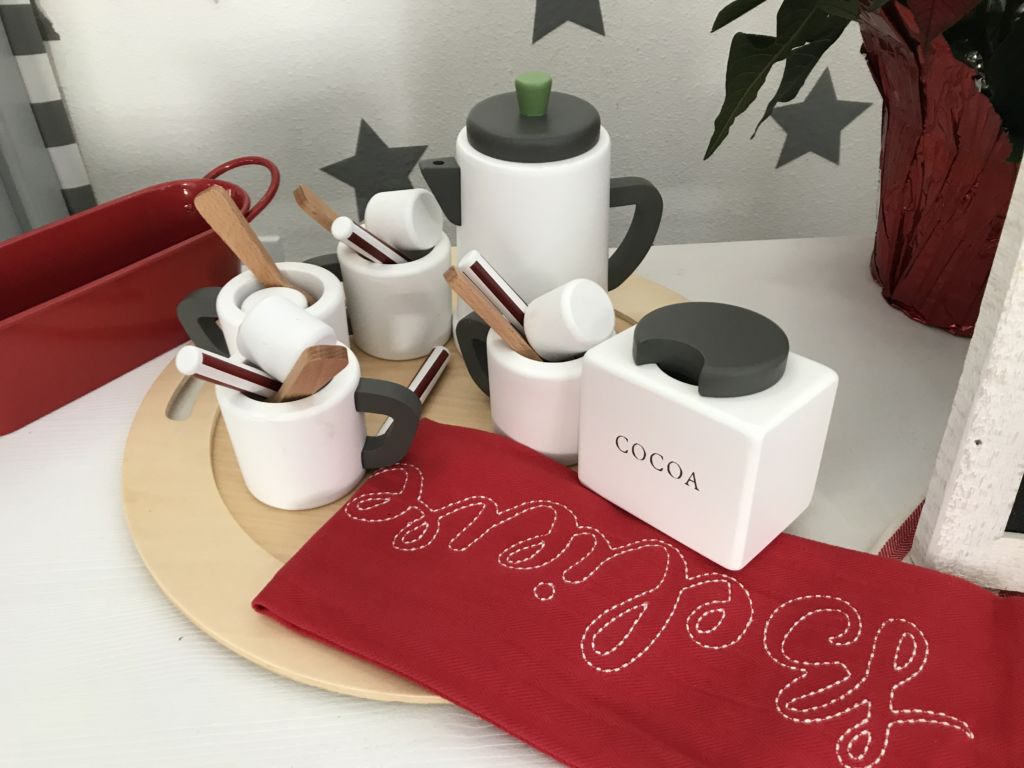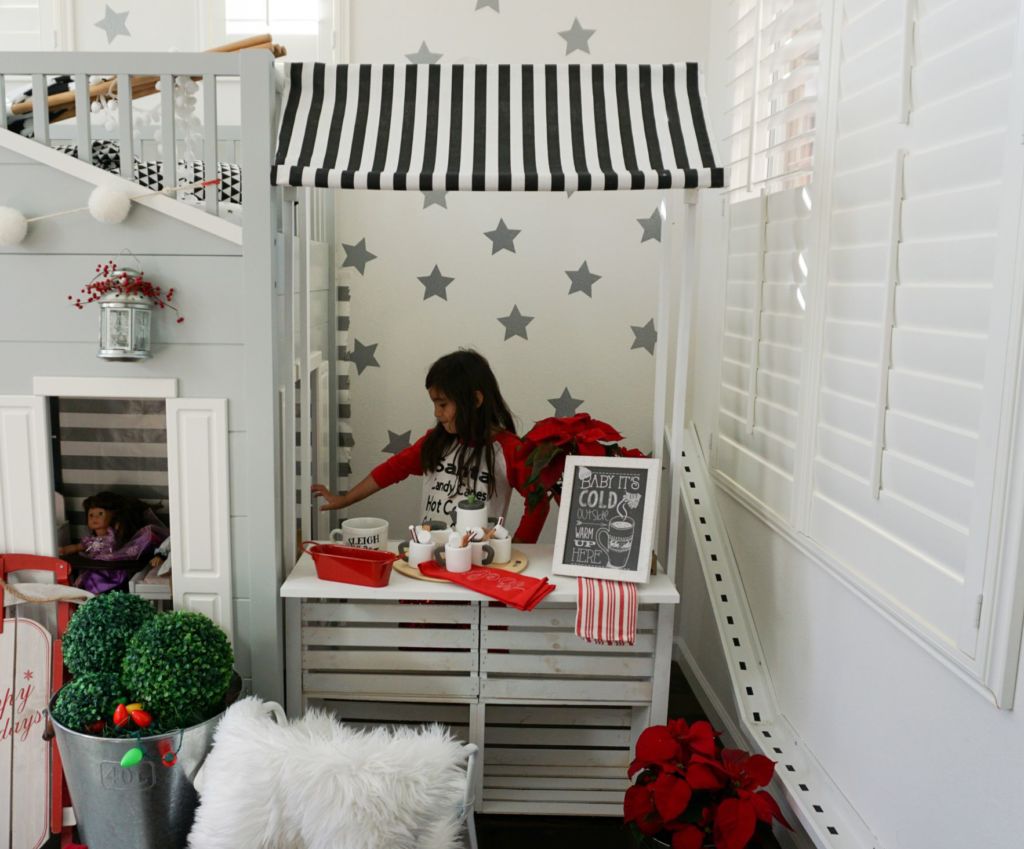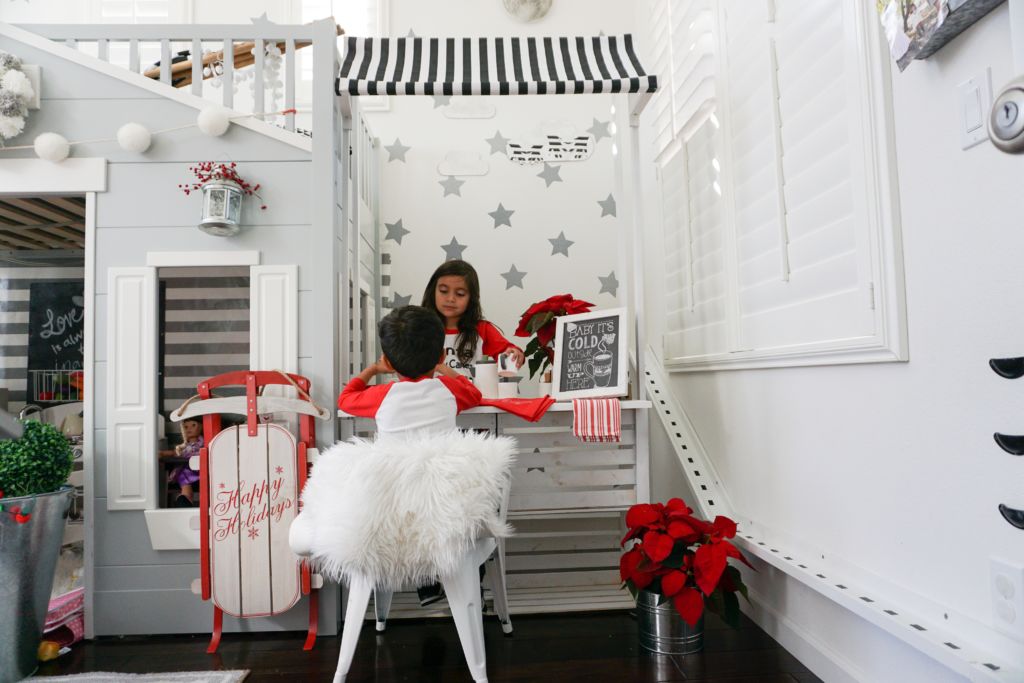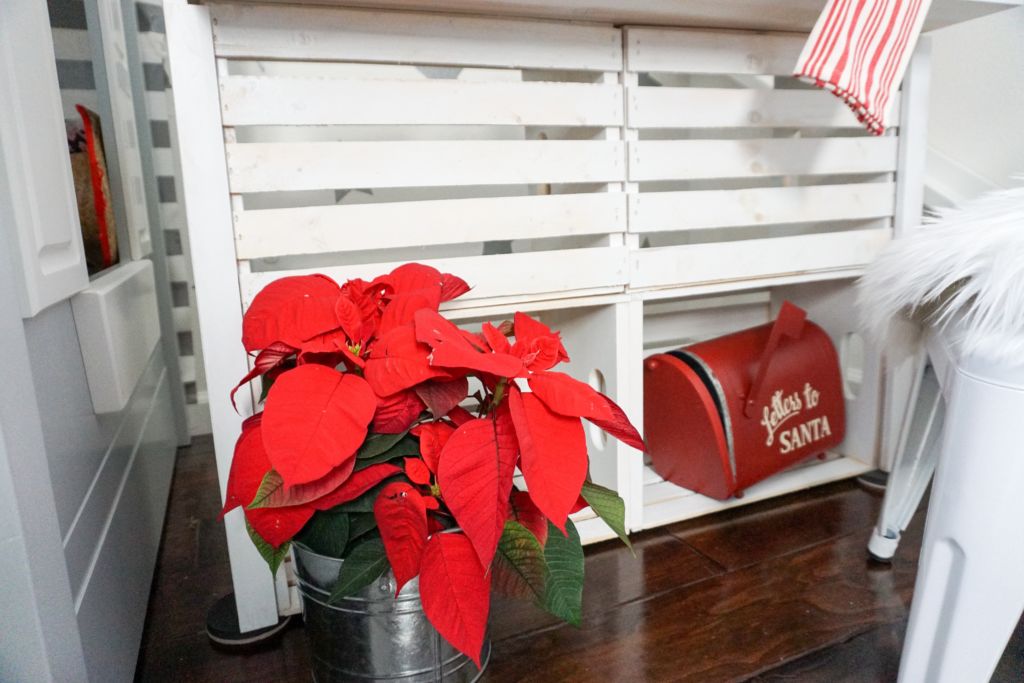 He also put some sliders on the bottom so we could move it around the playroom without scratching the floors.
The kids are loving playing with this market stand (and if I am being honest I am loving decorating it!).
With love,
Shahla