Sometimes crafts come together easily where I feel like I'm a rainbow spitting, cotton candy farting unicorn. Other times, it goes so poorly that I should have just set a bag of money on fire. Thankfully this craft is the former and not the latter!
I absolutely love the bright colors and floral themes of spring and summer. I've been wanting to dress up the playroom with the changing seasons, but didn't want to spend a ton of money doing so.
These floral letters are relatively easy and inexpensive. They are versatile enough to be incorporated in decor for baby/bridal showers, birthdays, weddings and more.
First, hold onto any cardboard boxes for this craft. The size really depends on what you want. Trace the letters you want to cut out for the project.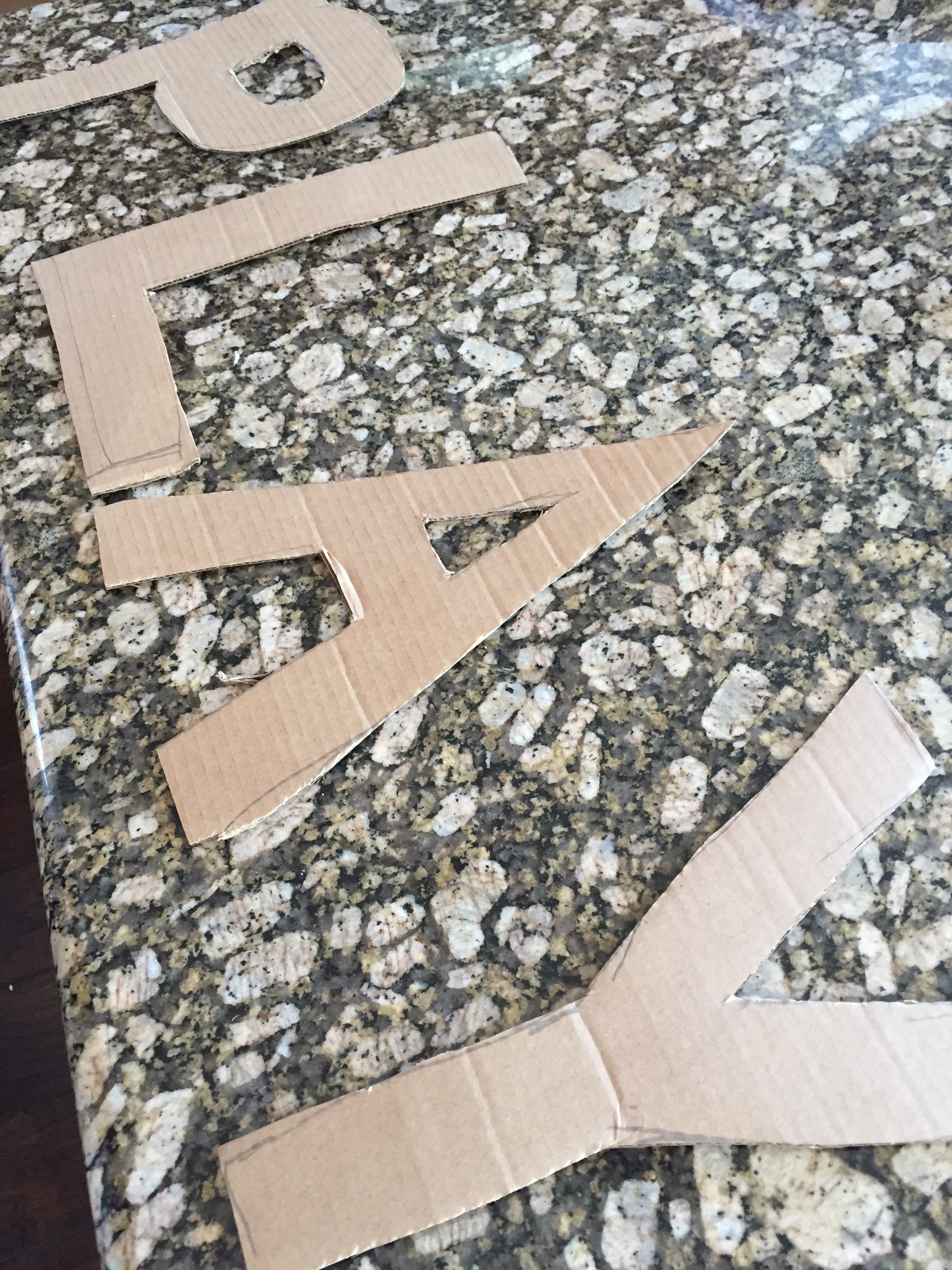 Gather the rest of your crafts. I used
floral wire
wire cutters
green paint (I used olive green)
moss
flowers/leaves
scissors
knife

I painted the letters with olive green paint so if parts of the cardboard weren't covered, it wouldn't be noticeable.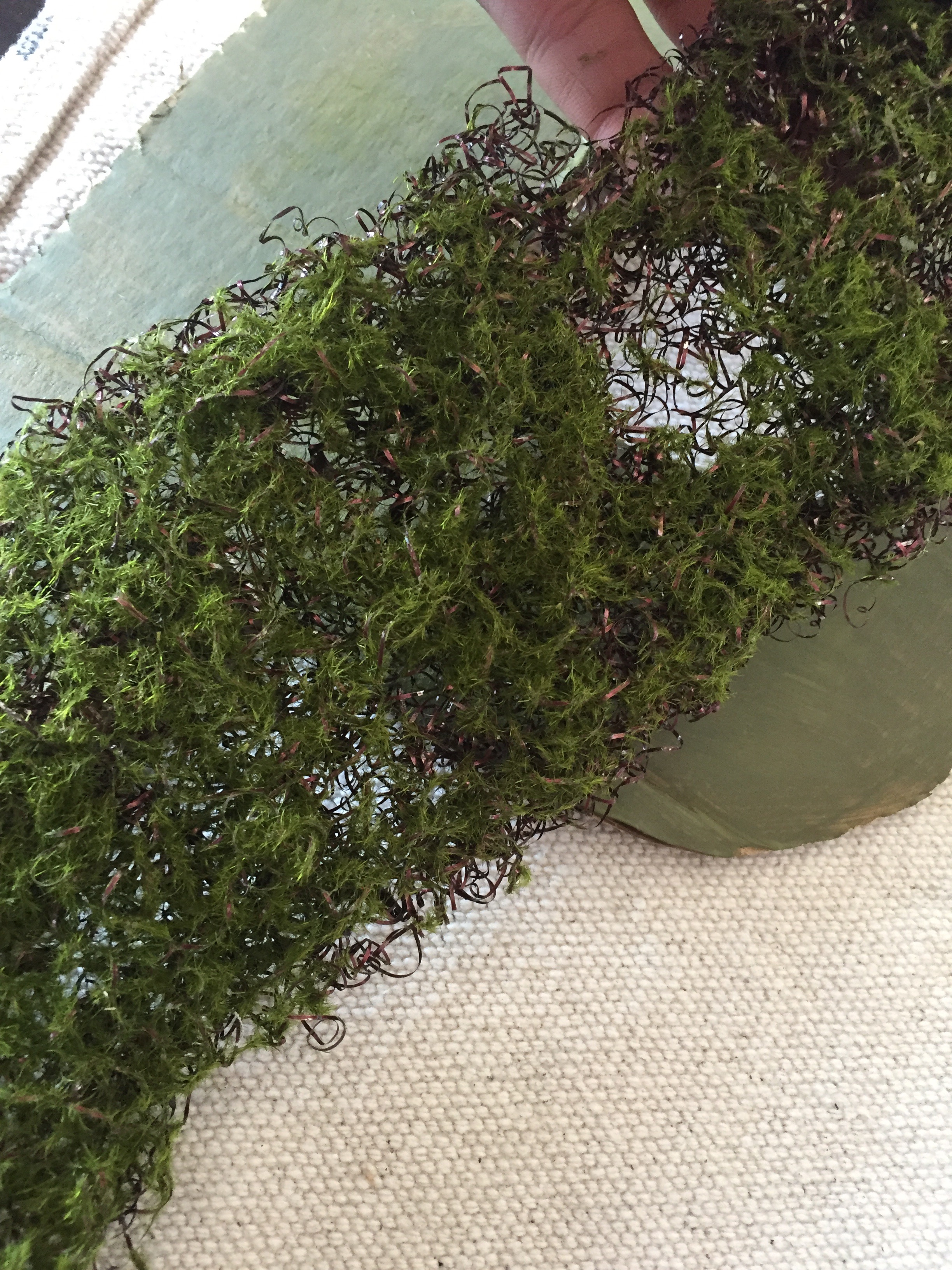 I ended up finding a roll of miss ribbon from Easter and used that for my project. I did see some moss ribbon rolls at the craft store too. They were just a little different, but would definitely work!

I cut the moss to fit. I used my sharp knife to make openings (in pairs) for my floral wire (I cut each wire into four equal parts).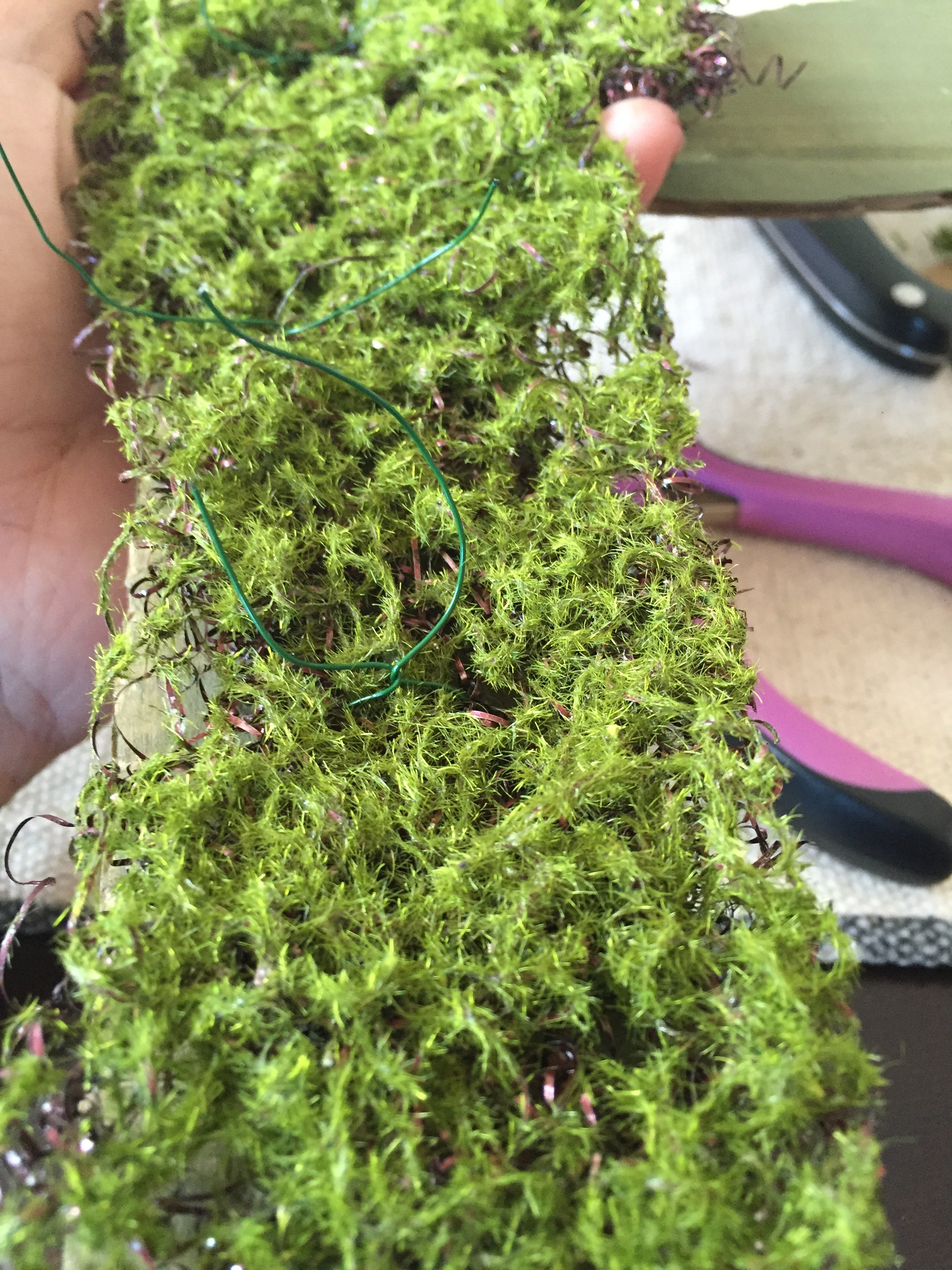 Poke the wires through the holes and moss. Twist to secure.
Once the moss on your letters are secure, you still should have wires sticking out. Choose and trim down the flowers you want to add and twist the wires around the stems to secure.

I added holes at the top of the cardboard backing for twine to hang the letters that I wouldn't be able to simply loop through.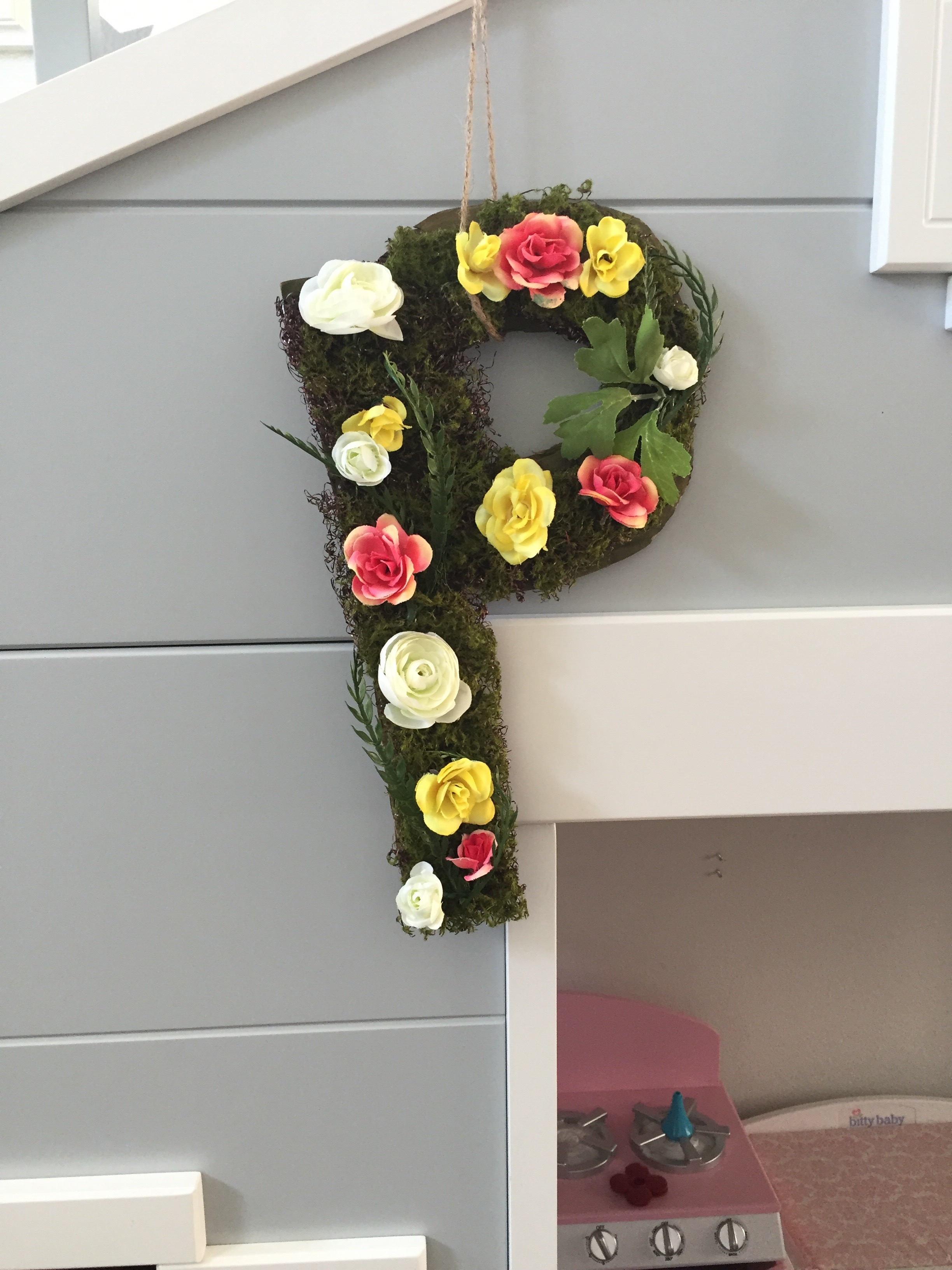 I love how it all came together!
With love,
Shahla