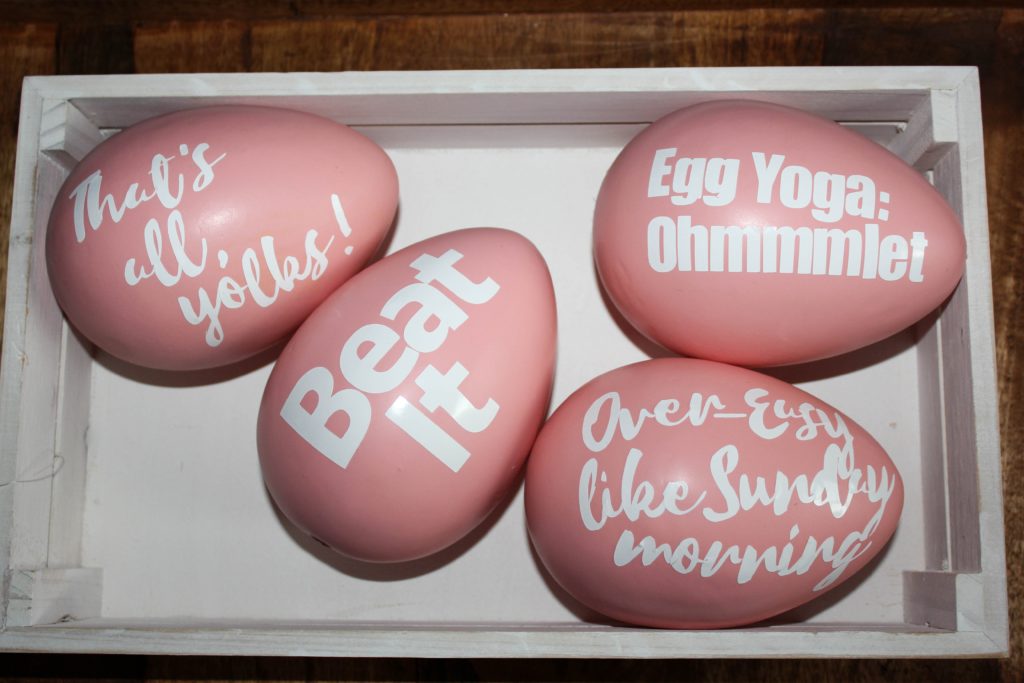 I love a good funny pun. Especially when it relates to holidays. You may recall the DIY Pun'kins that were inspired by Studio DIY. I wanted to do something similar with eggs. So I searched the internet for some funny egg related puns and found some great ones.
Silhouette was kind enough to send me a machine and products to make some fun easter/spring decor. These eggs were my first try at using the Silhouette Cameo 3 for cutting vinyl.
I purchased these larger lacquered eggs from Hobby Lobby. They came is a few different pastel colors. I chose the pink eggs for this project and used white vinyl from Silhouette. If you have smaller puns, you can definitely do the same on hard boiled eggs too.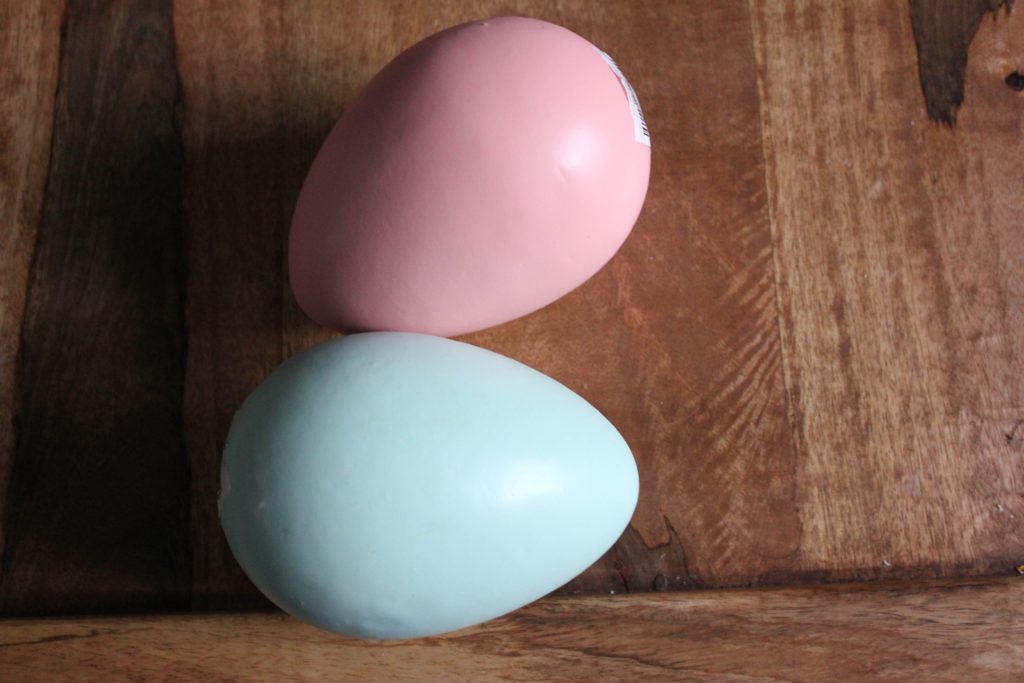 I downloaded a font called Rustic Brush Script from Silhouette Studio and played around with the measurements depending on the number of words or letters. This way I was sure the words would fit on the eggs. I also used a block type to give a little difference to the typography.
Funny Puns:
Over-easy like Sunday morning
Cracking up
Beat it
Egg yoga: Ohmmmmmlet
That's all, yolks!
Other puns I found while searching online:
Look at the sunny-side up
Batter up
Eggcited for Easter
Don't egg me on
Are you eggnoring me?
Going to get yolked at the gym
Since this was my first time cutting and applying vinyl, the eggs are not perfect. They still turned out really well! You can really position them on the eggs however you please. They are perfect for cheeky decor or to give as a gift. We are going to an Easter egg hunt and I will make one of these on a glass egg as a hostess gift.
Any other funny egg puns you can think of?
With love,
Shahla