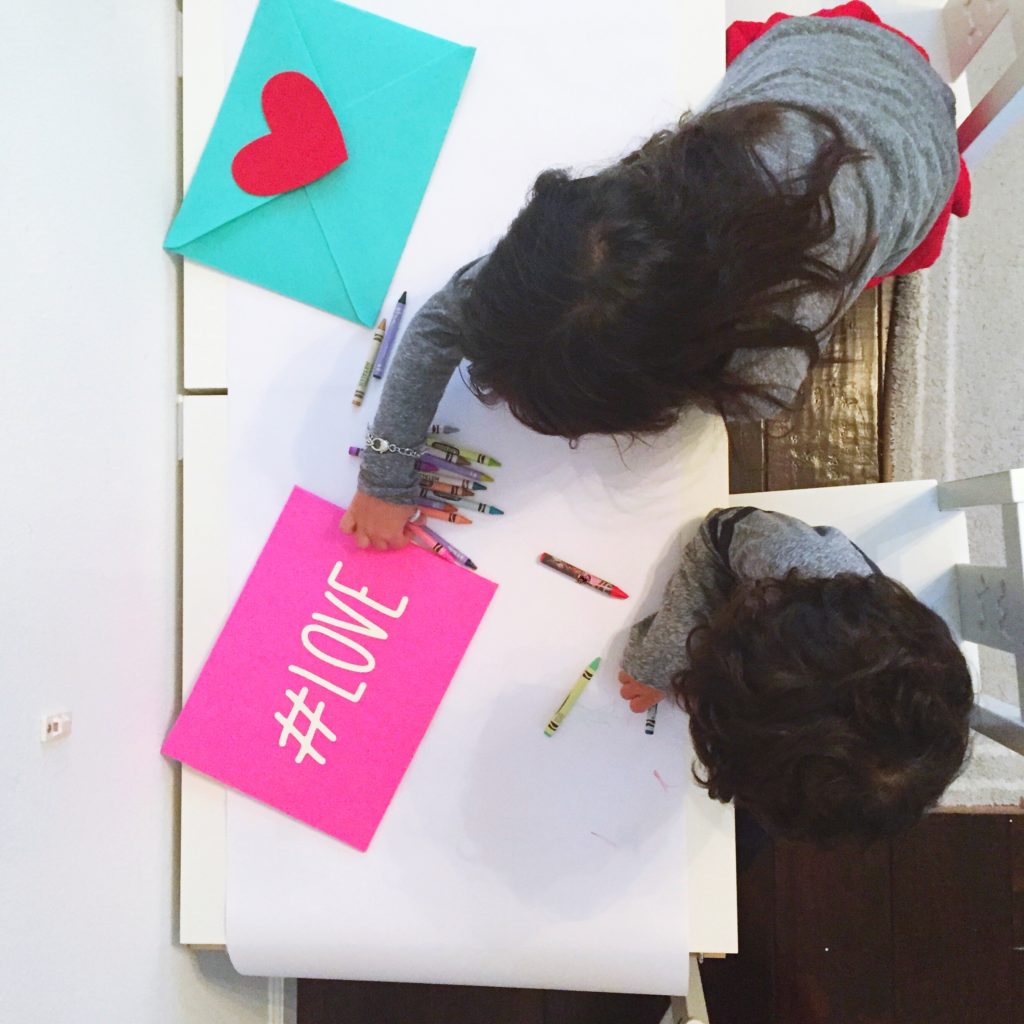 I love a good DIY when there isn't all that much DIY to it! When we were updating the playroom I wanted to find a table that could be used for crafts, legos, tea parties…pretty much anything my kids could imagine. After shopping online for awhile, I couldn't find one I loved that was also easy on the budget. I turned to Pinterest and found so many great DIY ideas on there (some requiring lots of tools and others not so much). This table is definitely the latter! So easy and inexpensive!
A common theme in a lot of the tables I saw on Pinterest, was using the LACK side table from Ikea as a play or craft table. The table is under $8, is easy to assemble and comes in a few colors (I am not sponsored by Ikea, I just REALLY like this table!). I bought two of them (really I bought four but we will address my hoarding in another post) and we use them as children's table at dinner parties to save space.
The chairs are also from Ikea. They do not carry the ones I purchased, but they have similar. Or you can find similar ones elsewhere! Many times my kids don't even use the chairs as the prefer to move the table away from the wall and stand/walk around.
My husband added a 22 inch wooden dowel and two eye hooks to the side of one table and we put a roll of paper on the dowel so the kids can color when they want. The wooden dowel was purchased at a local hardware store and they cut it down to 22 inches for me. The hook was inserted half an inch down from the top of the leg (in the middle).
I also purchased two large lego bases for their lego play (we are still in the duplo phase but the classic will work too). You can add velcro pieces to help keep them in place.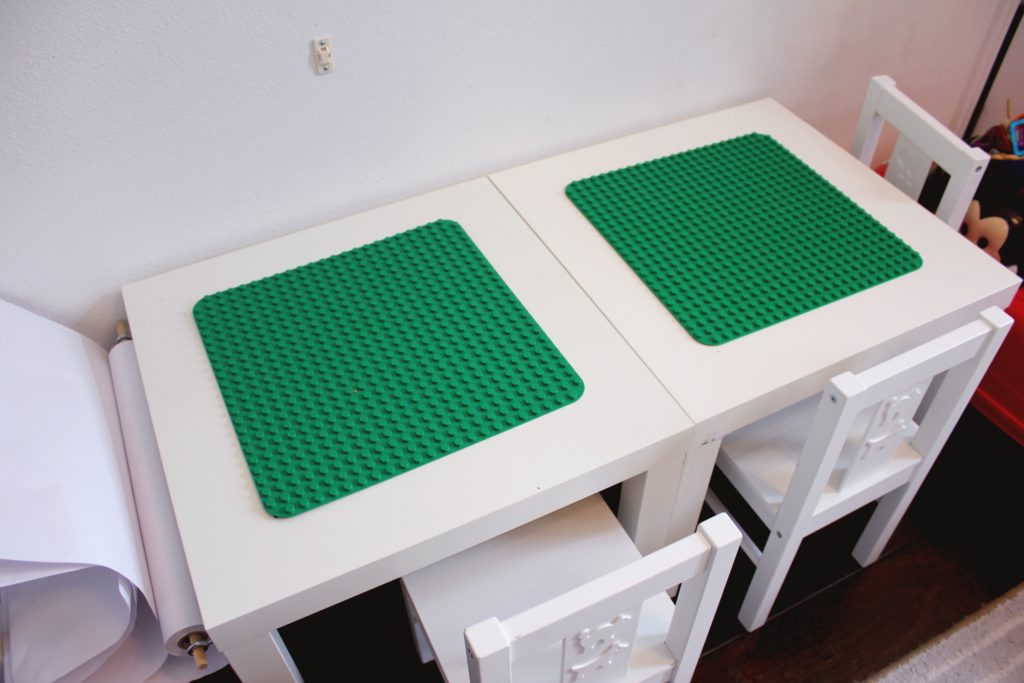 Hope you like your DIY craft table as much as we like ours!
With love,
Shahla