I wanted to add clouds to the playroom wall and stumbled upon a great pin board from Pottery Barn Kids. The only problem was that it only was available in pink, so I thought I would try to make my own.
Here is what I used:
Roll of cork
Xacto knife
Acrylic paint
Glitter
Wall mounting adhesive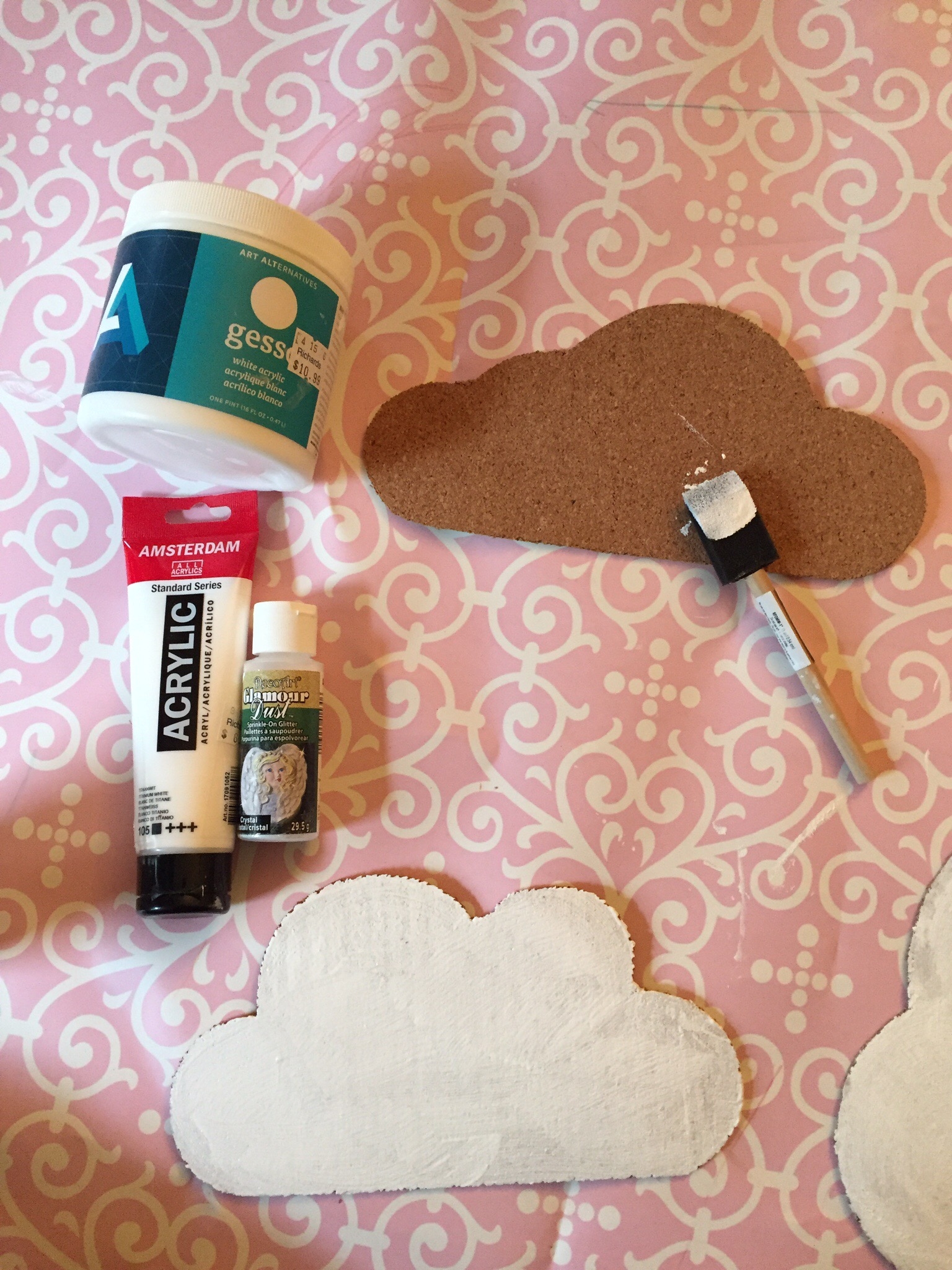 You can either cut the clouds using a Cricut (or something similar) OR you can print out and trace them onto the cork and use an Xacto knife. The nice thing about clouds is that they don't have to be perfect, so you can really even freehand them.
Note: the roll of cork I used was really thin. This isn't an office style corkboard where you can hang a lot. This is literally so thin that your pins will go through to the wall. I'm sure you can make thicker ones! My main goal was for the clouds to look good and I knew my cut wouldn't be as clean with a thicker piece.
I took a plastic cup and mixed the paint and glitter. Using the mixture and foam paint brush, I painted the cloud with swirling strokes (to make it look fluffy).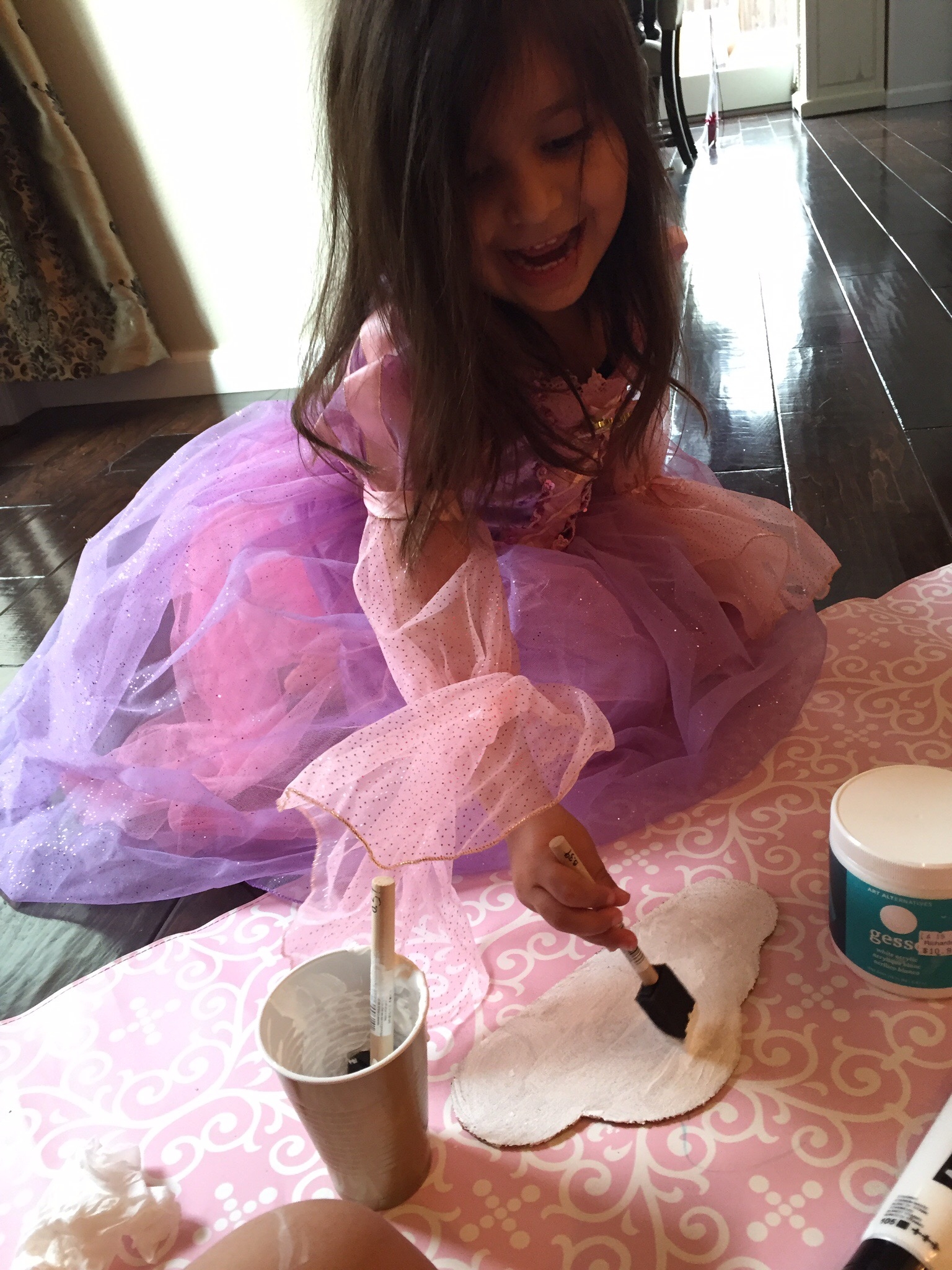 The great thing about this craft is that the littles, or in my case…Rapunzel, can help. I wanted the strokes to be visible, otherwise the cloud would disappear on my white wall. Paint around the edges too so that all of the cork is covered.

I adhered the clouds to the wall using wall mounting strips and pins from what I was going to hang.
They turned out to be the perfect addition to the wall. Right under our moon night light.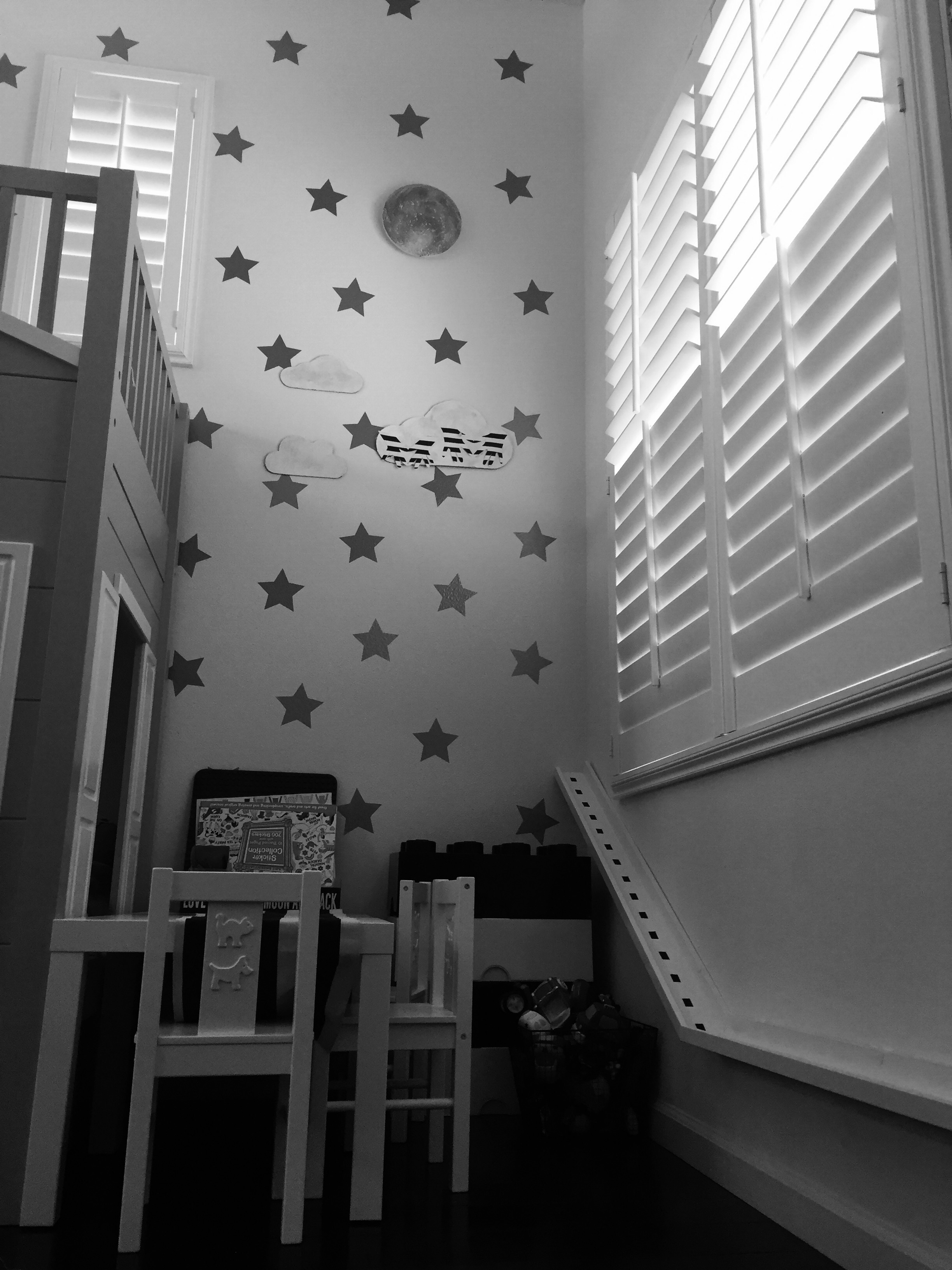 Let me know how yours turn out!
With love,
Shahla