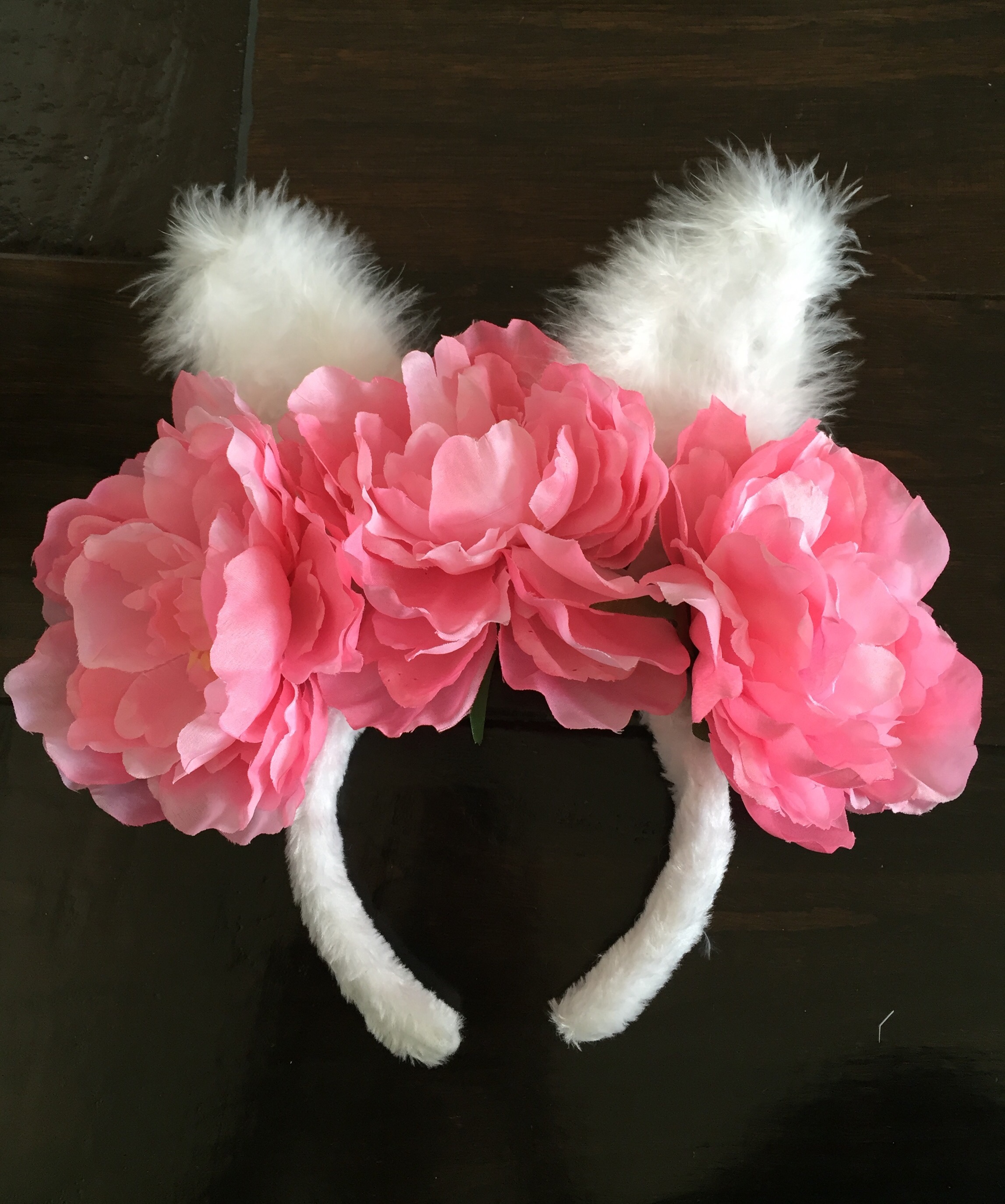 This adorable bunny ear flower crown is so easy to make for your littles this Easter. I had bought a super cute gold pair of flower bunny ears from etsy and felt inspired to make these. These ones that I made have obnoxiously large pink flowers (are they peonies or camellias?) and furry bunny ears. If you know me, you know that obnoxious, large and pink are totally how I roll (well maybe more black than pink, but I digress).
Here is all you need:
Bunny ears (got mine from Amazon and they are already sold out…similar one linked here)
Flowers (picked mine up at Hobby Lobby)
Hot glue gun

First, pull off the flowers from the stems and trim down the plastic part on the back.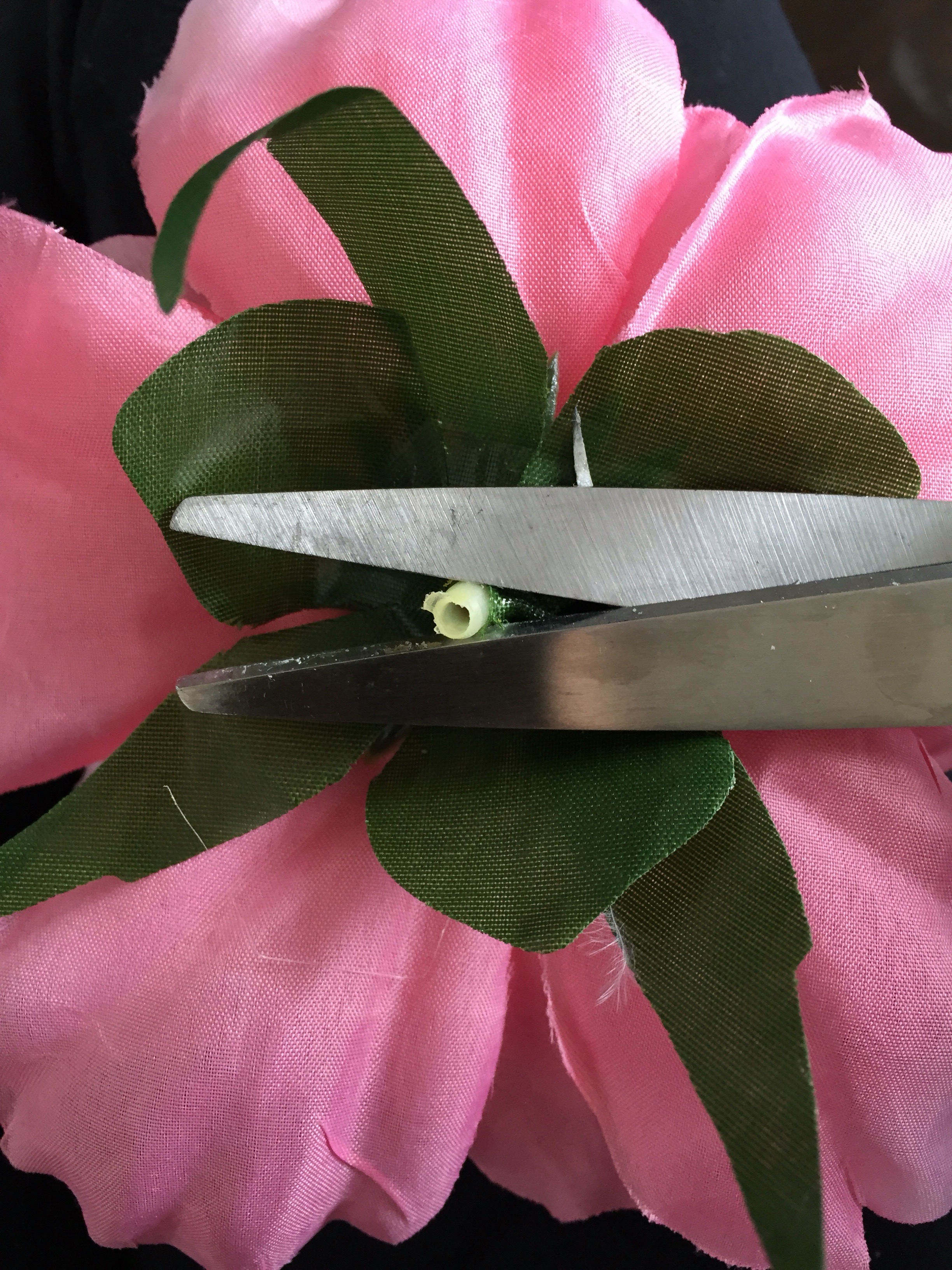 Next, place the flowers on the headband of the bunny ears to get a feel for where you want them to go. Because my flowers were so large, I only needed three. They worked perfectly with one on each side and one in the middle.
Glue directly onto the headband and then hold the flower until it dries. Be careful not to touch the glue as it is as hot as the surface of the sun. I positioned my flowers facing up a bit because it sits better when worn.
Voila! Couldn't have been easier right? Our local party store had some sequined bunny ears that would also look great dressed up with flowers.
Hoppy gluing!
With love,
Shahla
This post contains affiliate links