The temperatures are finally dropping here in Northern California and it is starting to feel like fall. There is a crisp feeling in the air, a crunch of leaves at our feet and a calm feeling of coziness in our house. Nothing says 'cozy' more than the smell of something amazing baking in the oven.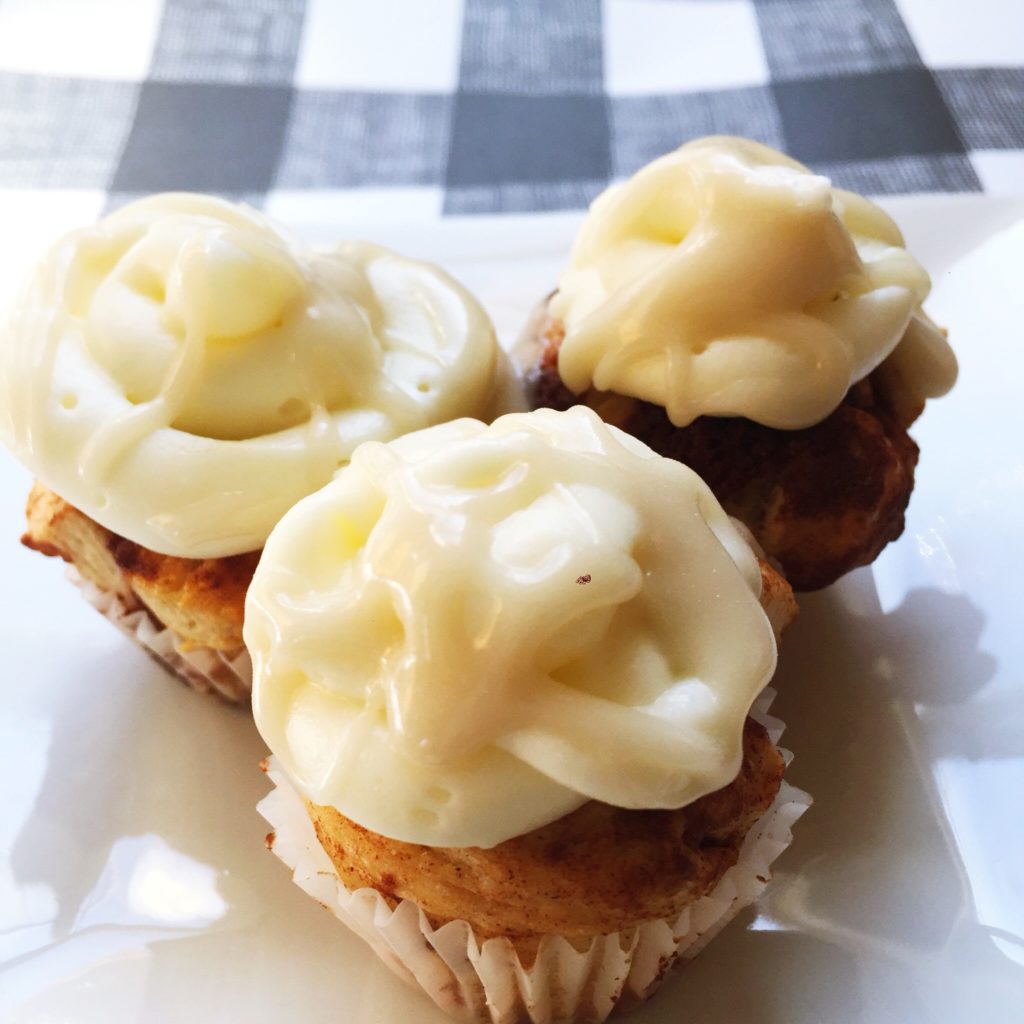 My kids like to help me in the kitchen so I am always looking for fun and easy ways to get them involved in cooking/baking. These Cinnamon Cupcakes with cream cheese frosting are easy for little hands to help and so delicious!! I used Annie's Organic Cinnamon Rolls because they are certified organic and quite tasty! I am a big fan of Annie's Homegrown and have been for a long time. These cinnamon rolls (and many of Annie's products) are certified organic. I prefer to choose organic products for my family and Annie's fulfills this by having their business grounded in natural and organic ingredients that taste great and are affordable. Big plus for me too that they are a local Bay Area company! Check out the short video on how Annie's doesn't don't just make organic food, they make the foods you love organic!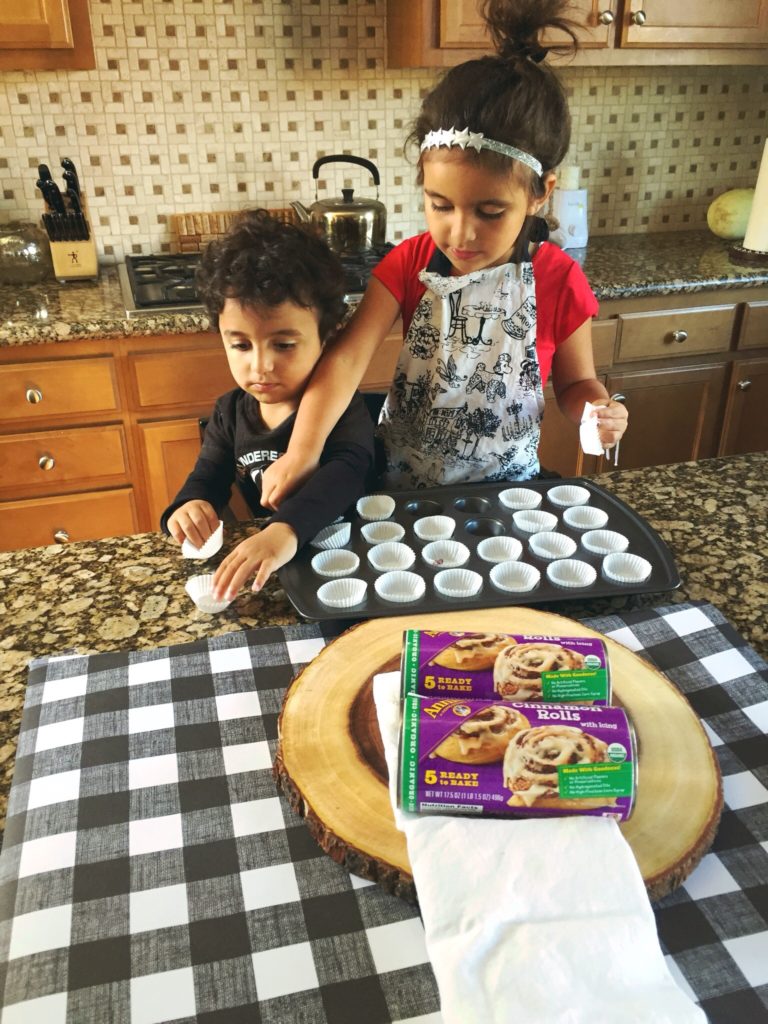 The kids lined the mini muffin tin with cupcake wrappers. This kept them busy for a while and gave me the opportunity to divide the cinnamon rolls.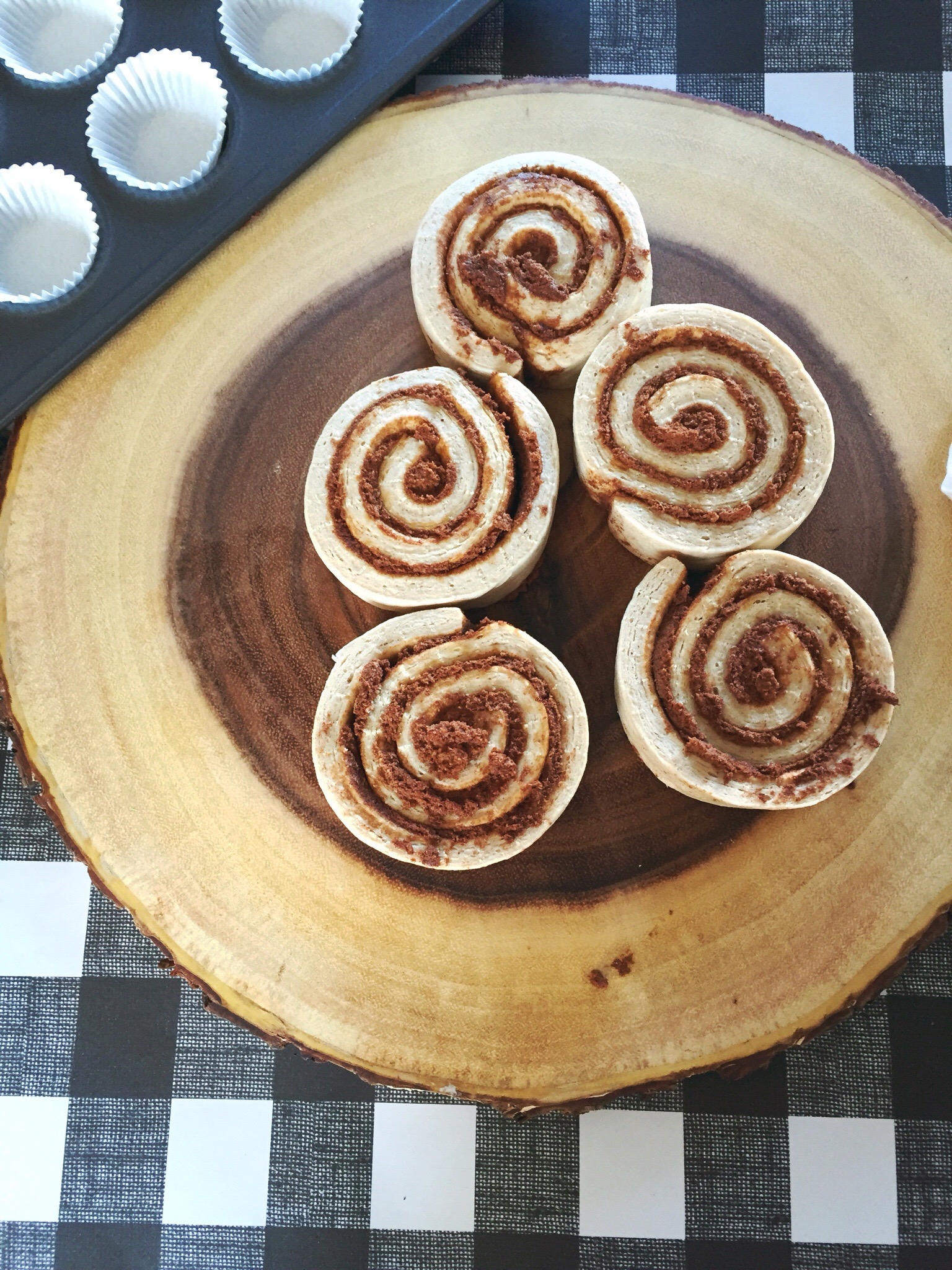 I took the five cinnamon rolls in the container and cut them into fourths. I set the icing aside for later. The kids took each quarter and placed them inside the muffin tin. We baked them in the oven as specified on the container.
The rolls baked and popped up quite nicely! My kids wanted to top them off with cream cheese frosting, so we quickly whipped some up.

We frosted the cupcakes with the frosting and drizzled the icing on top for a little extra deliciousness!!
Cinnamon Roll Cupcakes: Annie's Homegrown

Ingredients
Annie's Homegrown Cinnamon Rolls
Mini muffin paper wrappers
4 oz unsalted butter (softened)
4 oz cream cheese
2 cups powdered sugar
Instructions
Line a mini muffin pan with mini cupcake wrappers
Break apart the cinnamon rolls and cut them into four pieces each (this will give you 20 cupcakes)
Bake as instructed on the packaging.
Mix together the butter and cream cheese with an electric mixer
Slowly add the powdered sugar (in sections)
Let cupcakes cool and then frost. Drizzle with icing from cinnamon roll container.
http://treehousethreads.com/cinnamon-roll-cupcakes-annies-homegrown/

These were such a huge hit at our house! Check out Annie's Homegrown products for yourself! You can find a lot more information, ideas and recipes here.
With love,
Shahla