Have you seen that meme where it shows the wife's Christmas shopping list which includes a ton of people (husband, kids, teachers, extended family, coaches, babysitter, friends, etc.) and on the husband's side his shopping list is just the wife? Well, that's pretty accurate in our family. The only difference is that we even it out since my husband wraps all the gifts. I love coming up with themes and ideas for wrapping those gifts.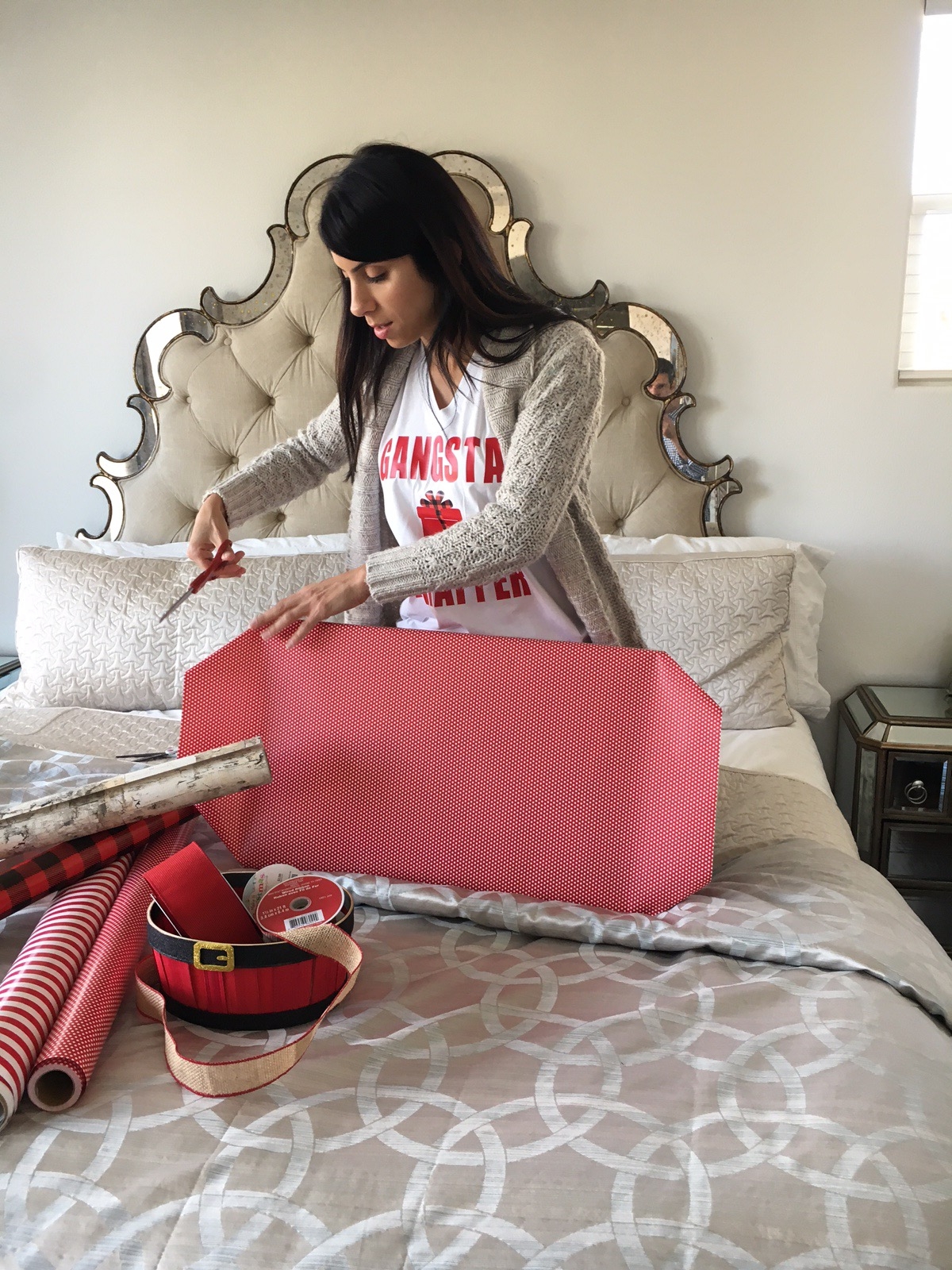 I come up with a few themes and he executes based on what I design. We do different themes for a reason– to keep us organized! We have gifts that we open at my in-laws' house, my parents', with cousins and at our home on Christmas morning. I make one theme for each, that way there is no question of what goes where when we are running out the door.
If you know me, you know that I have a little (okay big) gift wrap hoarding problem. I found all of mine from Marshalls and HomeGoods.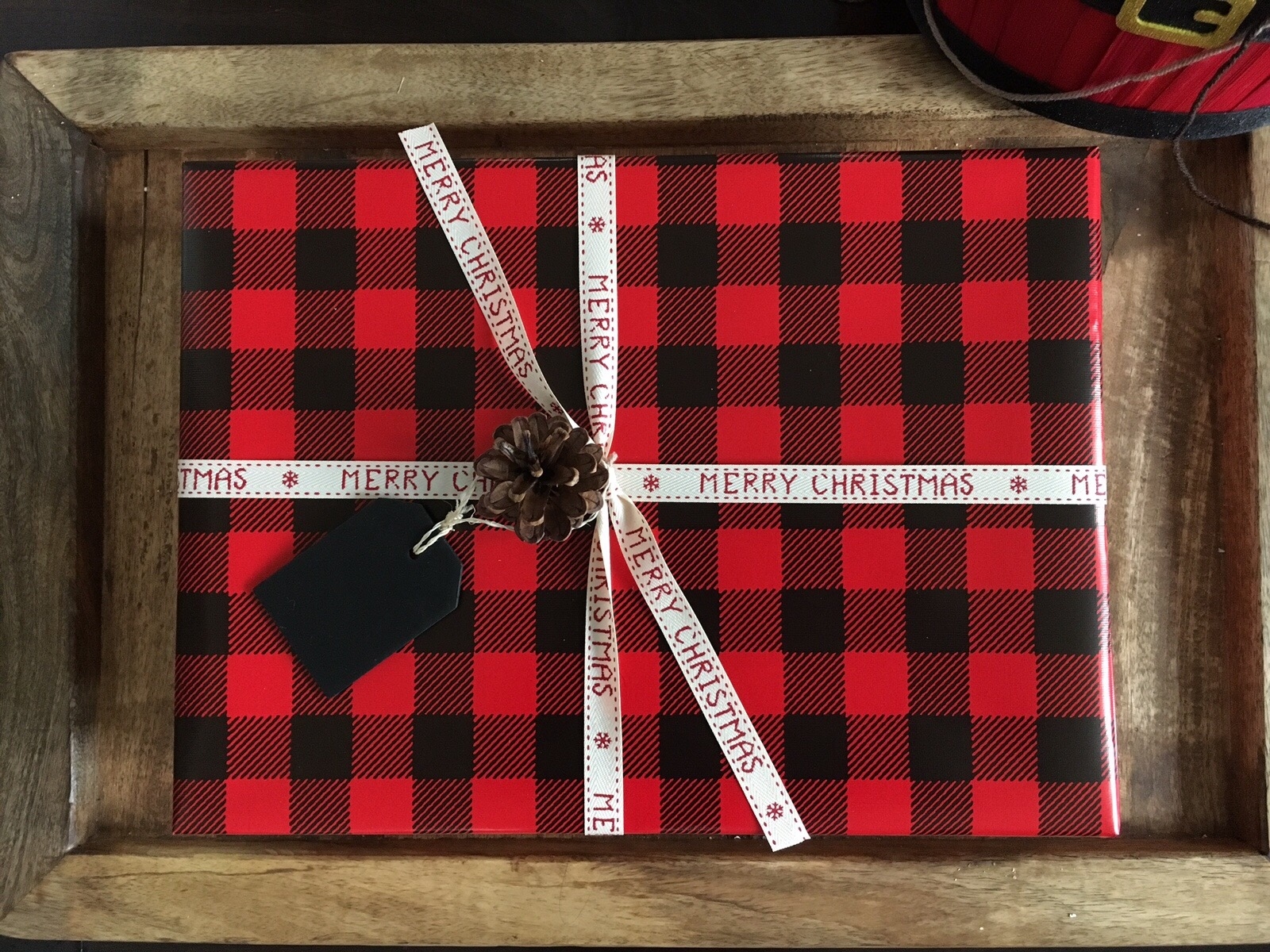 I love the buffalo plaid print. I got the chalkboard tags from Hobby Lobby and the vintage looking ribbon from Michael's. I tied the pinecone on with a bit of yarn.
This year I have an obsession with yarn and bottle brush trees. Yarn is an inexpensive way to dress up all of your gifts and give it a little cozy/rustic kick!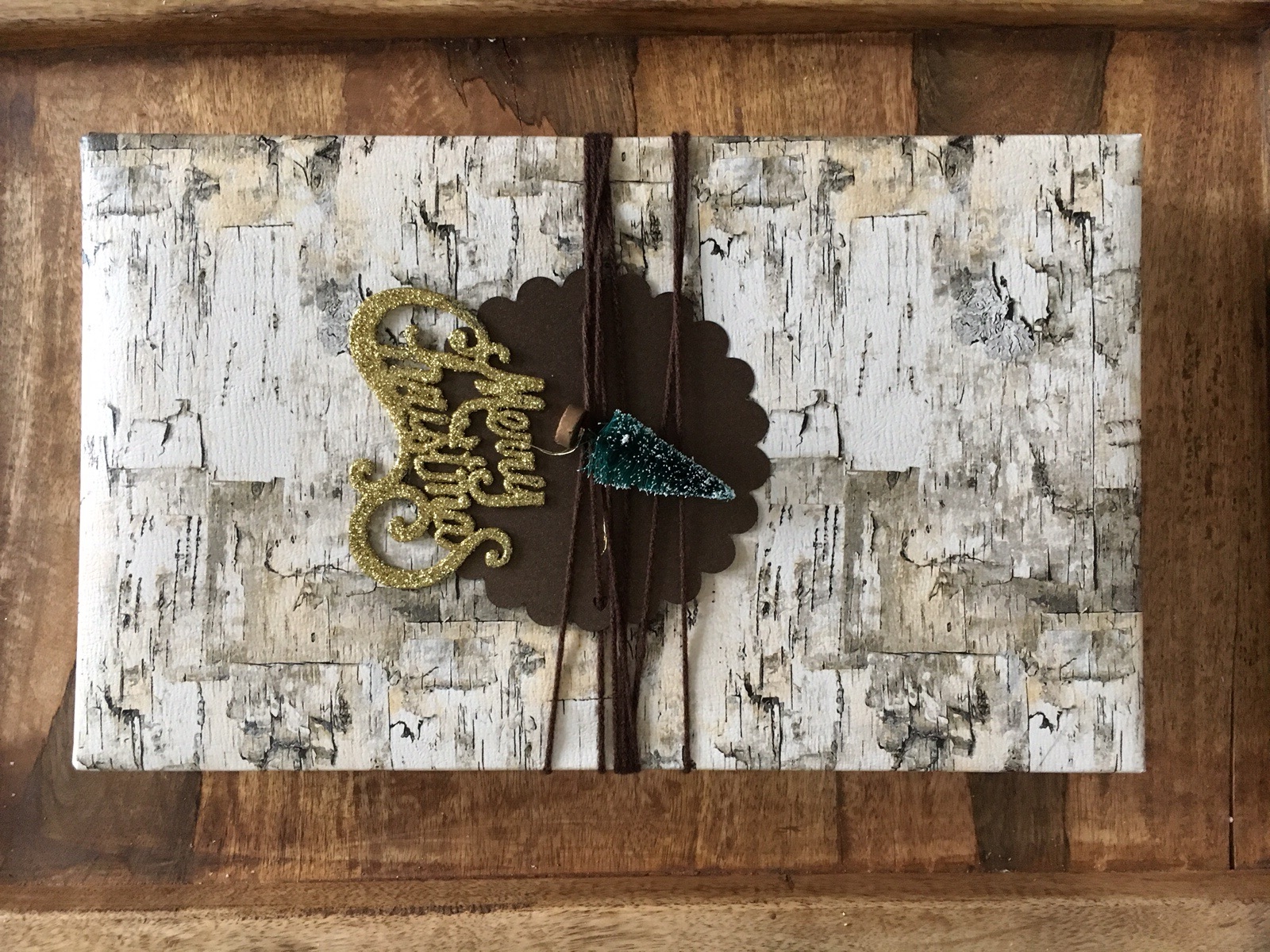 I love to add ornaments to the top of a present. The scalloped cardstock is from Paper Source. I punched two holes in opposite sides and wrapped through a couple pieces of yarn to secure. I found those mini bottle brush trees at Hobby Lobby.

That silver yarn was left over from a Pinterest-fail project. So it made for a great addition to our presents. The bulb ornament came from Hobby Lobby in a box of 8 (I think!). They also make adorable nametags for place setting when you add a little tag on the end.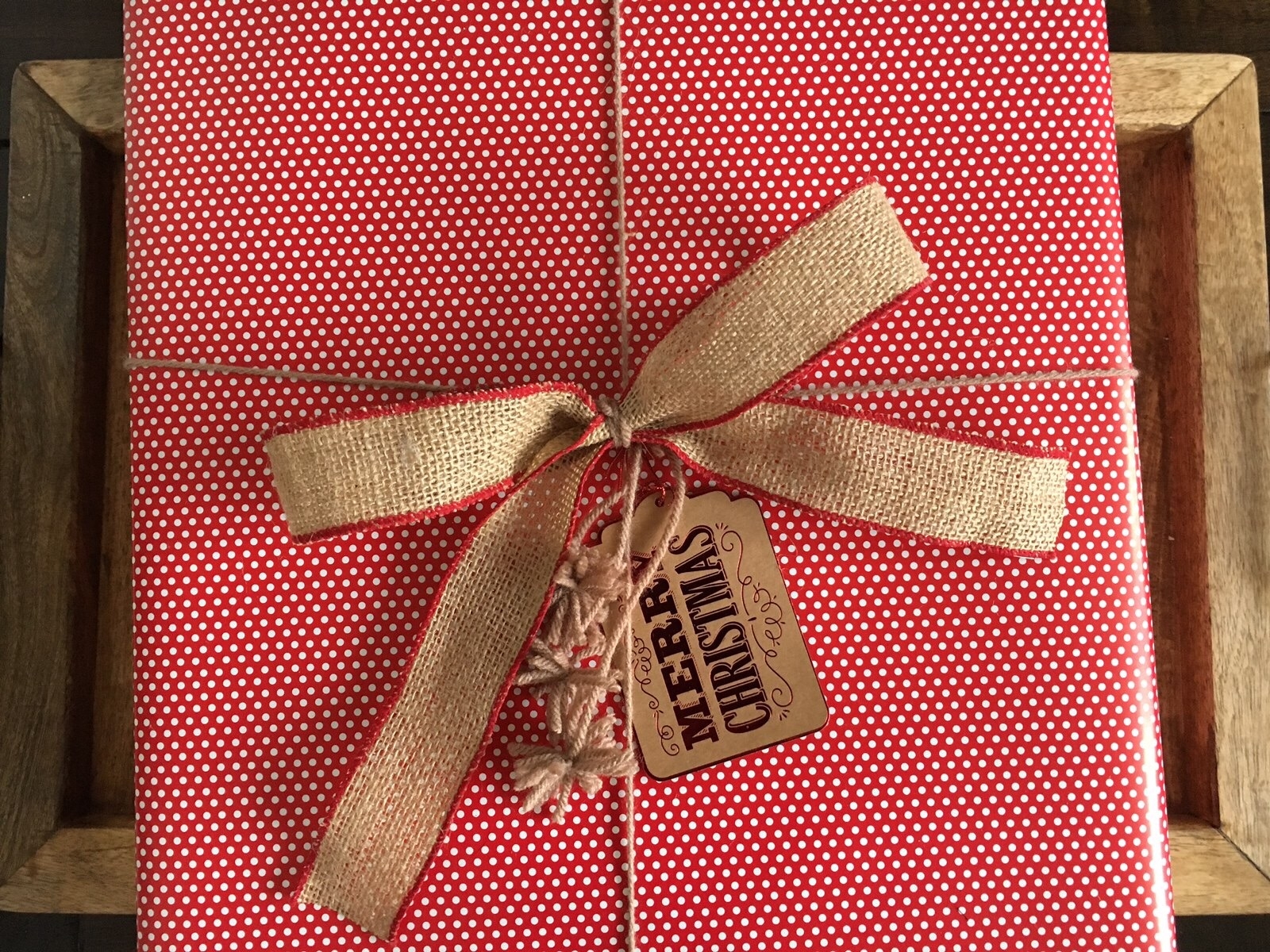 Those yarn balls are super easy to make and add a fun addition to a rustic themed gift.
Tell me: Are you a wrapper or a gift-bagger? And: which one is your favorite theme above?