This post contains affiliate links. I get a commission at no additional cost to you. To learn more please visit my disclosure page.
As many of you already know, I love decorating for the holidays. Sometimes I can go a bit over the top with my decorations. One of my favorite ways to decorate is adding seasonal pillows to my surroundings. They are a clean, clutter-free way to decorate for Christmas. Also, there are many different variations available, so you are sure to find something that will flow well with your existing style. Major bonus: many of these pillow covers are under $10!! Just a couple notes so you do not have holiday blues: first, these are cushion covers (make sure you have the pillow or insert). I use existing pillows that I normally have on my couch and change them up for various holidays with covers. Secondly, check the shipping dates!! Some of these come from overseas and will not be here until close to Christmas. You can spend a little extra and find the same cushions with a faster shipping date ( I tried to include those as links below).
I love monochrome everything! I would do my entire house in black, white and gray if I could. Here are a few of my fave monochrome pillow covers and the links to purchase.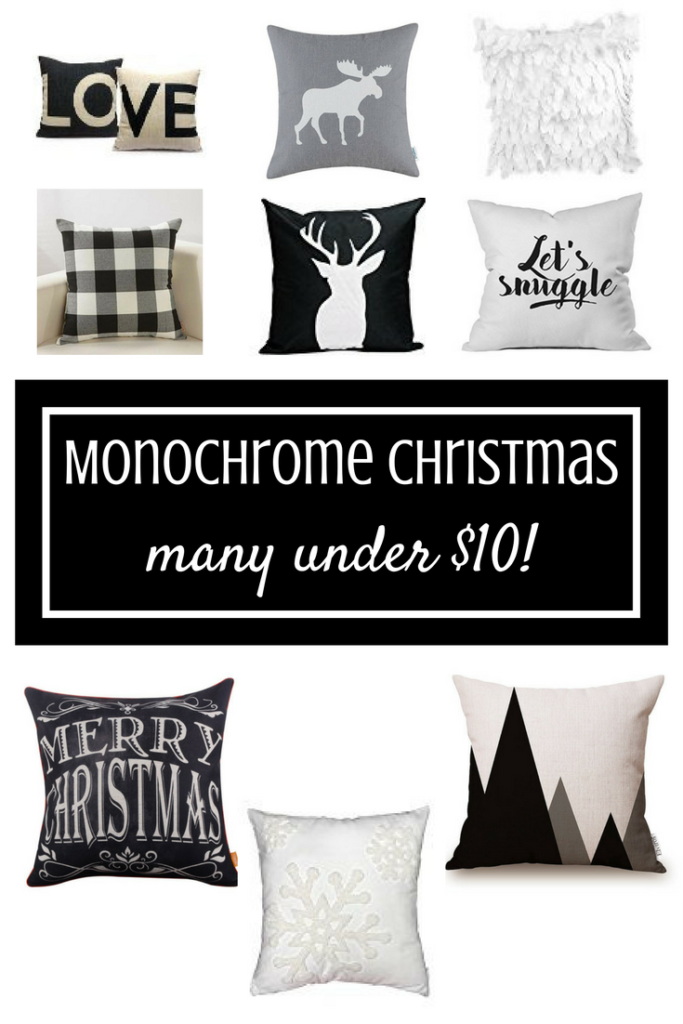 In left to right order:
If you are more of a fan of the classic red touches for Christmas; here is your round up:
From left to right:
Either style, you can't go wrong! These make awesome hostess gifts too! I am working on a customized one that I can't wait to share with you all!
With love,
Shahla