Have you ever heard yourself say, "it's too hot for the pool?" Today was the first day of summer and it was a hot one. Our community pool offers zero shade and I wanted to keep the kids out of the pool. The downside to that is that I needed to find something for them to do to keep them occupied.
For the past year I have been throwing our broken crayons into a large glass vase that has been hiding in a cabinet.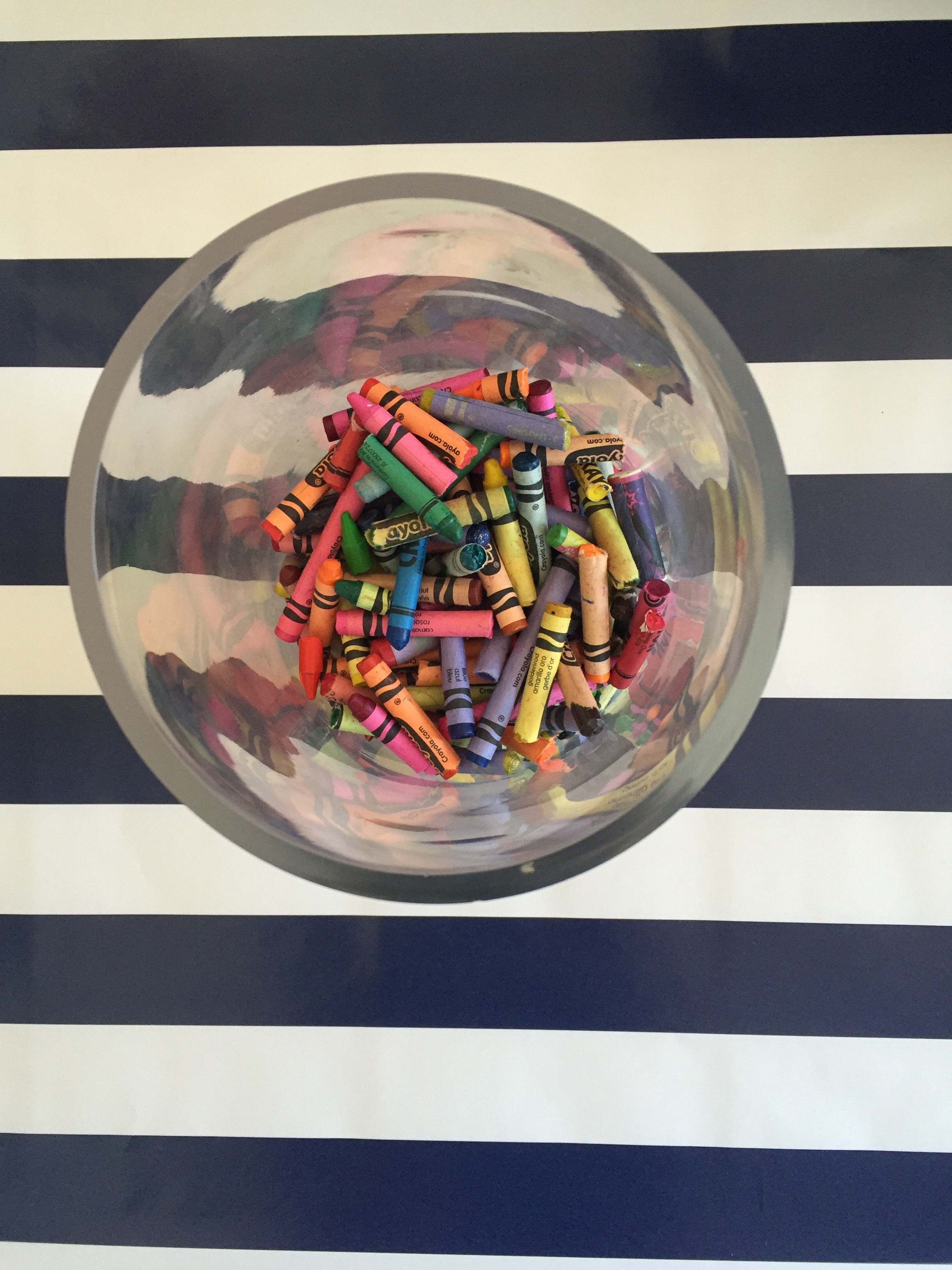 I took one of our play tables and covered it with gift wrap (that way I would not worry about coloring on the table and I could turn this into a learning activity too!).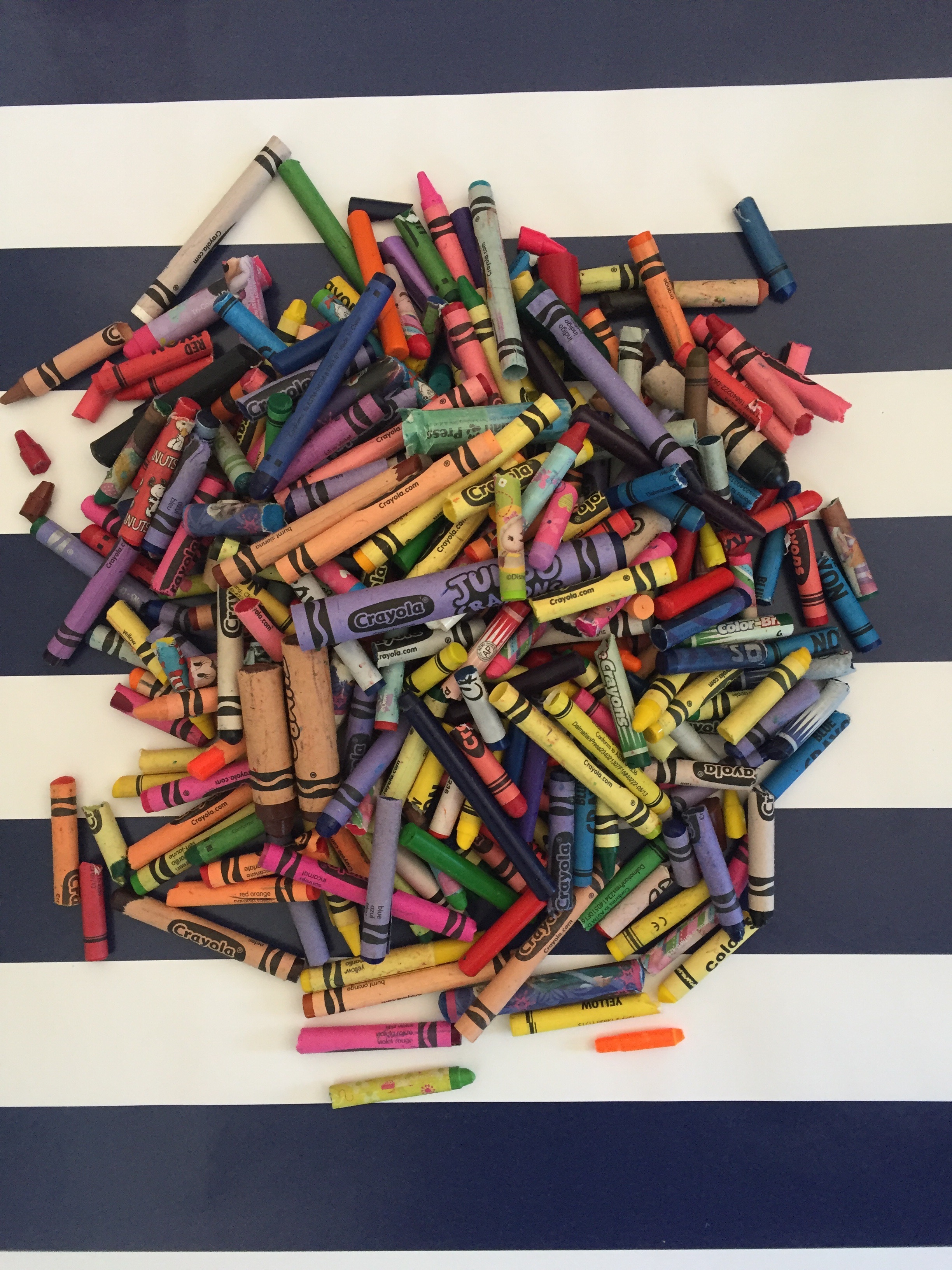 I drew different colored hearts right onto the giftwrapping and asked the kids to group the crayons.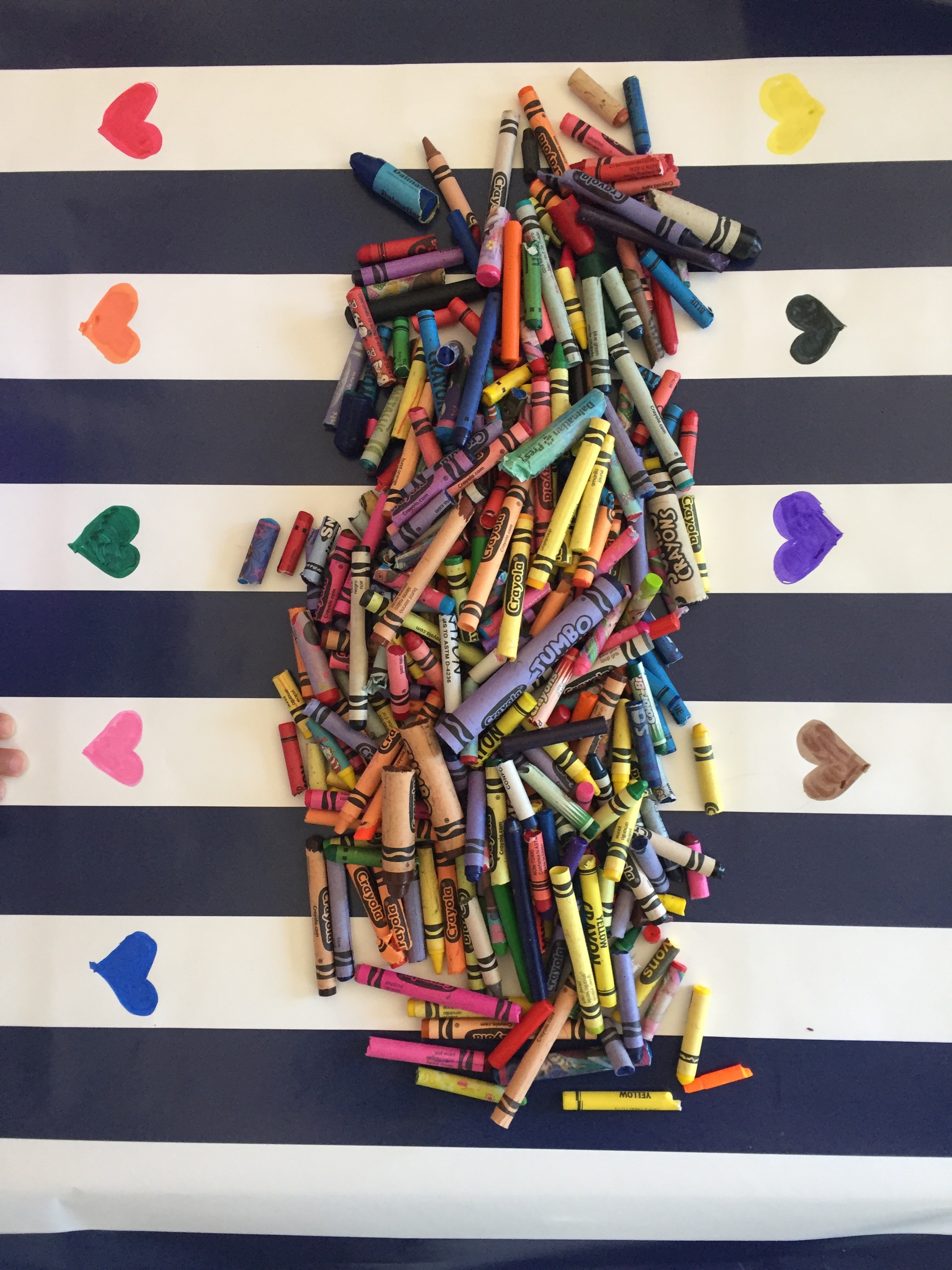 This was such a great activity because my daughter was able to help her younger brother sort. They teamed up and were able to divide them up according to color.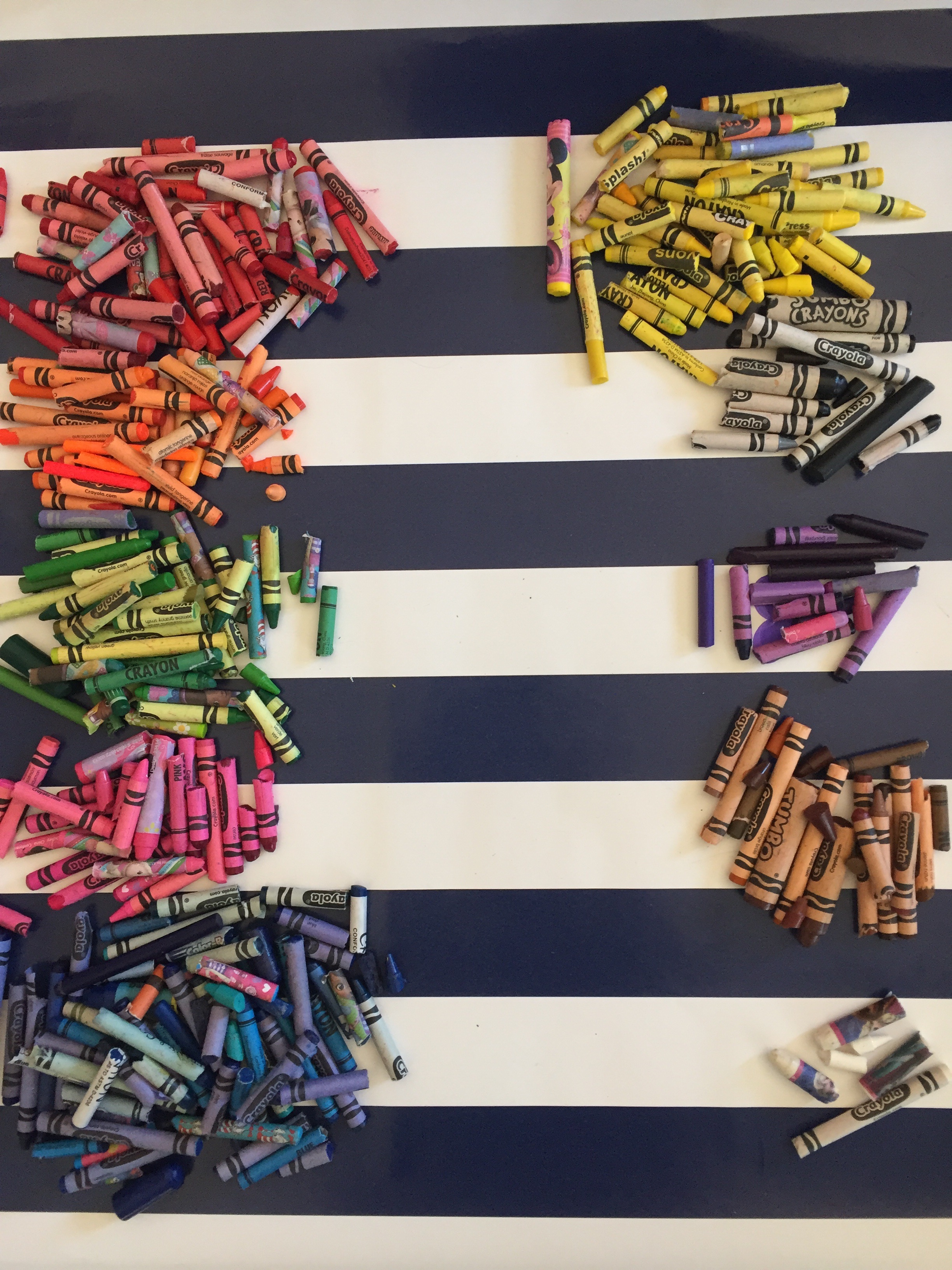 Then it was naptime for the baby boy and time for big sister and I to peel all of the wrappings off.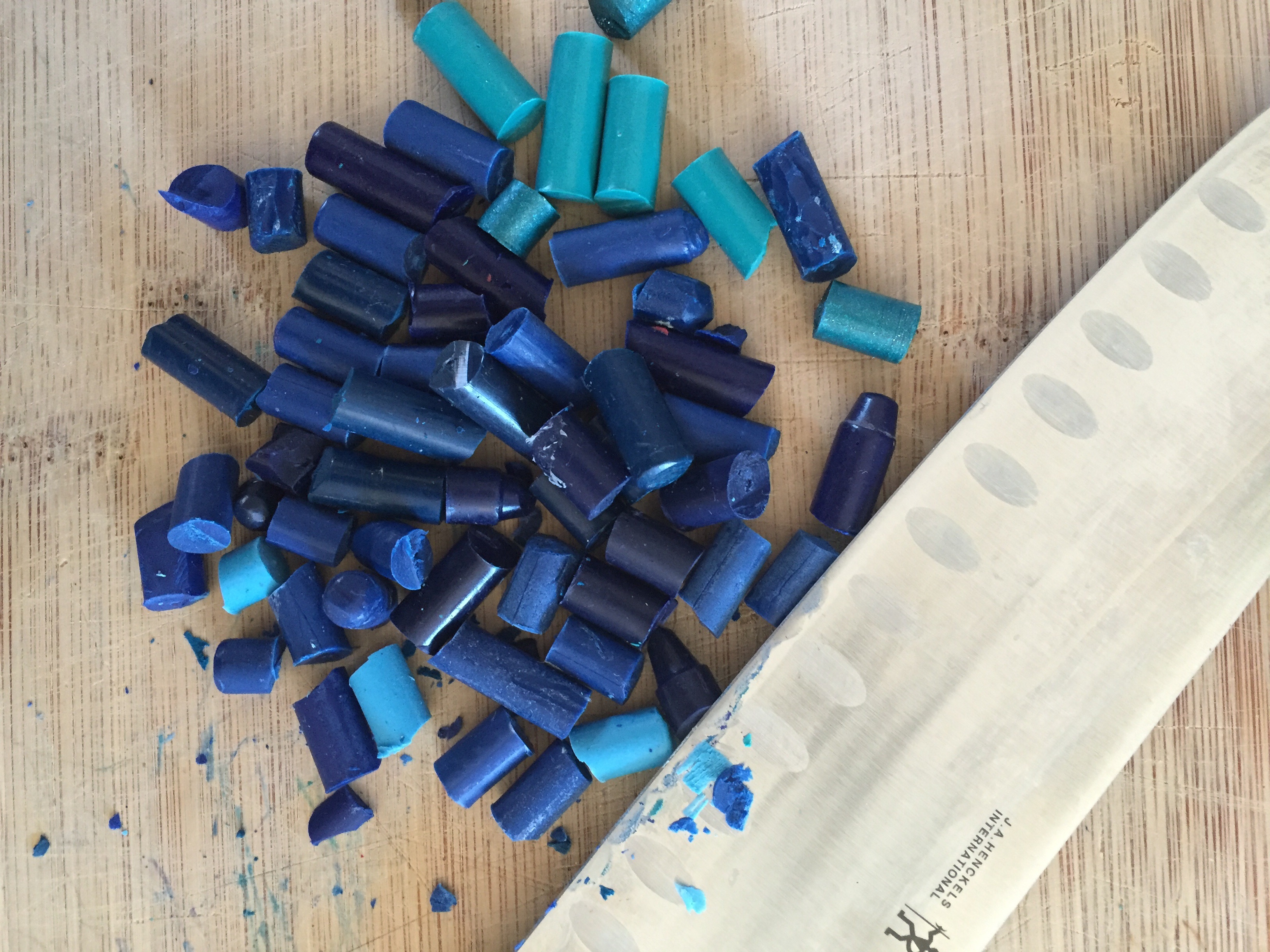 Once each group was peeled I chopped up the crayons to make smaller and more melty (I know that isn't a real word by you know what I mean!).

My daughter put the crayon pieces into a silicone mold. Then we stuck them onto a baking sheet and into the oven (heated to 230 degrees for 20 minutes). Check to see if they are fully melted. Also if your molds are more shallow, you may need less time.
Once they are melted, let them fully cool before popping them out.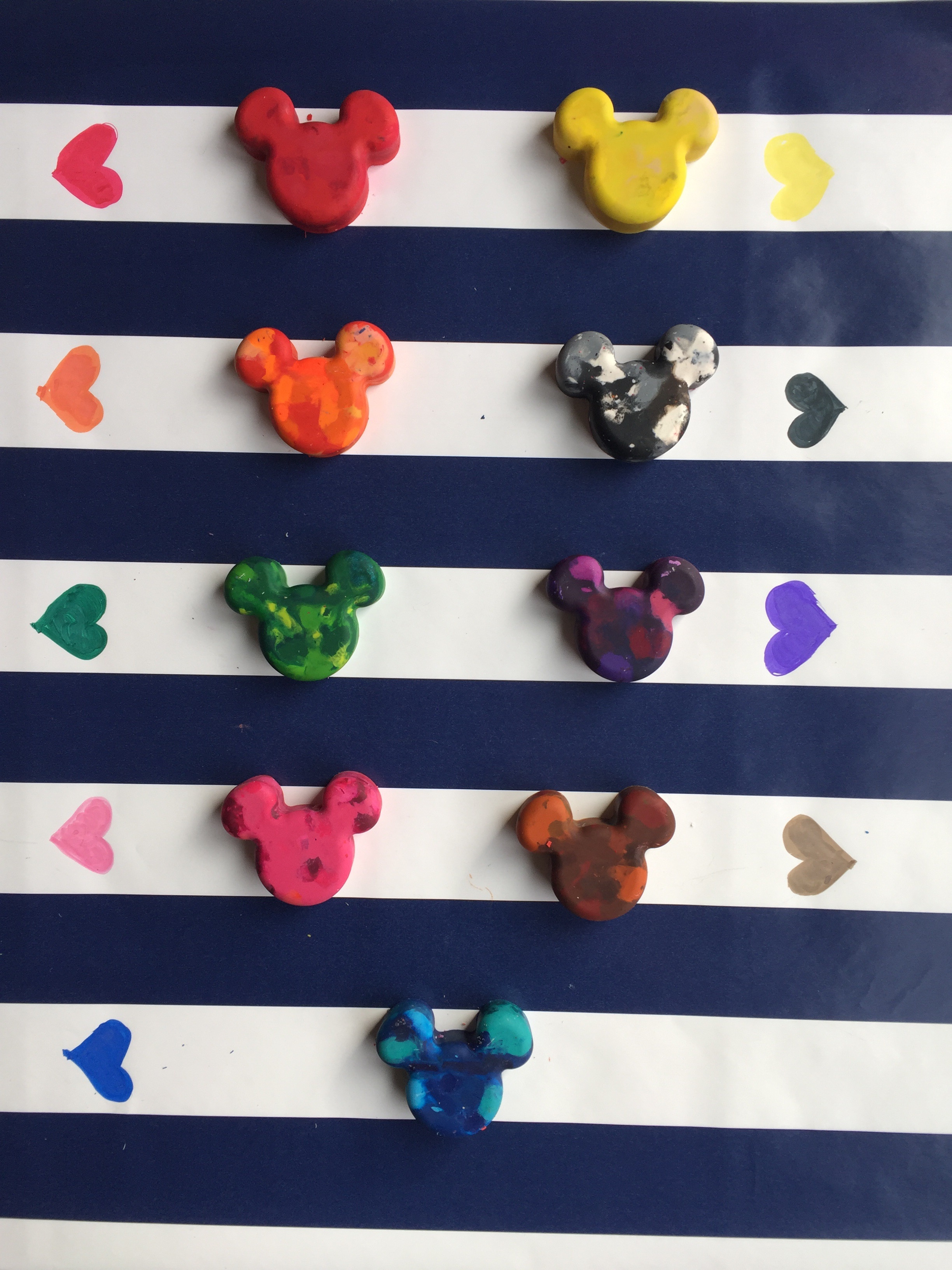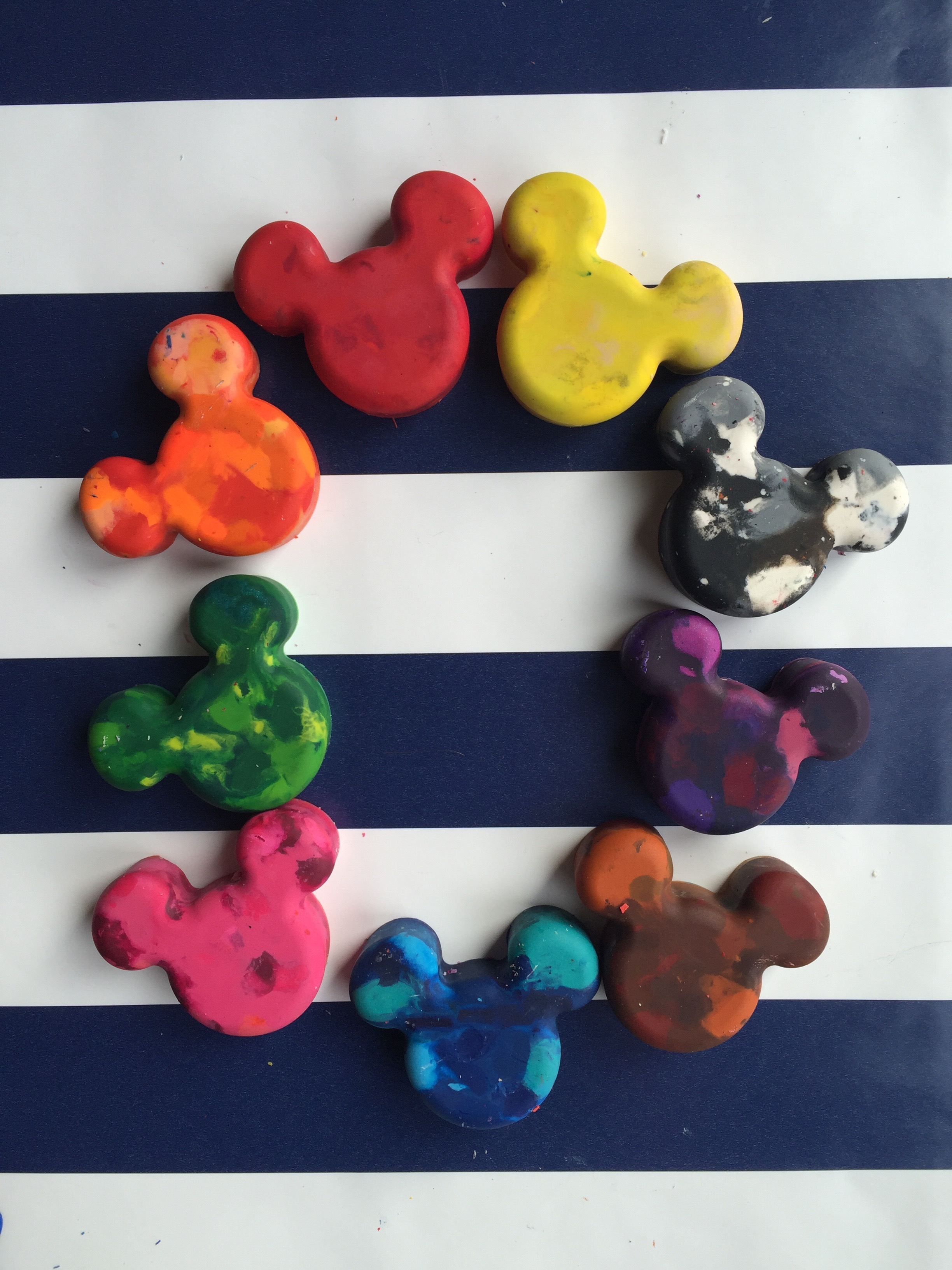 Voila! The kids loved these crayons! I am going to pack them into our to-go bag because these beauties are not rolling off of the table at the restaurant or the tray table on a plane (eww does anyone else cringe when that happens??).
Note: here is what I learned…I tried to do this without a baking sheet under the silicone molds. Crayon dripped everywhere when I went to remove the tray from the oven. I was lucky to have lined the oven with foil. The second round, I used a baking sheet and it was super easy. Also make sure your littles remove all the paper. You don't want to start a fire. Lastly, those Mickey ears were a little tougher to pop out. I will be looking for a heart mold of something thicker.
Let me know how yours turn out!
With love,
Shahla