Scarves are hands down one of my favorite accessories. Whether it's chunky ones during the colder months or gauzy ones in spring and summer, I always buy lots of scarves. Mostly because they are multitasking mavens; they can hide any hiccups of the day (coffee spill, baby spit-up, you name it) and make an outfit look more pulled together.
However, I had no clue there are a gazillion different ways to tie scarves that up the chic factor. One of my current favorites is the braided scarf. I am all thumbs, so the fact that I can do this (I mean it isn't perfect but neither am I) means it's easy!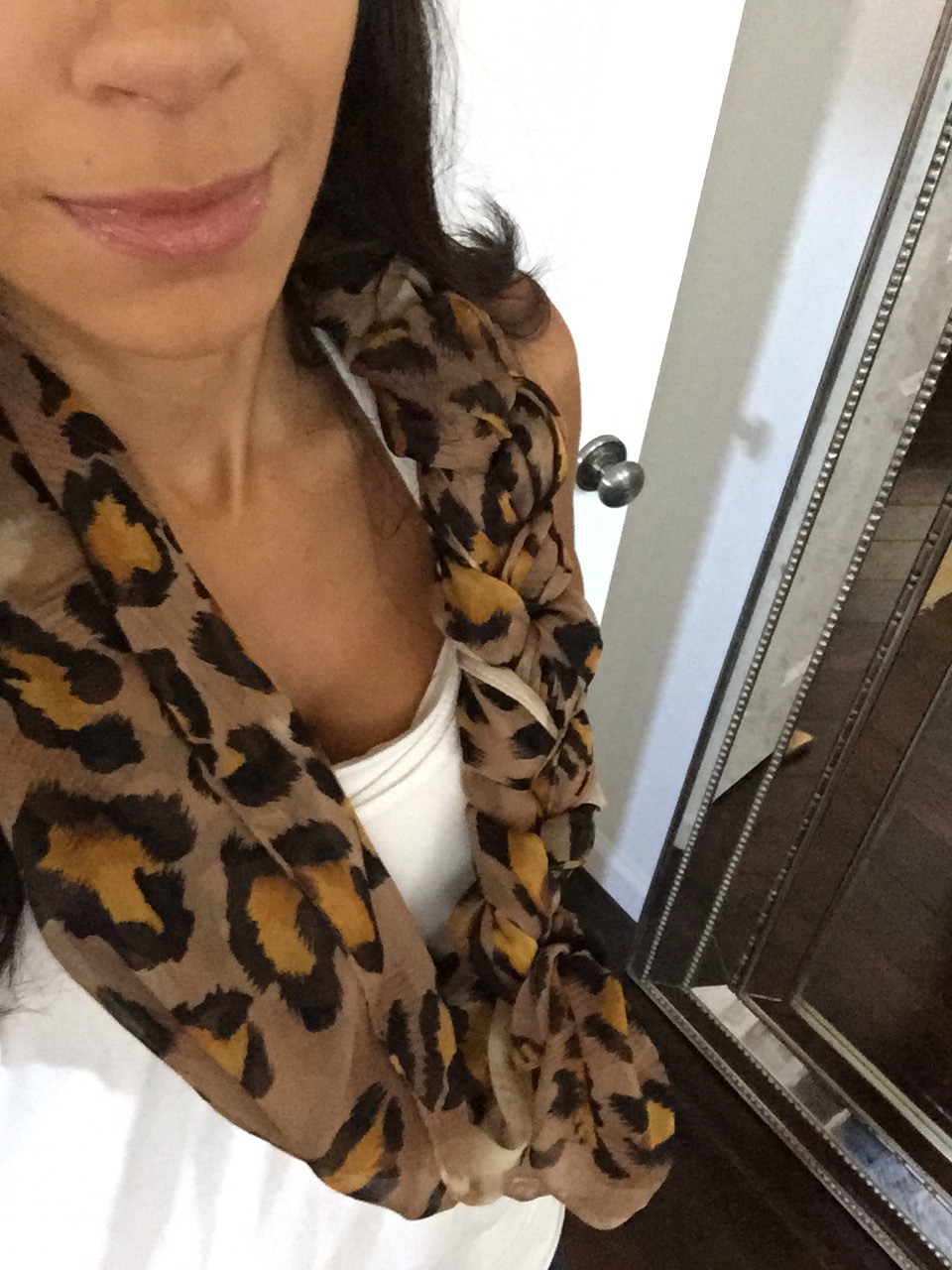 You can play around with the positioning of the braid to get different looks. Check out the instructional YouTube video near the bottom. She explains it much better than I ever can. I will add that I like mine to be a little looser around the neck. If you do too, make that first tie loose and use a longer scarf. I've also tried this with a thicker scarf and love that too!
Now if only I could get fall to cooperate; drop the temps and break out the cozy scarves!
With love,
Shahla