A few years back I was on a mission to make a huge wine cork board out of a gorgeous open-back frame. I was literally asking family and friends to save all of their wine corks for me and I even bought some (oh yeah you can buy them on eBay). I ended up with a lot of leftover corks…I made trivets, cork boards for friends and this awesome wreath. It's a conversation starter when people come over for the first time and wonder if I drank all of the wine that made all of the crafts. And usually I am met with a sigh of relief when I answer 'no'.
The wreath is great because it is sturdy enough weather the seasons (who am I kidding, I live in California) and to be decorated in various themes. We add hearts for Valentine's Day, bunnies for Easter, etc. Right now I have simple a moss letter monogram as an accent piece. I have included that in this DIY as well.
You will have to excuse the lack of pictures as I did this before I was blogging. Here is my walkthrough…I used an 18″ wire wreath form like you see below.

My base layer of corks were uniform around the wire by taking each cork and putting hot glue on each horizontal side and putting them in between the wires. Be cautious as the glue will be really hot and can burn you.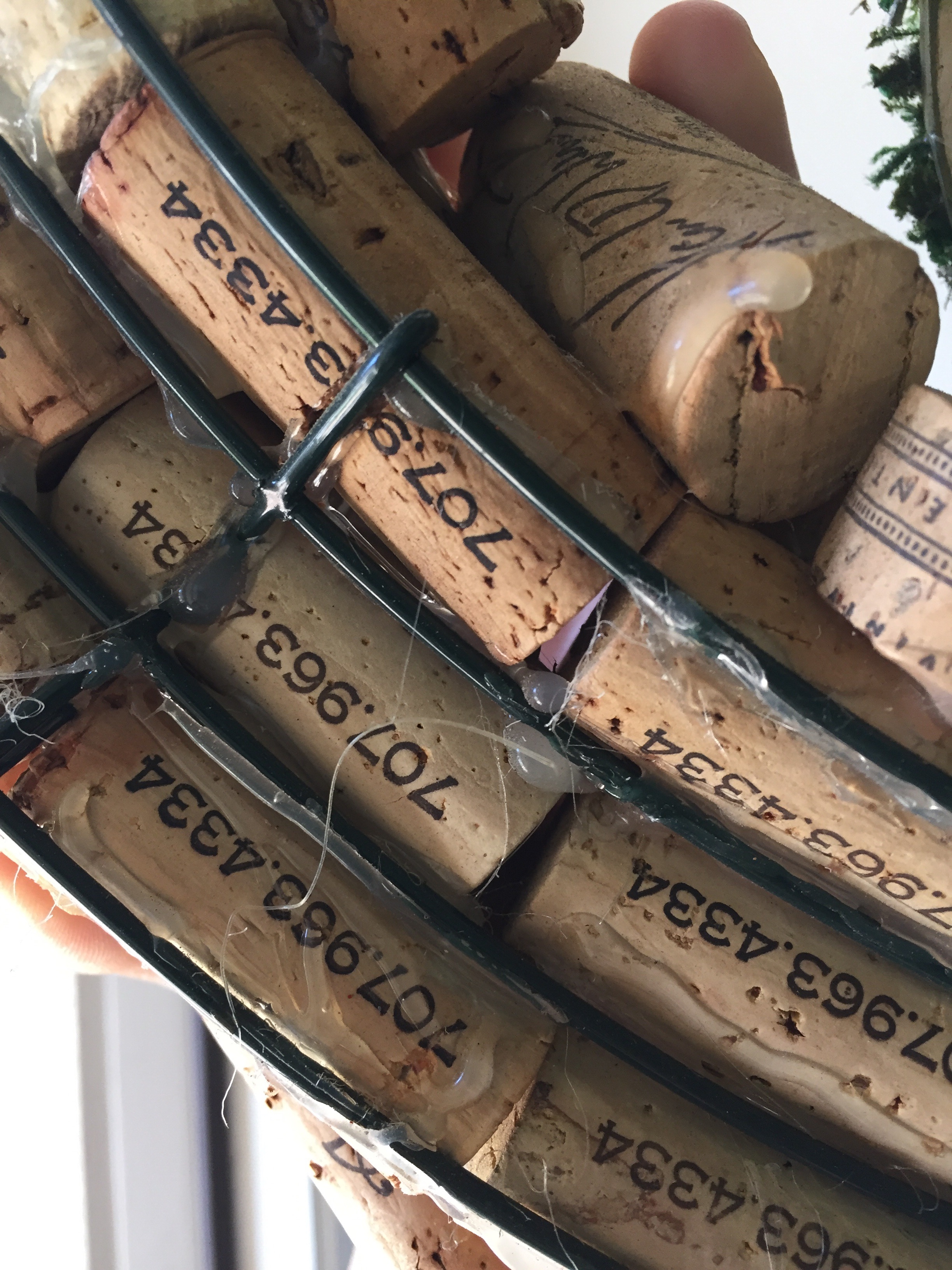 Once I had the initial base set up, I added the corks (and included some champagne corks for added dimension) in all directions to make the wreath fuller. I kept doing this until I was satisfied with the result and the green wires were covered. You can only see the melted glue when you get up close.
For the moss-covered letter, I purchased a wooden letter from the local craft store. Then I used moss ribbon, hot glue gun, green paint, a foam paint brush and scissors.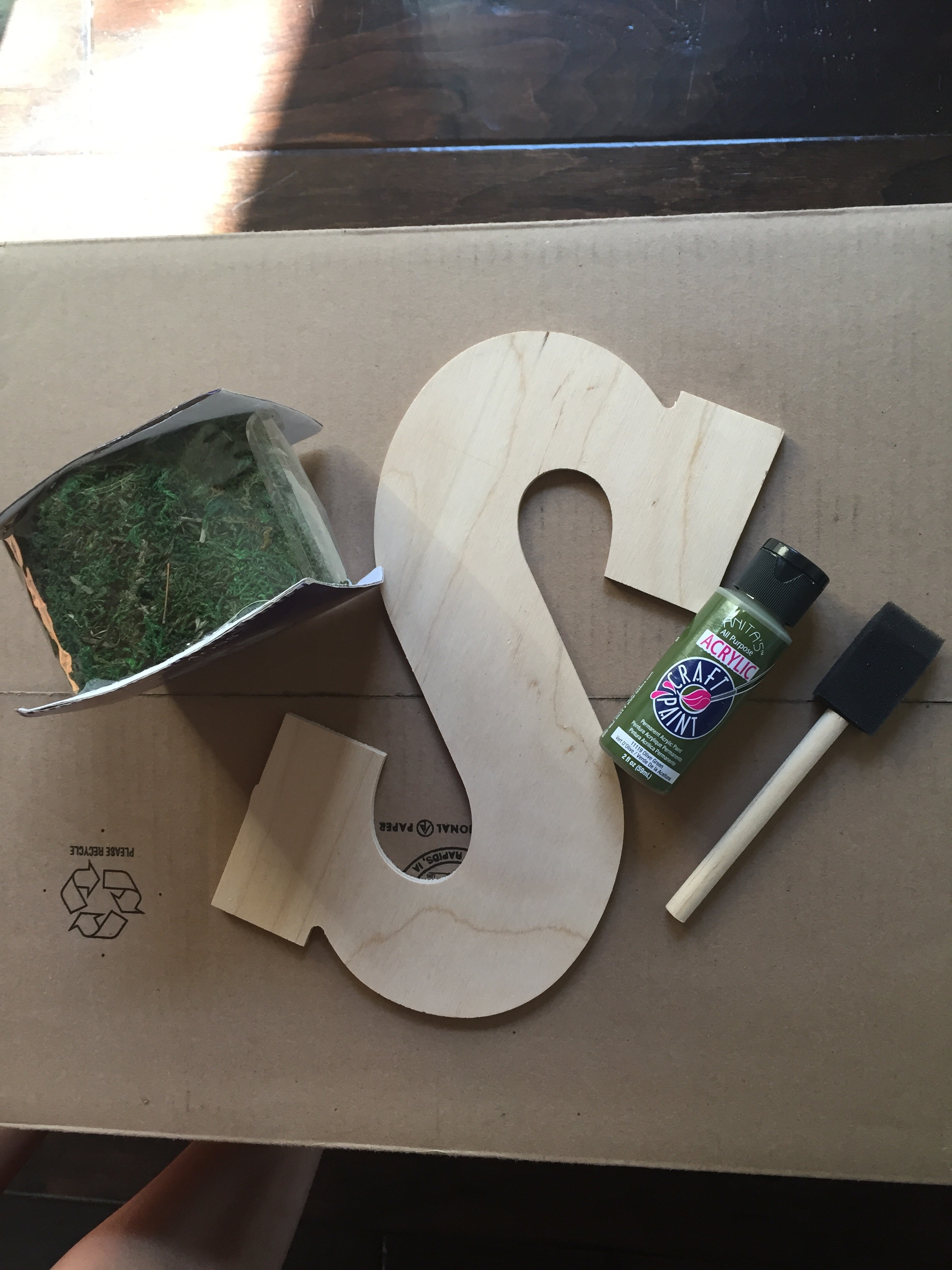 Once I painted the letter, I started cutting pieces of moss to fit the letter. At some of the curves or grooves, I would cut around and glue the moss right onto the letter and tuck and glue the excess underneath. Again, take caution with handling hot glue.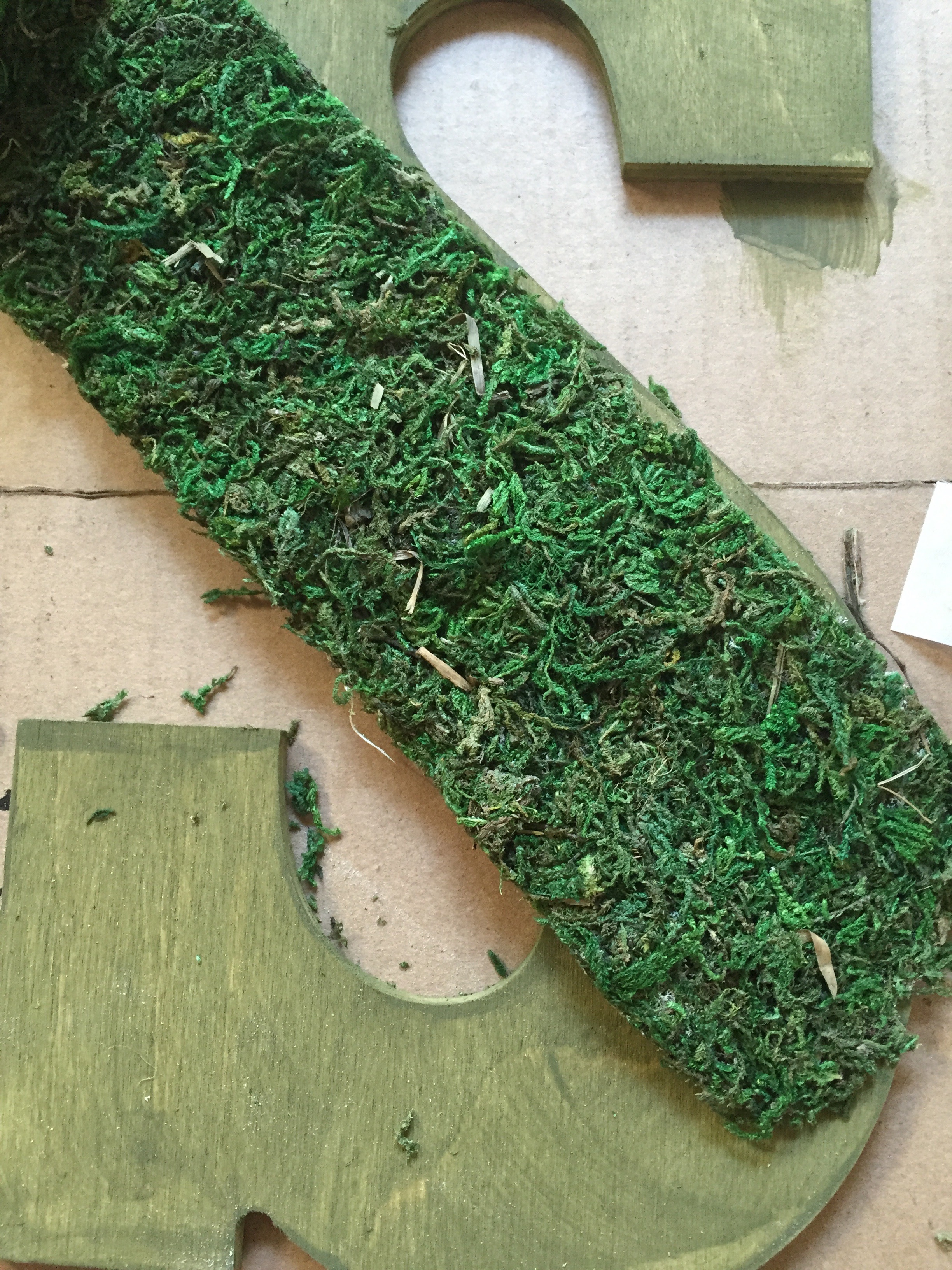 The great thing about the moss ribbon is that you can cut them up into little patches and still get super close to where it still looks like a continuous piece.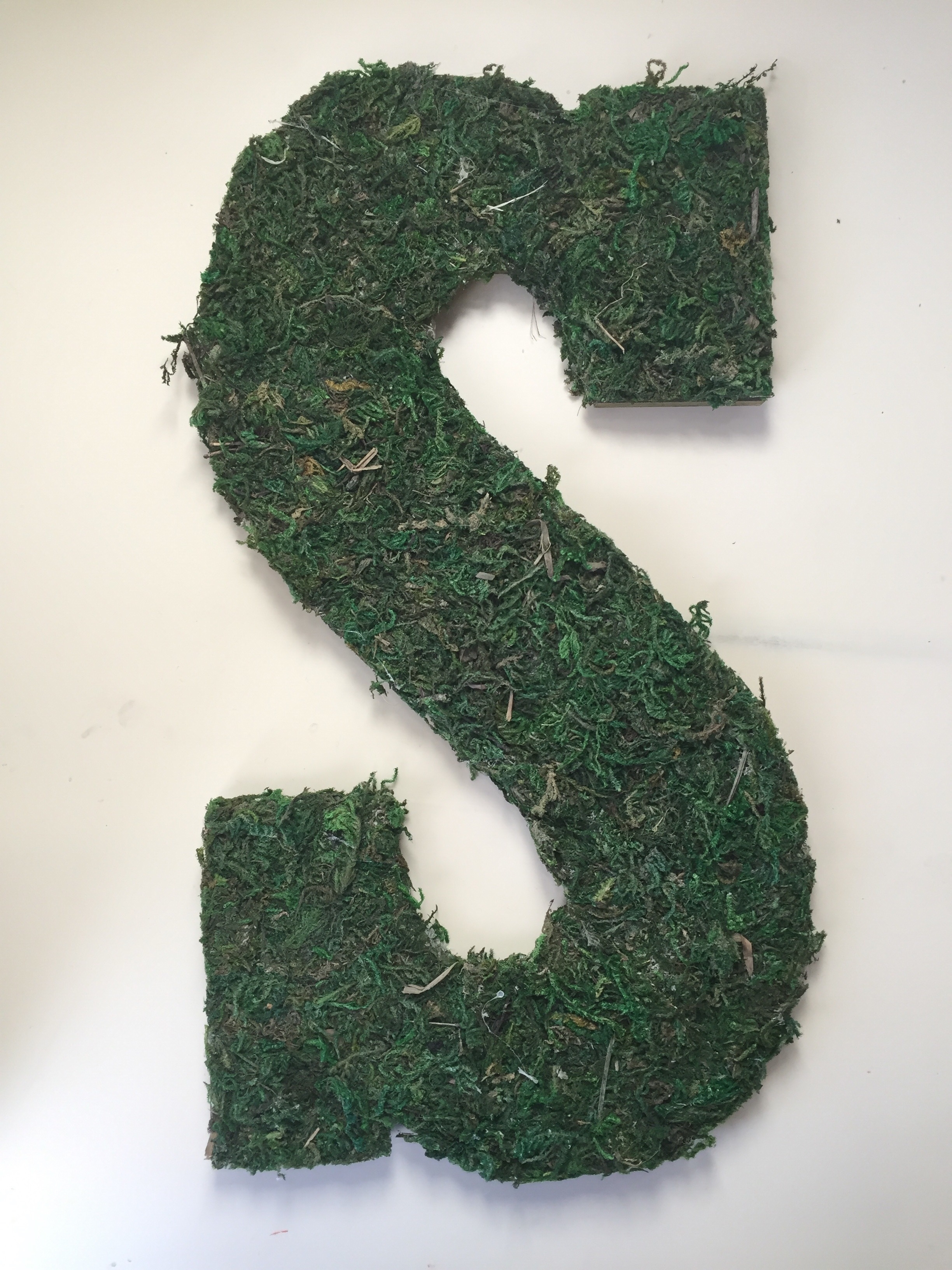 Then I tied a piece of twine and added the moss letter to the wreath.

Hope this was helpful! Happy crafting!
With love,
Shahla
This post contains affiliate links.